Billionaires Elon Musk and Jack Dorsey publicly disagreed about Twitter's handling of child exploitation in a series of tweets over the weekend.
Musk, who took over the company in October, took to the social media platform on Friday where he blasted former Twitter executives, stating that it "is a crime that they refused to take action on child exploitation for years."
His post was in response to a tweet from a Twitter user that linked to a New York Post report on a lawsuit that alleges Twitter refused to take down images of a teenager who was tricked into sending explicit photos of themselves to sex traffickers when they were aged between 13 and 14.
The lawsuit, which does not identify the plaintiff, claims that Twitter refused to do so because it did not find the images violated its policies on child exploitation materials. It also accused the company of profiting off the footage.
Dorsey, who stepped down as Twitter CEO in November 2021, quickly responded to Musk's tweet, writing, "This is false," prompting another response from the Tesla CEO.
"No, it is not. When Ella Irwin, who now runs Trust & Safety, joined Twitter earlier this year, almost no one was working on child safety," Musk said. "She raised this with Ned & Parag [former Twitter CEO Parag Agrawal and Chief Financial Officer Ned Segal] but they rejected her staffing request. I made it top priority immediately."
Musk then accused Agrawal of having "super messed up priorities."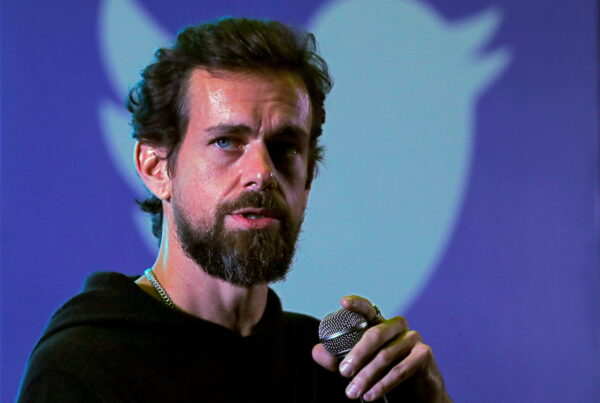 Twitter 'Suspending More Accounts Linked to Child Exploitation'
"I don't know what happened in past [sic] year. But to say we didn't take action for years isn't true. You can make all my emails public to verify. Company [sic] took away my access to email or I would," Dorsey fired back.
The public disagreement between Musk and Dorsey comes shortly after cybersecurity and data analyst Andrea Stroppa, who has been working as an independent researcher on Twitter's Trust and Safety team in recent weeks, revealed the number of accounts that are being suspended by Twitter on a daily basis for sharing child sexual abuse and exploitation material has nearly doubled since Musk took over the platform.
From Dec. 3 to 4 alone, Stroppa confirmed that Twitter had taken down 44,000 "suspicious accounts" of which over 1,300 had attempted to avoid detection by using "codewords and text in images to communicate."
Additionally, Stroppa noted that Twitter, under Musk, has updated and streamlined the way it detects content related to child sexual abuse or exploitation material to make it more efficient and "aggressive."
Musk previously said that removing child exploitation from Twitter was his number one priority.
On Thursday, three members of Twitter's Trust and Safety Council resigned.
In a statement, Eirliani Abdul Rahman and Anne Collier, who had been members of the Trust and Safety Council since its inception in 2016, and Lesley Podesta, chair of the advisory board of the Young and Resilient Research Center and the niece of Democrat consultant John Podesta, said that it is "clear from research evidence that, contrary to claims by Elon Musk, the safety and wellbeing of Twitter's users are on the decline."
The Epoch Times has contacted Twitter for comment.