New South Wales (NSW) will begin welcoming back international students from the second half of the year under a pilot program to help revitalise the academic industry.
The Australian Consumer and Competition Commission (ACCC) approved the state's plan to bring back international students with priority to be given to students who need to complete practical or on-site components to progress or graduate from their degree.
"This interim authorisation will allow universities in NSW and the ACT [Australian Capital Territory] to start working together immediately to implement a fair and efficient system to get these international students back to Australia," ACCC Chair Rod Sims said.
In the initial announcement on June 10, NSW Treasurer Dominic Perrottet said the plan would benefit tens of thousands of local residents whose jobs rely on the industry that was worth $14.6 billion (US$11.1 billion) in 2019.
"International education is our second most valuable export, and we need to do what we can to help students return and revive this sector as quickly as possible," Perrottet said. "If we don't act fast, students will turn to other overseas destinations, and it could take the sector decades to recover."
The pilot plan, supported by NSW Health and NSW Police, will enable 250 international students into the state every fortnight. The student allocation will be in addition to the number of returning Australians allowed into NSW each week.
The program will be conducted at no cost to taxpayers and will be entirely funded by universities and students.
"This won't come at the expense of returning Aussies. We will continue to bring back 3,000 people per week—well, more than any other state," Perrottet said.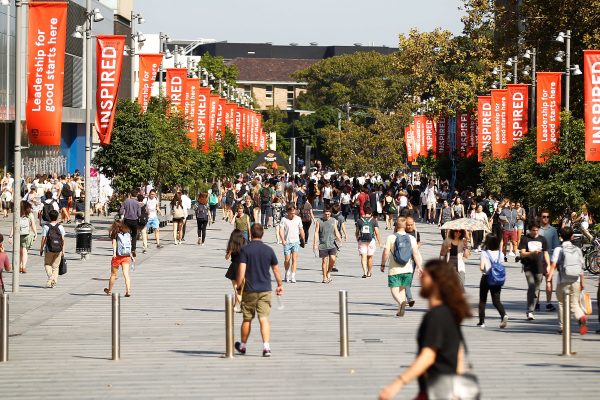 The peak body for Australian universities welcomed the announcement, saying they had been calling for a national plan for the safe return of students from low-risk nations for some time.
"It is pleasing to see progress in New South Wales, where international students play a large role in cultural and economic life," Universities Australia CEO Catriona Jackson said.
Council of International Students President Belle Lim said they looked forward to welcoming friends and peers back after waiting for a long time.
"International students stranded outside Australia have suffered tremendously over the past 15 months," Lim said in a post on Facebook. "It is expected to be slow at the start, but we hope this proof of concept can be scaled up to a bigger number with more plans from other states soon."
However, the peak body for independent higher education providers, the Independent Tertiary Education Council Australia (ITECA), said the plan provided no support for students in vocational training.
"For all the hype, the NSW Government's plan is for only 125 international students per week that will mostly study with universities," ITECA CEO Troy Williams said. "Smaller higher education providers and the entire vocational training sector is overlooked."