Lyssa Chapman, the daughter of Duane "Dog the Bounty Hunter" Chapman, revealed her father is "on the mend" after he was hospitalized.
Reports said that he was taken to a Colorado hospital for a heart emergency, but it's not clear what the health issue actually was.
"Dad is on the mend so I got to run out for a fun hike today," she wrote on Instagram. "I forgot my shoes in Hawaii so I wore of pair of [Beth Chapman's] up. She would have loved this #HikeColorado #theincline #manitousprings #missingbae."
According to TMZ, in a later report, Chapman, 66, didn't suffer a heart attack but had high blood pressure and stress. Citing unnamed sources, the report said that he didn't have a heart attack. He was later released from the hospital.
"Dog is back at home and resting comfortably. He is overwhelmed by the support of fans and friends from around the world, and is deeply touched by the outpouring of prayers, love, and encouragement," a representative for Chapman told The Blast. On Twitter, his personal account issued a similar statement.
His wife, Beth, died in late June following a yearslong battle with cancer.
In a recent interview, Chapman said that his wife continued to speak about her cancer diagnosis and kept filming their reality TV show until she died.
"She said no, this is my life, and I'm going to show every bit of it. So, she battled it for two years, beat it once, and then it came back very aggressive," he told Fox News. "And then she decided chemo, she did one treatment, it just about killed her. She couldn't even move her pinky. So, they said, well, you could get 16 months with chemo or 15 without it. And she said, 'I've got to be out there with you and the family.' So, she went all the way to the end. The week before she went to heaven, she put a guy in jail."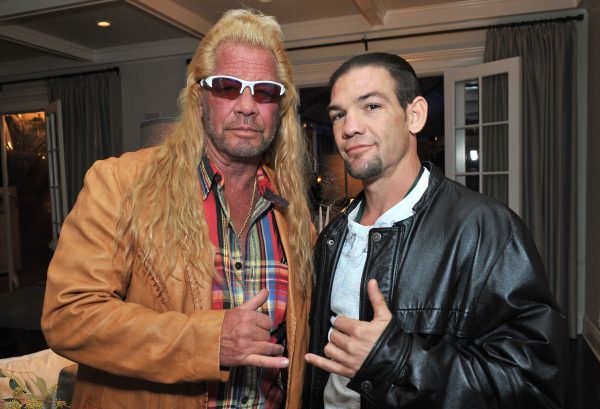 In another interview with Entertainment Tonight, he recalled that Beth simply told him to let go as she was preparing to die in late June.
He told the website: "And I didn't even make a decision, I almost said, 'I can't.' Before I could say, 'All right,' she couldn't breathe, and I called the ambulance … But every day, she talked as if she was not there. 'Here's what to do with this, here's what to do with that. Don't keep running your mouth. When they ask you a specific question, just answer that.'"