A Russian family was shocked to see its 18-year-old dog in a video on social media, still alive,  after they had put him in a grave.
The dog, Dik, was found by two teenage girls near the side of a roadway, bloodied and trembling with fear or cold, reported local media outlet Komsomolskaya Pravda.
They called the local animal shelter Open Your Hearts, who wrapped him in a blanket and took him to a nearby vet in their town in eastern Russia.
The shelter put out a call for the owners on Instagram.
They received a phone call from Dik's shocked owners, who said that they had given him a funeral the day before when they found him lying unresponsive on his blanket. They put what they thought was his dead body in a bag, and then put it in a grave.
"The good thing is that they just covered him with earth and he could get out of the bag," wrote the head of the shelter Irina Mudrova on Instagram.
View this post on Instagram
According to reports, he appears to have clawed his way out of the bag, broken out of the grave and then found his way to the roadway where the two girls found him.
Mudrova said that Dik was picked up by his owners, two elderly sisters, who were in tears on being reunited with him.
'They were very grateful and donated 5,000 rubles to our shelter."
Dik had already survived the death of two previous owners, getting lost, and being hit by a car, according to Mudrova.
Mudrova said that she knows the story will stir up a lot of emotions and anger from people, but said that people shouldn't be quick to condemn Dik's owners. "Dik is very dear to people as a memory of mother and sister," she said.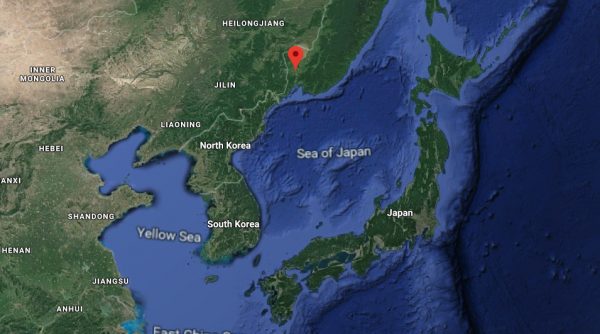 The family lived in the town of Novonikolsk in Russia's far eastern Primorsky Krai region—in a narrow offshoot of Russia between China and the sea of Japan.