LOS ANGELES, Calif.—The Dodgers faithful that remained through an offensive drought were treated to fireworks in the eighth inning that resulted in a 6–5 come-from-behind victory.
On Tuesday, Game 3 of the National League Championship Series came to Dodgers Stadium with the Dodgers down two games to Atlanta.  While it looked bleak for the Dodgers after the fourth inning, the same post-season heroes resurfaced to bring the team back from two games behind in the series.
The Dodgers took an early 2–0 lead in the first inning after Mookie Betts walked and Corey Seager hit a 2 run RBI to start the game.
That lead would only hold through three innings. Dodgers' starting pitcher, Walker Buehler, did not have his best control. After giving up a leadoff single to Freddie Freeman, Buehler got Ozzie Albies to fly out.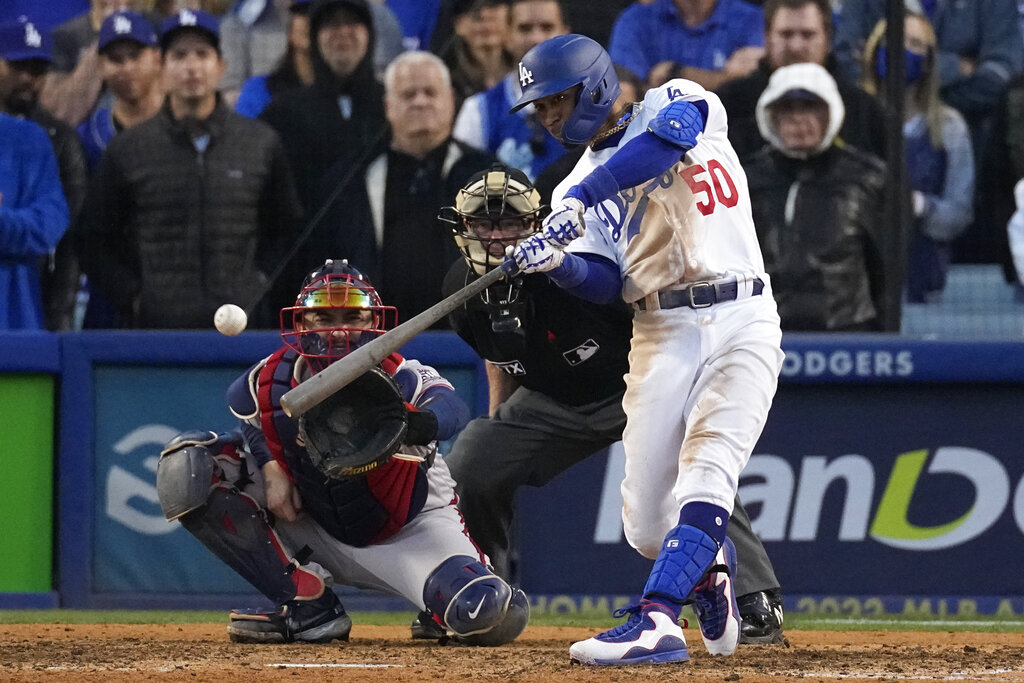 Gavin Lux, an infielder, started again in center field due to an injury to first baseman Max Muncy. Lux dropped a high fly ball just in front of the wall as he lost sight of it in the sun.
Next, Buehler threw a beautiful pitch that found the bottom right corner of the strike zone to seemingly strike out Joc Pederson for the second out. However, it was called a ball by umpire Jerry Meals. Pederson's second opportunity resulted in an RBI single. Buehler proceeded to later walk in a bases-loaded run. Alex Vesia relieved Buehler for the final out. Four runs would score from the Dodgers defensive collapse.
Atlanta added another run, 5+2, in the fifth inning off of Dodgers relief pitcher Corey Knebel. The Dodgers ended up using seven relief pitchers to finish the game. It looked hopeless as Dodger fans were streaming out of the stadium to beat the traffic.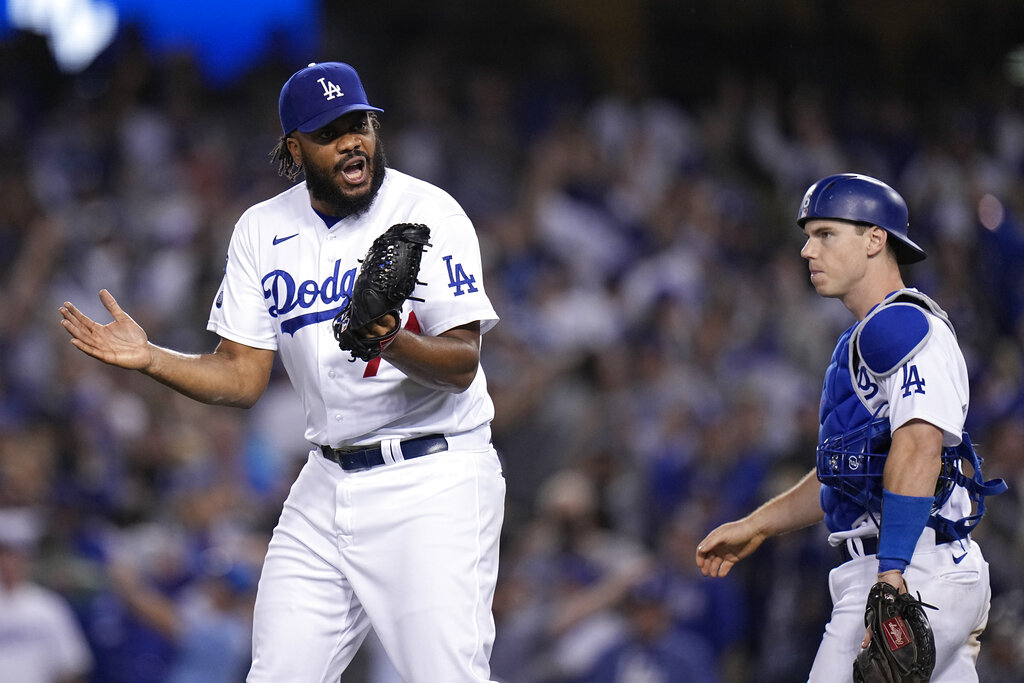 But a very special eighth inning was experienced by the fans that stayed to the end. Will Smith started the inning with a single to right. After Justin Turner popped out, AJ Pollock singled, moving Smith to second. Then Cody Bellinger tied the game hitting a 95.6 mph Luke Jackson fastball for a home run to right-center, carrying 399 feet. Chris Taylor then hit a single to left, and Betts doubled off of reliever Jesse Chavez to score Taylor for the winning run. Dodgers closer Kenley Jansen struck out the side in the ninth inning to chalk up another save.
Betts and Bellinger have been carrying the Dodgers through the playoffs so far. It's remarkable that Bellinger has returned to form following a tough regular season overcoming injuries that included a broken leg.
In a post-game interview with TBS, Bellinger was asked how he was able to hit such a high pitch for the homerun. Bellinger responded: "Just, you know, staying simple, keep having faith in the Lord, and keep having faith in myself. Crazy things are happening."
Betts added about his game-winning RBI: "Just put a good swing, I mean, obviously drive the run in, but I know Jesse's around the zone, so I'll just be ready to hit. You know you got to protect your house. Got to get two more wins and go steal one in Atlanta."