The Department of Defense (DOD) in December awarded a $3 million grant to EcoHealth Alliance Inc, the nonprofit organization that for years prior to the COVID-19 pandemic funneled money to the Wuhan Institute of Virology in China.
The DOD awarded the approximately $2,987,827.07 grant to EcoHealth beginning Dec. 12 for the purpose of "reducing the threat of viral spillover from wildlife in the Philippines," according to USASpending.gov, a database of spending by the federal government.
The grant will expire in December 2025, the records show.
According to records, the grant was awarded as part of a Defense Threat Reduction Agency (DTRA) program that aims to "support and stimulate basic, applied and advanced research at educational or research institutions, non-profit organizations, and commercial firms, which support the advancement of fundamental knowledge and understanding of the sciences with an emphasis on exploring new and innovative research for combating or countering Weapons of Mass Destruction (WMD)."
DTRA has spent from $100,000 per year to $1,000,000 per year over a 5-year period on such research, according to the System for Award Management (SAM).
EcoHealth Alliance describes itself as a "global environmental health nonprofit organization dedicated to protecting wildlife and public health from the emergence of disease," on its official website.
However, the New York-based nonprofit has come under scrutiny from Republican lawmakers and experts after documents released in 2021 detailed its work using federal money to fund research into bat coronaviruses at the Chinese lab.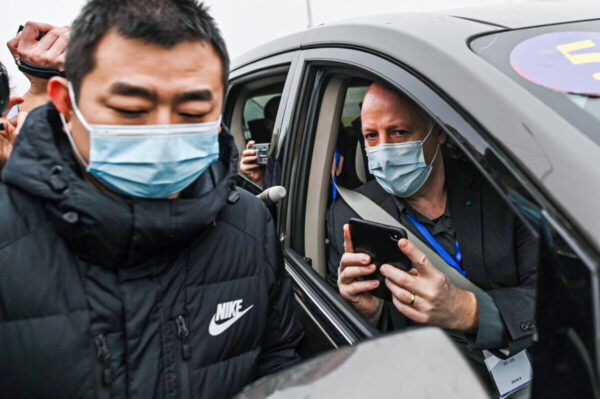 NIH, NIAID Award Grants to EcoHealth Alliance
According to the documents, the National Institutes of Health (NIH) awarded a number of grants to EcoHealth Alliance between 2014 and 2019 amounting to over $3 million, including one for $666,422 for research into "Understanding the Risk of Bat Coronavirus Emergence."
Led by EcoHealth Alliance President Peter Daszak, the research was set to "investigate the ecology, evolutionary biology, and transmission dynamics of bat coronaviruses at the human-wildlife interface."
"Specifically, we will conduct field studies in China to obtain high-quality samples from bats, and identify, characterize and isolate known and novel coronavirus," the grant proposal reads. "We will analyze the patterns of coronavirus transmission among bats and other wildlife, and the risk of spillover to humans."
Some U.S. intelligence officials said that the virus that causes COVID-19 might have come from the Wuhan lab, but other officials have argued it has a natural origin.
Daszak, who has dismissed the lab leak theory, was initially part of the World Health Organization (WHO) team investigating the origins of COVID-19 in China, but the team's report was largely hindered by Beijing's lack of data.
NIH subsequently ended a subgrant to EcoHealth in 2020, some of which was conveyed to the Wuhan Institute of Virology, due to its failure to meet award terms and conditions.
However, in September 2022, EcoHealth Alliance received another government grant from the National Institute of Allergy and Infectious Diseases (NIAID), previously headed by Anthony Fauci, despite those concerns over its violation of the term of its contracts.
According to NIH, the nonprofit failed to comply with eight different portions of a written agreement it entered into with the U.S. government about funding it sent to the Wuhan lab, including failing to allow access to the Wuhan lab's records and financial statements as well as report inventions created at the lab, among others.
Despite this, the nonprofit was approved for a five-year federal grant by NIAID in 2022 amounting to $653,392 in 2022 which is set to expire in August 2027.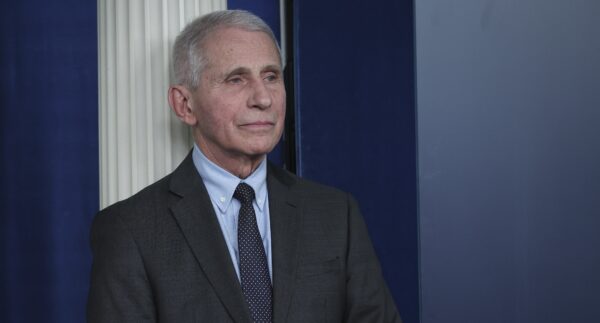 Fauci Defends Funding, Downplays Lab Leak Theory
That grant was provided to aid research into "the potential for future bat coronavirus emergence in Myanmar, Laos, and Vietnam," according to the NIH RePORTER website.
In a Jan. 13, 2022 letter (pdf) to Fauci, Reps. James Comer (R-Ky.), Steve Scalise (R-La.), and Jim Jordan (R-Ohio) said they had "grave concerns" that one of Fauci's last acts as head of NIAID was to "send even more taxpayer dollars to an organization whose prior involvement in the very same subject may have contributed to a global pandemic."
"We write seeking information about your decision, including whether anyone at NIH has a financial or other non-official interest in EcoHealth continuing to receive taxpayer funds," the lawmakers wrote.
"It is outrageous that the results of U.S. taxpayer-funded experiments are unavailable to the U.S. government, particularly when those experiments could shed light on the origins of a virus that has killed more than one million Americans. It is unconscionable that you would choose to continue to fund a company that has violated its NIH grant terms in a manner that helps to keep this valuable information from the U.S. government and American taxpayers," they added.
Fauci has downplayed the lab leak theory and defended the grants to EcoHealth Alliance, arguing that the lab research was important and needed to "determine what was out there in the bat population that might be ultimately risky for us."
"It was done in the context of trying to find out what the precise environmental bat source was of SARS-CoV-2 so that we could prevent SARS-CoV-2," Fauci told Fox News in 2021. "So it was research that was done by qualified people."
The Epoch Times has contacted the Department of Defense for comment.