Divinyls Singer Dead At 53
April 22, 2013 10:32 am Last Updated: April 22, 2013 10:32 am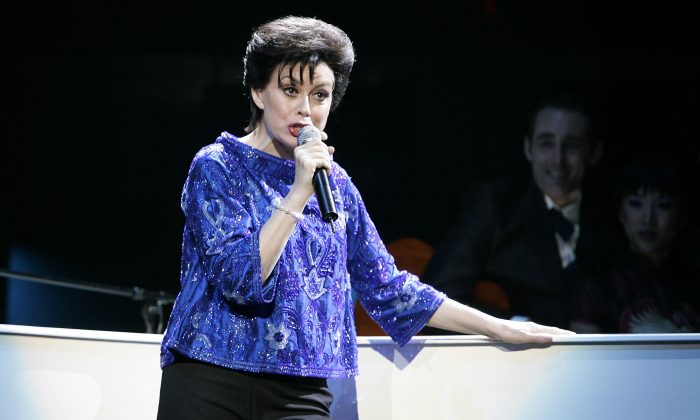 Divinyls singer dead: Chrissy Amphlett had her share of ups and downs in life, including a battle with breast cancer that she seemed to have won two years ago, but which ultimately took her life at the age of 53. She also suffered from multiple sclerosis.
She continued writing music through her illness. "I have worked on this song and others through my illnesses the last few months with Charley Drayton and Kraig Jarrett, and the music hasn't stopped, it's literally kept me going, alive, and given me something to live for," she wrote of the song "The Music Never Stopped" in a post on her Facebook page on March 16, 2011.
"It's very dear to me," she said of the music.
She had announced on Facebook on Jan. 23, 2011, that she was cancer free, and stated: "I only know that I was given a chance to reflect on my own mortality; given a chance to choose life over the fear of death."
Amphlett shared with Australia's national broadcaster, ABC, about her turbulent times as a rock star. In a 2005 interview with ABC's Mark Bannerman, she said: "Alcohol was my everything and it was my quick fix and it was how I coped in the beginning and then it was the only way I knew how to cope. It then made me vulnerable to other things."
She said she would not have started using harder drugs like cocaine if it weren't for her alcohol abuse: "I wouldn't have been as vulnerable."
She said she also felt vulnerability on stage—vulnerability and rage.
"There was a lot of rage. A lot of rage," she said. "Probably my father's rage."
But, she told Bannerman in 2005, "[Now,] I feel a lot better about myself."
"I even love myself some days."