The "Do Not Disturb" signs at some Walt Disney World hotels were removed and were changed with another sign and policy.
The signs were removed from four hotels around on the Monorail loop for the Magic Kingdom theme park, including Disney's Polynesian Village Resort, Disney's Grand Floridian Resort & Spa, Disney's Contemporary Resort, and Bay Lake Tower, the Orlando Sentinel reported.
Customers at these locations can use the "Room Occupied" signs, which doesn't prevent maintenance or housekeeping staff from entering the room.
Guests at these locations were told that Disney hotel staff will enter the properties daily whether they like it or not. The Sentinel said that the company will coordinate with people who don't want staff entering their rooms when they're not around.
The chilling reason Disney World removed 'Do Not Disturb' signs https://t.co/HMwYxrvYZP via @nypost

— Rich Mills (@RBMills32) January 2, 2018
The policy appears to be in response to the Oct. 1, 2017, shooting in Las Vegas that left 58 dead and hundreds more injured. Stephen Paddock, 64, fired down on a crowd of concertgoers from his Mandalay Bay hotel suite before reportedly committing suicide.
He stored hundreds of rounds of ammunition as well as numerous guns in the hotel prior to the incident. According to the New York Post, he used a "Do Not Disturb" sign.

Many hotels in Las Vegas also changed their "Do Not Disturb" sign policies, including the Orleans Hotel and Casino on the Strip.
Disney didn't say whether the Las Vegas shooting prompted the change for its policy. It, however, said it made the decision for a variety of factors, which includes safety, security, and the guest experience, the Sentinel reported.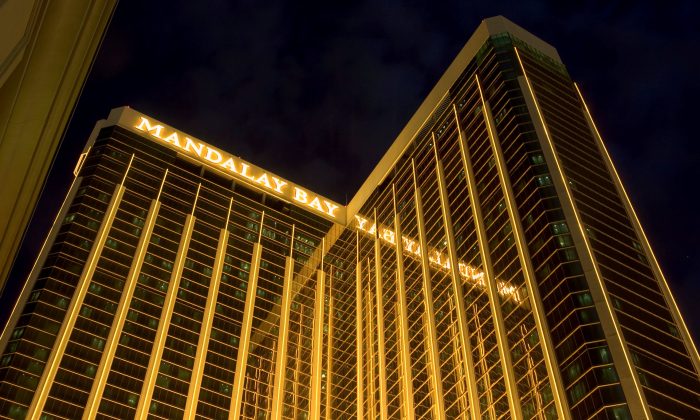 The top concern of hotels is keeping customers safe, said Steven Carvell, a finance professor at Cornell University's School of Hotel Administration.
He told the Las Vegas Review-Journal: "They need to ensure, for instance, that a guest isn't dead or unconscious," he was quoted as saying.
Recommended Video:
Lost World War I Submarine Found 103 Years Later