Police in Philadelphia are searching for a woman who tried to torch parts of a store with a makeshift flamethrower using hairspray and a lighter.
The unidentified woman was inside a deli in the morning hours of Nov. 20, according to an NBC report, when she became disgruntled when she tried to obtain alcohol.
The owner of the deli, Yang Lin, told NBC the woman had requested a beer but didn't have any money to pay for it. Lin said that when he refused to give the woman the alcohol for free, she lost her temper and threw glass at him.
"I said, 'You need to get out of here.' You know? She was more angry. She saw me go out so she wanted to fight me," Lin said, according to the report.
Police said that at one point during the encounter, the woman took out a can of hairspray from her purse and ignited it with a lighter.
A surveillance video shows the woman, with bright-red hair, leaning through an opening in the counter partition and striking the hairspray can against an object on the other side of the divider.
The woman then holds up the lighter in front of the can and aims the burning spray like a torch for about 20 seconds.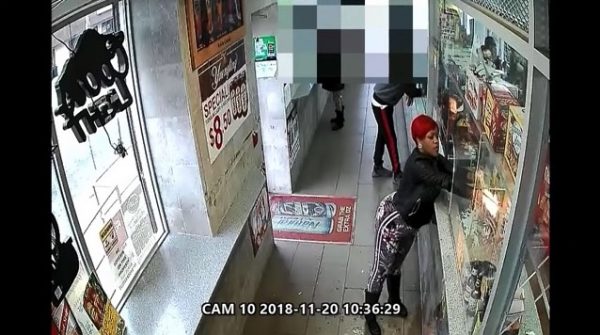 Lin told NBC that he had to move away from the counter to avoid being burned.
The woman eventually left the store.
"Thankfully the fire didn't spread," Philadelphia Police Capt. Sekou Kinebrew said, according to the report. "The building didn't burn down but it could have had catastrophic results."
Surveillance video showed several customers standing in the background as the woman directed the flames at the counter.
No injuries were reported.
Lin told NBC he had seen the woman in his store before but added that she was not a regular customer.
Police have called on the public for help locating the suspect.
"The public's assistance is requested in identifying the following individual who is seen in the following video spraying hairspray through an opening in the front counter and then igniting it with a lighter causing a fire."
The suspect is described as a black female in her mid-30s to early-40s, standing 5 feet 5 inches tall with short, red hair and a thin to medium build. She was last seen wearing flower-designed gray pants with a white stripe down the outer leg, a black jacket, black boots, and round earrings.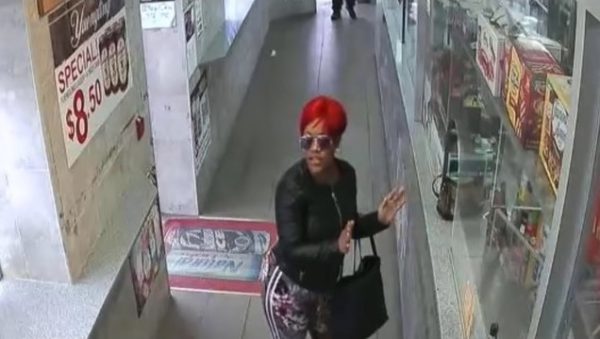 Philadelphia police said the woman will be charged with arson if she is caught, according to CNN.
The incident occurred at Wyncote Beer Deli, which is located on the 2100 block of West 65th Avenue in Philadelphia's Oak Lane neighborhood.
Police urged anyone with information to contact 911 immediately, but warned that the suspect should not be approached.