The government has set up dedicated vaccination hubs for people with disabilities to provide additional options to receive their vaccine doses.
"These hubs allow providers, in partnership with the Commonwealth Government and vaccine providers, to ensure some of the most vulnerable Australians and their support workers and carers can be vaccinated faster," National Disability Insurance Scheme (NDIS) Minister Linda Reynolds said.
Reynolds said that as of June 1, almost 38,0000 NDIS participants had received at least one dose of the vaccine.
The Australian government has received a large amount of criticism for the vaccine rollout, including the slow pace of vaccinating those with disabilities or in aged care.
An audience member of ABC's Q & A show said the government showed "no urgency or duty of care" to protect people with disabilities from COVID-19 and felt they were treated as "afterthoughts" despite being prioritised in the rollout plan.
In response, Liberal MP Tim Wilson said the rollout was being done in stages by targeting different sections of the population based on their risk profile and that those with the most risk of severe health conditions had first priority.
"People with disabilities don't automatically equate to that challenge," Wilson said. "It's a staged rollout and people with a disability are a critical part of that conversation but there are other subsections of the population with a higher risk profile that are more urgent."
In partnership with Life Without Barriers, a disability-specific vaccination hub will open in Dandenong in Victoria next week, in addition to the existing hub in Thomastown.
Life Without Barriers will also establish hubs in Newcastle and Central Coast in New South Wales this month for people with disabilities.
Aspen Medical will also open a disability-specific hub in Medindie, South Australia next week.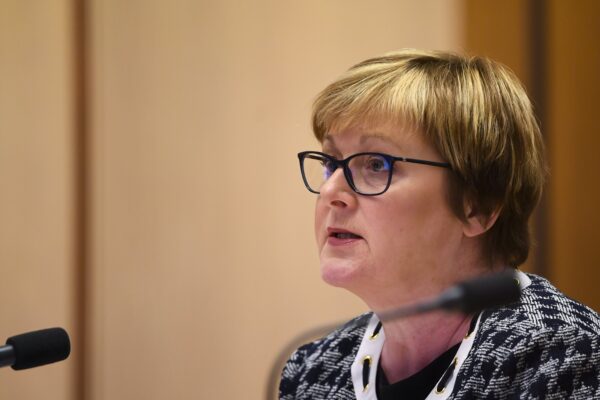 "I'm particularly appreciative of all disability providers who are so willing and also well-placed to understand the needs of individual participants to facilitate this access to community vaccination locations," Reynolds said.
Earlier this week, Reynolds also announced a national $150 (US$115) support payment aimed to help providers assist eligible NDIS supported participants, who live by themselves, to attend offsite vaccination sites, including the new hubs.
"The new support payment recognises the significant role of providers and the complexity of getting participants vaccinated within a network of around 6,000 individual residences," she said.
An earlier study by the University of Melbourne found that half of disability support workers had no plans to get the vaccine immediately, which includes 17 percent who did not plan to receive it at all. The survey was conducted prior to the findings that AstraZeneca caused rare blood clotting in the brain.
David Moody, chief executive of National Disability Services told SBS in April that the level of hesitancy was concerning and wanted to see vaccines for the sector become mandatory.