The director of national intelligence has disclosed that he has shared thousands of documents with special counsel John Durham, who is probing the FBI counter-intelligence probe of Donald Trump's campaign and other matters.
"Between my predecessor Richard Grenell in an acting capacity and myself, we have declassified most of the intelligence community documents that would be suitable for the public to see, that wouldn't jeopardize sources and methods," John Ratcliffe, director of national intelligence, told the Washington Examiner this week.
"There are others, many many documents—I think it's been out there that I've provided literally thousands of documents to John Durham, but many of those do contain sources and methods that we can't make public for a number of reasons, including to jeopardize any investigation that's going there. So I think the level of cooperation—I've given them everything that they've asked for."
Ratcliffe, a former U.S. representative from Texas, was nominated earlier this year by President Donald Trump to take over the top intelligence post. He was narrowly confirmed by the Senate in May.
Durham, a U.S. attorney who was named a special counsel in October, is conducting a criminal investigation into how intelligence officials mishandled the probe into Trump's campaign and administration before, during, and after the 2016 election.
Trump in October said he'd authorized the declassification of any documents "pertaining to the single greatest political CRIME in American History, the Russia Hoax," as well as the use by former Secretary of State Hillary Clinton of an unauthorized private server.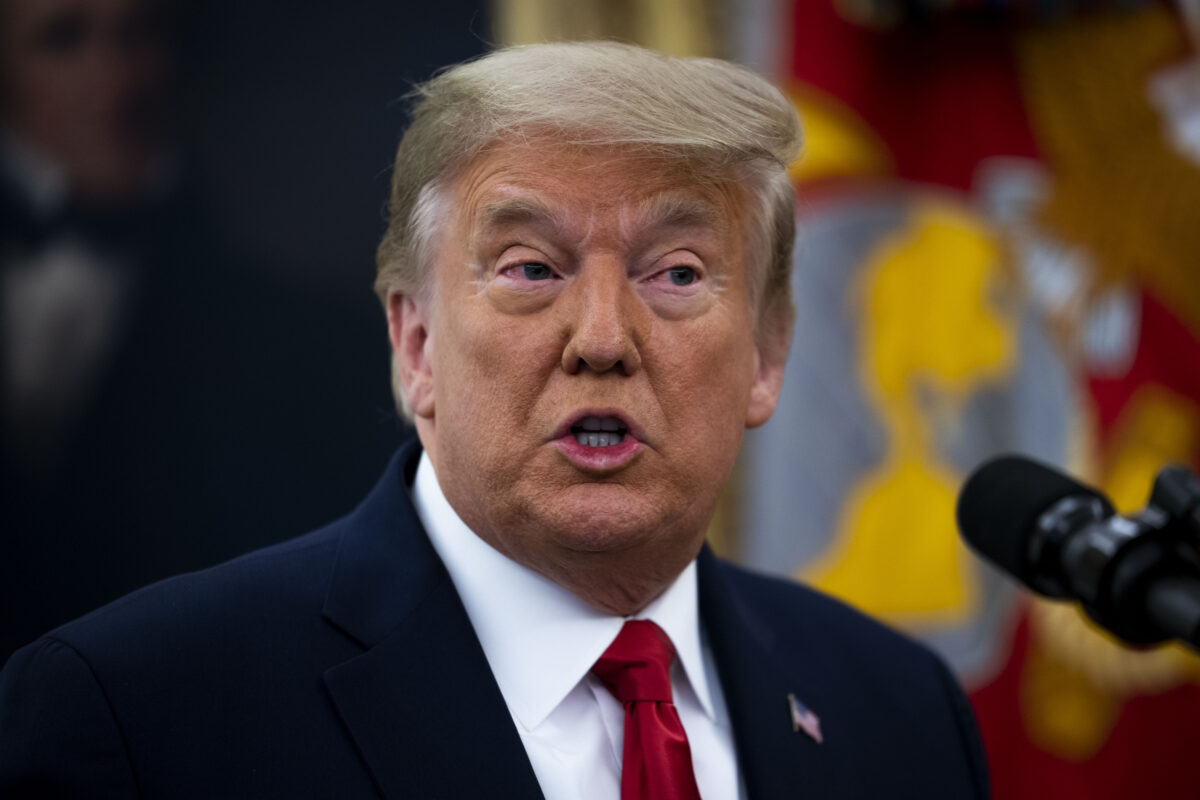 "All Russia Hoax Scandal information was Declassified by me long ago. Unfortunately for our Country, people have acted very slowly, especially since it is perhaps the biggest political crime in the history of our Country. Act!!!" Trump urged on Twitter.
Some documents related to the probe have been declassified, but others remain out of the public eye.
Ratcliffe said he's not sure what Durham, whose special counsel naming was kept hidden by Attorney General William Barr for over a month, is going to conclude.
"I don't know what conclusions he is going to come to, but people deserve the truth—they deserve a full accounting of it," Ratcliffe said.
So far, only one person has pleaded guilty or been convicted as a result of Durham's investigation.
Former FBI lawyer Kevin Clinesmith, who worked for special counsel Robert Mueller, altered an email relating to Trump campaign associate Carter Page. The email, from a CIA employee, initially said Page was an agency asset, but Clinesmith switched it to state that Page was not an agency asset. The resulting email was used to obtain secret spy warrants on Page.
"There was an abuse of power and of legal authorities, and it's not a question about whether those things took place—they did. I mean, there's an FBI lawyer who is going to jail for counterfeiting evidence before the FISA court," Ratcliffe said, referring to the Foreign Intelligence Surveillance Court. "The American people deserve an accounting."