A congresswoman has been sending staff members to Mexico to coach asylum seekers on a loophole in the immigration system, according to a new report.
Rep. Veronica Escobar (D-Texas) has sent aides to Juarez, just across the border, to speak to migrants who have been taken there after arriving at the United States under the recent policy change that requires asylum seekers to wait in Mexico for their case to finish.
Aides to Escobar are telling migrants that they should pretend not to speak Spanish because the policy requires that migrants waiting in Mexico must speak Spanish, according to the National Border Patrol Council and multiple Customs and Border Protection workers. These migrants had spoken Spanish in interviews with American officials just days prior to pretending they didn't speak Spanish.
"What we believe is happening is Veronica Escobar's office is going … to basically second-guess and obstruct work already done by the Border Patrol," one senior union official told the Washington Examiner, a right-leaning outlet.
"What we're hearing from management is that they're attempting to return people, and the story was changed in Mexico, where a person who understood Spanish before now doesn't understand—where a person who didn't have any health issues before now has health issues."
Criminal case against Democratic Rep. Veronica Escobar possible if she was found to be complicit in an effort to perpetrate a fraud, says former federal immigration judge https://t.co/t2DjJ5OsKx

— Anna Giaritelli (@Anna_Giaritelli) July 6, 2019
The aides and a Catholic diocese have interviewed thousands of migrants who are currently in Juarez, attempting to find any cases that they think the Department of Homeland Security handled wrongly.
The interviews are being recorded, according to one Customs and Border Protection official.
Former federal immigration judge Mark Metcalf said that Escobar could be charged with a crime of being complicit in an effort to commit fraud.
The reported interference in immigration proceedings came after Sen. Cory Booker (D-N.J.) went to Mexico to escort five female asylum seekers as they entered the United States on July 3.
Booker announced what he did on Twitter.
Today I crossed the US-Mexico border in El Paso with @fams2gether and @LasAmericasIAC to help five women present themselves for asylum. These are my observations. Please don't look away.

— Cory Booker (@CoryBooker) July 3, 2019
"Today I crossed the US-Mexico border in El Paso with @fams2gether and @LasAmericasIAC to help five women present themselves for asylum," he wrote, tagging the Families Belong Together and Las Americas Immigrant Advocacy Center organizations.
"These women had really horrific stories. They are survivors of sexual violence. They are survivors of attacks and are being preyed upon. They have legitimate fears about the kind of just unconscionable things that are going on and are happening to them," Booker told reporters during a press conference.
The "remain in Mexico" policy, known officially as the Migrant Protection Protocol, was enacted at the beginning of the year as an attempt to curb the flow of meritless asylum claims and stop thousands of illegal immigrants from being released into the country while they wait for a court hearing, often never to be seen again. In June, a deal between the United States and Mexico to address the unprecedented surge of illegal immigration stated that the policy would be expanded across the entire southern border.
"And what this policy that we have is doing is pushing people who are already vulnerable, who are already targeted, back into a dangerous situation," Booker said, adding that the five women should not be subject to its enforcement.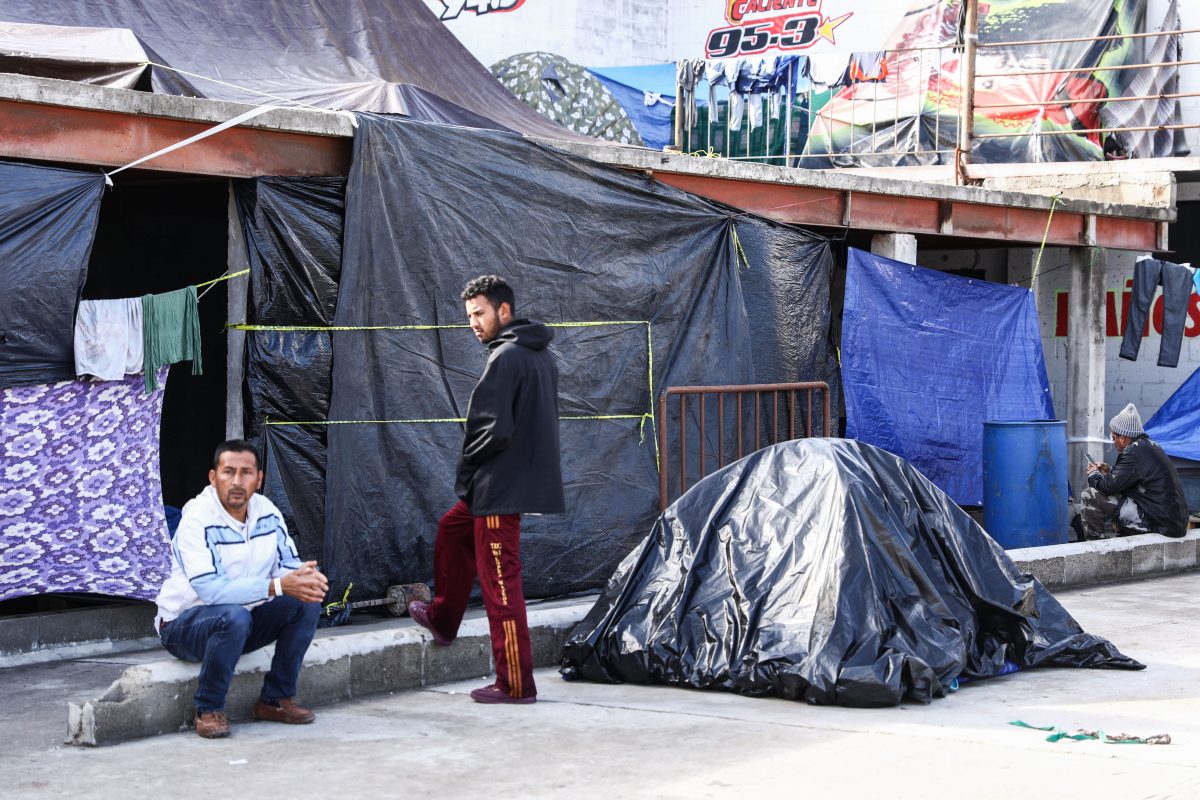 U.S. Customs and Border Protection has repeatedly warned that the influx of family units from Central America in recent months has overwhelmed Border Patrol facilities and resources and created a humanitarian crisis. In May, Border Patrol agents detained more than 144,000 people crossing from Mexico—the highest level in more than a decade, according to CBP data.
Las Americas attorney Linda Rivas told El Paso Times that all five women were subjected to the new policy and they plan to claim fear of returning to Juárez.
Booker said he will try to ensure that the women are "fairly evaluated." He said: "We're going to follow them all the way through that process. They're legitimate and they should be allowed entry."
Janita Kan contributed to this report.