Rep. Anthony Brindisi (D-N.Y.), whose district favored President Donald Trump by about 15 percentage points, on Tuesday came out in support of the articles of impeachment against the president and said he planned to join the majority of House Democrats voting to impeach in a floor vote on Wednesday.
Brindisi, a first-term member of Congress, is among the final House Democrats to announce plans to impeach Trump, who is accused of abusing his power and obstructing Congress. A number of other Democrats in districts Trump carried in 2016 have signaled they would vote for impeaching Trump, likely imperiling their chances at getting reelected.
In a statement to Syracuse.com, he echoed claims from top-level House Democrats pushing for impeachment. "The fact this president withheld aid from Ukraine for his own political gain is very troubling," he said. "In fact, I think it's unconstitutional."
"President Trump is my president, too," Brindisi said. "I always said I would work with him, but that I would put our country first and stand up for what I believe in."
But Brindisi's district, which runs from the Pennsylvania state line to Lake Ontario, typically votes Republican. According to the Washington Examiner, Trump won his district by the second-highest margin of victory among Democratic-held districts.
In the interview, Brindisi said he's not worried about his political future.
"I know some people will be upset with me," he said, "but I was elected to do what was right, not what's good for me politically."
On whether Trump should be removed by the Senate, Brindisi demurred, according to the report.
Rep. Collin Peterson (D-Minn.) is the only Democrat who plans to vote against articles of impeachment. Rep. Jeff Van Drew (D-N.J.) said he is voting against articles of impeachment, but reports have said the freshman lawmaker is planning to switch parties. Several of his staffers also resigned on Monday, according to a letter they wrote, while Democrats in the House and in New Jersey state blasted his decision.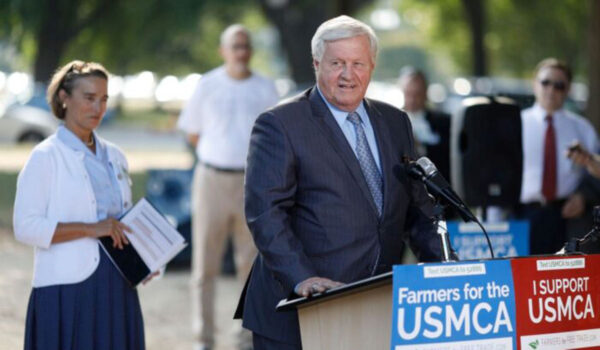 Speaking to local station KFGO, Peterson said he is "staying in the [Democratic] party, in spite of some of the stuff that's going on that I don't agree with, I am not going switch parties at this stage of my career."
"There have been overtures by the highest levels of the Republican party in the last couple weeks to ask if I would consider it, and I told them no," he remarked.
Over the weekend, Peterson strongly suggested to The Globe he would vote against the two articles of impeachment. He will not vote "unless they come up with something between now and Wednesday." He added: "Maybe something will change. I doubt it."