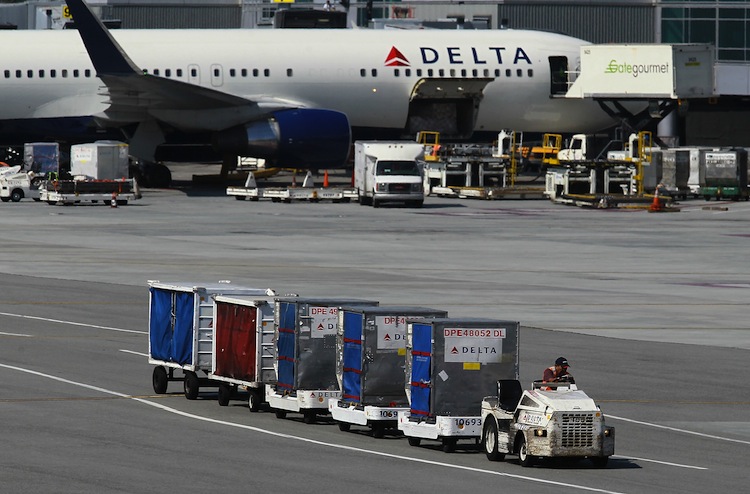 Delta Air Lines Inc. has offered free wireless Internet to all airplane passengers, as long as it is for the purpose of shopping on Amazon.com.
The commercial airline giant signed an agreement with online retailer Amazon.com Inc. this week to provide passengers the ability to navigate to Amazon's homepage and purchase items from any Wi-Fi enabled laptop, smartphone, or tablet computer.
"Delta continues to offer new technology and innovation that delivers on our customer preferences while they travel with us," said Bob Kupbens, a vice president at Delta. The feature is accessible to all customers via Delta's in-flight wireless Internet service called Delta Connect, available on all 550 of the company's domestic aircraft.
Terms of the deal were not disclosed. With this strategy, Seattle-based Amazon gains access to the more than 160 million people who fly with Delta annually.
Delta currently provides limited free Wi-Fi services such as access to People Magazine and the Wall Street Journal. The Delta Connect platform is provided by Gogo, an in-flight wireless provider.
Monday's announcement is part of a recent $2 billion investment by Delta to enhance its infrastructure and service.
This type of partnership isn't unheard of in the airline industry. Late last year, Delta announced a program in partnership with online auctioneer eBay Inc. to offer 30 minutes of free in-flight Wi-Fi to customers. The promotion was instituted on Dec. 12, 2011, and lasted through the holiday travel season until Jan. 2. After 30 minutes of free surfing expires, customers were still able to browse and purchase items from eBay.
Similarly, in the 2010 holiday travel season, Google Inc. partnered with several airlines, including Delta, Virgin America, and Air Tran (now a unit of Southwest Airlines) to offer free Gogo wireless during the flight.