Defense Secretary Mark Esper gave more details about the U.S. military operation that led to the death of ISIS leader Abu Bakr al-Baghdadi, saying the raid was launched because of "a bold decision" by President Donald Trump.
Esper said the necessary alignment started some time ago and in the past week or so the operational forces, one of several options to carry out the raid, started rehearsing and practicing for the mission.
"And it wasn't until Thursday and then Friday the president chose his option and gave us the green light to proceed as we did yesterday," he said during an Oct. 27 appearance on ABC's "This Week."
Trump chose a ground raid.
Esper said the break in the situation that enabled the United States to find and successfully kill al-Baghdadi was "very good intelligence work" and cooperation from American partners.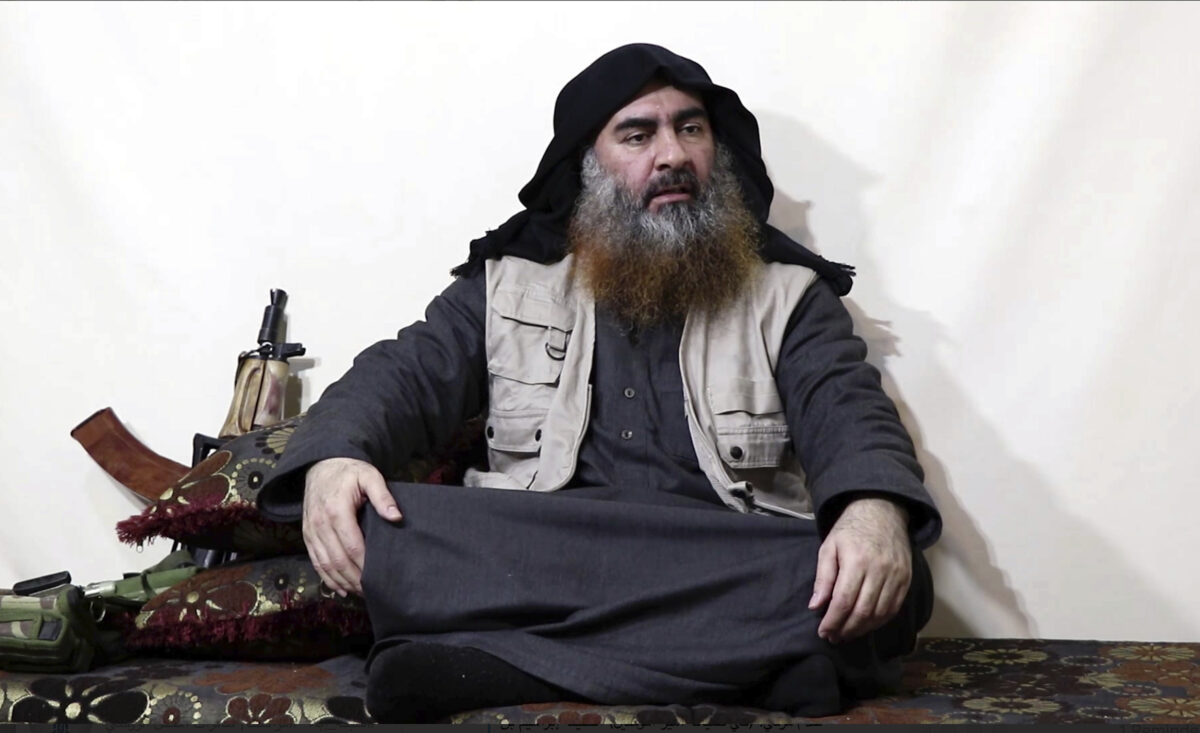 "We did have a number of aircraft, different types. Principally—I don't want to get into details but principally the CH-47s helicopters … to put the raid force on the ground and they were on the ground for two plus hours," he said, noting in the early part of the mission the helicopters came under fire and the U.S. forces returned fire in self-defense.
The helicopters landed for the nighttime raid and the forces—numbering fewer than 100—unloaded, rushing into a compound where al-Baghdadi was with a few other men and women and a large number of children.
"Our special operators have tactics and techniques and procedures they go through to try and call him out. But at the end of the day, as the president said, he decided to kill himself and took some small children with him we believe," Esper said.
The death was confirmed through DNA testing and visual evidence. It was reported by the Special Operations force commander at 7:15 p.m. EDT.

Trump said in remarks to the nation on Sunday that al-Baghdadi "died after running into a dead-end tunnel, whimpering and crying and screaming all the way."
"The compound had been cleared by this time, with people either surrendering or being shot and killed. Eleven young children were moved out of the house and are uninjured. The only ones remaining were Baghdadi in the tunnel, and he had dragged three of his young children with him. They were led to certain death," Trump said.
"He reached the end of the tunnel, as our dogs chased him down. He ignited his vest, killing himself and the three children. His body was mutilated by the blast. The tunnel had caved in on it, in addition. But test results gave certain immediate and totally positive identification. It was him," he added.
"The thug who tried so hard to intimidate others spent his last moments in utter fear, in total panic and dread, terrified of the American forces bearing down on him."