Although the Chinese regime has banned the trade, a group of dealers are purchasing human placenta from hospitals, medical waste treatment plants, and even funeral houses secretly to sell them to consumers as food, or processing workshops as medicine, without any virus or bacteria test.
The placenta is the organ in the uterus of pregnant mammals. It nourishes and maintains the fetus through the umbilical cord. Some Chinese people believe the placenta is nutritious and eat fresh placentas after cooking them.
Placentophagy is also called Ziheche in Chinese medicine, and is used to treat uterus-related diseases, tuberculosis, bronchial asthma, and anemia. However, Western medicine doesn't think placentophagy is useful, and doesn't recommend any patient to use it.
State-owned Chinese media The Paper quoted several dealers in Haozhou city, eastern China's Anhui Province on March 15, saying that each of them sells over two metric tons of placentophagy every month, which equals about 30,000 human placentas.
The dealers said clearly that the placenta that they purchased might be infected with different types of viruses from the parturient women, and they don't dare to eat them.
Doctor Liu Yi from Wuhan also told The Paper that "fresh placenta that has not been professionally processed at high temperatures cannot be sterilized by simple cooking methods," adding that "eating infected placenta can damage people's health."
"We only guarantee the placentophagy are made of real placenta, but don't care what's inside them [such as hepatitis, HIV, and syphilis]," Yan Jun (pseudonym), a processor in Pizhou, eastern China's Jiangsu Province, recently told The Paper.
Legal Status
According to the China Food and Drug Administration's database, there are over a dozen pharmaceutical factories that are authorized to manufacture placentophagy-related medicines, which means they have the right to purchase the fresh human placenta legally.
Other trading of fresh human placenta is illegal in China, but trading the placentophagy (steamed and dehydrated placenta) among dealers and doctors is legal and the regime doesn't check where the manufacturers received the fresh placenta.
Chinese law—Medical Waste Management Regulations—rules that any medical staff who sell placenta face a fine of 5,000 to 20,000 yuan ($769 to $3,075).
On the largest Chinese online shopping website Taobao, 86 types of placentophagy-related products are on sale, including fresh human placenta, placentophagy, and powdered placentophagy, although the online selling of these is considered illegal.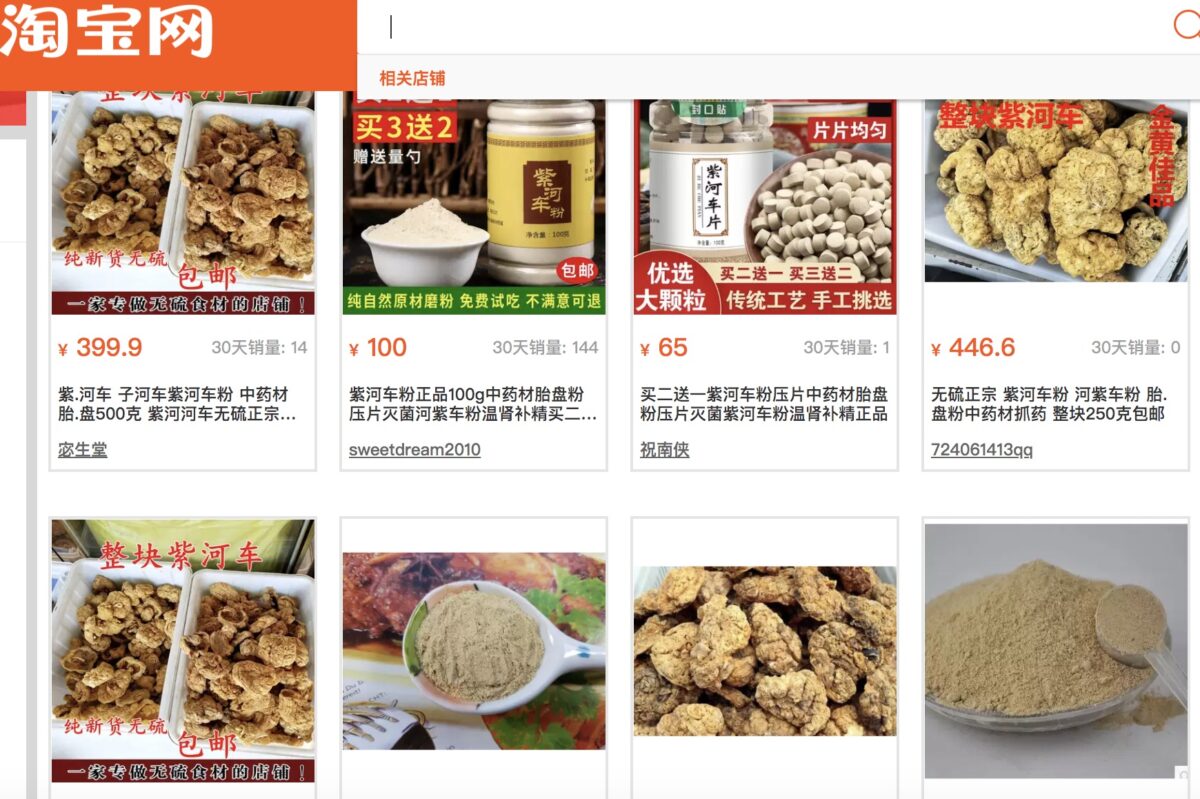 Purchasing
State-run media Xinhua reported on May 22, 2017, that Chinese businessmen secretly purchased placenta and processed them into medicine to sell to consumers.
In general, all human placenta are packed and shipped to medical waste treatment plants by hospitals, according to Chinese official orders. In some cities, the regime even orders the medical waste treatment plants to ship the placenta to funeral houses for cremation.
However, the long disposal process gives businessmen multiple avenues to purchase it.
"Dealers purchase the fresh placenta from hospitals, medical waste treatment plants, and funeral houses, with the price of 60 yuan ($9.22) per placenta in Zengcheng district in Guangzhou [in Guangdong Province]," The Paper wrote. "They sell them to processing workshops."
The report listed another dealer from Shaoyang in south China's Hunan Province who purchased the placenta at a price between 70 to 80 yuan ($10.76-$12.3) from local medical waste treatment plants and funeral homes.
"I trade at least 10,000 placenta every month," the report quoted the dealer.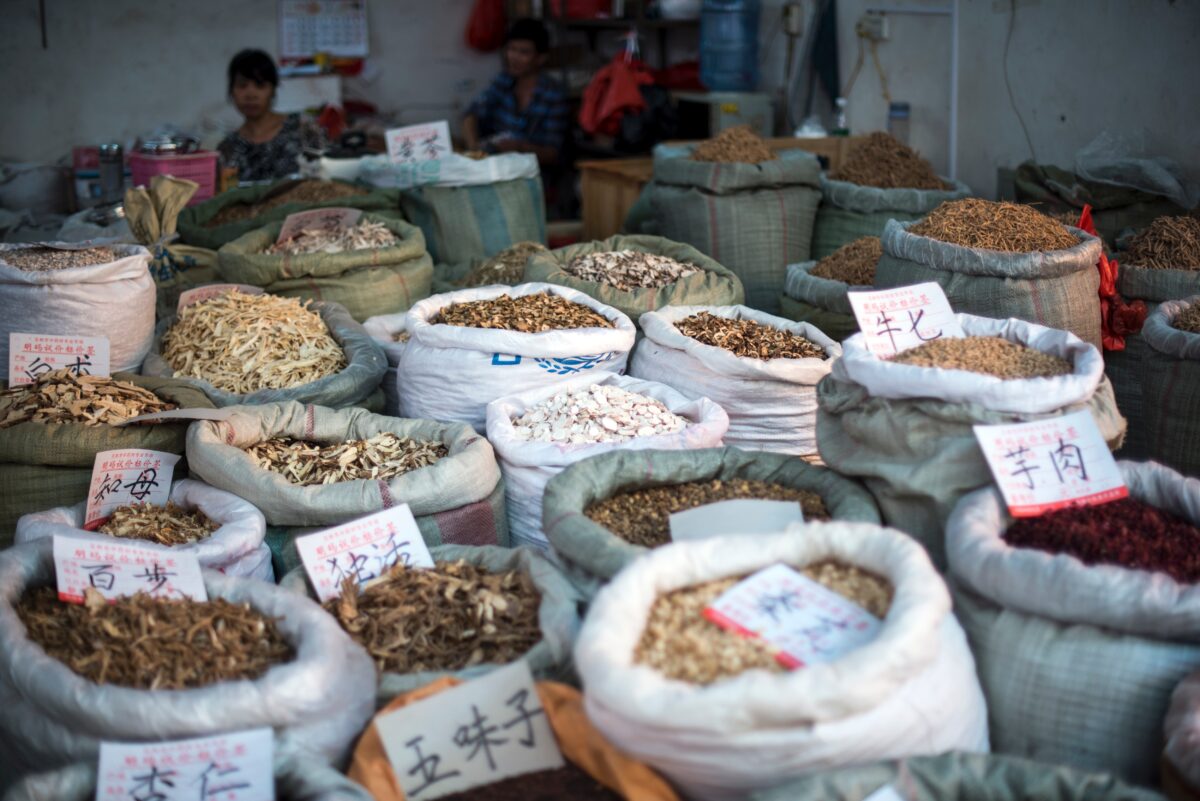 A third dealer The Paper interviewed purchased the placenta from Yongcheng in central China's Henan Province. He mainly bought from medical waste treatment plants, where he can easily buy a large amount. "The medical waste treatment plants collected the placenta from many hospitals."
This dealer told The Paper that the placenta purchased from medical waste treatment plants can't be eaten as food because "the placenta is like meat. It's very easy to spoil." He suggested that only the placenta purchased directly from hospitals can be sold as raw food.
On Taobao, sellers claim the fresh placenta they sold all have negative test certifications from the hospital, and are safe to eat as food.
Because the trade is illegal, The Paper didn't expose the dealers' real names. They had contacted them by pretending to be a buyer.
Processing and Selling
Chinese medicine has a standard placentophagy processing method, which can be summarized as washing, shaping, boiling, baking, rewashing, steaming, and dehydrating.
According to The Paper's report, the underground workshops skip some of the processing steps that are required by Chinese medicine and add other steps to make the product look better and heavier, such as washing with hydrogen peroxide, mixing starch and glue, and adding coloring.
Each processing workshop has its own selling channels. Some of them sell to small-size Chinese medicine pharmaceutical factories, some sell to the shops at medicine markets.
The Paper reported that several stands inside the Haozhou Chinese medicine market sell placentophagy and can supply the medicine on a large scale of up to several metric tons. One seller even said that he had 10,000 frozen fresh human placentas on hand for sale.
Most of the sellers refused to disclose where they purchased the placentophagy.
"The manufacturer isn't involved in trade. He doesn't sell directly to the market," The Paper quoted a seller. "He is afraid of possible problems."
The seller explained that the manufacturer purchases the fresh placenta illegally and doesn't want the police to know his existence.