A man's body wrapped in a blue tarp with a cinder block tied to its legs was found by a passerby in the Mill Basin inlet in Brooklyn on the morning of Saturday, Sept. 2.
The body, yet to be identified, showed signs of blunt force trauma to the head, and his death was ruled as a homicide, said Julie Bolcer, a spokeswoman for the city Medical Examiner, according to the New York Times. The tarp around it had been fastened with duct tape and a cinder block tied to the legs with an electric cord.
Last year, a body of a gang member, Peter Martinez, was found in a similar state—his hands tied behind his back, body wrapped in plastic, and buckets of concrete tied to his legs.
Martinez was a prominent member of the Crips gang in East Flatbush, Brooklyn, police sources told The Post. He owed a lot of money to bad people, his girlfriend told police.
His badly decomposed body washed up on Manhattan Beach in Brooklyn, about three miles from where the unidentified body was found on Saturday (near East 58th Street and Avenue U).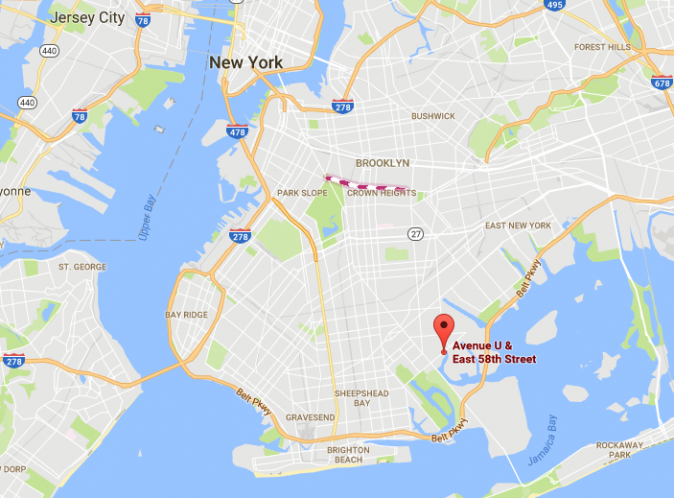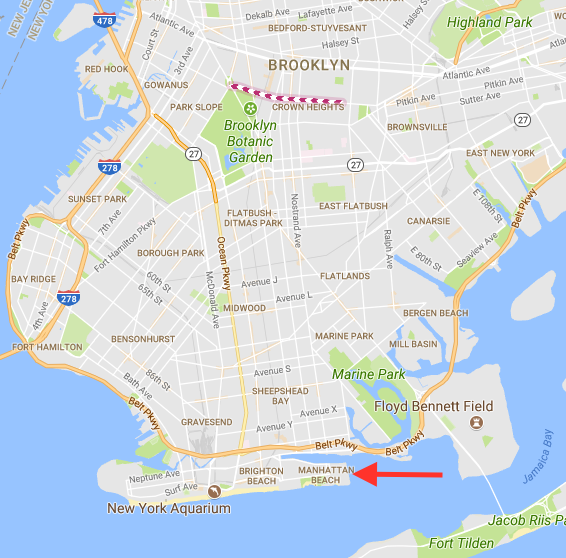 Gang violence continues to pester the city, although violent crime has been decreasing for decades. NYPD recorded 177 murders by Aug. 27 this year, an almost 22 percent decline from the same time period last year.