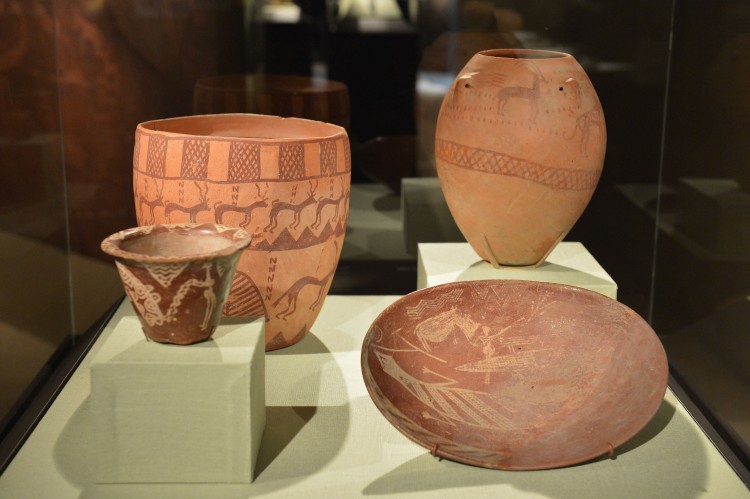 NEW YORK—The Dawn of Egyptian Art exhibition opened to members at the Metropolitan Museum of Art on Tuesday, and will open to the general public on Wednesday, April 10.
The exhibition takes visitors through the artistic expressions of a people that preceded and influenced the Pharaonic period people most commonly associate with ancient Egypt.
Ritual hunting dominates the art of the Predynastic period. A different relationship with animals follows with sacred animal statues, eventually melding with human holy figures to form the hybrids common in later Egyptian art.
Early hieroglyphic forms start to fill empty spaces on stelae and the striking blue color of faience starts to pervade the exhibit, which follows a chronological course of cultural development.