The daughters of recently deceased Rep. Elijah Cummings (D-Md.) are choosing to back his former aide, Harry Spikes, instead of his wife, Maya Rockeymoore Cummings, in the race to fill the seat he held.
Cummings died in October due to complications "concerning longstanding health challenges," his office said. Following his death, over 30 people announced bids for the seat Cummings held, including some two dozen Democrats.
Rockeymoore Cummings, 48, Cummings's second wife, is one of the highest-profile contenders. She has said her husband wanted her to take the seat he held if he died.
"I am, of course, devastated at the loss of my spouse, but his spirit is with me," Rockeymoore Cummings, a public policy consultant who was head of the Maryland Democratic Party before announcing her bid, told the Baltimore Sun. "I'm going to run this race and I'm going to run it hard, as if he's still right here by my side."
But daughter Jennifer Cummings, 37, said in a statement that she is supporting Spikes in the race.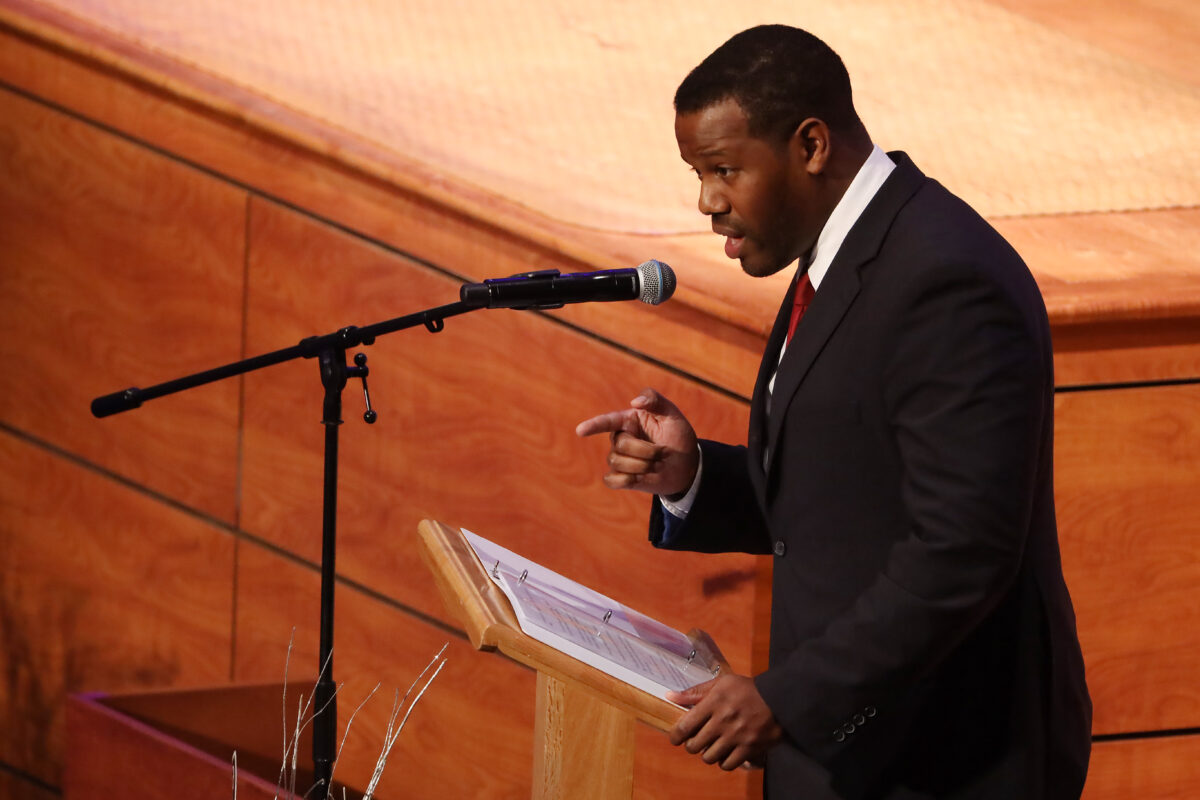 Jennifer Cummings and her sister, Adia, appeared with Spikes in November when he announced his candidacy.
"My sister and I are supporting Harry Spikes for Congress because for the past 15 years he's worked alongside our father to meet the needs of the people of the 7th Congressional District," she said in a statement obtained by the Washington Post. "Harry knows this community. Our father often said of himself that he was 'an ordinary man called to an extraordinary mission,' and Harry embodies that same spirit."
"Dad would say, 'This isn't about me. This is bigger than me,'" the statement said. "And Harry knows the mission to serve is bigger than him—it's about the people of Baltimore City, Baltimore County, and Howard County."
Spikes worked for Cummings for 15 years. He ran for the Maryland House of Delegates in 2014 but garnered only five percent of the vote in the Democratic primary. Themes of his campaign included improved education, helping seniors with affordable housing, and bringing employers into Baltimore.
The special primary election for the 7th Congressional District seat will take place on Feb. 4. The general election is slated for April 28. The winner will have to win again in Nov. 2020 as Cummings's term only ran until the end of the year.
Other candidates include Kewisi Mfume, who held the seat before Cummings, state Democratic Sen. Jill Carter, and Republican strategist Kimberly Klacik.
Cummings was a popular lawmaker, winning elections by significant margins. In 2018 he took over 90 percent of the vote in the primary election before garnering over three-quarters of the votes in the general election.