Federal Education Minister Alan Tudge has said that Bruce Pascoe's book Dark Emu should not be taught to children in schools.
Dark Emu, published in 2014, claims that Indigenous Australians were not just mere hunter-gatherers, but were actually sophisticated agriculturalists.
The validity of the claims have since been brought into question by experts, yet the book still enjoys support and popularity.
"If those [Dark Emu books] are in libraries, and they're offered to kids as the truth, they should be removed," Tudge told 2GB radio.
Tudge said people should not reinvent history with books like Dark Emu and teach Indigenous history properly.
"It's got a lot of traction because I think it's suited a leftist narrative, and so it got into the education establishment," he said. "We should teach Indigenous history properly as a very rich and vibrant culture before Europeans arrived in this country."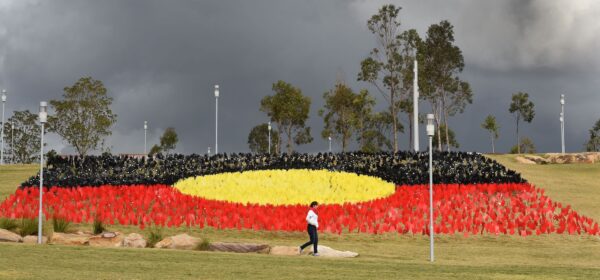 The book sparked controversy and discussion about Indigenous history and culture, with experts like anthropologist Peter Sutton and archaeologist Keryn Walshe critiquing Dark Emu with their own book.
Sutton and Walshe criticised Dark Emu for being full of misinformation that had no supporting archaeological evidence.
"[Dark Emu is] littered with unsourced material, is poorly researched, distorts and exaggerates many points, selectively emphasises evidence to suit those opinions, and ignores large bodies of information that do not support the author's opinions," they wrote.
In response to the criticism, Pascoe wrote in The Good Weekend magazine that he welcomed the "discussion and difference of opinion as it should further this important examination of our history."
Pascoe has also revealed his ideologies, saying he wants people and children to rebel against society and question and doubt the orthodoxy of the world, claiming it would lead to a safer world.
"We don't need the kind of doubt that cripples us into inaction, but the kind that inspires a generous thirst for investigation," he wrote in an op-ed in The Guardian.
Indigenous commentator Anthony Dillon wrote in an op-ed that as long as political correctness, identity politics, and cancel culture flourish, Dark Emu would not lose any popularity.
"In a few years, however, Dark Emu will be seen for what it is—an attempt to win favour (and sales) by presenting the Aboriginal person as a brown version of the European," Dillion said.