DANA POINT, Calif.—Five miles off the coast aboard the Manute'a (pronounced mah-noo-tay-ah), a 50-foot catamaran sailboat with a group of 49 passengers spot two cow-calf gray whales breaching the Pacific Ocean's surface, flip upside down and swim on their backs.
A round of applause erupts from the passengers.
"Wow! How cool is that?" says Captain Marie Clark of Captain Dave's Dolphin & Whale Watching Safari.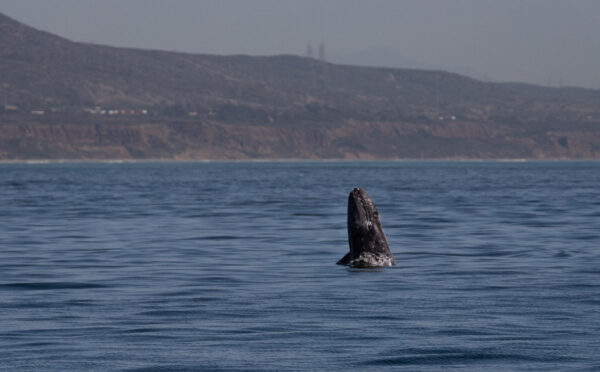 Both whales rolled back over.
As they scaled the surface, the mother blew out a heart-shaped spray of water from her spout before dipping back underneath the ocean—her tail reaching for the sky.
"The whales have a lot of energy today," Clark said. "We usually don't see them raise their tail, especially when swimming only 50-foot waters."
After spending the winter in the lagoons of Baja, California—where the mother birthed her calf—the cetaceans are migrating northbound at about 10 miles per hour en route to the Arctic Ocean.
Their 6,000-mile journey will get them, sometime in May, to the Bering and Chukchi Seas—between Alaska and Russia—where they will have plenty of small amphipods—shrimp-like scavengers—to feed on for the summer.
According to Clark, a "momma whale" nurses her newborn with approximately 70 gallons of milk per day while teaching her calf to forage, explore, and migrate.
"She's chasing a baby around like a toddler in a toy store," she said. "When they start leaving those warm lagoons, keeping the calf in a straight line is not always easy."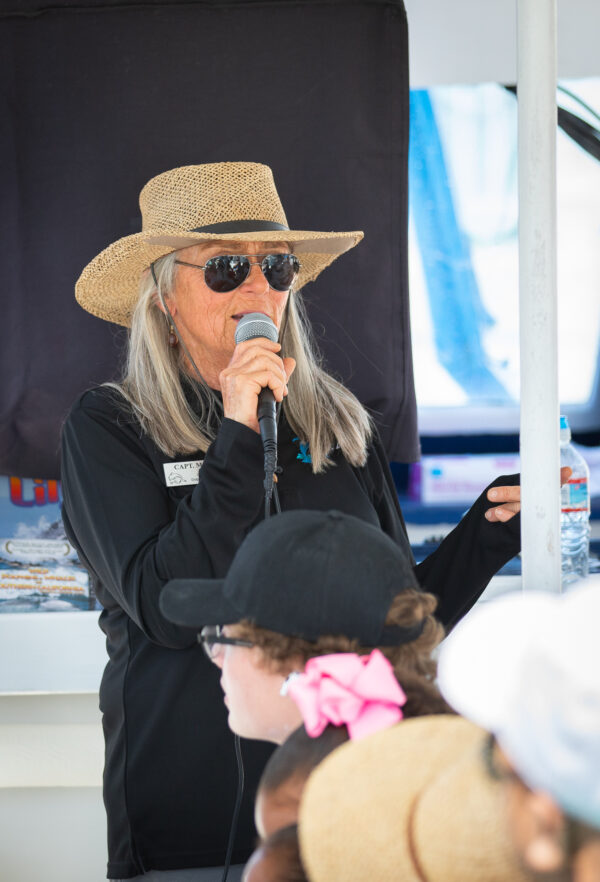 These moments are not uncommon off the coast of Dana Point.
The rare mamma-baby combo heading northbound was one of eight pairs recorded in the 2021–2022 whale census conducted by the Point Vicente Interpretive Center, a Southern California-based volunteer organization that provides educational information on migrating Gray Whales.
So far, the census has counted over 1,000 whales—each on average about 60,000 pounds heading southbound and northbound.
"We get really lucky. We get to see them literally outside of our harbor," Caitlyn Neiblas, marine biologist and photographer for Captain Dave's, told The Epoch Times. "We see whales and dolphins year-round."
Neiblas said a couple of miles off the coast, an underwater cliff drops a few thousand feet, creating what's called an "upwelling" that hits the face of the cliff and brings water, rich with plankton and phytoplankton, from the depths of the ocean to the surface.
"And that's the beginning of the food chain," Neiblas said. "That drop-off and our cold water is a really good place for food to exist."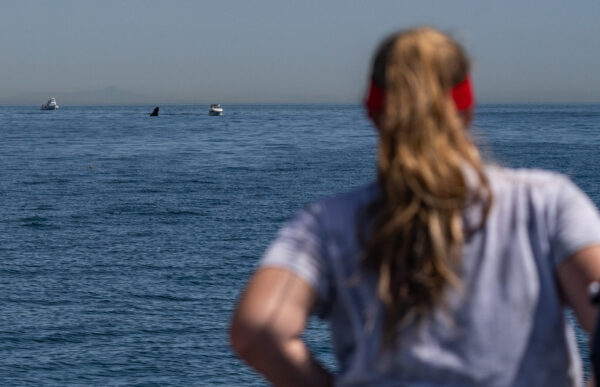 Due to this phenomenon, Dana Point Harbor is one of the best places in the world to view Gray Whales, one of the largest animals to have ever lived on earth, according to the United Kingdom's World Cetacean Alliance.
Just over a year ago, the alliance—which is made up of various organizations, around the globe, dedicated to protect whales, dolphins, and porpoises—named Dana Point the first Whale Heritage Site in the Americas, a title it shares with Hervey Bay in Australia, Tenerife-La Gomera Marine Area in Spain, and the Bluff and Algoa Bay in South Africa.
"Dana Point … is an outstanding place where people and the community have an incredible connection with the ocean and cetaceans, and they are able to demonstrate this as they celebrate, respect, and protect cetaceans and their habitats," Harry Eckman CEO of the alliance told The Epoch Times in an email.
According to Eckman, getting a stamp of approval from the alliance is a rigorous process based on location, community, geography, culture, and context.
"For Dana Point, where its waters are home to over 450,000 dolphins and a variety of whales … it was clear that it was a very special place that was able to demonstrate exactly what it means to be a [whale heritage site]," he said.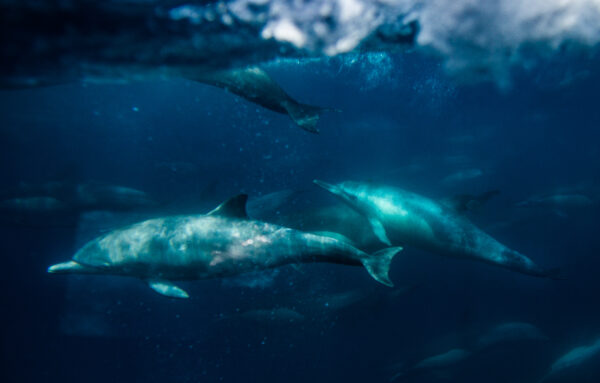 Dana Point achieved the title by focusing on whales' conservation, protection, and celebrations," Gisele Anderson, vice president of Captain Dave's, told The Epoch Times.
"It was no easy feat," Anderson said. "All of Southern California has the best whale watching in the world. We needed to sound the trumpet and do something to let the world and the people who live here know what they have."
Anderson and her longtime competitor Donna Kalez, co-president of Dana Point Sportfishing & Whale Watching, formed an alliance of their own to bring recognition to the Harbor.
"Being the first site in the Americas has given a lot of pride to our citizens and visitors, and they're excited to be a part of it," Kalez told The Epoch Times.
Throughout the year, on any given day, spectators can watch Blue Whales, Gray Whales, Humpback Whales, Fin Whales, Minke Whales, and Killer Whales.
In 2019, Anderson and Kalez trademarked Dana Point as "The Dolphin and Whale Watching Capital of the World" from the U.S. Patent and Trademark Office. Now, they're thrilled, they said, to add the new heritage designation to the bay they love.