A father lied about feeling symptoms of the CCP virus to visit his wife and newborn child in the maternity ward, a New York hospital said.
The unnamed man reportedly said he was healthy when he arrived at the maternity ward at Strong Memorial Hospital last week, before admitting he was feeling symptoms after the baby was born.
"The mother became symptomatic shortly after delivering. That's when the significant other admitted his potential exposure and that he was feeling symptomatic," Chip Partner, a spokesman with UR Medicine, told the Rochester Democrat & Chronicle.
The hospital was relying on an honor system but is now checking the body temperatures of visitors upon arrival and every 12 hours afterward that the visitor remains there.
The mother and her partner were in a private maternity room throughout their stay in the hospital, isolated from other patients, Strong said in a statement. After the mother began showing symptoms, medical staff learned that her partner was exposed to COVID-19 and was symptomatic.
All staff members who were in contact with the couple were informed of the possible exposure. Those not showing symptoms continued to work while masked, monitoring for symptoms, and having their temperature checked daily, per hospital protocols.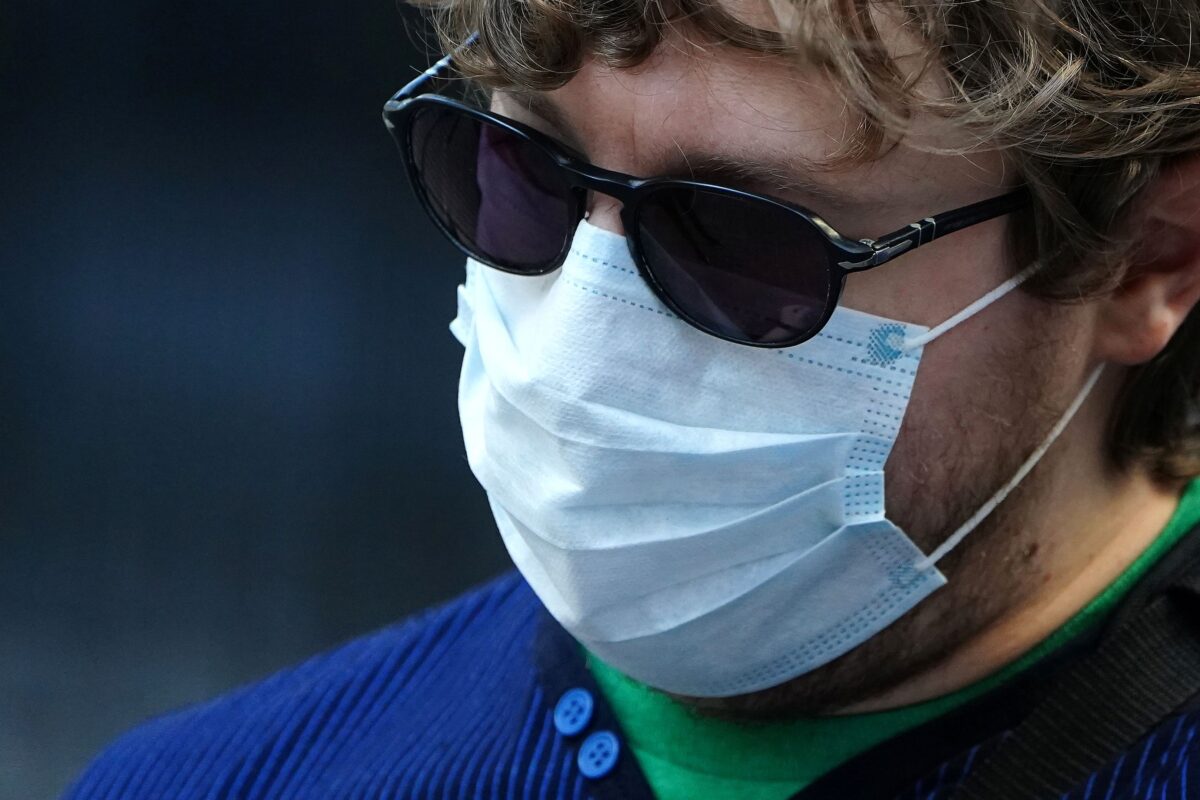 No staff members involved have tested positive for COVID-19, the disease caused by the CCP (Chinese Communist Party) virus, commonly known as the novel coronavirus. One staffer developed symptoms and was quarantined at home. That staffer tested negative for the new disease.
The couple and the baby were asked to quarantine pending test results and were discharged from the hospital.
"The families and patients of the upstate NY region should be assured that the safety of our patients and their families, as well as our staff, are our top priority during this crisis. Our healthcare team understands how important it is to pregnant patients to have a support person with them during labor, and therefore, additional safeguards have been added allow this to continue safely. We will continue to weigh all the medical evidence available to continue to make the best possible decision for all our patients, visitors, and staff," the statement said.
Only one support person for pregnant women is allowed to be present in one of the few exceptions to a policy preventing visitors at the hospital.
Everyone at the hospital, including visitors, will have to wear masks, the hospital announced the day prior.
Some hospitals announced in recent days they would prevent any visitors for pregnant women, but the state late last week announced hospitals would have to allow partners in delivery rooms.
"In no hospital in New York will a woman be forced to be alone when she gives birth," Gov. Andrew Cuomo said in a statement before an executive order was issued. "Not now, not ever."
The state Department of Health recommended hospitals on March 18 suspend all visitors "except when medically necessary." Several days later, officials clarified the advisory didn't include maternity wards or pediatric wards. Hospitals should "allow one support person in labor and delivery settings if the patient so desires, and two designated support persons in pediatric settings, providing that only one person is present at a time," according to the updated advisory.