Fulton County District Attorney Paul Howard was ousted Aug. 11 in a runoff election, losing to his former deputy Fani Willis.
In June, Howard had quickly charged Garrett Rolfe, a former Atlanta police officer, with murder, just five days after Rolfe shot a suspect who was pointing a Taser at him.
Rayshard Brooks, the suspect, died at the scene.
Howard focused on how Brooks didn't appear to pose a threat for the first part of an interaction with police. After Rolfe and another officer tried to arrest Brooks, the man resisted arrest and stole one of their Tasers, firing it at the officers multiple times.
Rolfe's lawyer said the officer heard what he thought was a gunshot and drew his weapon in a shooting that was described as driven by protocol by Steven Gaynor, president of Cobb County Fraternal Order of Police, a police union.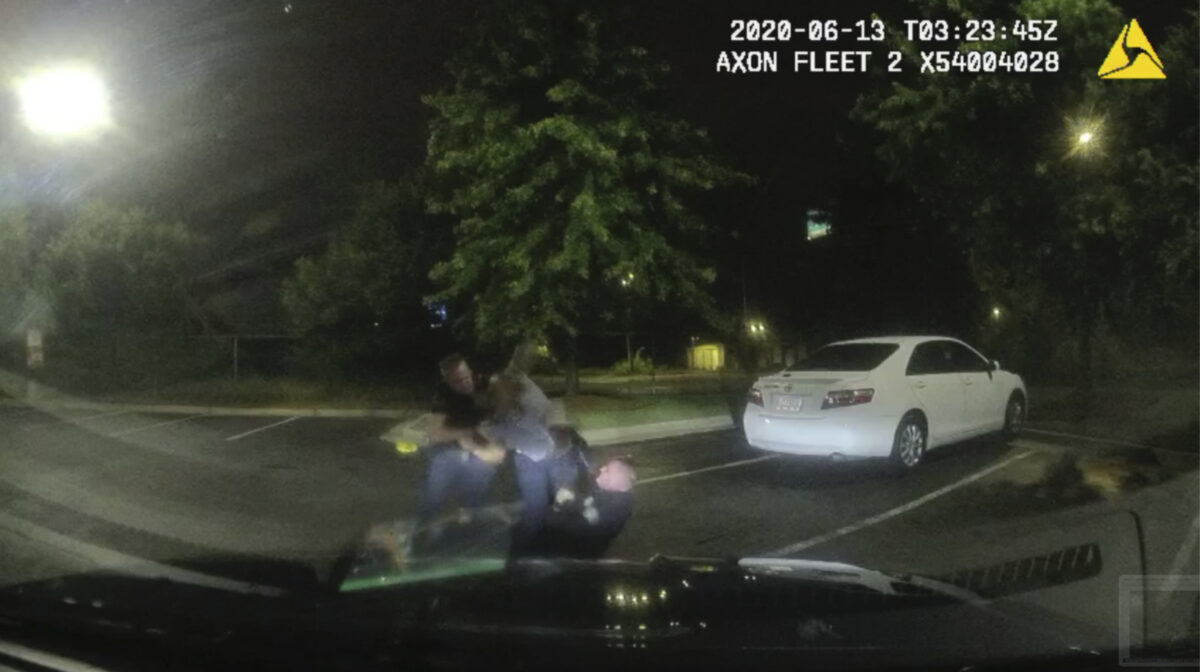 Many observers expressed concern about how fast Howard moved to charge Rolfe, including Attorney General William Barr.
"I certainly would have liked to have seen the Georgia Bureau of Investigation complete their investigation before charges were brought, and also, the use of a grand jury," Barr said when asked about the case, referring to the bureau's independent probe into the shooting.
"The grand jury process provides some protection to have the citizens, in a group, decide that there has been a crime committed. And there was no grand jury used in this case."
Howard is under investigation by the bureau. Investigators are looking at a salary supplement Howard and Atlanta Mayor Kasim Reed negotiated earlier this year as well as grand jury subpoenas issued by Howard's office without a grand jury in place, Fox 5 reported. Howard admitted last week that he didn't properly disclose a role with two nonprofits that paid him hundreds of thousands of dollars and agreed to pay a $6,500 fine.
Howard, a Democrat who was in office for more than 20 years, conceded the race late Aug. 11.
🎉Fani T. Willis is your Fulton County District Attorney – Electhttps://t.co/jJbaGedHD4

— Fani Willis For Fulton District Attorney (@FaniWillisForDA) August 12, 2020
"I've worked hard for the 23 years that I've been in the DA's office. I don't have any regrets about the work that we've done," Howard told reporters.
Willis celebrated the win at her home.
"They want a district attorney who brings justice to everyone in Fulton County, whether you are rich or poor, prominent or private, black, white, Hispanic, Asian, whether you're from the northside or the southside," Willis said from her front porch.
"They want a district attorney that will fight the tough fights to bring justice to victims."
Howard was the first black district attorney in the county; Willis will be the first woman.
The election was a Democratic primary runoff but there is no Republican candidate for the position.
Willis told Fox in a July interview that she sees the district attorney's job as investigating cases and, upon completion of an investigation, if evidence is there, charging people.
"I will charge each and every one of those persons that violates the law," she said. "But I will not charge anyone unless due process is done, which means we are going to give them a proper investigation."
Willis's campaign website outlines a proposal to create pre-indictment diversion programs, which would be aimed at diverting certain offenders "from the traditional criminal justice processing into a program of supervision and services" administered by the district attorney's office and community partners.
"This, to allow a more focused use of our resources, with an emphasis on violent crimes, bringing those who are a danger to our community, to justice," it states.