MILIPITAS, Calif.—Greg Oropeza climbed out of his white pickup in front of an evacuation resource center in Milipitas, California, on Aug. 24. The truck's door says "Hwy 9 Plumbing." 
But there won't be any plumbing jobs on Oropeza's usual stretch of Highway 9 for some time, since it runs through the area evacuated amid the CZU Lightning Complex fires.
"I'm here because I heard they have some vouchers," Oropeza told The Epoch Times. Some evacuees are receiving vouchers to help cover hotel costs. "The Motel 6 in Watsonville we were at raised the rates to $257 a night. We're at the Hyatt which is really nice. It's much cheaper but still…." He could use the help with costs. 
The CZU Lightning Complex fire at Big Basin Redwoods State Park, north of Santa Cruz, is one of the three largest wildfires in Northern California. It has displaced about 77,000 people, consumed almost 80,000 acres, and was 19 percent contained as of Aug. 26. 
Oropeza evacuated his family of five, along with three pets, from their home in Boulder Creek on Aug. 20. He was not able to take most of his valuables with him—"We've owned that house for 20 years. How much can you take?"
But he believes their home will be safe. "I'm more optimistic today. I'm really sad for my friends that lost their houses though," he said.
Another evacuee at the Milpitas Library evacuation center, Scott Derbonne, had tears in his eyes as he told The Epoch Times about one irreplaceable objects he had to leave behind.
"My wife died three years ago. I have her urn and her ashes; I didn't get any of that," he said.
The lightning sparked fires so suddenly near his Felton home on Aug. 20 that he left immediately. "I literally got out of the house with my two cats and … grabbed a thing of clothes—which I thought was clean; it ended up being dirty—and that's all I got out. I didn't get my shaving kit, or anything," Derbonne said.
He hopes to find his home still intact. And if it is intact, he hopes it hasn't been looted. 
Local law enforcement has reported that some evacuated homes have been looted. Cal Fire officials have also said a firefighter's wallet was stolen while he was fighting the blaze, and his bank account was drained by the thief. 
Derbonne is currently staying in a tiny one-bedroom apartment with his sister, his 80-year-old mother, his two cats, and his sister's dog. 
"We're all on top of each other. It's crazy," he said.
He went to the evacuation resource center to get information for a room he can rent to have a good night's rest and recuperate.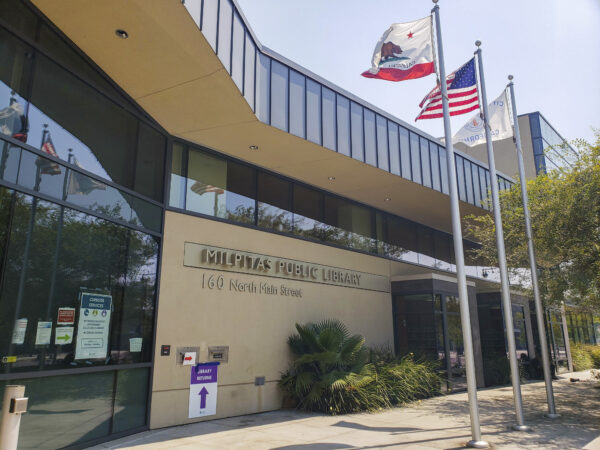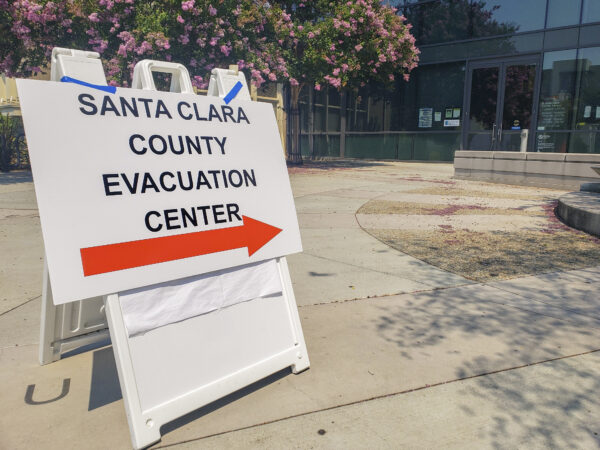 Kanda Whaley also evacuated from Felton on Aug. 20. She is worried about her home, which she has lived in for 36 years. But she's also worried about the history of the region being lost. 
Though experts have said the ancient redwoods in the area will largely survive the fires, at least one man-made historical site has been destroyed: the century-old Alba Schoolhouse in Ben Lomond.
"Those are the kinds of things that are breaking our hearts," Whaley said. 
Whaley is a volunteer rapid response chaplain who helps provide emotional and spiritual care as part of disaster relief efforts. She will be one of the first evacuees from her community to return, likely walking through the ashes clad in a hazmat suit. 
She's awaiting the green light to go back and check on her own home and on her community.
Tina Greenlaw evacuated her home in Boulder Creek with her son on Aug. 17. She said she has been told it may be a month or more before she can return. 
"We were just able to grab valuable paperwork, some pictures, memoir-type stuff from the family. … Everything else, we left behind. We got some clothes and that was it," Greenlaw told The Epoch Times outside the Quinlan Community Center in Cupertino on Aug. 24.
"We're doing OK, considering everything that's going on," she said. "It's kind of hard not knowing if you have a home or not. But we'll find that out soon enough. You can always rebuild. It's not the end of the world."