The escalation of Russia's conflict with Ukraine could spark more "malicious cyber activity" with the potential to inflict significant economic and social costs warned an analyst at Goldman Sachs Group (GSG).
According to research, cyberattacks cause about $1 trillion damage to the world economy annually and that two-thirds of them in recent years were allegedly attributed to Russia, said Goldman economist, Ronnie Walker.
Economists at Goldman Sachs are concerned as the crisis in Ukraine is escalating tensions between the U.S., its allies, and Russia.
No Russian-based cyberattacks targeting the United States have been identified since it invaded Ukraine in February, according to Goldman's chief economist, Jan Hatzius on March 7. Hatzius, however, noted that growing tensions have "raised the risk" of a cyberwar between the two nations, particularly since almost 60 percent of state-sponsored cyberattacks last year were attributed to Russia.
The U.S. public and private sectors have made major investments in cybersecurity over the few decades, assisted by a strong higher educational system, which produces recruits, and better regulations that have acted as a buffer against potential cyber-attacks.
America's ability to weather a cyberattack is bolstered by the threat of strong U.S. government retaliation against hackers, its long experience with frequent cyberattacks by criminal organizations and state actors, and Russia's record of using cyberwarfare to psychologically shock rather than impose maximum economic damage on its targets.
"The U.S. is less vulnerable to cyberattacks than most countries because it invests more in cybersecurity and has stricter regulatory requirements, especially in the financial sector," said Walker, adding that Russia's attacks last month, including fake text messages falsely claiming ATMs were down, had not left lasting damage.

One weak spot is America's heavy dependence on digital technology, which may increase the cost and risks of such attacks.
"The U.S.' high degree of dependence on digital technology increases the opportunities for disruptive cyberattacks, and experts say it would be difficult or impossible to fully defend against an extreme escalation of cyberattacks," said Hatzius.
Last October, U.S. National Security Agency Director Paul Nakasone said he expects ransomware attacks to happen "every single day" within the next five years.
A Federal Reserve Bank of New York study from January 2020 concluded, that a successful attack on just one of the largest U.S. banks could interrupt 5 to 35 percent of daily payments.
Federal Reserve Chair Jerome Powell had warned that a cyberattack on the banking system could trigger a market collapse similar in magnitude to the 2008 recession, if financial institutions' ability to track payments are compromised.
The International Monetary Fund estimates that a major economic cyber attack may cost banks about $100 billion annually.
Meanwhile, analysts at Lloyds calculated that a severe attack on the Northeast's U.S. power grid could cause between $250 billion and $1 trillion in damages.
Goldman pointed out that such an attack on that region's power grid would be "extremely destructive," plunging 15 states into darkness.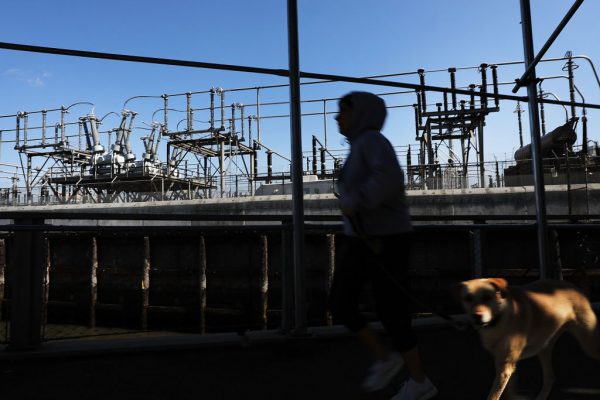 The 2022 Crypto Crime Report published by blockchain data firm Chainalysis in February, said that around 74 percent of over $400 million of the cryptocurrencies extorted through ransomware attacks were linked to Russia.
The Department of Homeland Security has identified 16 critical sectors important to the U.S. economy and national security.
Out of those sectors, energy, financial services, and transportation are particularly at risk of being targets of Russian attacks given their economic importance, said Hatzius.
Goldman is warning that either side may resort to malicious cyber activity targeting companies and critical infrastructure as a means to inflict significant economic damage while avoiding direct military conflict.
Government-led cyberattacks normally involve the theft of intellectual property, sensitive financial plans, and strategic information, in addition to instances of attacks on critical infrastructure.
Last month, Russia was accused of hacking Ukraine's largest financial institutions in the country's largest cyberattack.
The White House national security team is reportedly preparing to deter such attacks following the start of the Ukraine crisis.
The Biden administration has not denied that it has prepared a list of available options to be used for retaliatory cyberattack strikes against Russia.
The president had earlier told reporters that the nation is "prepared to respond" if Russia pursues its own cyberattacks against U.S. companies or critical infrastructure.
"For months, we've been working closely with the private sector to harden our cyber defenses, [and] sharpen our ability to respond to the Russian cyberattacks as well," Biden said.