Democratic New York Gov. Andrew Cuomo said he's going to meet with Republican President Donald Trump over the Trump administration's recent ban of New Yorkers from trusted traveler programs, including Global Entry.
White House spokesman Judd Deere confirmed to The Epoch Times that Cuomo and Trump would meet on Thursday. The location of the meeting wasn't immediately clear. Trump said over the weekend that Cuomo canceled a meeting at the White House while the New York governor was in Washington for a governors' meeting.
"He offered a meeting and his earliest availability was tomorrow and I took him up on it," Cuomo said on Wednesday while speaking on WAMC-FM.
Cuomo said he would give information from the state Department of Motor Vehicle (DMV) database to federal authorities, which cited New York's refusal to do so as the cause of the ban. But he said such information would only be given on a "case by case" basis and that he "will never give" federal authorities access to information on illegal immigrants.
"That's what they want: they want access to the undocumenteds so they can give it to ICE, and ICE can have a feeding frenzy assaulting undocumented people," he said, calling the decision to ban New Yorkers from the traveler programs "pure politics."
Melissa DeRosa, secretary to Cuomo, said in a tweet that the DMV information will only be shared for people who are applying for a trusted traveler program.
"He said he would give the feds access to DMV database SPECIFICALLY for Trusted Traveler Program ONLY," she said.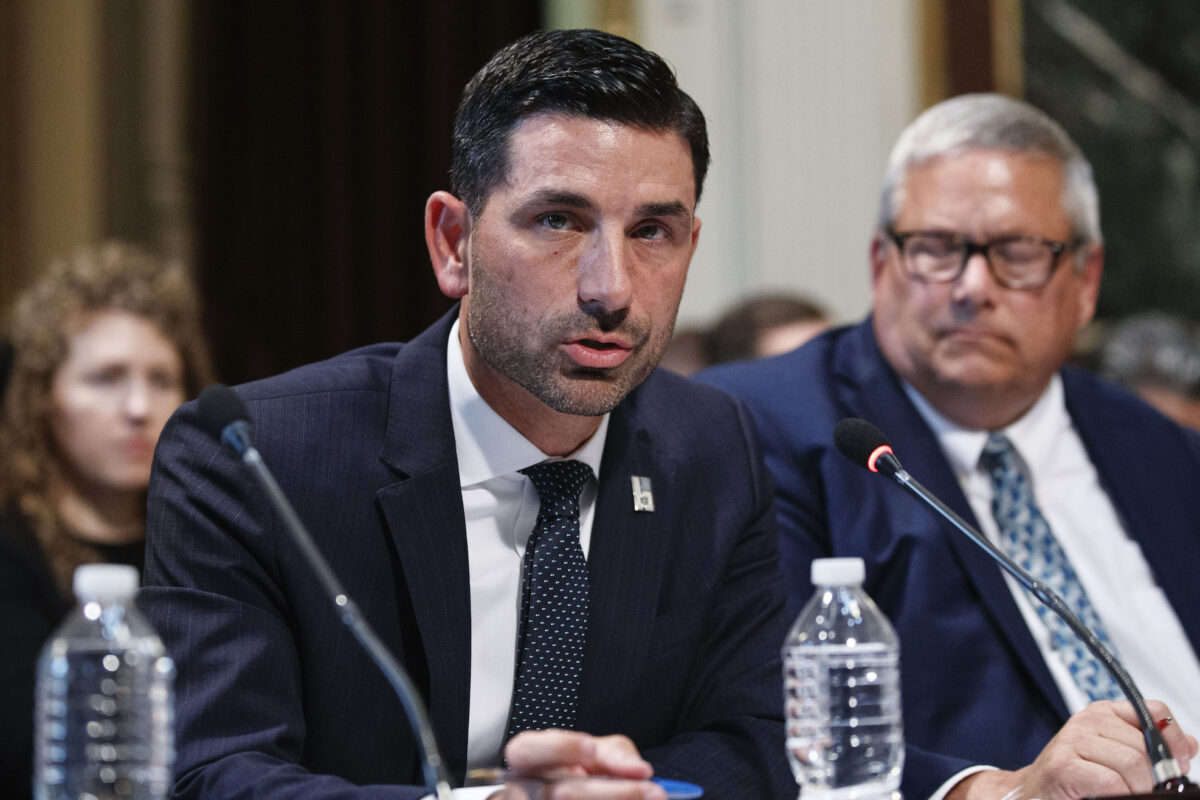 The decision to ban New Yorkers from Global Entry and other trusted traveler programs was announced on Feb. 5. In a letter to New York officials, acting Department of Homeland Security Chad Wolf said the decision stemmed part of a law passed by state lawmakers last year.
The law, which lets illegal aliens get driver's licenses, forbids the state DMV from providing driver's license and vehicle registration information, Wolf wrote to Mark Schroeder, acting commissioner of the state DMV, and Theresa Egan, executive deputy commissioner of the DMV.
Customs and Border Protection, which runs the trusted traveler programs, has relied on data from the DMV to validate that a person applying for the programs "qualifies for low-risk status or meets other program requirements," Wolf wrote. Agents also check on criminal history. And they use records to check on whether used vehicles can be exported.
Wolf later said that the move wasn't in response to illegal immigrants getting driver's licenses, pointing to the law shutting off access to DMV records. Ken Cuccinelli, the acting principal deputy director at the Department of Homeland Security, told reporters that the ban was because the law reintroduced "the main problem … that allowed 9/11 to happen."
Nearly 80,000 New Yorkers in processing would be denied permits and others would lose benefits from the programs when their current privileges elapse.
New York Attorney General Letitia James, a Democrat, and Cuomo criticized the move, with James claiming it was "political retribution" and Cuomo calling it "extortion." James filed a lawsuit on Feb. 10.