New York Gov. Andrew Cuomo on May 17 largely ended indoor masking requirements for people who have been vaccinated against COVID-19.
The state is authorizing businesses to continue to require masks, but in most settings, vaccinated people won't be required to don the coverings.
However, unvaccinated persons still must wear masks indoors, and the New York Department of Health is recommending masks for everybody in "settings where vaccination status of individuals is unknown," Cuomo's office said.
Cuomo, in a press conference, cited how the Centers for Disease Control and Prevention (CDC) abruptly last week changed its recommendations to state that fully vaccinated people don't need to wear face coverings indoors in many settings.
"By the CDC guidance, immunocompromised people, unvaccinated people should continue to wear a mask and social distance. But if you are vaccinated, you are safe—no masks, no social distancing," he said.
The Democrat initially resisted altering his state's guidance, saying officials needed to review the CDC's updates.
Consistent with the CDC's guidance, New York will still require masks for every public transportation rider and all people who enter nursing homes, homeless shelters, correctional facilities, schools, and health care buildings.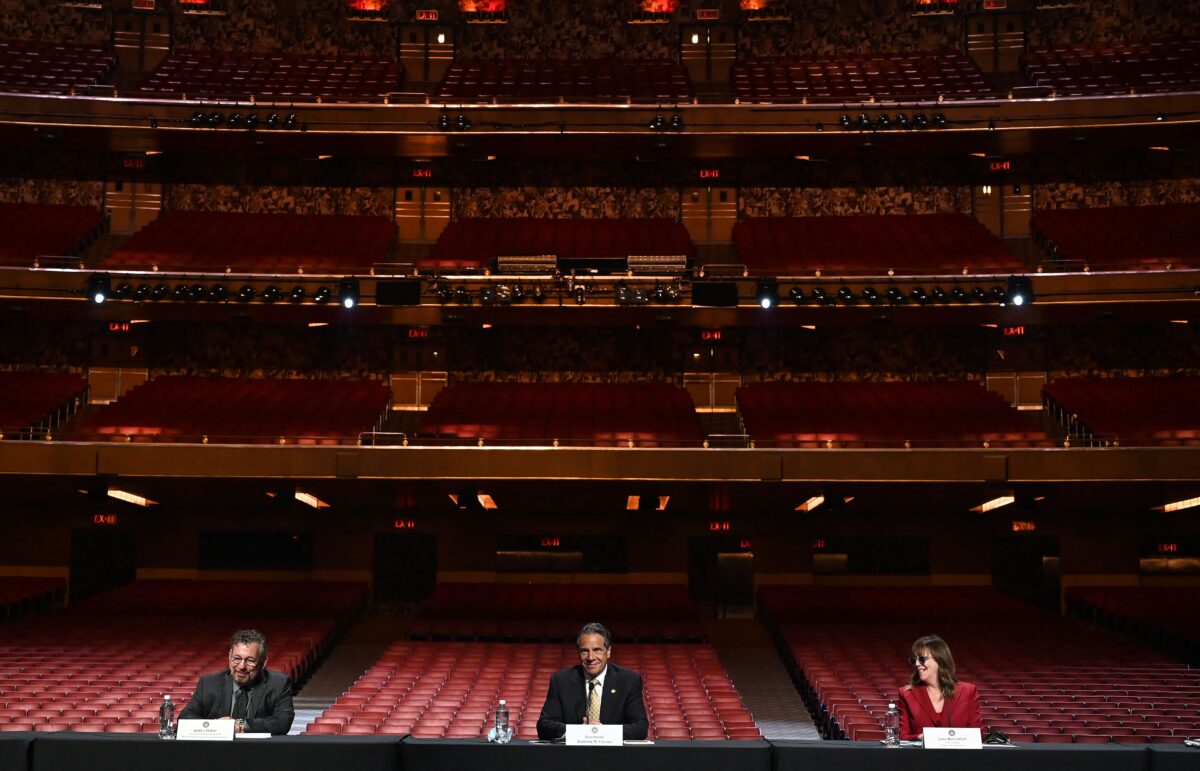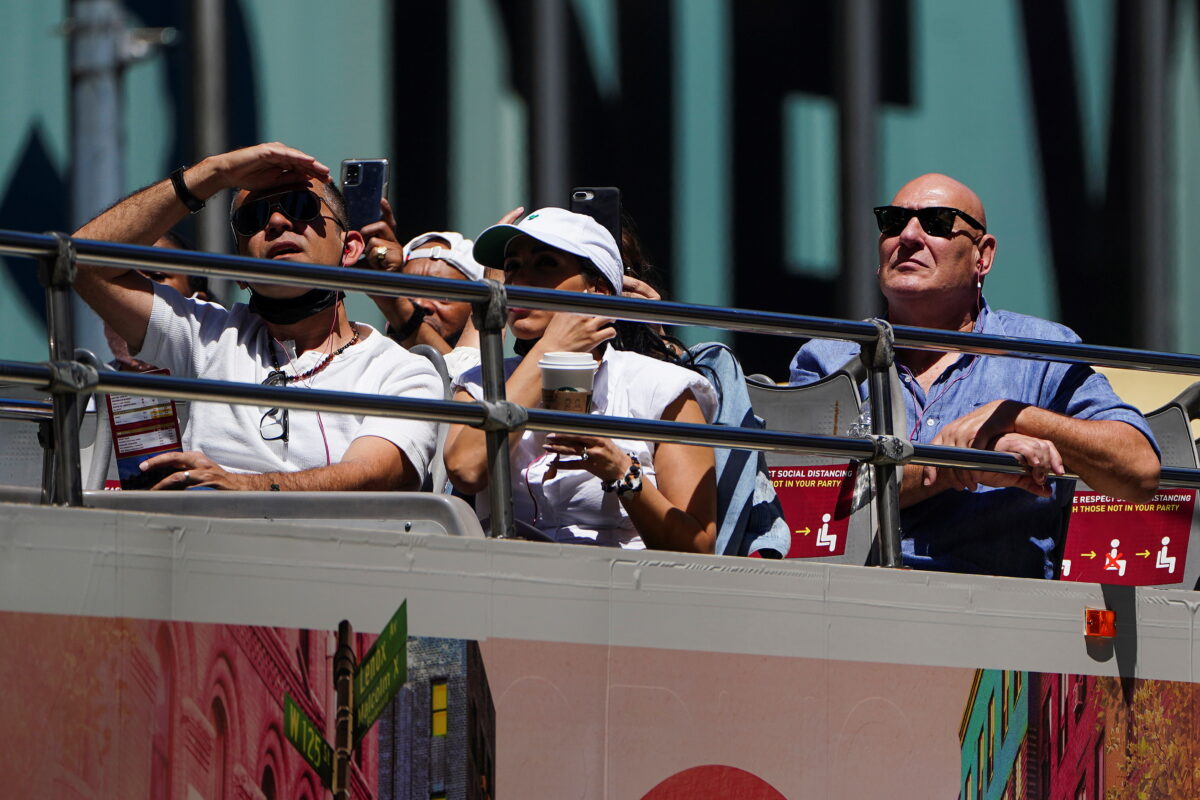 The state isn't letting private businesses eliminate a requirement of six feet of social distancing between small groups or individuals unless all patrons within the business, or a separate designated part of the establishment, present proof of vaccination.
Patrons can use the state's Excelsior Pass, a vaccine passport system, use a different digital application, or show a paper document.
New York has increasingly begun treating the vaccinated and unvaccinated differently. Major stadiums, for instance, are requiring unvaccinated fans to sit separately from those who have gotten a COVID-19 shot. And a reopening of the Tribeca Festival will only allow vaccinated attendees, the governor announced on May 17.
"We do want to say directly: 100 percent [capacity] at Radio City Music Hall. So if I'm not vaccinated, I can't go," he said. "If you're vaccinated, yes, you come to Radio City Music Hall. And if you're unvaccinated, that's your choice. But you can't go into the Radio City Music Hall with vaccinated people."
Cuomo had previously announced that many capacity restrictions would end in New York and surrounding states.
Rep. Lee Zeldin (R-N.Y.), who is challenging Cuomo in the 2022 gubernatorial election, said he disagrees with Cuomo's approach.
"Andrew Cuomo is wrong to be pushing Vaccine Passports on New Yorkers," he said on Twitter. "Privacy and freedom may not be anywhere on his priority list, but they are on mine, which is why there would be no implementation of Vaccine Passports in NY right now if I was Governor."