New York Gov. Andrew Cuomo tried placing the blame for a state mandate made in March that told nursing home operators they had to accept COVID-19 patients.
"You should tell your—look, this is a political season, I get it. I have refrained from politics. I'm not going to get into a political back-and-forth," Cuomo told reporters in Albany on Wednesday.
"But anyone who wants to ask 'why did the state do that with COVID patients in nursing homes, it's because the state followed President Trump's CDC guidance, so they should ask President Trump. I think that will stop the conversation."
Thousands of New Yorkers died in nursing homes with COVID-19, the disease caused by the CCP (Chinese Communist Party) virus. That figure doesn't account for elderly who were rushed to hospitals and died there.
Seema Verma, administrator of the Centers for Medicare & Medicaid Services, answered Cuomo Thursday, saying her agency released guidance on the matter on March 13.
The guidance says nursing homes can accept patients who were diagnosed with COVID-19 but only if they could follow the Centers for Disease Control and Prevention (CDC) guidance, which included strongly recommending nursing homes dedicate a specific wing to patients moving to or arriving from a hospital.
Once patients in the wing showed no symptoms for two weeks straight, they could be released into the general population.
If nursing home operators couldn't follow the guidance then the transfer "must wait until the patient is no longer subject to COVID-19 precautions, or the resident can be transferred to another facility that can provide the care," Verma said in a statement.
"When a patient leaves a hospital it's critical they are discharged to a place where their healthcare needs can be met without risking spread of the virus to others."
She pointed to California Gov. Gavin Newsom temporarily ordering nursing home patients aboard a U.S. Navy hospital ship that was docked near San Francisco and Florida Gov. Ron DeSantis requiring negative test confirmation prior to transferring nursing home residents from hospitals to the homes.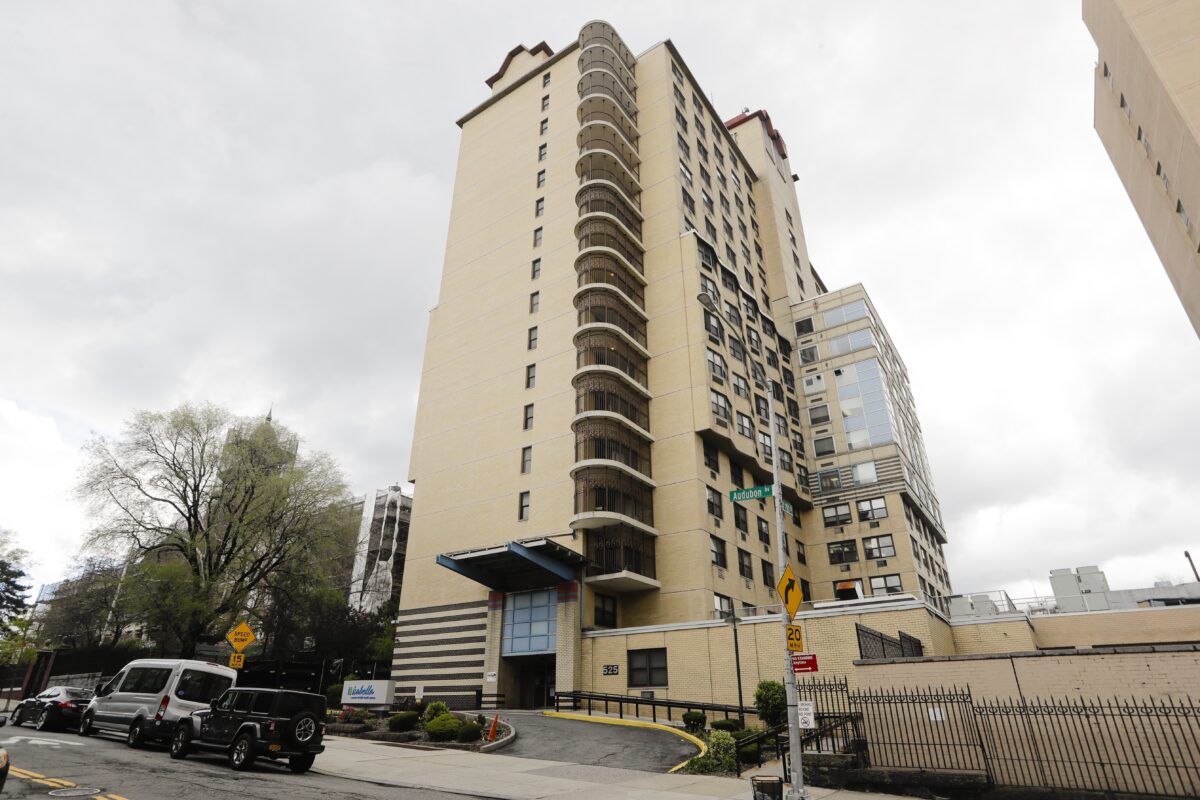 Cuomo is facing increasing calls for an independent probe to look into what transpired in New York.
The March 25 directive at the heart of the matter, which was later deleted from the New York State Department of Health's website, informed nursing home operators they couldn't refuse to accept residents even if they tested positive for COVID-19.
"No resident shall be denied readmission or admission to a nursing home solely based on a confirmed or suspected diagnosis of COVID-19," the order says.
State officials are now saying operators who couldn't provide proper care could have notified them and had the patients transferred elsewhere, but that wasn't detailed in the order.
A major portion of the order was reversed earlier in May. State officials are now requiring twice-weekly testing for staff members at the homes and sent hundreds of thousands of testing kits to homes in the state to test staff and residents.
Rep. Elise Stefanik (R-N.Y.) on "Fox & Friends" Tuesday joined the calls for a probe.
"The governor took executive action, forcing positive COVID cases back into nursing homes. There was zero transparency in terms of informing the seniors, the workers, or the family members whether there were positive cases," she said.
Cuomo said over the weekend that older people were going to die no matter what officials did.
Asked why he was resisting a federal probe, Cuomo said he isn't and doesn't regret the mandate.
"If the federal government wants to start a probe, they can start a probe. "What do I have to do with whether or not a federal probe happens?" Cuomo said.
"It is irrelevant to me. I have no role in determining a federal probe. I don't welcome, not welcome. It doesn't matter. President Trump does what he wants to do. He doesn't listen to a governor," he added.
Cuomo also said he rejects the idea that nursing home operators wouldn't have accepted patients they couldn't properly care for.