SAN JUAN CAPISTRANO, Calif.—The Capistrano Unified School District (CUSD) Board of Trustees held its second quarterly report Nov. 3 for its Cultural Proficiency Plan, a curriculum approved last December amid controversy.
Parents of the district's students attended the meeting to express their support for or concerns about the curriculum's implementation after the topic drew parents' concern of its linkage to critical race theory (CRT).
"I've been asked many times if we teach critical race theory here at Capistrano Unified," said Kristen M. Vital Brulte, superintendent of CUSD, during the Nov. 3 meeting. "The answer is no."
In an interview with The Epoch Times, Dr. Wenyuan Wu, the Californians for Equal Rights Foundation executive director, described CRT as the foundation to challenge equality, fraternity, and merit, promoting a narrow worldview that you are either a victim or an oppressor by your skin color.
"It stokes racial division," she said. "It's essentially racial stereotyping and racial discrimination. It encourages our students to look at themselves and their peers through the prism of race."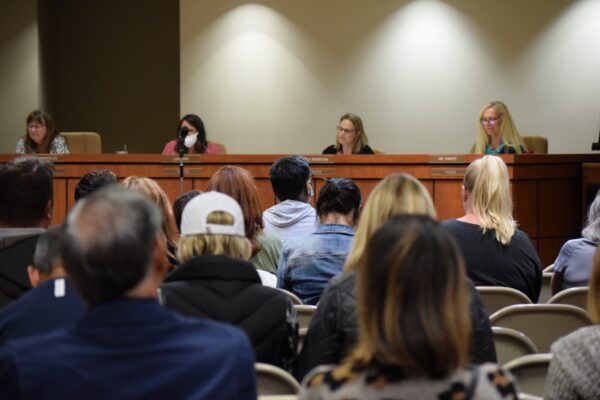 Brulte said the district doesn't weave CRT using words like "equity, cultural proficiency, or racism" in its social or emotional work. Instead, it promotes inclusion, safety, and acceptance for all, and students will know how to work with, collaborate, and understand people in a diverse world.
"You guys already said it's not CRT, but … it's a slippery slope, and it might just go into it," a speaker said during the meeting.
The mission of the curriculum is to facilitate measurable systemic change that increases learning outcomes for all students by engaging in ongoing reflection to ensure an inclusive environment where students, staff, and the community value diversity, according to the plan.
"While some may argue that such education should occur in the home and outside of school, and I don't necessarily disagree, the reality is that unfortunately, that does not always occur," a San Clemente High School teacher said during the meeting.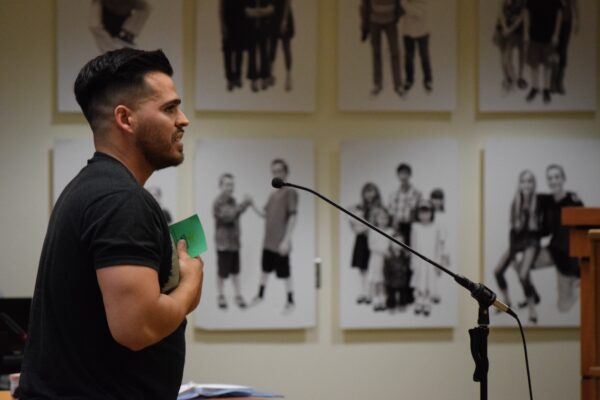 He said that rather than ignoring or denying student testimonies who face discrimination, educating all the students with cultural proficiency could prevent further discrimination in the future.
Students enrolled in a CUSD school will receive one lesson for one hour per year to "prepare students to meet the challenges of a rapidly changing world that is increasingly global and diverse."
"As we still see actions of hate on our campuses, which we are resolving much quicker in a supportive and inclusive manner," said a San Clemente High School student. "I want to celebrate our efforts and stress this plan is so important. As a community, we are not predominately white, and our students of color deserve this support and attention in an intersectional way."
Gregory Merwin, the district's chief academic officer, shared the plan's recent developments, specifically the online family resource center, including access to the cultural proficiency lessons and the California School Board Association's CRT frequently asked questions document.
"The lessons support this work through promoting equity, appreciating differences, addressing bullying, and resolving conflict," said Merwin during the meeting. "So clearly, cultural proficiency is not critical race theory, and we encourage the public to read it themselves in the family resource center."
The cultural proficiency plan aims to reduce suspensions for specifically identified groups by 25 percent. The groups included are foster youth, students with disabilities, homeless, black, Hispanic, or socioeconomically disadvantaged.
One public commenter at the meeting addressed the legal concern of the goal. She cited the Civil Rights Act of 1964, which prohibits discrimination based on race, color, or national origin, adding that California's 14th Amendment states that a person may not be denied equal protection of the laws.
"If they fall within a certain class or category account, you don't need to be an attorney to know that you guys are discriminating based on the class that people have, which is illegal," she said. "If a student commits an act which is wrong, their punishment should be colorblind, not based on the same category of where they fall."
Merwin responded to the legal concern by clarifying that the punishment is not separate for the different subgroups.
"What we're doing is we are monitoring the suspension rates of these subgroups; we are not treating them differently," he said. "The strategies and the action steps are for all students to support all students with behavior."
The next quarterly report from CUSD discussing the Cultural Proficiency Plan is scheduled for Feb. 16, including student data, academic goals, and outcomes.