LOS ANGELES—Crime has been going up in California, and some members of law enforcement and their support organizations are blaming a series of changes to California's criminal justice system in recent years.
Violent crime in California increased 10 percent and property crime increased 8.1 percent from 2014 to 2015, according to the California Office of the Attorney General. In Los Angeles, violent crime increased three years in a row, rising 69.5 percent since 2013, according to the Los Angeles Police Department (LAPD).
"Our city has experienced a steady crime increase in almost all categories," said LAPD Sergeant Jerretta Sandoz, vice president of the Los Angeles Police Protective League, in a news release.
Homicides increased three years in a row in Los Angeles County, from 171 in 2014 to 223 in 2016, an increase of 30 percent.
Sandoz attributed the increase in crime to the passing of state Assembly Bill 109 in 2011 and Proposition 47 in 2014.
In 2011, California received a Supreme Court mandate to reduce its overcrowded prison population. The state's prisons were housing nearly double the amount of prisoners they were designed to hold, and inmates with serious mental illness were not receiving basic care.
That year, the state passed AB 109, which mandated that certain prisoners who would have normally been sent to state prison should instead serve their sentences in a county jail.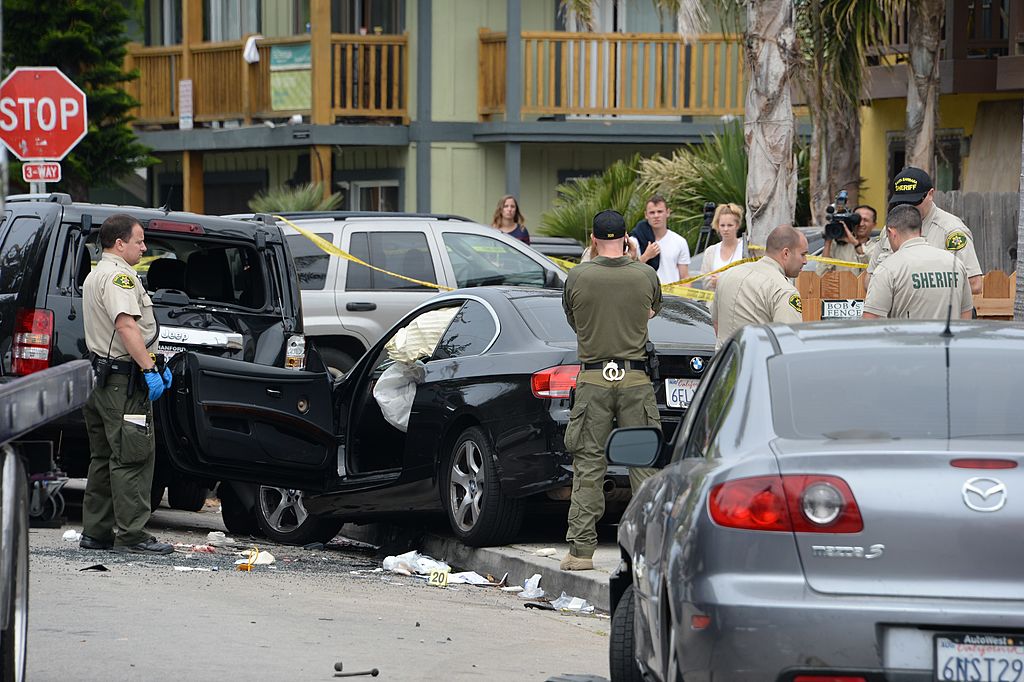 Prop 47 was then approved three years later by California voters. It reclassified certain felonies, such as drug possession and petty theft valued under $950, as misdemeanors.
At least 13,500 prisoners were released, while nearly 200,000 felony convictions were retroactively erased, according to an analysis by USA-TODAY Network-California journalists.
Michael Rushford, president of the nonprofit Criminal Justice Legal Foundation, said: "If you have a fire and you pour more gas on it, you get more fire. The gas in this case is the release of criminals into the communities and changes in laws that reduce the consequences for new crimes."
"Now we're leaving habitual felons in the counties, and they're evolving into violent criminals," he said.
Crackdown, Then Reform
Experts have been quick to point out that the violent crime rate is still far lower now than during the staggering heights of the 1980s and 1990s in California and across the country. The reaction to that spike in crime led to the reforms that Rushford and others say are leading to today's increase in crime.
Around the time of the peak in violent crime, the United States experienced the worst riot in its history, whose 25th anniversary was marked this year on April 29. After four LAPD officers were acquitted for the beating of black motorist Rodney King in 1992, an outbreak of violence and looting killed more than 50 people and resulted in $1 billion in damage in just a few days.
In 1994, President Bill Clinton signed a bill expanding federal funding for law enforcement officers and state prisons. That year, California also implemented the "three strikes" sentencing law, which mandated a state prison term of 25 years to life for a third felony conviction.
Then in the mid-1990s, crime rates began an unexpected and dramatic decline across the United States and many other countries around the world.
However, due to the increased crackdown on crime, the United States had amassed one of the largest prison populations on earth. With adequate funding still an issue, many prisons became filled to maximum capacity and beyond. Organizations such as the American Civil Liberties Union began pushing for a reduction of "overincarceration."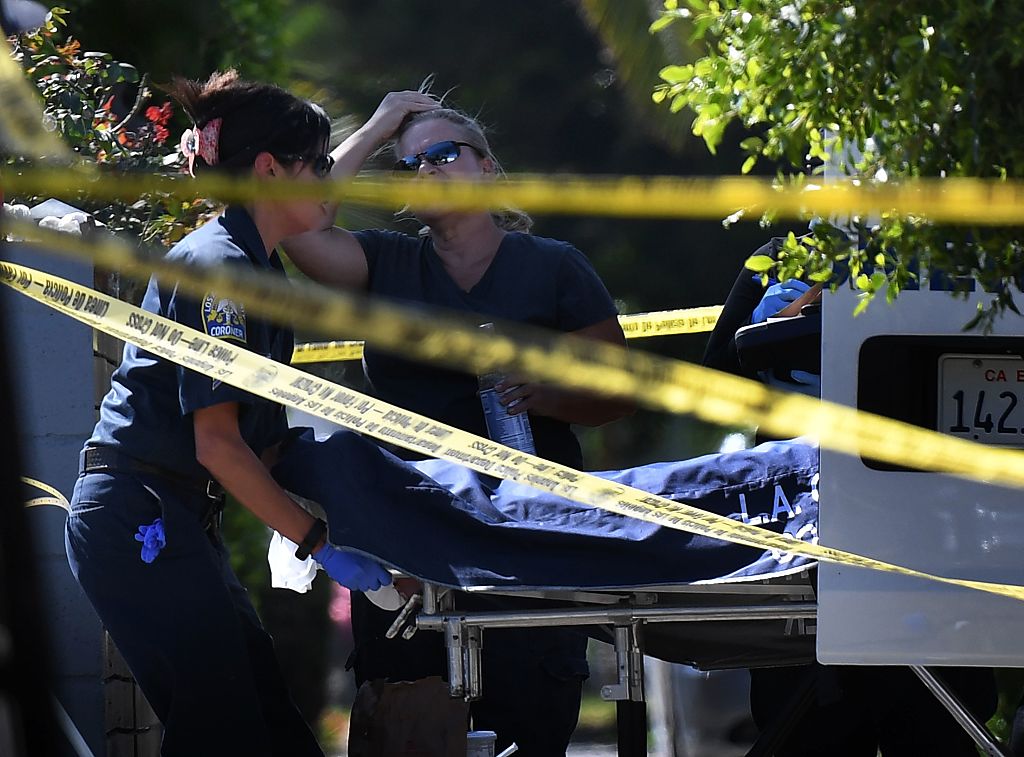 This sparked a new trend of criminal justice reform to implement cost savings by reducing incarceration and placing more emphasis on rehabilitation.
"Legislators are now getting elected based on the issue of criminal justice reform, and so it's an important issue. It's a big issue for this state," said California Assemblymember Ian Calderon.
But although fewer people are going to state prisons, Los Angeles County Sheriff Jim McDonnell, who oversees the largest jail system in the nation, said the burdens of overcrowding and caring for mentally ill inmates have shifted to the counties.
In county jails, inmates are now "doing only 30 percent of their time that they're sentenced to," McDonnell told county supervisors in November. Additionally, he said the number of mentally ill inmates had increased in his county's prisons by 20 percent from 2014 to 2016.
An Attempt at Balance
Members of law enforcement have praised a bill introduced by Calderon in March as a result of a tragedy that happened in his district.
Keith Boyer, 53, a 27-year veteran police officer of the city of Whittier, was allegedly shot and killed on Feb. 20 by gang member Michael Mejia, 26, of Los Angeles.
Whittier city council and police officials have publicly blamed California's new laws for releasing Mejia into the community.
"In the process of trying to learn and try to figure out what had happened, I decided to author a bill that I thought would have helped," said Calderon.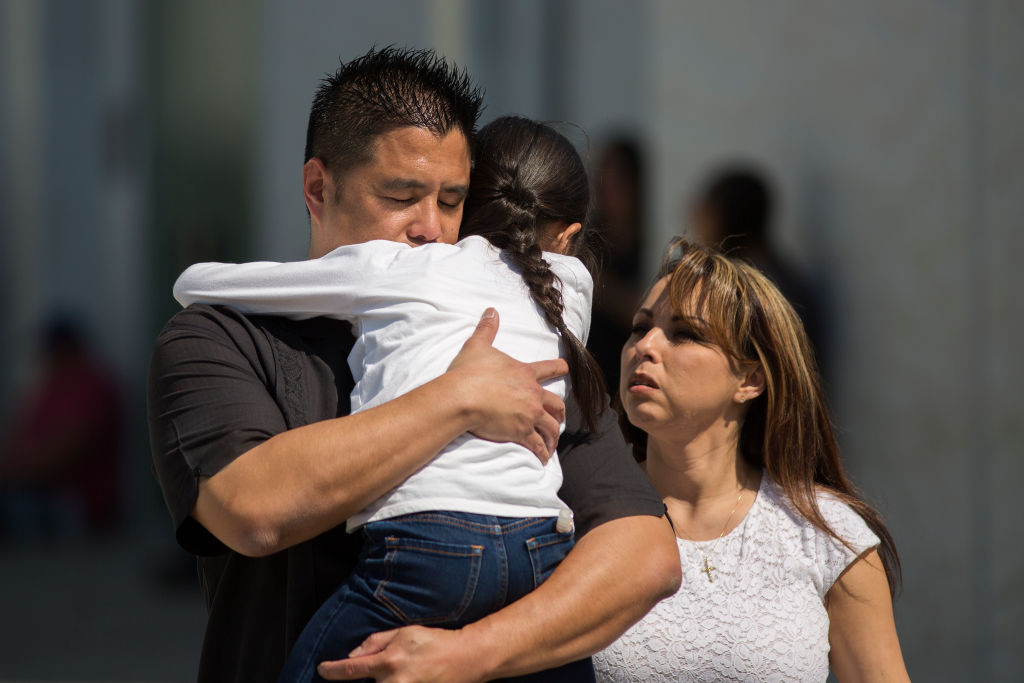 Calderon introduced Assembly Bill 1408 in February. It requires counties to conduct a probation revocation hearing after a person commits three probation violations. Mejia had violated probation a total of five times.
The bill also requires the state to consider inmates' entire criminal history, not just their most recent offenses, when considering whether to release them. When Mejia had been released from state prison for a grand theft auto conviction, he was placed under county supervision as a nonviolent offender, even though he had a previous conviction for a violent crime, said Calderon.
Calderon also wants the state to conduct an audit or a report that shows the actual effectiveness of California's rehabilitation programs, which he says has not been done.
"There needs to be more conversations. There needs to be more work, and I'm going to be looking towards law enforcement to be a big part of that conversation," said Calderon.