Credit Card Debt Rises in China Under Lax Rules
September 28, 2009 3:50 pm Last Updated: October 1, 2015 9:21 pm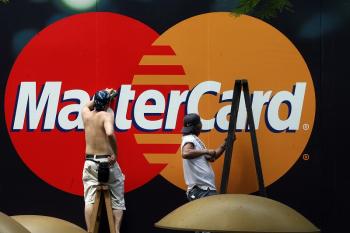 Six month old credit card debt more than doubled from last year, according to the People's Bank of China, and debt risks are growing.
The absence of credit card approval procedures has led small and medium-sized banks to set up booths in front of supermarkets, approving credit card applications after the applicant shows merely his ID and fills out a form. Credit histories are not checked.
Dr. Li Wenjuan of the Institute of Quantitative & Technical Economics at the Chinese Academy of Social Sciences, pointed out that the total outstanding credit card debt in China has reached 980.4 billion yuan ($114.1 billion) since the first credit cards issued in June, 1985.
The total credit card debts overdue for six months or more reached 5.7 billion yuan ($845.2 million), up 1.3 percent for the same period last year. This is an increase of 0.8 billion yuan ($117.1 million), up 16.2 percent over the first quarter of the year. Debts overdue six months or more accounted for 3.1 percent of the total outstanding credit card debt at the end of June, an increase of 0.1 percent from the first quarter or 0.7 of a percentage point more than the same period last year.
Extensions of credit card debt and outstanding loans have both continued to grow rapidly. The overdue credit card debts over the last six months have been increasing at a higher rate than outstanding loans.
According to a report by Wen Hui Bao in Hong Kong, by June 2009 a total of 1.98 billion credit cards had been issued, and China's banking systems processed 0.82 billion transactions while extending loans of 1.56 billion yuan ($0.229 billion), up 35 percent and 63.6 percent respectively from the same period last year.
Read the original Chinese article.