Award-winning Australian investigative reporter Sharri Markson says there are convincing pieces of evidence to show that the virus causing the COVID-19 pandemic originated from a Chinese lab with ties to the communist regime's military.
Markson's findings are published in her new book, "What Really Happened in Wuhan," and evidence suggests that Beijing knew about the virus months before the onset of the pandemic.
"I think the evidence quite clearly points to a leak at the Wuhan Institute of Virology, either in mid-September or at least that's when the Wuhan Institute of Virology became aware of it … and then after that, there was a deliberate decision by Chinese authorities to cover this up," she said in a recent interview with EpochTV's "American Thought Leaders."
The Chinese regime has vehemently denied that the CCP (Chinese Communist Party) virus, the pathogen that causes COVID-19, escaped from the Wuhan Institute of Virology (WIV), despite evidence pointing to it. The institute has been doing research on bat coronaviruses for more than a decade, and it's located a short drive from a local market in Wuhan, Hubei province, where the first cluster of infection cases emerged.
More importantly, a fact sheet released by the U.S. State Department in January stated that several researchers at the WIV fell ill with COVID-19-like symptoms in autumn 2019.
Markson said she presented more evidence implicating the WIV in her book, including how a database containing 22,000 viruses at the institute was "taken offline mysteriously" for the first time on Sept. 12, 2019—three months before China warned that the virus was contagious.
On the same day, the WIV issued a tender to upgrade its security, Markson said. During the ensuing weeks, the institute went on a spending spree, paying $500,000 to boost its security, including the purchase of new CCTV systems and the hiring of new guards.
Eventually, the purchases also included a new air ventilation system, a medical air incinerator, and a coronavirus testing PCR (polymerase chain reaction) machine, according to Markson.
It turned out that China was buying significantly more PCR equipment in Hubei province in 2019 compared to years earlier, according to a recent report by Australia-based cybersecurity company Internet 2.0. About 67.4 million yuan (about $10.5 million) was spent on PCR equipment in 2019, an increase of about 83 percent compared to the total in 2018.
"We assess with high confidence that the pandemic began much earlier than China informed the WHO [World Health Organization] about COVID-19," the report reads.
"And then there's the evidence that followed about Gen. Chen Wei," Markson said. "She was the leading army official who went in and took over the Wuhan Institute of Virology, the gag order, and the fact that [Chinese leader] Xi Jinping then issued a new bio-security law. So, there's a lot of other evidence that points to a laboratory leak as well."
The bio-security law was fast-tracked—the legislation was adopted in October 2020, eight months after it was proposed by Xi. The law went into effect in April.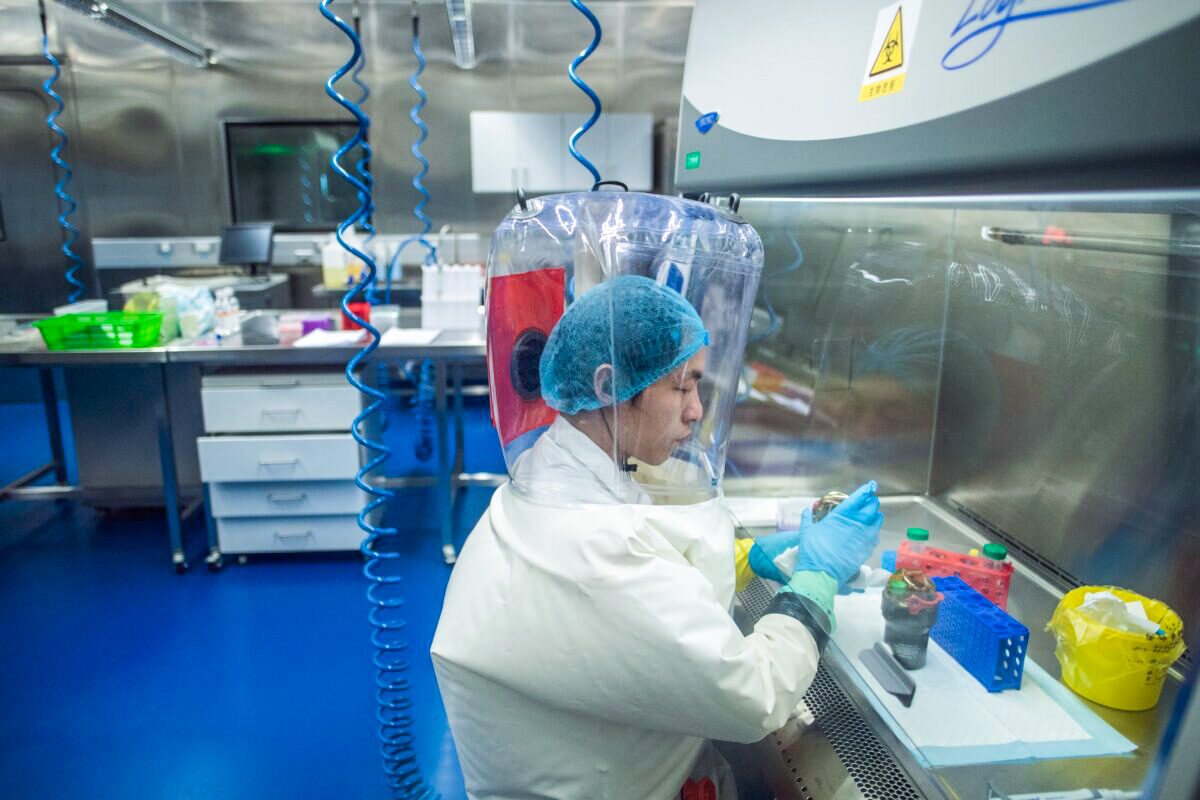 Narrative on Virus Origins
Markson said people were very much misled in 2020 about the origins of the virus. China's narrative—that the virus had a natural origin—took hold "at the expense of finding out the truth."
"We were given this false impression that there was a scientific consensus that this was a natural virus," she said. "We were told in that Lancet letter that it was a conspiracy to suggest this was a lab leak. As it turned out, many of the scientists behind that letter were incredibly conflicted."
On Feb. 19, 2020—less than a month after the United States reported its first local COVID-19 case in the state of Washington—27 scientists issued a joint statement published in the medical journal The Lancet.
"We stand together to strongly condemn conspiracy theories suggesting that COVID-19 does not have a natural origin," the letter reads.
However, it emerged that one of the 27 scientists had a conflict of interest. In June, The Lancet updated the letter, naming Peter Daszak for failing to disclose "competing interests," a requirement under the International Committee of Medical Journal Editors.
Daszak's organization, EcoHealth Alliance, a New York-based nonprofit research foundation, received millions of dollars in grants from the National Institute of Allergy and Infectious Diseases (NIAID), with some of that money being sent to the WIV.
Before The Lancet made the update, it came to light that EcoHealth had been working with Chinese scientists for more than 15 years, and the nonprofit received Chinese funding.
In contrast, scientific research that went against China's narrative on the virus's origins was being rejected, Markson said, pointing to how Australian immunologist Nikolai Petrovsky had trouble getting his work published.
"When he couldn't get his paper published, even preprint servers were knocking it back, Markson said. "Preprint servers are designed to get science out into the world while it's being peer-reviewed. Even they were knocking it back.
"For me at the time, when I was writing the book, there had been this unbelievable censorship of science."
Petrovsky, a professor at Australia's Flinders University, eventually published his work on the ArXiv preprint server. The research has since been peer-reviewed and published in the Nature journal Scientific Reports. Using computer modeling, his research found that the spike protein in the CCP virus can bind more tightly to a protein called ACE2 on human cells than on the same protein on other tested species, including bats and pangolins.
"This argues against the virus being transmitted directly from bats to humans. Hence, if the virus has a natural source, it could only have come to humans via an intermediary species which has yet to be found," Petrovsky said in a statement.
Moving forward, Markson suggested that there should be a credible body other than the World Health Organization to probe the origins of the virus. She recommended either a presidential commission or a bipartisan congressional inquiry.
"There are very clear avenues to pursue here, even if China refuses to cooperate, and there's no sign that the Communist Party regime is going to suddenly become transparent," she said.