Kylie Rae Harris, the Texas country singer who was killed in a car crash in New Mexico, caused the "senseless" crash, the local sheriff said.
The three-vehicle wreck north of Taos took place on Sept. 4, leaving Harris, 30, and San Cristobal resident Maria Elena Cruz, 16, dead.
"At this time I will say with most certainty that Miss Cruz was an innocent victim of this senseless crash caused by Ms. Harris," Taos County Sheriff Jerry Hogrefe told Taos News.
Investigators with the county sheriff's office said a probe indicated Harris was speeding when the crash happened and that she may have been under the influence of alcohol. Court records obtained by the outlet showed the country singer was convicted of driving while intoxicated in Collin County, Texas in 2017.
She was ordered by a court to put a device in her car that prevented her from driving it unless she blew into it and it didn't register alcohol on her breath.
Harris, driving a 2017 Chevrolet Equinox, clipped the back of a Chevrolet Avalanche. The impact caused the Equinox to enter the opposite lane, hitting a 2008 Keep driven by Cruz head-on.
Both were pronounced dead at the scene. The driver of the Avalanche emerged unscathed.
Hogrefe posted a link to the Taos News story on the official Facebook page for the sheriff's office, adding, "TCSO would like to thank Taos News for [its] honor and tribute to the Cruz family."
"Make no mistake both lives lost are tragic, I stand behind my statements and the integrity of our investigation," he added.
Harris was in New Mexico for a music festival, the Big Barn Dance. Sarah Hearne Naftis, co-organizer, said she and her father were "absolutely devastated" by what happened, adding: "This was the first year she was going to play her own set. She was a huge part of the Big Barn Dance family."
According to its website, the 15th annual dance was slated to take place in Taos from Sept. 7 to Sept. 9.
— Big Barn Dance (@BigBarnDance) September 6, 2019
In a statement posted on its social media pages, the dance said it was "devastated and saddened by the loss of two beautiful souls that were taken from this world on Wednesday night."
"Our heartfelt condolences go out to their families. This tragedy is felt by the whole Taos community and the whole Barn Dance community. God bless and please keep Maria Cruz's and Kylie Rae Harris's families in your prayers."
A woman who identified herself as Cruz's best friend started a GoFundMe to raise money for her family, calling the teen "the most sweetest, loving, incredible human ever."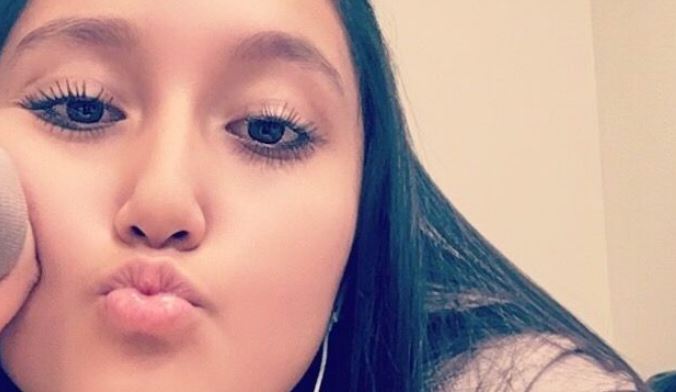 "I am her best friend and started this page to help with any expense the family may need to cover. Maria was an innocent girl and was gone too soon. A drunk driver took her life and took a piece of all of us. All the money will be going to her family, please anything helps. I'm doing this for you Maria, like we promised I'll love you forever and always," Jaylene Romero wrote.
The fundraiser was at over $19,000 of its $20,000 goal as of Sept. 7.
Romero added on Friday: "I would just like to thank all of you so much for all this love and support. We all know that money wont bring Maria back but it does help with all the pain her parents and loved ones must be feeling, just like any of us would. I am truly grateful for each and everyone of you. I am 100 percent sure Maria knows she is this loved. I am also in contact with Maria's mom and she is thankful for everyone who is donating and donated."