Governments around the world should prepare for controlling domestic coronavirus outbreaks, a World Health Organization (WHO) official said.
"Countries need to get ready for possible importation in order to identify cases as early as possible and in order to be ready for a domestic outbreak control, if that happens," WHO official Gauden Galea told The Associated Press in Bejing on Saturday.
WHO earlier in the week declared a global health emergency, which "flipped the switch" from a cautious attitude earlier to recommending governments prepare for the possibility the virus might spread, Galea said.
WHO Director-General Dr. Tedros Ghebreyesus said in announcing the outbreak that the organization's "greatest concern is the potential for the virus to spread to countries with weaker health systems, and which are ill-prepared to deal with it."

China has reported thousands of cases—health experts believe the Chinese Communist Party is consistently underreporting the number of cases—and hundreds of deaths. The virus has spread from Wuhan to roughly two dozen countries, with no deaths reported so far outside of China.
Cases have been confirmed in five continents, with a slew of suspected cases in Africa but none confirmed. Spain, Russia, Italy, the United Kingdom, and Sweden announced the first confirmed cases in the countries in the past few days.
Governments are ramping up efforts to stop the spread of the disease, restricting or banning travel to and from mainland China, evacuating citizens from Wuhan or Hubei province, and isolating people who have traveled recently to China.
The United States on Friday announced a public health emergency. Officials said they were motivated by the number of unknowns with the new coronavirus—which started last month, has no vaccine, and has an unconfirmed origin—and the rapidly rising number of cases.
Anthony Fauci, director of the National Institute of Allergy and Infectious Diseases, also noted that officials now know that an infected person could transmit the disease to another person even if they did not exhibit any symptoms. He cited a recent case in Germany; other countries have also reported asymptomatic transmission.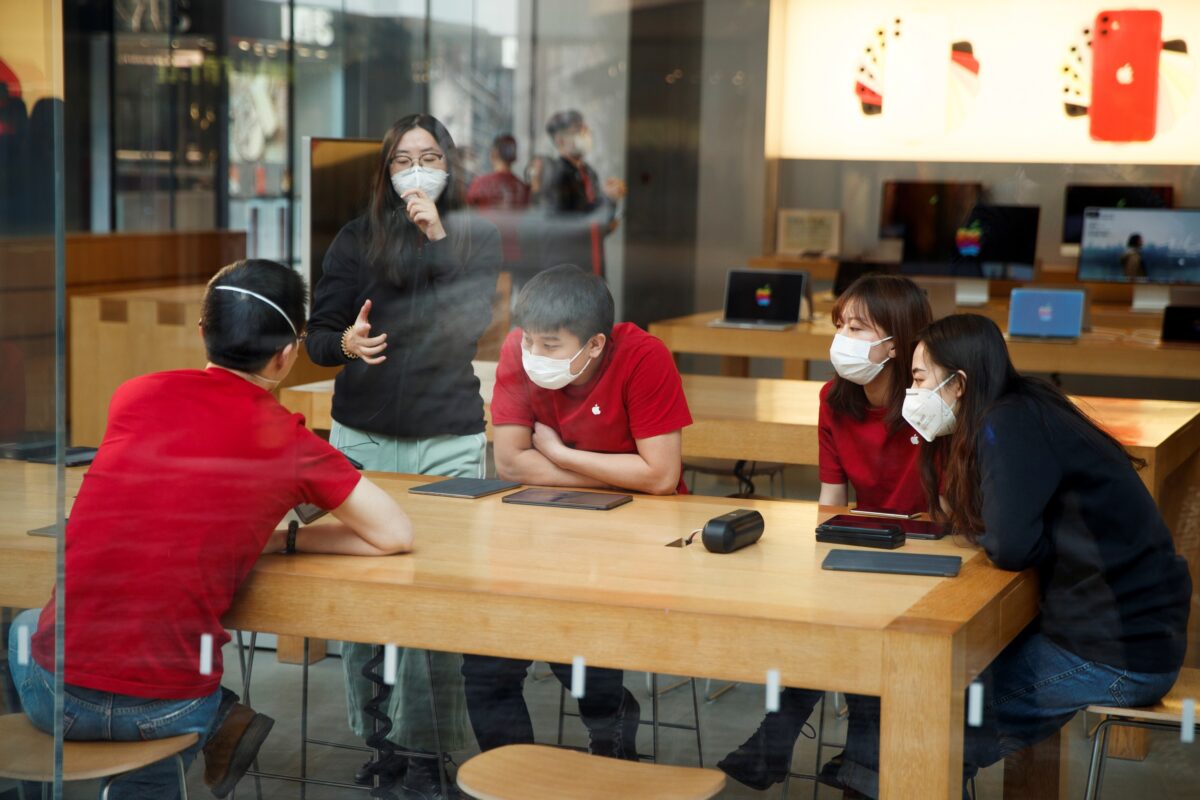 The United States also announced a ban on foreign nationals who have been in mainland China in the past 14 days and a mandatory quarantine of any U.S. citizens who traveled to Hubei province in the past 14 days.
Outside of government action, airlines around the world have stopped or announced plans to stop operating flights into and out of mainland China and companies operating in the country announced widespread closures.
The three biggest carriers in the United States—United, American, and Delta Airlines—made announcements on Friday. Air New Zealand and Qantas Airlines also announced plans to stop flying between China and their home countries, joining, among others, British Airways, Japan Airways, Virgin Atlantic, Air Canada, and Lion Air.
Deere & Co closed all facilities in China, as did Apple, joining dozens of other companies either shutting down operations or restricting travel to the country.
"Our thoughts are with the people most immediately affected by the coronavirus and with those working around the clock to study and contain it," Apple, based in Cupertino, Calif., said in a statement. "Out of an abundance of caution and based on the latest advice from leading health experts, we're closing all our corporate offices, stores and contact centers in mainland China through Feb. 9."
Cathy He contributed to this report.