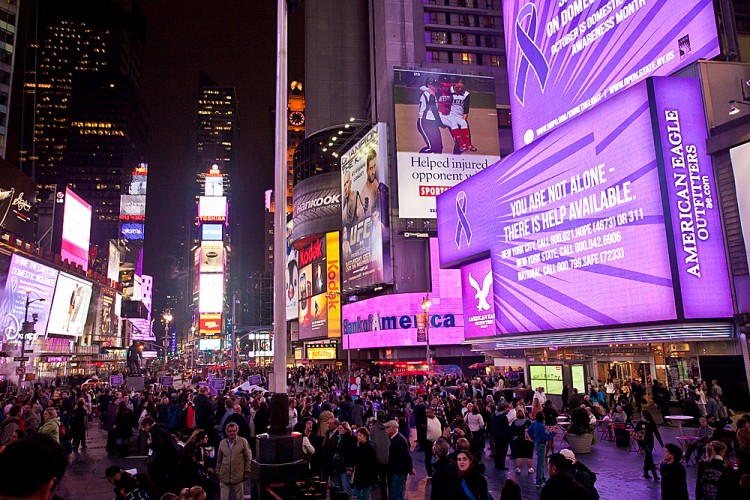 NEW YORK—As Republicans in Congress oppose the Violence of Against Women Act (VAWA) reauthorization, City Council calls on Congress to push it through.
VAWA would earmark about $330 million for various programs to combat violence against women.
"Though the incidence of domestic violence assaults and murders has steadily decreased, there is an increase in demand for services due to improved criminal justice response, heightened public awareness, and an increase in victims' willingness to come forward," states a Senate committee report.
The report shows that one in four American women will experience violence in their lifetimes, and domestic violence impacts 15.5 million children annually.
City Council signed a resolution on Monday calling on the Senate to reauthorize the act, which passed through the Senate Judiciary Committee on Feb. 2 and awaits full Senate approval. VAWA has bipartisan sponsorship, but eight Republicans on the committee voted against it.
Republicans hesitate to reauthorize the act because it includes amendments to allow victims of violence to apply for legal immigration status independent of their spouses, and to protect homosexual and transgender applicants from being refused aid. VAWA was first enacted in 1994, reauthorized in 2000 and 2005 and expired in 2011.
VAWA Spending
Leigh Goodmark, associate professor of law and director of clinical education at the School of Law at the University of Baltimore, criticized the amount the act allocates to the criminal justice system.
"There is scant social science evidence that the influx of money into the criminal justice system has resulted in decreased rates of domestic violence; in fact, the greatest beneficiaries of VAWA funding may be abusive men, who are less likely to be killed by partners who now have other options for addressing the abuse," writes Goodmark on a blog titled Feminist Law Professors.
If the act is passed, notes Goodmark, $292 million will funnel through the criminal justice system, and only $40 million will go toward housing for abused women and their children.
Goodmark, a Yale University and Stanford Law School graduate, wrote a book titled, "A Troubled Marriage: Domestic Violence and the Legal System," published in December 2011.
She suggests using the money to prevent unemployment and poverty among women, which correlate to abuse. She does, however, maintain that VAWA is crucial to ending violence against women.
In New York, more than 100 programs are coordinated by the New York State Coalition Against Domestic Violence, funded by VAWA. The law also pervades local legislation. For example, VAWA protects New York City Housing Authority (NYCHA) residents from being evicted or denied housing assistance based on acts of violence committed against them.
A Broader Scope
On an international level, women's advocacy groups such as Women Thrive Worldwide, urge Congress to pass the International Violence Against Women Act (IVAWA).
The 110th and 111th Congresses introduced, but failed to pass, the act before their terms were up. A report issued by the Congressional Research Service for the 112th Congress in July 2011 addresses the problems in passing such legislation.
The nation does not have a comprehensive plan for combating violence against women abroad, though measures are built into some foreign policy initiatives. This means there is little coordination between agencies and the information has not been compiled to paint the bigger picture. The report makes an initial attempt to bring some of it together.
Varying opinions on the most effective course for combating violence against women poses a problem in legislating action, states the report. Funding is also difficult to secure without proof of success and program evaluations are rare due to the brevity and already limited funding of the programs.
Women Thrive Worldwide urges Congress to "incorporate solutions into all U.S. foreign assistance programs—such as promoting women's economic opportunity, addressing violence against girls in school, reforming the judicial response to violence against women, preventing transmission and deaths from HIV/AIDS, and working to change public attitudes."