The World Health Organization's (WHO) head warned researchers that the new coronavirus poses "a very grave threat" to the world at the start of a conference meant to find solutions to the outbreak and answer questions about its origin, severity, and transmission.
While 99 percent of the cases globally are in China, there is a chance to fight the virus without it going to other parts of the world. But the outbreak does hold "a very grave threat for the rest of the world unless we use the window of opportunity that we have now," Dr. Tedros Adhanom Ghebreyesus, the head of WHO, said in the forum's opening address.
"This is not a meeting about politics or money. This is a meeting about science. We need your collective knowledge, insight, and experience to answer the questions we don't have answers to, and to identify the questions we may not even realize we need to ask," he told the attendees.
Scientists are attempting to figure out the origins of the virus, the dynamics of its transmission, the period of infection, the best way to manage severe cases, and which samples to analyze, Tedros said.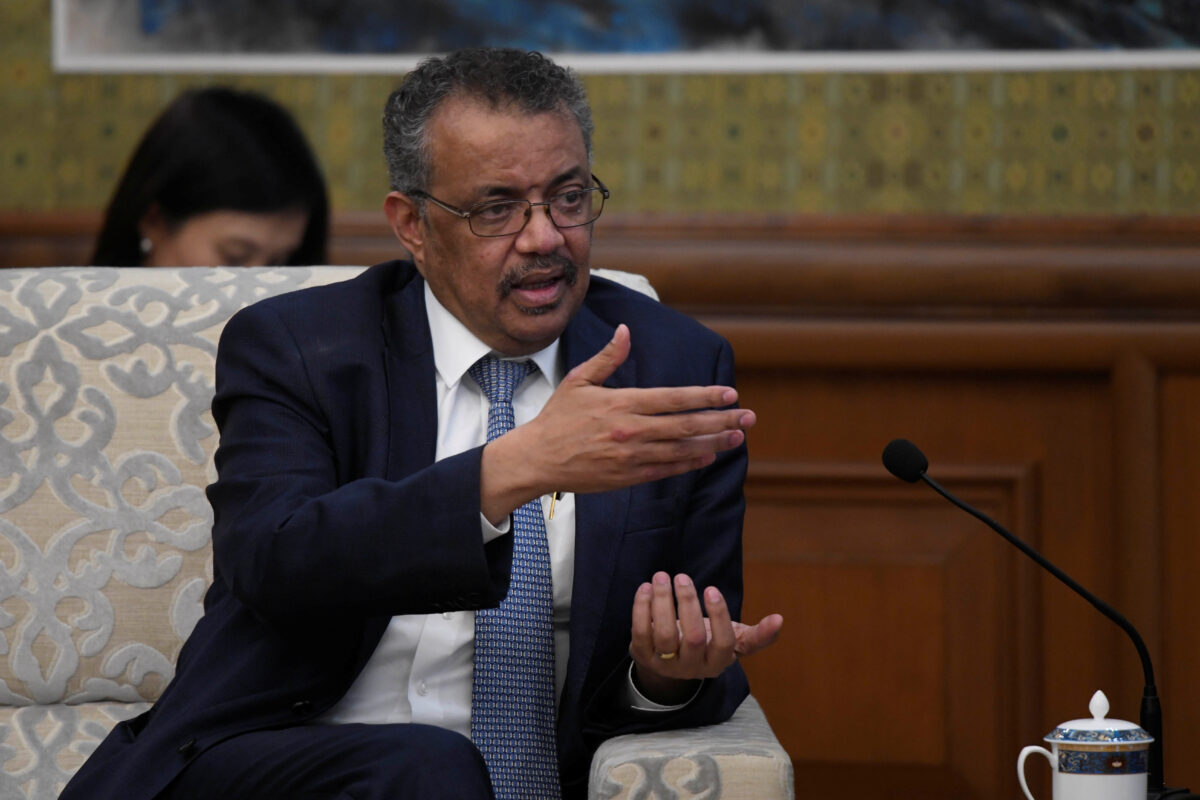 Researchers across the world are also racing to develop vaccines and other therapies. The virus has no known cure and no vaccine.
The forum brought together scientists, public health agencies, ministries of health, and research funders. Participants planned to discuss several areas of research, including identifying the source of the virus as well as sharing of biological samples and genetic sequences.
WHO's advance team landed in China this week to help authorities there study and react to the outbreak, which started in Wuhan in December 2019. The rest of the team's arrival hasn't been scheduled as of yet.
China has for weeks refused to allow international experts on the ground to assist in efforts against the virus.

Dr. Sylvie Briand, WHO's infections hazard director, told reporters on Monday that 80 percent of cases show mild symptoms, 15 percent show severe symptoms and need hospitalization, and 3 to 5 percent of patients require intensive care in the hospital.
Dr. Michael Ryan, head of WHO's emergency program, added at the press conference at the organization's headquarters in Geneva that 90 to 100 percent of the patients in hospitals require supplemental oxygen; 20 to 25 percent of those require intensive care, and 5 to 10 percent may require some form of mechanical ventilation.
He said that the health system in China is capable and is delivering high levels of care but warned of the spread of the virus to other countries.
"Imagine this disease establishing itself in a weaker health system," he said. "This disease may appear relatively mild in the context of a sophisticated health system. That may not be the case if this disease reaches a health system that is not as capable as that of China."