Roughly two dozen countries around the world have taken precautionary measures to stem the spread of the new coronavirus as the death toll continues to rise. Accounts emerging from China suggest that many more people in the country are dying of the disease than officially reported. Scientists continue to probe the origin of the virus.
This page has updates from Feb. 8. For updates from Feb. 9, click here.
NYC Clears 4 Suspected Cases
New York City's Department of Health and Mental Hygiene has cleared another four suspected case of coronavirus on Feb. 7, leaving only one patient who is under investigation for possible infection by the virus.
The fourth person under investigation for novel #coronavirus in NYC is NEGATIVE. We are still waiting for results for the fifth person under investigation from @CDCgov. Updates: https://t.co/AKpJIDztv1 pic.twitter.com/xyzybw2XYC

— nycHealthy (@nycHealthy) February 7, 2020
France Closes Schools After Outbreak
French authorities said they're closing two schools near a ski resort where five British nationals tested positive for the new coronavirus, including a child.
Eleven Britons, including the five who tested positive for the virus, are being examined in local hospitals.
The group of 11 includes a 9-year-old child who recently spent time in a school in Contamines—a mountain village of which he was also a resident—as well as in another establishment where he attended French lessons, regional health official Jean-Yves Grall told a televised news conference.
There were three children in all among the group of 11, and one has contracted the virus, Grall said. It was not immediately clear whether the 9-year-old in question had tested positive.
"The first measure is to make sure the two schools are closed next week, in order to allow more ample investigations and to have time to analyze the situation," Grall said. Authorities would be tracing who was in contact with confirmed cases.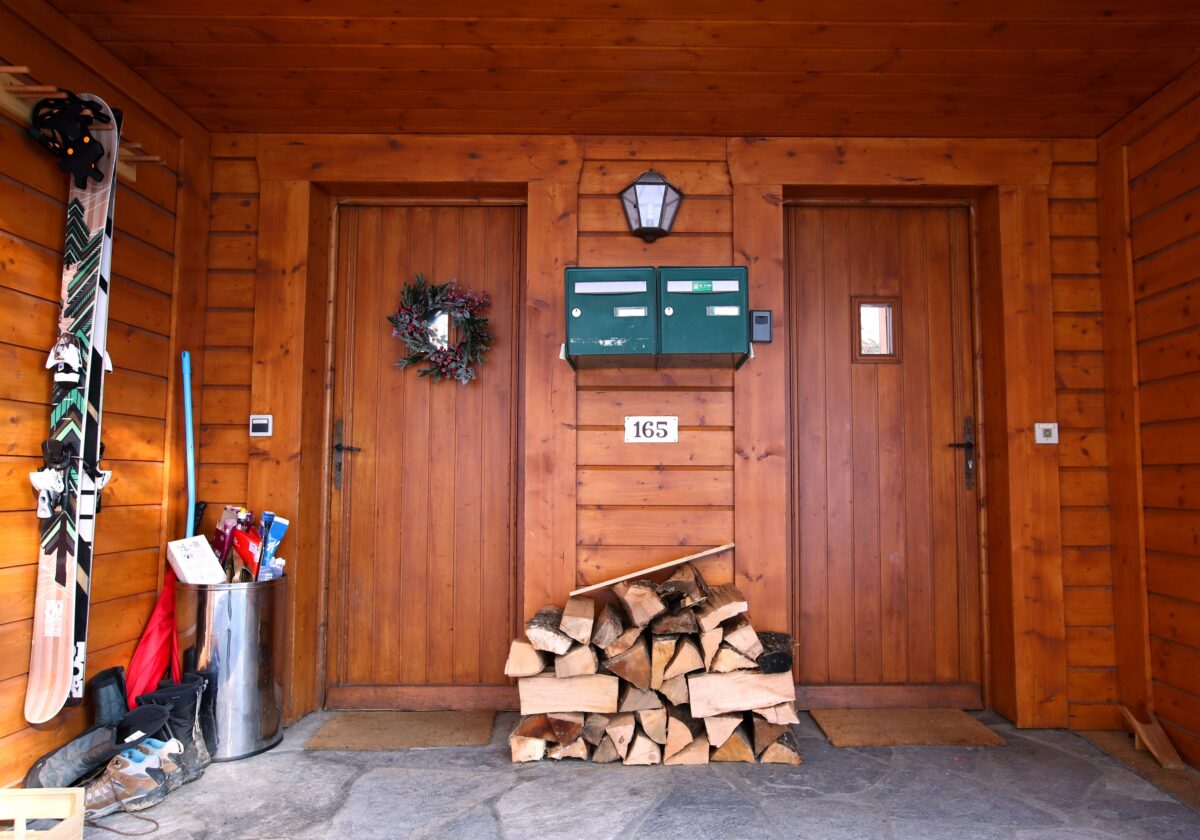 5 British Nationals Contract Coronavirus in France
Five British nationals including one child tested positive for the new coronavirus after staying at a ski chalet in France, health officials said on Saturday.
The five people were staying in the same accommodation as a British man who was in Singapore from Jan. 20 to Jan. 23. That man became infected with the coronavirus.
After arriving in France on Jan. 24, the man stayed in the chalet in Contamines-Montjoie in eastern France, according to Agnes Buzyn, France's health minister.
The total number of people infected with the virus in France has now reached 11. There are three confirmed cases in the United Kingdom.
US Citizen Diagnosed with Coronavirus Dies in Wuhan
A U.S. citizen died from the coronavirus in Wuhan, the U.S. Embassy in Beijing said on Saturday.
"We can confirm that a 60-year-old U.S. citizen diagnosed with coronavirus died at a hospital in Wuhan, China, on Feb. 6," an embassy spokesman told AFP.
The embassy spokesman told Reuters that the American victim died at Jinyintan Hospital.
"We offer our sincerest condolences to the family on their loss," the spokesman said. "Out of the respect for the family's privacy, we have no further comment."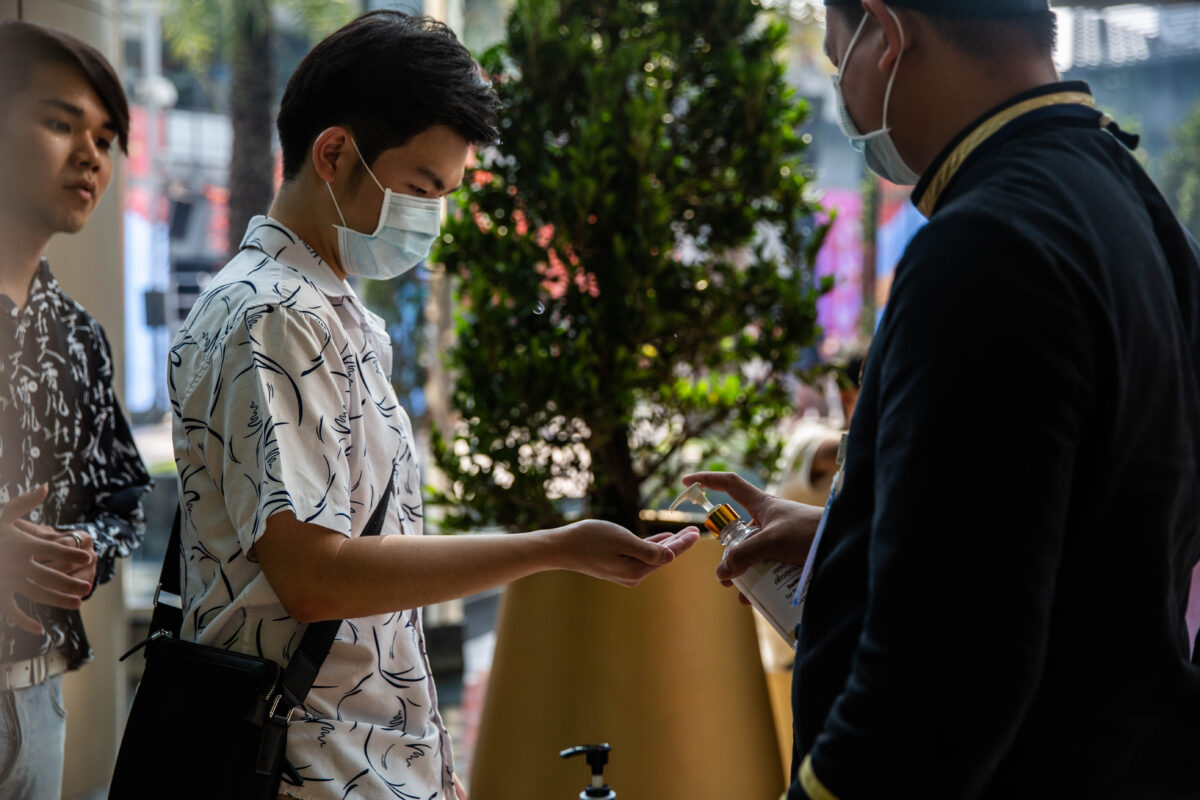 China Refuses to Release Data on Animal Sample Tests
It has been two months since the outbreak of the coronavirus in Wuhan and its spread has shown no signs of slowing down in China. More than 35 Chinese cities have been put on lockdown by Chinese authorities in an attempt to isolate confirmed and suspected cases. The lives of millions of people are in danger as the virus shows signs of spreading further in China as well as internationally.
There are significant gaps in the official investigations into the origins of the Novel Coronavirus. In order to contain the virus, one first needs to understand how a virus that allegedly originated in animals found its way to humans. For this to happen, the Chinese authorities need to release their animal testing data and samples.
Testing results from animal samples collected at epicenters would give important insights into what animals might serve as intermediate hosts for the new coronavirus.
Thailand, UAE Confirm New Cases
Thailand's public health ministry reported seven new cases of the coronavirus on Saturday, including three Thais and four Chinese. The new cases brought the total reported in the country to 32, among the world's highest number of infections outside of China.
"The seven new cases are all in hospital," said Suwannachai Wattanayingcharoenchai, director-general of the Disease Control Department.
One of the Thai cases was part of the group of 138 evacuated from China's coronavirus epicenter of Wuhan on Tuesday, Suwannachai told reporters. The other two Thais had exposure to tourists, he said.
Among the four Chinese, three are members of the families of previously reported cases, while the other is a tourist from a "risky area" in China, said Suwannachai.
Among the 32 cases Thailand has reported so far, 23 are Chinese while nine are Thais.
The United Arab Emirates Ministry of Health and Prevention, meanwhile, announced two new cases of coronavirus. The latest cases bring the country's total to seven.
The two new cases involve Chinese and Filipino nationals who are under observation.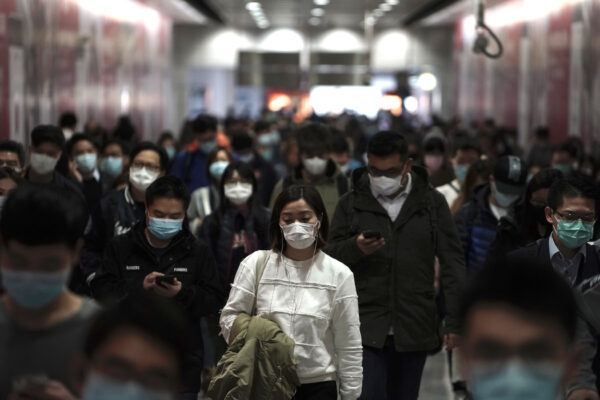 Hong Kong to Penalize Those Who Breach Quarantine
The Hong Kong government announced late Friday that anyone who breaches the country's quarantine efforts amid the coronavirus outbreak will face six months in prison or a HK$25,000 ($3,200) fine, Radio Television Hong Kong reported.
According to the public broadcasting service, Hong Kong's Chief Secretary Matthew Cheung announced the penalties just hours before the quarantine was to be enacted.
The quarantine measures require Hong Kong residents coming from mainland China to self-isolate for 14 days at home and not receive visitors. Non-residents coming from mainland China are likewise required to self-isolate at their intended accommodation. Those who have no intended lodging will be sent to camps, while those who don't carry a valid visa will be barred from entering Hong Kong.
The Philippines Sends Supplies to Filipinos in Wuhan
The Philippines' Department of Foreign Affairs confirmed on Saturday that it has sent supplies to Filipinos in Wuhan, according to Filipino media company ABS-CBN.
A DFA-backed team on Thursday visited neighborhoods in Wuhan where Filipinos were residing to provide them with groceries and other basic items, the news agency reported.
The department said that the move comes ahead of plans to evacuate the trapped Filipinos; 56 have signaled their intent to return to the Philippines. A chartered flight is intended for the group, to be flown to Clark International Airport in the province of Pampanga. The group will then be quarantined for 14 days in Athlete's Village in New Clark City in Tarlac.
The Phillippine government on Feb. 2 banned all foreign travelers from mainland China, Macau, and Hong Kong from entering the country. That same day, the country reported its first death, which was also the first death outside China from the virus.
Japanese Man Dies at Hospital in Wuhan
A Japanese man in his 60s has died in Wuhan, Japanese news agency Jiji Press reported, citing the Japanese Foreign Ministry. He was hospitalized for severe pneumonia and the ministry said it was told by the Chinese side that he died of "viral pneumonia."
Although the man was suspected of being infected with the new coronavirus, results were not yet available from diagnostic tests, the news agency reported.
If results confirm coronavirus, he would be the first Japanese death in the outbreak.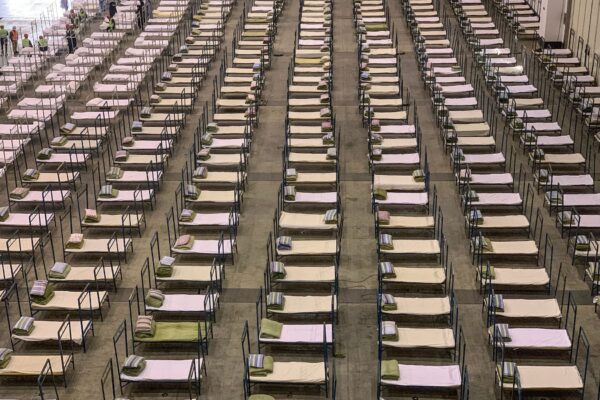 Scenes from Wuhan's Makeshift Hospitals: Like a 'Death Camp'
"There is no medicine, no medical staff, no hot water, very limited food, no heating, unstable electricity … Please help us!" said one patient who was being confined at a makeshift hospital in Wuhan, where the coronavirus first broke out. In a Feb. 6 video posted to social media, the patient can be heard saying, "This in fact is a death camp!"
Since Feb. 5, the Wuhan government began sending coronavirus patients with mild or moderate symptoms to these makeshift hospitals—called "fangcang" facilities in Chinese—which have been set up in over a dozen stadiums, school gyms, and exhibition centers across the city.
Since the policy was put in place, more and more patients published videos capturing the scenes at these facilities, where there is a lack of treatment and unsanitary conditions.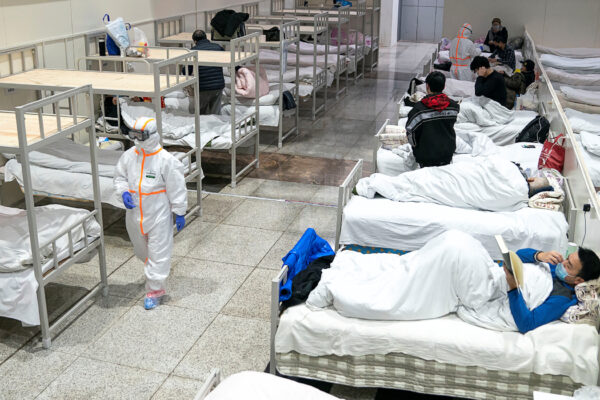 Japan Confirms 3 More Cases on Ship, Bringing Total to 64
Another three people on a cruise liner off Japan have tested positive for coronavirus, bringing the total number of confirmed cases from the ship to 64, Japan's health ministry said on Saturday.
The three cases are two Americans and one Chinese, Kyodo News reported, citing the country's Ministry of Health, Labor, and Welfare.
Japan's health minister on Friday said 41 people aboard the Diamond Princess had tested positive for coronavirus in addition to 20 previously identified cases, with those infected being moved to hospitals on land.
The liner was placed on a two-week quarantine upon arriving at Yokohama on Feb. 3.
Japan's health ministry said on Saturday that some 279 of the 3,700 people on board the ship when it arrived had been tested for the virus.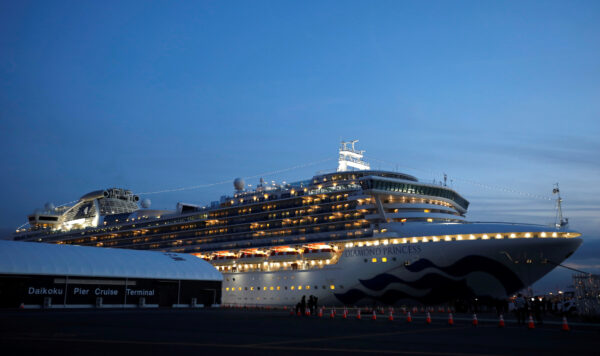 Censorship Increases as Chinese Mourn Whistleblower's Death
Chinese netizens are mourning the death of Li Wenliang, the whistleblower doctor who first publicized information about the coronavirus outbreak in December 2019.
Early morning on Feb. 7, Li passed away after contracting the virus from a patient he had treated. Soon after, there was an outpouring of grief and anger on social media. Chinese censors quickly began deleting such messages.
Li and several doctors in Wuhan, the epicenter of the Novel Coronavirus outbreak, had alerted the public about the illness before authorities confirmed it. But he was visited by local police and reprimanded for "rumor-mongering."
After public outcry, Chinese authorities touted Li as a hero who warned people about the virus.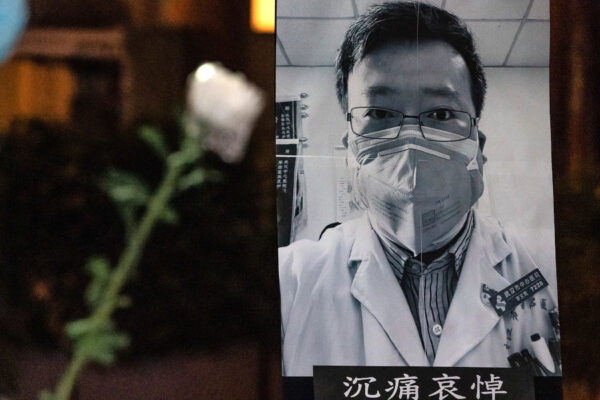 Chinese Raise Questions About Wuhan Bioresearch Lab
When virologists and medical experts around the globe discussed the suspicious nature of the Novel Coronavirus and pointed to Wuhan's P4 lab as a likely source, netizens inside China were watching.
A Chinese scholar recently challenged Wuhan's P4 lab to explain how the proteins of the Novel Coronavirus seem to have been precisely engineered to enable the virus to bind onto human cells. He also disclosed unethical and unprofessional practices he previously observed in China's bioresearch labs.
According to Wuhan-based Yangtze Daily, Shi Zhengli, Deputy Director of Wuhan's P4 Lab, publicized a statement on Feb. 2 saying: "I pledge with my life that the 2019 Novel Coronavirus has nothing to do with our lab. This virus is a punishment imposed on mankind from nature, to condemn mankind's uncivilized way of living. Those of you who believe rumors or so-called scientific analysis by unqualified researchers, I advise you to shut your damn mouths!"
White House Asks Scientists to Probe Origins of Virus
The White House has asked scientists to rapidly assess the origins of the new coronavirus.
Dr. Kelvin Droegemeier, director of the White House Office of Science and Technology Policy, conveyed the request to Dr. Marcia McNutt, president of the National Academy of Sciences, in a letter this week.
The National Academies of Sciences, Engineering, and Medicine should "rapidly examine information and identify data requirements that would help determine the origins of 2019-nCoV," Droegemeier wrote, using another name for the virus, which is also known as the Wuhan coronavirus.
For updates from Feb. 7, click here.
Zachary Stieber, Mimi Nguyen Ly, Olivia Li, Nicole Hao, Xiang Zhang, and Reuters contributed to this report.