Roughly two dozen countries around the world have taken precautionary measures to stem the spread of the new coronavirus as the death toll continues to rise. Accounts emerging from China suggest that many more people in the country are dying of the disease than officially reported. Scientists continue to probe the origin of the virus.
This page has updates from Feb. 9. For updates from Feb. 10, click here.
9 Family Members in Hong Kong Infected
Nine members of a Hong Kong family have been infected with the novel coronavirus after sharing a hotpot meal at a restaurant last month, officials confirmed.
Hong Kong health officials said Sunday that they ate the meal in late January. A 24-year-old man and his 91-year-old grandmother were confirmed to have the virus first, followed by the man's parents, cousins, and aunts, according to the New York Times and the South China Morning Post.
The family was part of a gathering of 19 people who had the hot pot, which is a Chinese cooking method in which people add meat, vegetables, and other ingredients to a simmering pot of broth. They had gathered at the Lento Party Room in Kwun Tong on Jan. 19, said Chuang Shuk-Kwan, a Hong Kong health official, in a press conference.
Most of the people who ate the meal showed no symptoms or minor ones, Chuang said.
"We're facing major difficulties in isolating the suspected cases and tracing those who had close contact with the confirmed patients," Chuang said in the Morning Post's report. Two relatives from mainland China attended the dinner before leaving Hong Kong last month. They are both seeking medical attention.
Japan: 70 Coronavirus Cases on Cruise Ship
Japan's health ministry confirmed 70 coronavirus cases on Diamond Princess ship, which is being held in medical isolation off the coast of Yokohama.
That includes one American woman in her 70s, who also lives in Hong Kong, who tested positive for the virus, reported NHK and Kyodo.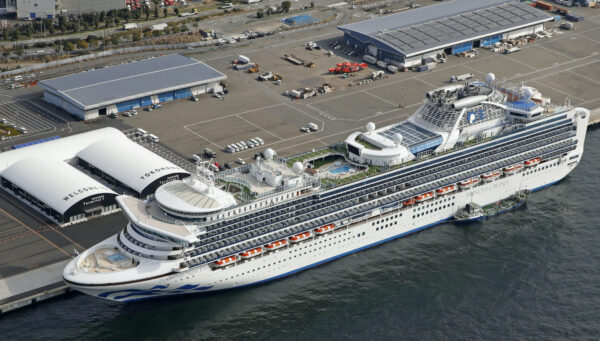 The five other cases involved crew members, which include a Ukrainian man in his 20s, three Filipino men in their 40s, and a Filipino woman in her 20s, according to NHK.
Reports have said that with the latest update, more than a dozen Americans who traveled on the cruise have been infected with the virus.
The six people were taken to the hospital, the ministry told the broadcaster, but they added that none are seriously ill. More than 3,700 people are on board the ship, which is operated by Carnival-owned Princess Cruises.
Schools in Hubei Province Will Not Reopen Until March
Chinese state-run media People's Net reported on Sunday that all schools in Hubei Province, where large numbers have been infected, will be closed until at least March 1, citing the local education bureau.
According to Taiwan's government-run broadcaster Radio Taiwan International, at least 20 provinces and cities in China—including Shanghai, Chongqing, Shandong, Anhui, and Zhejiang—have postponed school openings until the end of February or early March.
Passengers and Crews on the World Dream Cruise Ship in Hong Kong Free to Go
Hong Kong's Department of Health has lifted a quarantine on the World Dream cruise ship on Sunday, after all 1,814 crew members abroad tested negative for the coronavirus.
Eight mainland Chinese passengers were infected during the cruise's previous voyage. Hong Kong authorities thus ordered the crew members to be tested for the virus.
The ship arrived in Hong Kong on Feb. 5 and was subsequently placed in quarantine.
There were 1,800 passengers abroad the ship.
Spain Reports One New Case
Spain's National Centre for Microbiology announced on Sunday that a British national has tested positive for the virus, according to Reuters.
The Briton, his wife, and two daughters were taken into observation by authorities in the Spanish island of Mallorca after they came into contact with a French national infected with the virus. The other three family members have tested negative.
Currently, Spain has two confirmed cases of the coronavirus.
Miami Chinese New Year Festival Canceled
A Chinese New Year Festival in Miami was canceled over coronavirus fears, said organizers.
"Due to the worldwide concerns regarding 2019 Novel Coronavirus (2019-nCoV) and our concern for the welfare and benefit of all our visitors, vendors, exhibitors, and sponsors, the 2020 Festival Committee has canceled the 2020 Chinese New Year Festival," organizers posted on Facebook.
"In order to stand with our global family throughout Asia … we regret to announce that the 2020 Chinese New Year Festival has been canceled," organizers wrote on their website. "We will be back in 2021 to celebrate the Year of the Ox."
Foxconn to Resume Production
Apple supplier Foxconn will resume operations after inspections are completed, according to the local government in Shenzhen, China, where the firm is based.
Reuters reported that Chinese regime officials in Shenzhen, located near Hong Kong, will not block plans by Foxconn to resume.
There have been reports that the company was blocked by Chinese officials amid the outbreak of coronavirus.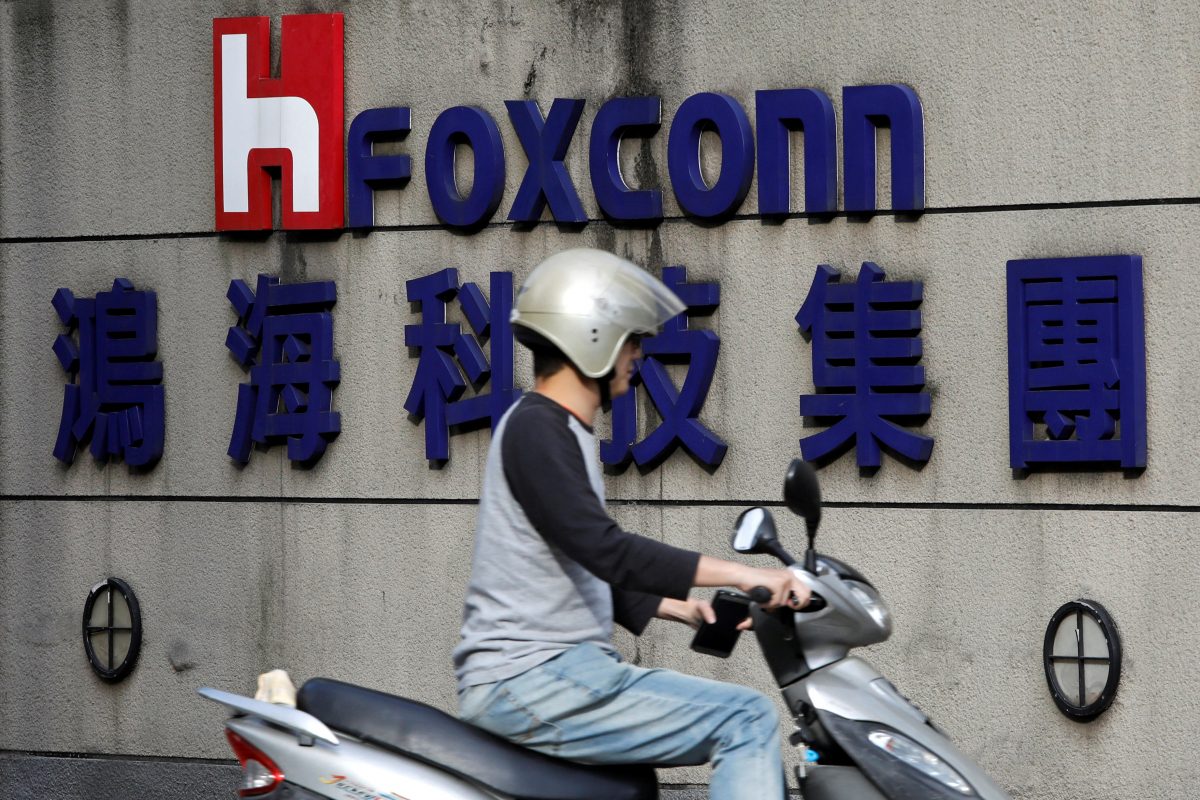 South Korea Has 27 Confirmed Cases
The Korean Centers for Disease Control and Prevention announced on the evening of Feb. 9 that the country has two new confirmed cases, bringing the total to 27.
The two new patients are family members of a 73-year-old female South Korean who had tested positive for the virus.
One patient is a 51-year-old Korean male who visited southern China's Guangdong Province from November to Jan. 31.
The other is a 37-year-old Korean female who also visited Guangdong around the same time period.
Hong Kong Has 29 Confirmed Cases
Chuang Shuk-kwan, head of the territory's Communicable Disease Branch at the Centre for Health Protection, announced three more confirmed cases on Feb. 9, bringing the total to 29.
Two of the new patients are a 24-year-old man and his grandmother. The man had a fever and cough on Jan. 30 and tested positive for the virus on Feb. 9.
The new patients are among 19 people who took part in a family Barbecue in Hong Kong on Jan. 26 to celebrate the Chinese New Year. Aside from the man and his grandmother, nine others who were at that Barbecue are also ill.
Two among the 19 are from Guangdong Province in mainland China; one tested negative for the virus while the other is awaiting diagnostic results.
The other new case involves a 70-year-old living in Ngau Chi Wan village, who did not travel outside of Hong Kong in the past two weeks.
Taiwan and Malaysia Report New Cases
Taiwan's Centers for Disease Control announced Feb. 9 one new case of the novel coronavirus, bringing the total on the island to 18.
The new patient, a man in his 20s, is the son of a couple who had earlier tested positive for the virus. The couple in their 50s tested positive on Feb. 6.
According to Taiwanese media reports, the son and his parents recently took a trip to Italy, and had a stopover in Hong Kong before returning to Taiwan on Feb. 1.
Meanwhile, a 67-year-old Chinese female tourist from Wuhan has tested positive for the virus in Malaysia, reported local newspaper The Star, according to a Feb. 8 announcement by the country's health ministry.
Currently, Malaysia has 16 confirmed cases of coronavirus, involving 12 Chinese nationals and four Malaysians.
China's National Health Commission Gives Novel Coronavirus Temporary Name
China's National Health Commission in a press conference on Saturday announced that it is assigning the novel coronavirus 2019-nCoV the temporary name of Novel Coronavirus Pneumonia, or NCP for short.
Chinese Officials Warn Coronavirus Spreading by Airborne Transmission
Chinese health officials said at a press conference in Shanghai on Saturday that they have identified aerosols as one of the transmission routes for the deadly novel coronavirus.
Officials cautioned family members of infected individuals to wear masks and keep a distance of at least one meter from the patient.
The announcement came after Guangdong authorities discovered genetic material from the virus on the doorknob of a patient's home.
Jiang Rongmeng, an expert from China's top health oversight agency, the National Health Commission (NHC), recently said that current scientific data suggests that the new virus can survive on surfaces for several hours to up to five days.
Researchers added during the press conference that they are now questioning whether the pathogen can spread through tainted food and water.
'We Live in Fear Every Day:' Wuhan's Health Workers Prepare for the Worst
Qinqin, a hospital worker in coronavirus epicenter Wuhan and single mother of an eight-year-old boy, tells The Epoch Times she has written a will in case anything happens to her as she works with her colleagues to fight off a mystery virus that has brought her city to a standstill.
About 70 frontline medical workers at Qinqin's hospital have contracted the virus, she said. One of her colleagues, a man just over 30 years old, collapsed on the ground while working on Feb. 5. He later tested positive for the coronavirus.
Singapore, South Korea Report New Cases
Singapore's Ministry of Health announced that as of 12 p.m. local time on Feb. 8, there were 40 confirmed cases of coronavirus, after the confirmation of seven additional cases in the island city.
None of the seven new patients—six Singapore citizens and one permanent citizen—had a recent travel history to China.
One patient, a 51-year-old male Singapore citizen, had traveled to Malaysia from Jan. 23 to Feb. 2. He began having symptoms of coronavirus on Jan. 29 and tested positive on Feb. 8.
Another patient, a 40-year-old female Singapore citizen, had previously come in close contact with confirmed cases 19 and 20, and was subsequently placed under home quarantine on Feb. 4. She was tested positive three days later.
The Korean Centers for Disease Control and Prevention announced on Feb. 9 one additional case of the novel coronavirus, bringing the national total to 25.
The new patient, a 73-year-old female Korean, visited southern China's Guangdong Province from November 2019 to Jan. 31.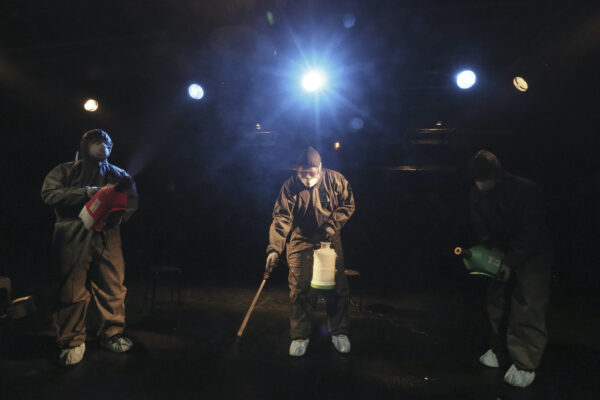 New Jersey Clears 4 Suspected Cases
New Jersey Governor Phil Murphy announced on Feb. 8 that all four passengers from the cruise ship docked in Bayonne have tested negative for coronavirus.
"After the evaluation at the hospital, the Center for Disease Control permitted the four individuals who arrived Friday via a cruise ship to be discharged," Murphy said in a statement.
All four passengers from the cruise ship docked in Bayonne tested negative for novel coronavirus. New Jersey currently has no confirmed cases of novel coronavirus and the risk to residents remains low.

For more information on novel coronavirus visit: https://t.co/XoWMvzv6Rv pic.twitter.com/iEVHJaskpR

— Governor Phil Murphy (@GovMurphy) February 9, 2020
The Royal Caribbean cruise ship, Anthem of the Seas, docked in Bayonne on Feb. 7. After screening, 23 were cleared but four were sent to a nearby hospital for further testing.
Murphy added: "New Jersey currently has no confirmed cases of novel coronavirus and the risk to residents remains low."