The new coronavirus and the disease it causes, COVID-19, has spread to dozens of countries around the world.
Below are news updates from Feb. 29. Click here for March 1 updates.
Greece Confirms 3 New Cases, Bringing Total to 7
Greece has confirmed three new cases of coronavirus, the Health Ministry said on Saturday, bringing the total number of coronavirus infections in the country to seven.
The latest cases involve a woman and a man, who are related to previously confirmed cases in Greece, and a man who had recently traveled to Italy, Europe's worst-hit country by the virus, the ministry said.
All patients are being treated in hospitals in Athens, the Greek capital, and the northern Greek city of Thessaloniki. Greece confirmed its first case of the virus on Feb. 26.
Iraq Reports 5 New Cases
Iraq has detected five new cases of coronavirus, four in Baghdad and one in Babel province, the Health Ministry said on Saturday, taking the total number of cases in the country to 13.
All five had recently returned from visits to neighboring Iran and had been placed in quarantine, the ministry said.
On Wednesday Iraq banned public gatherings and barred entry by travelers from Kuwait and Bahrain, prohibiting travel to or from a total of nine countries.
Iraq has cultural and religious ties with Iran which is one of the worst-hit countries outside China.
All 13 cases of coronavirus detected were linked to Iran, the health ministry said. The first case detected was of an Iranian student who has since been sent back and the other 12 are all Iraqis who had visited Iran.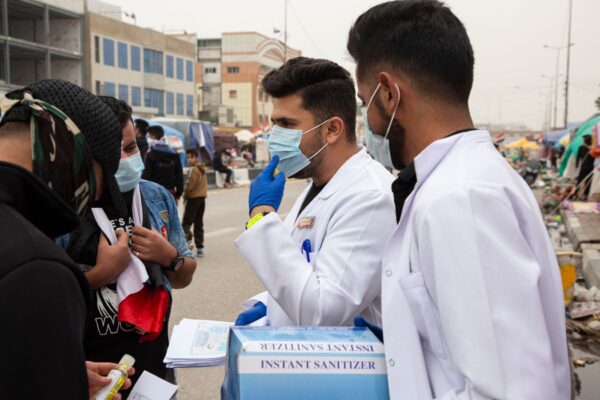 Brazil Confirms 2nd Case
Brazil's Health Ministry on Saturday confirmed the country's second case of the fast-spreading new coronavirus, diagnosed in a 32-year-old patient in São Paulo who had recently visited Italy and arrived on Thursday.
The man returned to São Paulo accompanied by his wife and wore a mask during the flight from Milan, according to additional information on the case released by the ministry after a brief statement earlier.
The man exhibited the first symptoms on the day he arrived and sought medical attention on Friday, the statement said. He was in stable condition and was sent home to recover after receiving treatment at the same hospital that handled Brazil's first case of the new coronavirus.
His wife is asymptomatic, the ministry added. Both are in isolation at home.
There was no evidence that the virus was circulating nationwide, the health ministry statement said.

Luxembourg Reports First Case
Luxembourg confirmed its first coronavirus case on Saturday, the RTL news outlet reported.
The patient was a man in his 40s who had recently traveled to Italy and returned via Belgium's Charleroi airport, Health Minister Paulette Lenert said, according to RTL.
First Case of Coronavirus Confirmed in Republic of Ireland
Health authorities in the Republic of Ireland on Saturday confirmed the country's first case of coronavirus and said it was associated with travel from an affected area in northern Italy.
The patient, a man in the eastern part of the country, is receiving appropriate medical care, Ireland's health department said in a statement.
The British region of Northern Ireland, which shares an open border with the Irish republic, confirmed its first and so far only case of the virus on Thursday.
"This is not unexpected. We have been preparing for this eventuality for many weeks now. The health service has robust response measures in place," said Dr. Tony Holohan, Chief Medical Officer at the department of health.
Health authorities are working rapidly to identify any contacts the patient may have had, officials said.
The Northern Irish patient who contracted the virus, the first confirmed case on the island, had traveled from Italy via Dublin Airport before returning to Belfast.
The number of people infected with coronavirus in the United Kingdom rose to 23 on Saturday, after three more patients tested positive, Britain's health department said.
Ecuador Confirms its First Case of Coronavirus
Ecuador has confirmed the first case of a fast-spreading new coronavirus in the Andean country, its health minister said on Saturday.
The patient is an elderly female Ecuadorean residing in Spain, Catalina Andramuño, the health minister, told reporters. The patient arrived in Ecuador on Feb. 14 on a direct flight from Madrid without showing any symptoms, but soon felt ill and went to a hospital where she was diagnosed with the coronavirus.
"The patient is currently in intensive care at one of the hospitals we had designated to attend to coronavirus," Andramuño said, adding that the government was monitoring people who may have come into contact with the patient.
First US Death Confirmed in Washington
Washington state health officials said on Feb. 29 that a patient died COVID-19, the first patient to die from the disease in the United States.
"It is a sad day in our state as we learn that a Washingtonian has died from COVID-19. Our hearts go out to his family and friends. We will continue to work toward a day where no one dies from this virus," Washington Gov. Jay Inslee said in a statement.
The patient was a man in his 50s who had underlying health conditions, Dr. Jeff Duchin, health officer for Public Health, Seattle & King County, told reporters on a phone call. The patient died in Kirkland, a suburb of Seattle.
Washington's governor, Jay Inslee, later declared a statement of emergency, directing state agencies to "use all resources necessary" to respond to the outbreak.
Duchin announced a possible outbreak at a nursing facility. A healthcare worker has tested positive as well as a longterm resident. Fifty-two others who either live or work at the facility have shown symptoms and will be tested.
Read more here about the state's first death.
Read more here about the possible outbreak at the nursing facility.
Coronavirus Hits China's Internet Censorship Engine
The fast-spreading coronavirus has hit China's top internet censorship agency and sickened 10 employees, according to Beijing health officials.
It was also an instance of sustained community transmission, meaning people spread the virus to each other while commingling together.
The infections started when a sick janitor began coughing on Feb. 18 but had continued to work, according to a Feb. 27 press conference in Beijing on the outbreak.
US Raises Travel Advisory to Highest Level for Regions in Italy, South Korea
The United States is urging Americans to not travel to certain regions in Italy and South Korea due to the coronavirus outbreak.
Vice President Mike Pence raised the travel advisory for Lombardy and Veneto in Italy, Italy to "Level 4: do not travel"—the highest level—during a press conference on Saturday. This comes after the European country confirmed that almost 900 people have been sickened by the virus.

1,128 Cases, 29 Deaths in Italy
Italian tourism officials fear a new virus could do more damage to the industry than the Sept. 11 terror attacks as the number of confirmed cases in the country shot up past the 1,000 mark and deaths climbed to 29.
Authorities reported that Italy's total confirmed cases grew to 1,128, a 27% increase from 24 hours earlier. The vast majority are in three northern regions, all economically productive and among the most visited in the country : Lombardy, Veneto and Emilia Romagna.
Eight more people infected with the coronavirus died since Friday night, all of them elderly and all in the same three regions, according to civil protection authorities.
The increase comes despite strong measures aimed at containing the spread of the virus — including isolating 11 towns with a combined population of over 50,000. Health officials cautioned that the impact of the measures adopted a week ago would not result in slowing case numbers until some 14 days — the period of incubation — had elapsed.
''The cases we are verifying are likely to have been contracted before we adopted these measures," said Silvio Brusaferro, president of the national health institute.

France Bans Gatherings, Frowns on Kissing
France is banning all indoor public gatherings of more than 5,000 people to slow its snowballing spread of coronavirus cases and recommending that people no longer greet each other with kisses.
The number of French cases almost doubled, to 100, on Saturday. Of those 86 are hospitalized, two have died and 12 have recovered, said the head of France's national health service, Jerome Salomon.
The cancellation of large gatherings in confined spaces was announced earlier Saturday by Health Minister Olivier Veran after special government meetings that focused on responses to the epidemic.
Having previously recommended that people avoid shaking hands, the minister said they should also cut back on "la bise," the custom in France and elsewhere in Europe of giving greetings with kisses, or air kisses, on the cheeks.
The tightened restrictions on public gatherings had an immediate impact. A major four-day trade show in Cannes for property investors was postponed from March to June.
A half-marathon that was scheduled for Sunday in Paris also was cancelled, as was a carnival in the Alpine town of Annecy, Veran announced.
He said other outdoor events and gatherings that might lead to a mixing of people from infected areas could also be canceled.
Iran Reports 9 New Cases, Death Toll Rises to 43
Deaths in Iran from coronavirus have hit 43, the highest number outside China, and the total number of infected people has risen to 593, an Iranian health official said on Saturday.
As several countries in the Middle East reported cases of the coronavirus stemming from Iran, the country at the epicenter of the outbreak in the region.
"Unfortunately nine people died of the virus in the last 24 hours, increasing the death toll to 43 … the total number of infected people is 593," Health Ministry spokesman Kianush Jahanpur told state TV, calling on people to stay at home.
Iran's Health Minister Saeed Namaki warned on Friday of "a very difficult week" ahead in Iran, which only announced its first infections and deaths from the coronavirus on Feb. 19 and where the death rate among confirmed cases has been around 10 percent, compared to around 3 percent elsewhere. Some experts believe Iran is underreporting the true number of cases, similar to China.
Tehran has ordered the shutting of schools until Tuesday and the government has extended the closure of universities and a ban on concerts and sports events for a week.
Several high-ranking officials, including a vice minister, deputy health minister, and five lawmakers, have tested positive for the coronavirus as outbreak forced Iran's clerical rulers to close the parliament and impose internal travel bans.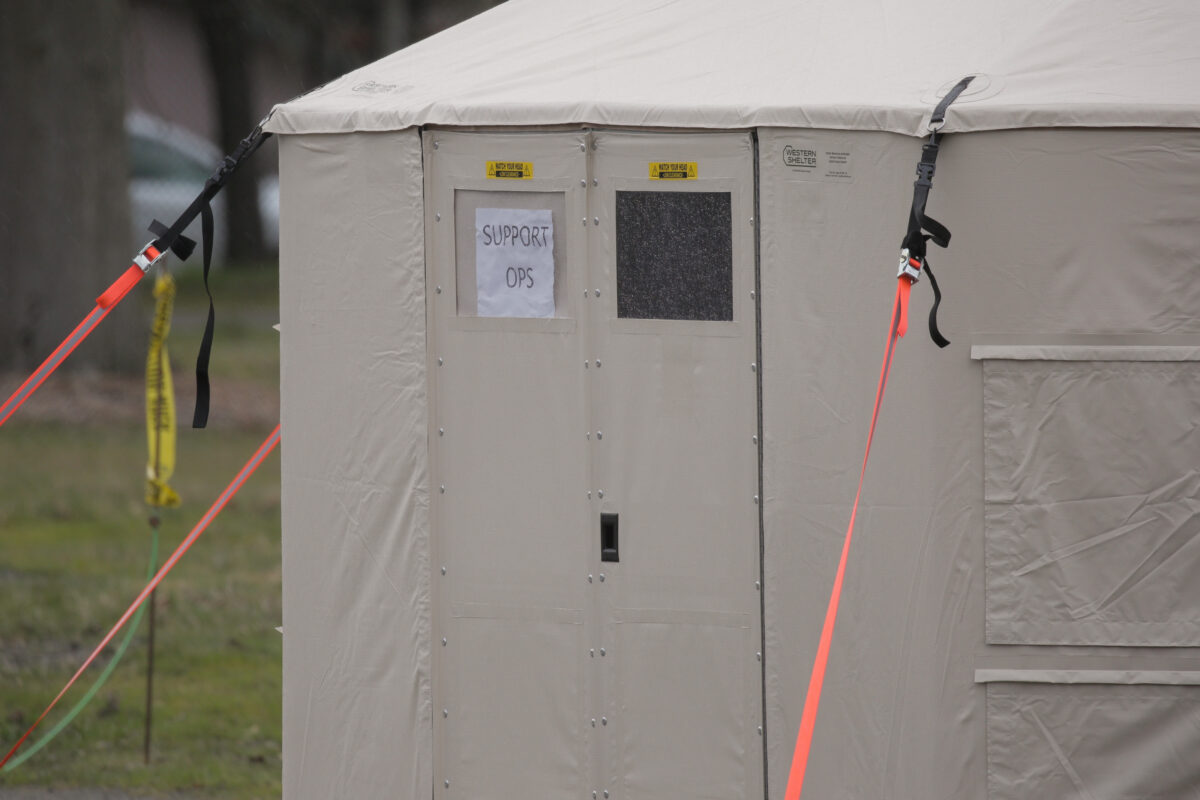 New Coronavirus Cases in US Suggest Community Spread
New coronavirus cases confirmed in the Pacific Northwest suggest the new virus may be spreading in the community in the United States, officials said.
Washington state, Oregon, and California officials confirmed in total four new cases on Friday. Officials do not know where or how three of the patients became infected, making them "possible" instances of community spread, according to the Centers for Disease Control and Prevention (CDC).
Community spread means that people acquire COVID-19, the disease caused by the new virus, through an unknown exposure in the community.
The first case of unknown origin was confirmed on Feb. 26 in northern California. Three more were reported on Feb. 28.
"There was no known travel exposure for this individual. So, this is a case of community spread of the disease, much like the case from California earlier this week," Pat Allen, director of the Oregon Health Authority, told reporters on Friday.

American Evacuated From China: 'Angry' With Chinese Government's Actions
An American evacuated from the epicenter of the new virus said he was upset with what the Chinese government did.
David, a pseudonym, told The Epoch Times that he traveled to Wuhan to spend the Lunar New Year with family members.
"We arrived in Wuhan on Jan. 17 by plane, and started to visit our old friends after taking a short rest," David said.
That day, David was told by one of his friends in Wuhan that the coronavirus outbreak was more serious than how the Chinese central government and local government described it. He thus decided to return to the United States as soon as possible.
But the earliest available flight tickets were on Feb. 25.
"The news on local TV channels kept saying that the virus didn't have human-to-human transmission. On the evening of Jan. 22, the Wuhan government organized a large scale Lunar New Year gala," David said. After midnight, it locked down the entire city. "The Chinese government's behavior made me speechless. I am extremely angry with them."

Italian Hoteliers: US Travel Advisory 'Final Blow' to Tourism
A U.S. government advisory urging Americans to reconsider travel to Italy due to the spread of a new virus is the "final blow" to the nation's tourism industry, the head of Italy's hotel federation said Saturday.
Late Friday, the U.S. government issued a level three advisory—the second-highest level of warning—for the whole of Italy, saying that the Centers for Disease Control and Prevention had recommended "avoiding nonessential travel."
Other major countries have only issued warnings about defined areas of northern Italy where most cases of the new coronavirus have been recorded. Italy currently has confirmed almost 900 cases, by far the highest figure outside Asia. There have been 21 deaths among people with the virus.
More than 5.6 million Americans visit Italy every year, the second-largest national group behind Germans, according to the most recent statistics. They represent 9 percent of foreign tourists in Italy and are among the biggest spenders at an average of 140 euros a day for a collective total of 5 billion euros a year, the hotel federation Federalberghi said.
"We had already registered a slowdown of Americans coming to Italy in recent days," Federalberghi President Bernabo Bocca said in a statement. "Now the final blow has arrived."
With Italy registering the greatest number of infections outside of Asia, the Assoturismo Italian tourism federation has put cancellations in Rome at 90 percent. Venice, which was nearing recovery in the Carnival season following a tourist lull after record flooding in November, saw bookings drop immediately after regional officials canceled the final two days of celebrations this week, unprecedented in modern times.
Even before the U.S. advisory, the Italian government late Friday took action to help the tourism industry, delaying deadlines for tax payments and a moratorium on industry mortgages.
Bocca called the measures insufficient and asked all levels of government to adopt urgent measures to guarantee cash flow to tourism operators to protect jobs and avoid "the collapse of an industry" that operates 300,000 businesses and employs 1.5 million people.
Australia Puts Iran on Travel Ban, Notes 'High Death Rate'
Australia's government intends to implement a ban on travelers coming from Iran, according to local reports.
Australian Health Minister Greg Hunt announced after a National Security Council meeting on Saturday that the new travel restrictions will apply from March 1, and cited a "high death rate" in Iran for the decision.
The ban will stipulate that people cannot travel from Iran to Australia for 14 days—they will have to spend the time in a third country before being allowed into Australia.
The exception is for Australian citizens and permanent residents coming from Iran, but they will still need to isolate themselves for 14 days after arriving in Australia.
Australia currently has a total of 25 cases of coronavirus, 15 of which have reportedly recovered, and the rest in stable condition. No deaths have been reported.
Iran has an official record of 388 cases of coronavirus and 34 deaths. This is the highest known mortality rate for the coronavirus outbreak outside China if going by official numbers.

South Korea Reports 594 New Cases
South Korea on Saturday morning reported 594 new cases of COVID-19 from the previous afternoon, making the report the largest daily rise in cases in the country to date.
The country's Centers for Disease Control (KCDC) also logged three new deaths. The total number of cases in the country is now 2,931.
2 New Cases in Australia
The number of confirmed cases in Australia has increased by two to 25 as the World Health Organization raised the risk of the spread of the disease to "very high."
A 63-year-old woman who recently returned from Iran is in isolation at the Gold Coast University Hospital.
Meanwhile, a 79-year-old West Australian woman has tested positive. She was the wife of a man previously diagnosed with coronavirus. Her case marks the second confirmed case in Western Australia. The couple were both evacuated from the Diamond Princess cruise ship docked off the coast of Japan earlier in February.
For updates from Feb. 28, click here.
Zachary Stieber, Mimi Nguyen Ly, Nicole Hao, Eva Fu, Ivan Pentchoukov, Reuters, and The Associated Press contributed to this report.