Countries around the world are taking measures to try to stem the spread of the new coronavirus disease, COVID-19, as the death toll continues to rise.
Below are updates from Feb. 28. Click here for Feb. 29 updates.
New Coronavirus Case of Unknown Origin in California
The 63rd case of the new coronavirus in the United States was confirmed on Friday in California's Santa Clara County by the county's public health department.
It marks the third case in the county, and also California's 10th case. It is also the second case of unknown origin in both California as well as the United States.
The case involves an "older adult woman with chronic health conditions" who did not have any recent travel history or known contact with a traveler or infected person, according to a press release obtained by KRON4.  She was hospitalized for a respiratory illness but later her doctor requested testing for the novel coronavirus. She is now under isolation at home.
Santa Clara County Public Health Department said that "[n]ow is the time to prepare for the possibility of widespread community transmission."
"This new case indicates that there is evidence of community transmission but the extent is still not clear," said Dr. Sara Cody, Health Officer for Santa Clara County and Director of the County of Santa Clara Public Health Department, per the release. "I understand this may be concerning to hear, but this is what we have been preparing for. Now we need to start taking additional actions to slow down the spread of the disease."
Amazon Tells Employees to Stop Non-essential Travel
Amazon has told its employees that they should defer non-essential travel both inside the United States and internationally, in precautionary efforts to curb the spread of the coronavirus in the company.
Dave Clark, Amazon's senior vice president of worldwide operations, notified employees of the change on Thursday, which Amazon confirmed to Reuters.
The decision affects one of the largest U.S. workforces—as of Dec. 31, the company employed 798,000 full and part-time workers globally.
Previously, Amazon had said it was putting travel restrictions to China in place. With this broader halt of employee work trips, it was not immediately clear how the company distinguished "essential" from "non-essential" travel.
Facebook also said it would cancel its annual developer conference in May because of the virus.
'Amazing Race' Suspends Filming
The globe-trotting reality series "The Amazing Race" is taking a breather as a precaution due to the virus outbreak affecting several countries.
CBS said in a statement Friday that it had temporarily suspended production and was sending contestants and crew members home as a precautionary measure. Filming on the show's 33rd season was in its early stages.
"At this time, no racers or anyone on the production team traveling with them have contracted the virus, or shown symptoms, and we are not aware of anyone being exposed to it," a network spokesperson said in a statement.
"Out of an abundance of caution, everyone involved in the show will continue to be monitored when they return home."
US to Invoke Powers to Boost Output of Protective Gear
The United States will invoke special powers to boost production of masks, gloves, gowns, and other items to combat the coronavirus, Health and Human Services Secretary Alex Azar said on Friday.
With more countries reporting new infections, companies starting to curtail employees' travel and global stock markets on the precipice of a free fall, U.S. health officials scrambled to deal with the prospect of a widening domestic outbreak.
"We will use the Defense Production Act as necessary to enable that our contracts go to the front of the line," Azar said in a briefing at the White House.
"That is an authority that we have, and we will use it to acquire anything we need to acquire."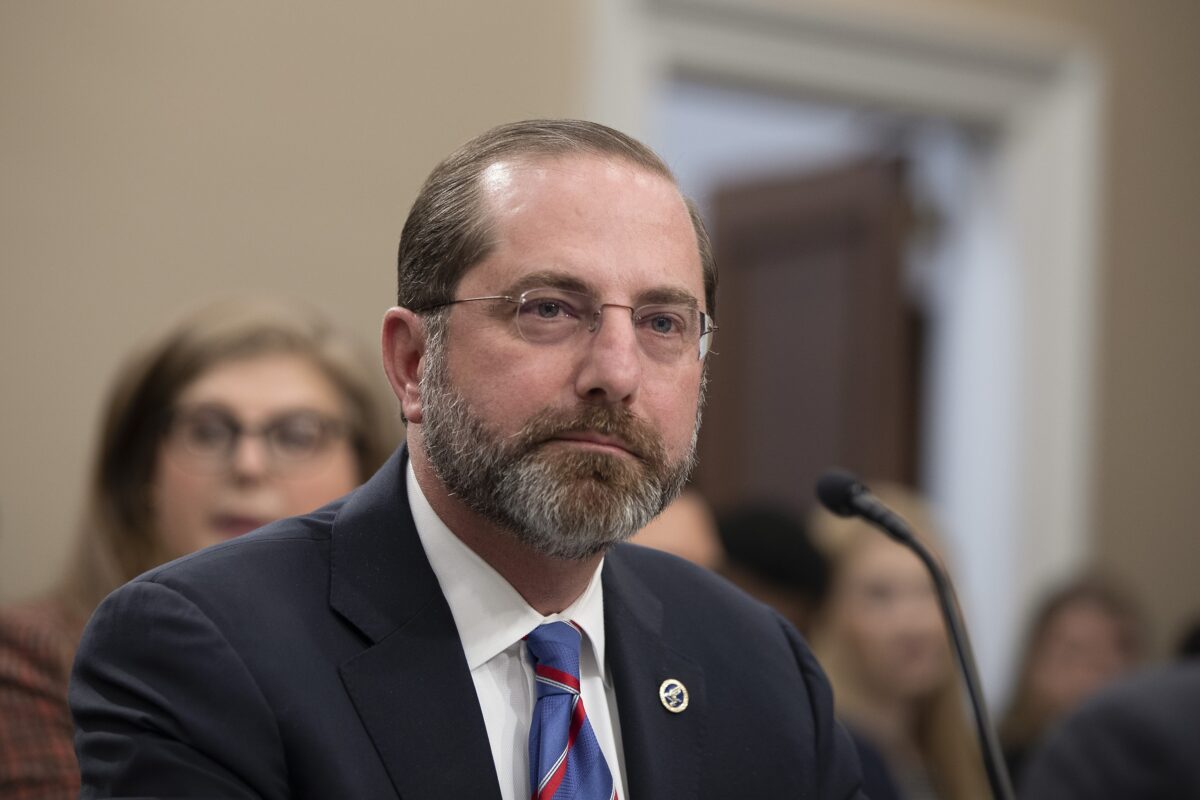 Chinese Regime Silences Critics Who Expose Truth About Virus Outbreak
A former TV-anchor-turned-citizen-journalist was arrested in the central Chinese city of Wuhan on Feb. 26, the latest target in the Chinese regime's crackdown on free speech amid the novel coronavirus outbreak.
Li Zehua, 25, was formerly with China's state broadcaster CCTV. He caught a train to Wuhan about two weeks ago, saying that he has to use his own "eyes and ears" to get a full picture of the outbreak.
Over the following days, he visited places such as the Baibuting community, where a banquet attended by more than 40,000 families led to community-wide infections; a funeral home; and a local train station where he talked to a stranded migrant worker.
On Feb. 26 night, hours after he visited the area around a state-owned virology lab, several police officers showed up at his hotel.
Li started live-streaming after police knocked on his door. In the video, he appeared frustrated, saying he did nothing wrong. He also said it was a "very surreal" moment.
"Before, when I turned on the camera to speak, it was always for other people. Today, I'm finally speaking for myself," he said. "Although this might be my final speech.
Eventually, he let the police in.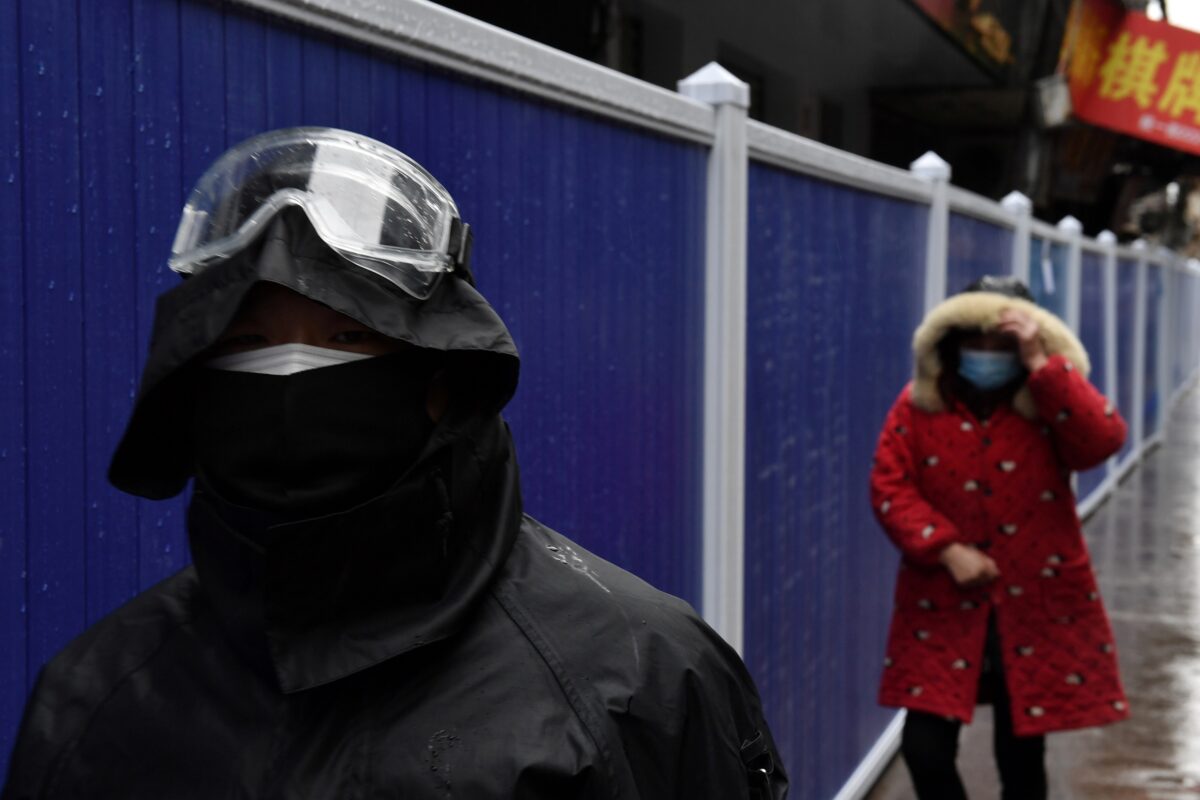 WHO Increases Coronavirus Risk Assessment to Very High
The World Health Organization (WHO) on Friday raised its coronavirus threat level to very high, citing the continued increase in the number of cases around the world.
The spike in cases in some countries and the new countries reporting cases are concerning, WHO chief Tedros Adhanom Ghebreyesus told reporters in Geneva.
"Our epidemiologists have been monitoring these developments continuously, and we have now increased our assessment of the risk of spread and the risk of impact of COVID-19 to very high at a global level," he said.
It marks the highest level of alert in the system but officials are still stopping short of declaring the situation with the virus a pandemic. Epidemics are taking place in South Korea, Italy, Iran, and other nations, but most of the cases can still be traced to known contacts or clusters of cases, officials said.
"We do not see evidence as yet that the virus is spreading freely in communities," Tedros said.
First Foreign Diamond Princess Passenger Dies
The first British national to die from the new COVID-19 virus was on the Diamond Princess cruise ship before being hospitalized in Japan, where the ship docked earlier this month.
Four British nationals had to stay in Japan after they tested positive for the new virus as the rest of the nationals on the ship, docked in Yokohama, were evacuated from Japan last week after testing negative.
One of those four died, the Japanese Ministry of Health said on Friday. He's the sixth passenger from the ship, and the first foreigner, to die.
The patient was not named. It wasn't clear how old he was.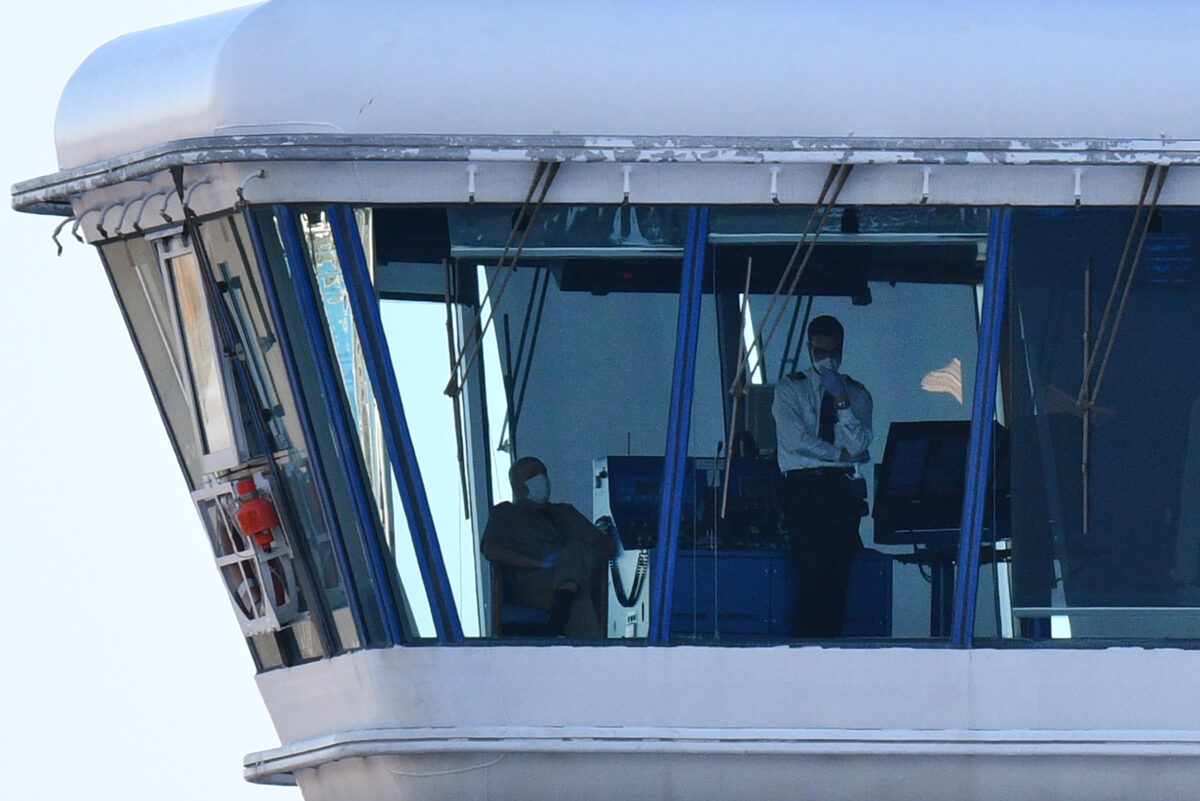 Mexico Confirms First Cases
Two patients tested positive for the new COVID-19 virus in Mexico, authorities announced at a press conference in Mexico City on Friday.
One of the patients is in Mexico's capital and the other is in the northern state of Sinaloa, Mexico's assistant health secretary, Hugo Lopez-Gatell, said. Authorities are testing the second patient again but treating the case as confirmed.
Neither patient is seriously ill, officials said.
At least five family contacts of the first patient have been placed in isolation. He said one of the men had contact with someone who had traveled to the northern Italian region where there has been an outbreak.
Italy has reported a rapid increase in confirmed cases this week, especially in the northern Lombardy region.
Some 24 cases have been exported from Italy to 14 countries, World Health Organization director-general Dr. Tedros Adhanom Ghebreyesus said at a press conference in Geneva on Friday. Nearly 100 cases have been exported from Iran to 11 countries.
At the press conference in Mexico, President Andrés Manuel López Obrador appeared to downplay the seriousness of the COVID-19 virus, saying "it isn't even equivalent to flu."
Symptoms of the new virus are similar to influenza, but international health experts noted in a report published Feb. 28 that the new virus "is highly contagious" and "can spread quickly."
"It is not SARS and it is not influenza," the experts added in the joint World Health Organization-Chinese report. The new virus "is unique among human coronaviruses in its combination of high transmissibility, substantial fatal outcomes in some high-risk groups, and ability to cause huge societal and economic disruption," they emphasized.
The new cases in Mexico were the first confirmed between the United States and Brazil, which confirmed its first case earlier this week.
US Identifies First Drug Shortage Over Outbreak
The U.S. Food and Drug Administration (FDA) said it's been alerted to the first manufacturing shortage of a drug due to the COVID-19 coronavirus outbreak that originated in China.
FDA Commissioner Stephen Hahn told reporters that his agency is "closely monitoring" the medical supply chain, saying that the COVID-19 outbreak—which has started to affect other countries in Asia and Europe—will "likely" have an impact.
"A manufacturer has alerted us to a shortage of a human drug that was recently added to the drug shortages list," Hahn said in a statement Thursday night. "The manufacturer just notified us that this shortage is related to a site affected by coronavirus. The shortage is due to an issue with manufacturing of an active pharmaceutical ingredient used in the drug."
The FDA did not say what drug is currently experiencing a shortage.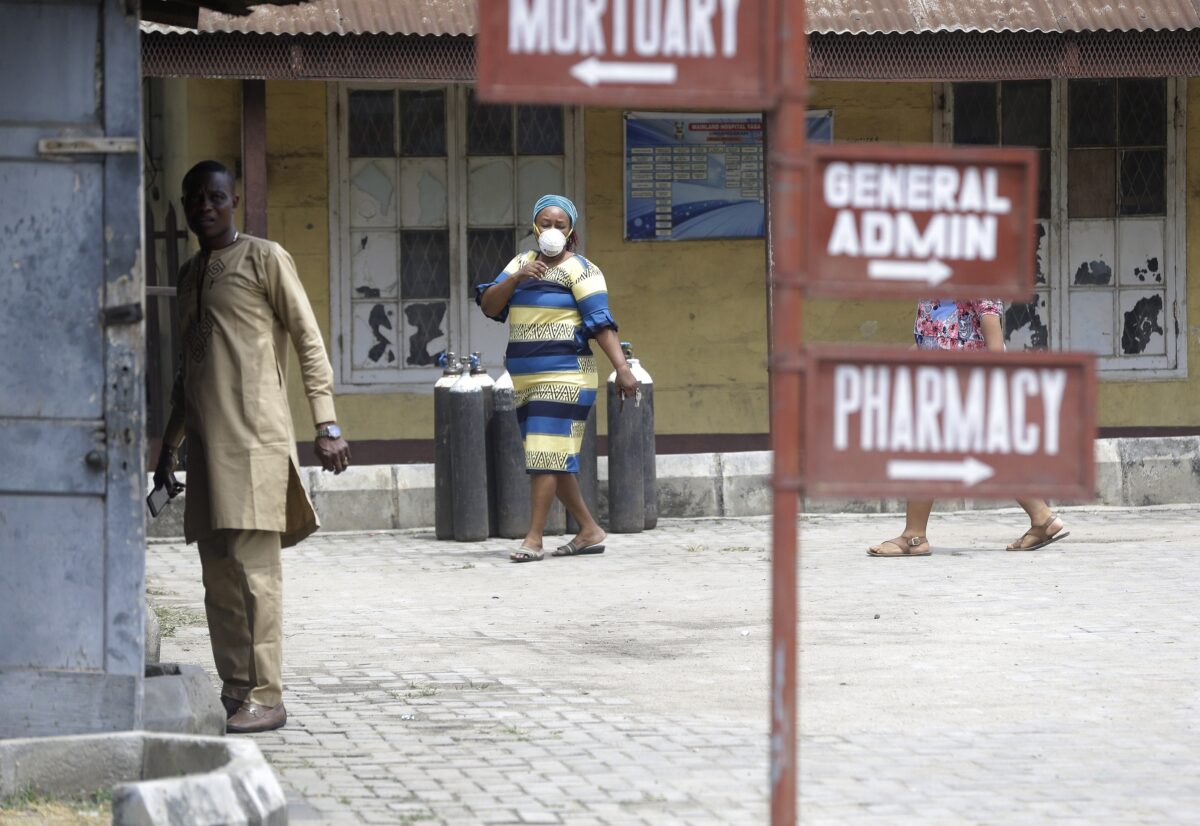 Nigeria Confirms First Case in Sub-Saharan Africa
The new coronavirus spread to Nigeria on Friday, as officials confirmed the first patient with COVID-19 in sub-Saharan Africa.
International officials have repeatedly warned that the virus could wreak havoc on weaker health systems and have focused efforts on trying to bolster such systems, particularly in African countries.
The first patient is an Italian who traveled to Lagos from Milan, the Nigerian Ministry of Health said. The virus has exploded in northern Italy this week, one of three countries outside China where the number of cases continues to increase rapidly.
The patient works in Nigeria, the ministry said. The man is clinically stable, has no serious symptoms, and is being cared for at the Infectious Disease Hospital in Yaba, Lagos.
Few Children Infected With Coronavirus: WHO-China Report
Few children have been infected with the new coronavirus in China, according to a new report from the World Health Organization and Chinese authorities.
The international health group conducted a joint mission with China and released a report on Feb. 28 about what researchers found.
Findings included signs that the new virus, which causes a disease called COVID-19, passes much more frequently to adults than to children aged 18 years old or younger.
Data from Chinese authorities indicate that no children tested positive for the virus in November or December 2019 or the first two weeks of January, researchers wrote in the report (pdf). Some of the children who were tested for the new disease tested positive for the flu.
Data nationwide suggest "there is a relatively low attack rate" in youth, accounting for just 2.4 percent of all reported cases. Additionally, a very small proportion of those under 19 years old developed severe (2.5 percent) or critical (0.2 percent) disease.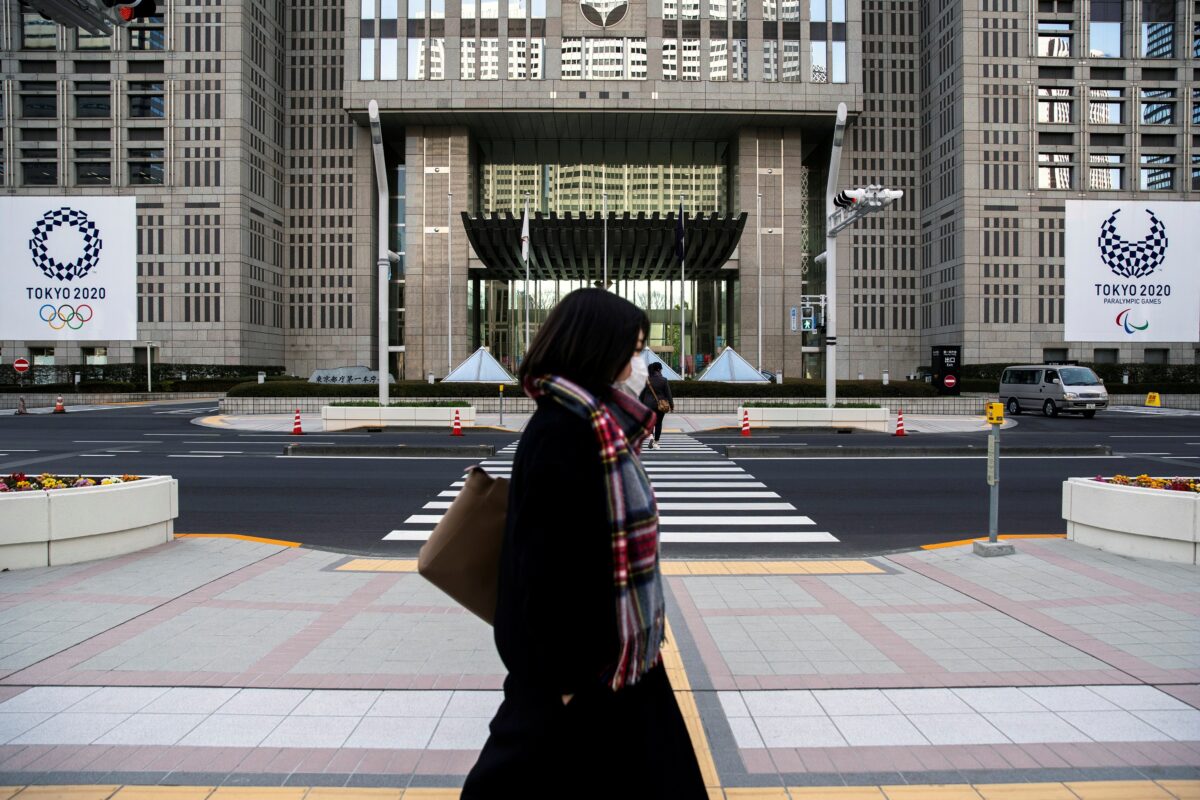 Tokyo Has No 'Plan B' for 2020 Olympics
Tokyo has no Plan B for this year's Summer Olympics despite alarm over the spread of the coronavirus in Japan and elsewhere with under five months before the event, a senior official said on Friday.
"There will not be one bit of change in holding the Games as planned," Katsura Enyo, deputy director general of the Tokyo 2020 Preparation Bureau at the city government.
Having prepared for years and invested some $12 billion, Japan is eager to quell fears the Games might be called off, postponed or moved to a different location due to the virus.
The disease is quickly spreading to new countries this week, hitting sub-Saharan Africa and South America for the first time.
Some Japanese media have reported organizers were considering postponing the Games for six months to a year, but Enyo denied that. "No such debate is going on," she said, adding that preparations were on track.
Japan is, however, considering scaling back the Olympic torch relay due to the coronavirus threat.
And despite its optimism over the Olympics, Japan has canceled numerous sporting events.
The quadrennial sporting showpiece was last called off due to World War Two but doubts about Tokyo have grown since Organizing Committee chief executive Toshiro Muto said he was "seriously concerned" the virus would pour "cold water" on their momentum.
However, a London mayoral candidate's suggestion that the British capital—which hosted the 2012 Summer Olympics—could take them again if needed drew sharp responses from Japan.
And in its latest statement on the issue, the IOC said preparations for Tokyo 2020 "continue as planned" and it had "full confidence" in authorities to take all necessary measures.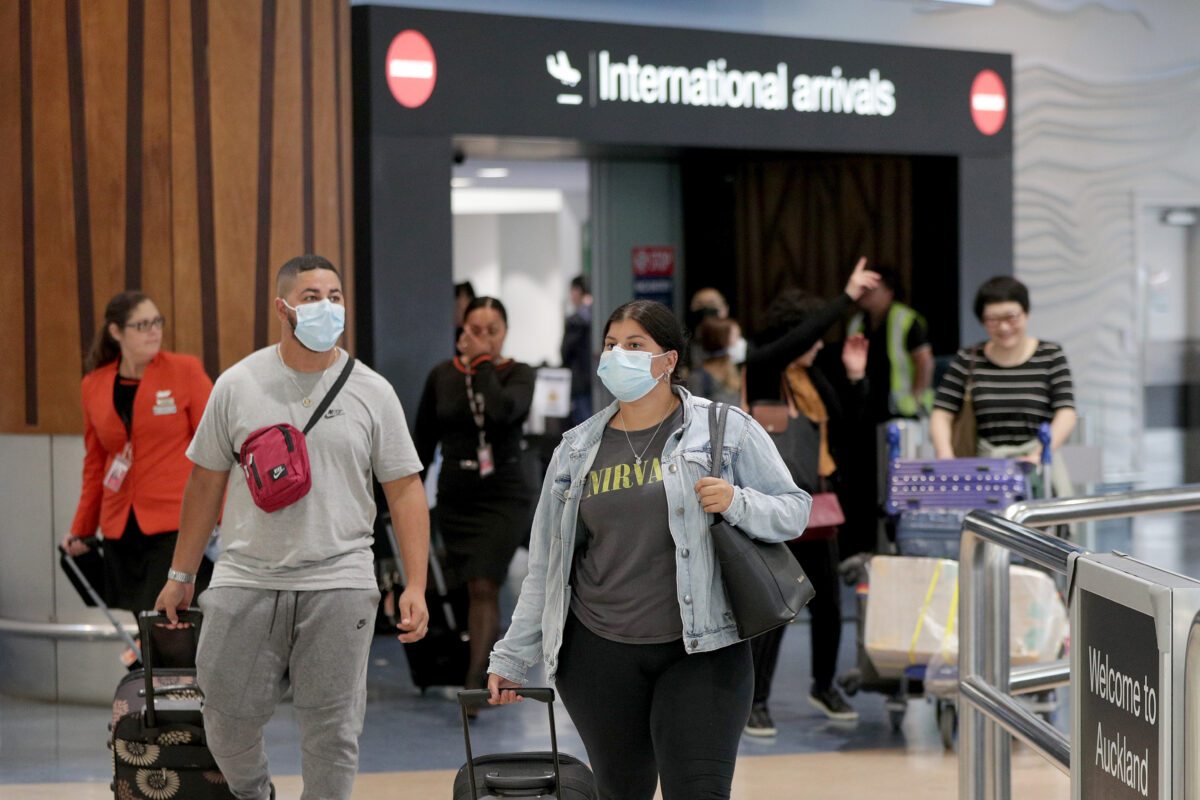 New Zealand, Belarus Confirm First Cases
New Zealand has confirmed its first known case of COVID-19.
According to Prime Minister Jacinda Ardern, the patient is a New Zealand national who recently returned home on Emirates flight EK450 from Iran via Indonesia's Bali on Wednesday night. Feb. 26.
The Ministry of Health said the individual in their 60s is in quarantine at an Auckland hospital and their condition is improving.
While the risk of a community outbreak remains low in New Zealand, the ministry said that anyone sharing the EK450 flight concerned about the virus can call the Covid-19 Healthline on 0800 358 5453.
"Public health officials have begun tracing the patient's other close contacts to ensure appropriate protection measures are in place, including on the flight involved which originated in Tehran and came via Bali," it added.
Travelers from China and Iran who are not New Zealanders have been barred from entering the Pacific nation, while nationals are required to self-isolate for at least 14 days.
Belarus, meanwhile, also registered the first case of coronavirus infection in the country, Russian news agency TASS reported on Friday, citing the Belarussian Ministry of Healthcare.
"We would like to inform you that February 27 tests conducted at the Republican Scientific and Practical Center of epidemiology and microbiology showed the presence of coronavirus 2019-nCoV in one of the students from Iran," TASS quoted the ministry as saying.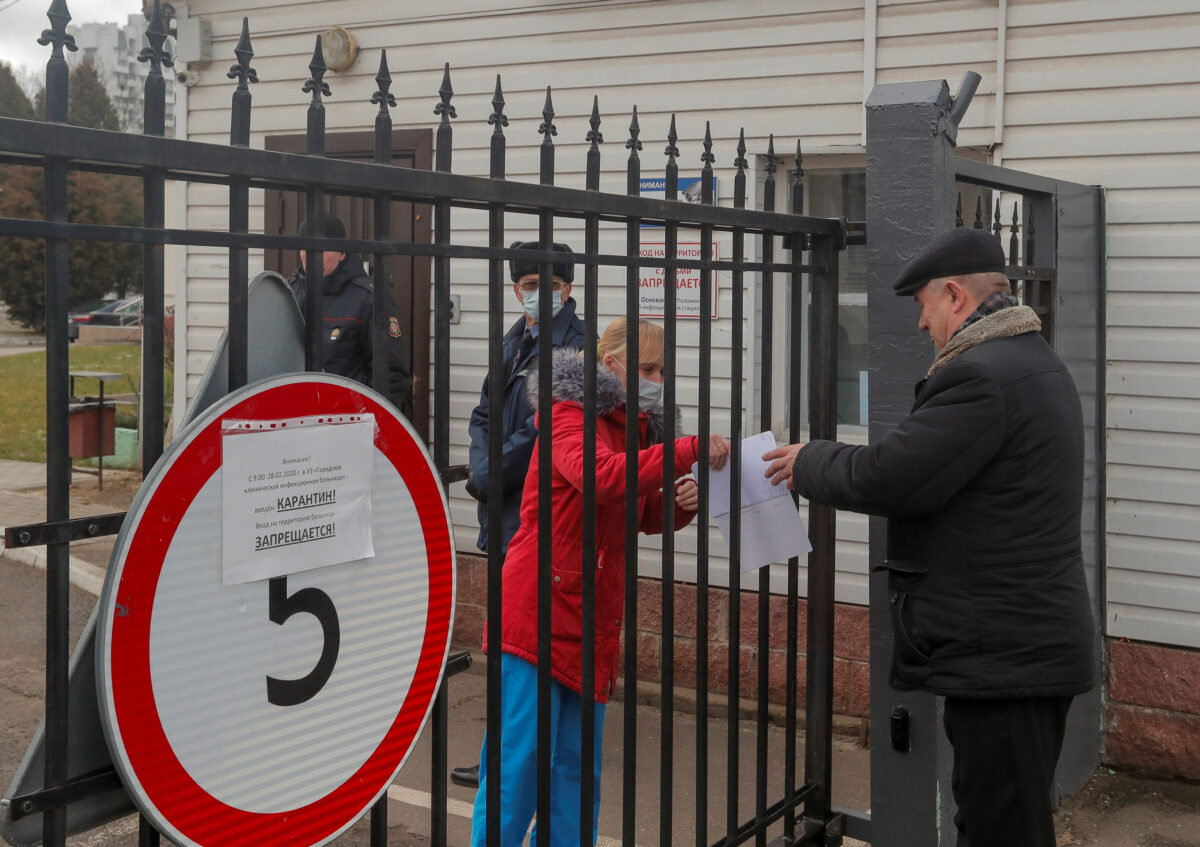 US Symphony Cancels Japan Concerts
The National Symphony Orchestra canceled the five remaining performances in Japan of its Asian tour because of a new virus epidemic.
The orchestra originally was to play eight concerts in its first international tour with music director Gianandrea Noseda. On Feb. 4, the NSO called off shows in Beijing on March 13 and 14 and one in Shanghai on March 17.
In an announcement Thursday night, the orchestra scrapped performances from March 6-11 in Fukui, Sakai, Hiroshima and Tokyo. It cited a recommendation from Japanese Prime Minister Shinzo Abe that major cultural events be canceled for the next two weeks.
"After multiple consultations with officials at U.S. government agencies and recommendations from the Japanese government, it became clear that these evolving circumstances are beyond our control," NSO executive director Gary Ginstling said in a statement.
The NSO is based at the Kennedy Center in Washington, D.C., and hopes fill the void in its schedule with orchestra and chamber music in the Washington area.
The Boston Symphony Orchestra canceled an Asian tour from Feb. 6-16 that had included performances in Seoul, South Korea; Taipei, Taiwan; Shanghai and Hong Kong.
The COVID-19 illness caused by a new type of coronavirus has sickened tens of thousands of people, most of them in China. Japan and South Korea also have been hard hit among Asian countries.
Disney's Parks in Tokyo to Close Until March 16
Tokyo's Disneyland and DisneySea have announced they will be closing until at least March 16 to aid the Abe government's efforts to stop the spread of the novel coronavirus.
"Tokyo Disneyland and Tokyo DisneySea have decided to proceed with an extraordinary closure from Saturday February 29, 2020, through Sunday March 15," the park's operator, Oriental Land Co., said in a statement, according to the Japan Times.
"Currently, we plan to reopen on March 16. But we'll decide when to open by looking at the situation and developments. We'll also consult (official) agencies concerned."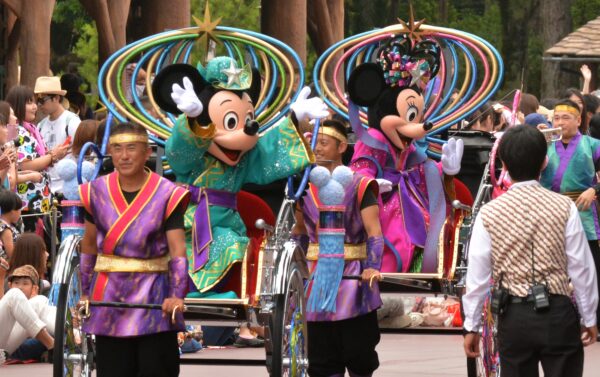 Vietnam to Suspend Visa-Free Travel for South Koreans
The Vietnamese government plans to suspend visa-free travel for South Koreans starting on Saturday amid concerns about the coronavirus spreading, Yonhap News Agency said on Friday.
The South Korean embassy in Vietnam said that it received a notice about the suspension from the Vietnamese government, the report said.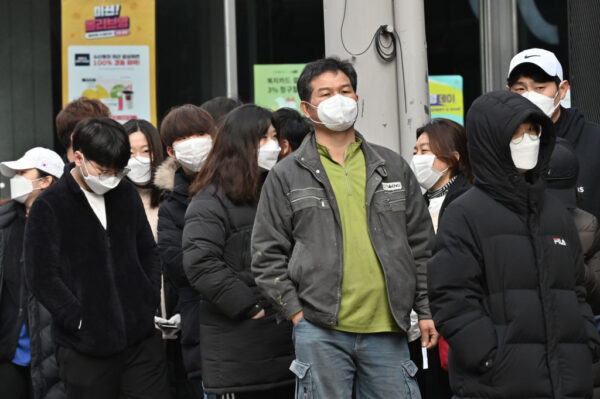 Lithuania Confirms First Case
Lithuania reported its first coronavirus infection on Friday, in a woman who returned this week from a visit to Italy's northern city of Verona, the government said, as the disease spreads rapidly worldwide.
Hopes that the virus would be contained to China vanished, with countries beginning to stockpile medical equipment and investors taking flight in expectation of a global recession.
In a statement, the Lithuanian government said the woman had been isolated in hospital in the northern town of Siauliai following her return on Monday.
She has been under observation since, and is showing only slight symptoms, with no elevated temperature at the moment, it added.
New Virus Prompts Mormons to Cancel Key Leadership Event
The Church of Jesus Christ of Latter-day Saints announced Thursday that it has postponed a key April meeting of its top global leaders because of the spread of the coronavirus, and said it is discouraging its many members who live outside the U.S. from coming to Utah for much larger church event that same week.
The leadership meeting brings together about 300 leaders in the faith from the U.S. and other countries who gather behind closed doors to discuss church policies, sometimes leading to major public announcements about decisions made in the sessions. The meeting has been  postponed until October.
Worship services have been halted or suspended in Hong Kong, Mongolia, Korea and Japan, the church said Thursday.
Church officials say they are closely monitoring how to best to keep their 65,000 missionaries safe, especially in Asian countries hit hard by the virus.
China's Internal Reports Focus on Controlling Public Opinion
Chinese officials in Wuhan and other cities within Hubei Province, where the novel coronavirus outbreak is most severe, reported to their higher-ups in the provincial government that people are not able to secure treatment, running out of supplies amid restrictive lockdown measures, and feeling fearful and anxious about the spreading disease.
Despite such observations, authorities prioritized how to "control the society" and "manipulate public opinion" to view China's efforts to contain the virus positively, according to internal government reports that The Epoch Times obtained.
Authorities in the city of Shiyan, for example, listed their working targets as: "monitor closely petitioners and people whose benefits have been severely damaged"—in other words, people most likely to dissent against the authorities; "strictly prevent key people and groups from assembling and making trouble;" and "punish heavily the people who spread improper speech or rumors related to the epidemic."
Beijing Doctor Reveals True Situation in China
Despite efforts by top communist officials to protect Beijing from the Coronavirus outbreak at all costs, COVID-19 is rapidly spreading throughout the city, and a number of hospitals located in the Xicheng District are treating people who have become infected through person-to-person transmission.
The Xicheng District is home to the Zhongnanhai compound that houses the offices of top Chinese Communist Party (CCP) officials.
The director of internal medicine at a hospital in Beijing, using the alias Hou Yong, said that it's the corruption and incompetence of the CCP that has lead to the outbreak of the disease, and medical staff sent to Wuhan by the CCP are being used as cannon fodder.
He also revealed that recent confirmed cases in a local hospital are "very serious."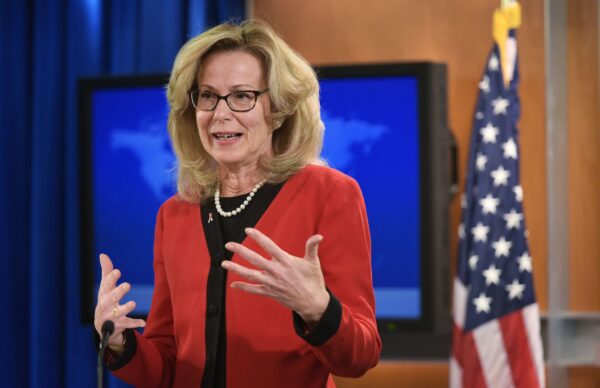 White House Names Coronavirus Response Coordinator
Vice President Mike Pence announced on Thursday that a global health official and leading expert in HIV/AIDs, Deborah Birx, has been appointed to serve as the White House's coordinator to combat the spread of the deadly novel coronavirus.
"Dr. Birx serves as the U.S. government's leader for combatting HIV/AIDS globally and will continue to oversee this critical work through her able Deputy Angeli Achrekar, while bringing her interagency expertise and coordination that brought ground-breaking progress to the global HIV/AIDS pandemic to the coronavirus response in the White House," Pence said in a statement on Thursday.
Birx is currently the U.S. Global AIDS Coordinator and U.S. Special Representative for Global Health Diplomacy—roles she has held since 2014.
Swiss Coronavirus Cases Rise to 9
The number of confirmed coronavirus cases in Switzerland rose to nine on Thursday, as the canton of Basel-City put a number of children into a two-week quarantine after one of their caregivers tested positive for the virus.
A young woman who returned to work at a daycare facility after traveling to Milan has tested positive for the new coronavirus, authorities in Basel-City said late on Thursday.
"The young woman who resides in the canton of Basel-City is doing well given the circumstances," the region's health department said in a statement. "As a carer for children and young children working at a daycare in Riehen, she came into contact with many children. The health department is now making extensive checks in the patient's professional and personal environment accordingly."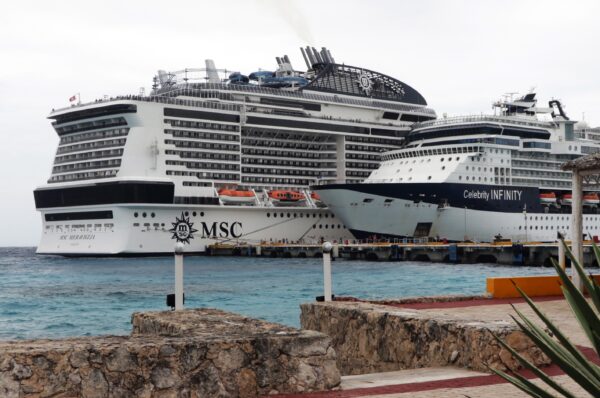 Dominican Republic Rejects Cruise Ship
The Dominican Republic rejected a cruise ship on Thursday over fears of the new coronavirus while Mexico allowed another that had been turned away at multiple ports to dock.
The latter ship, the MSC Meraviglia, had more than 6,000 people on board when it docked in Cozumel, an island in Mexico, after being rejected by Jamaica and the Cayman Islands.
Alejandra Aguirre, the secretary of health in the state of Quintana Roo, said none of the passengers would be allowed to disembark until they were cleared by health officials. She said officials received information about a patient on board who was diagnosed with the flu and that "it is not a case of coronavirus."
Mimi Nguyen-Ly, Melanie Sun, Zachary Stieber, Angela Bright, Nicole Hao, Jack Phillips, the Associated Press, and Reuters contributed to this report.
For updates from Feb. 27, click here.