Countries around the world are taking measures to stem the spread of the new coronavirus disease, dubbed COVID-19, as the death toll continues to rise.
This page has updates from Feb. 20. For updates from Feb. 21, click here.
Chinese Officials Confirm Airborne Transmission of Virus in Limited Conditions
The Chinese regime's top health authority has confirmed that the novel coronavirus can be spread through the air under limited circumstances, adding a new route of transmission for the disease.
The coronavirus can be passed via aerosol transmission—that is, exposure to tiny droplets in the air containing the virus—if a person is exposed, over a long period of time, to high concentrations of aerosols carrying the virus in a relatively closed environment, according to updated guidelines published by China's National Health Commission on Feb. 19.
Don't License Vaccine: Lawmakers to US Govt
Over a dozen lawmakers on Thursday asked the Trump administration not to license any COVID-19 vaccines that are developed while also requesting requirements to ensure the price of any vaccines don't reach excessive levels.
The members of the House of Representatives said in a Feb. 20 letter to President Donald Trump that they're proud the United States is a leader in developing a new vaccine and treatments for the new coronavirus, which causes a disease that has killed thousands worldwide, primarily in China. But any vaccine or treatment funded by U.S. taxpayer dollars shouldn't be exclusively licensed, the lawmakers wrote.
US Warns of 'Apparent Community Spread' Outside China
The United States warned travelers of "apparent community spread" of the new virus in five countries outside of China, as well as the island of Taiwan.
The CDC is recommending Americans not travel to China and is also advising travelers of the apparent spread in Japan, Singapore, South Korea, Vietnam, Thailand, and Taiwan.
"Community spread means people have been infected with the virus, including some who are not sure how or where they became infected. At this time, the extent of virus spread is not sustained or widespread enough to meet the criteria for a travel notice," the agency stated on its website.
Ukrainians Clash With Police to Block Evacuees From China
Ukraine's effort to quarantine more than 70 people evacuated from China over the new virus outbreak plunged into chaos Thursday as local residents opposing the move engaged in violent clashes with police.
Buses carrying evacuees were finally able to reach the designated place of quarantine after hours of clashes. The masked evacuees, exhausted by the long journey, were peeking through bus windows as they drove slowly under a heavy police escort while protesters tried to block the road and even hurled stones at the buses.
They shattered a window in one of the buses, but the evacuees appeared unhurt.
Since the early morning, several hundred residents of the village of Novi Sanzhary in Ukraine's central Poltava region had cut the road to a sanitarium intended to host the evacuees, fearing they could become infected. Demonstrators put up roadblocks, burned tires, and clashed with riot police who moved to clear access.
More than 10 people were detained, and Ukraine's Interior Minister Arsen Avakov personally visited the site of the protests to try to calm the crowd down.
Avakov urged the protesters "not to fall for provocations and be understanding of the necessity for these temporary measures."
"The situation is rather heated," Poltava regional police spokesman Yuri Sulayev said.
Ukrainian President Volodymyr Zelensky weighed in, saying the protests showed "not the best side of our character." He tried to reassure people that the quarantined evacuees wouldn't pose any danger to local residents.
In a statement published on his Facebook page, Zelensky said the people evacuated from China are healthy and will live in a closed medical center run by the National Guard in the village as a precaution.
"In the next two weeks it will probably be the most guarded facility in the country," Zelensky said.
But municipal legislators in the village vowed to continue opposing the evacuation, saying that the sanitarium's sewage system is linked to the one in the village and ends up in a nearby wastewater facility.
"We can't allow putting the health and life of local residents at risk, and demand that top officials take urgent moves to prevent people from China from being put here," they said in a statement.
Amid the clashes between local residents and police, Ukraine's Prime Minister Oleksiy Honcharuk said he will immediately fly to the site to personally oversee things.
In the early hours of Thursday, a plane with 45 Ukrainians and 27 foreign nationals took off from Wuhan, the epicenter of the outbreak. Those evacuated included people from Belarus, Kazakhstan, Argentina, Ecuador, Costa Rica, the Dominican Republic, Panama, and other countries.
The plane stopped in Kazakhstan to drop off Kazakh passengers. Later, it sought to land in Kharkiv, a city in northeastern Ukraine, but could not due to bad weather conditions.
Instead, it flew to Kyiv to refuel, and eventually arrived in Kharkiv.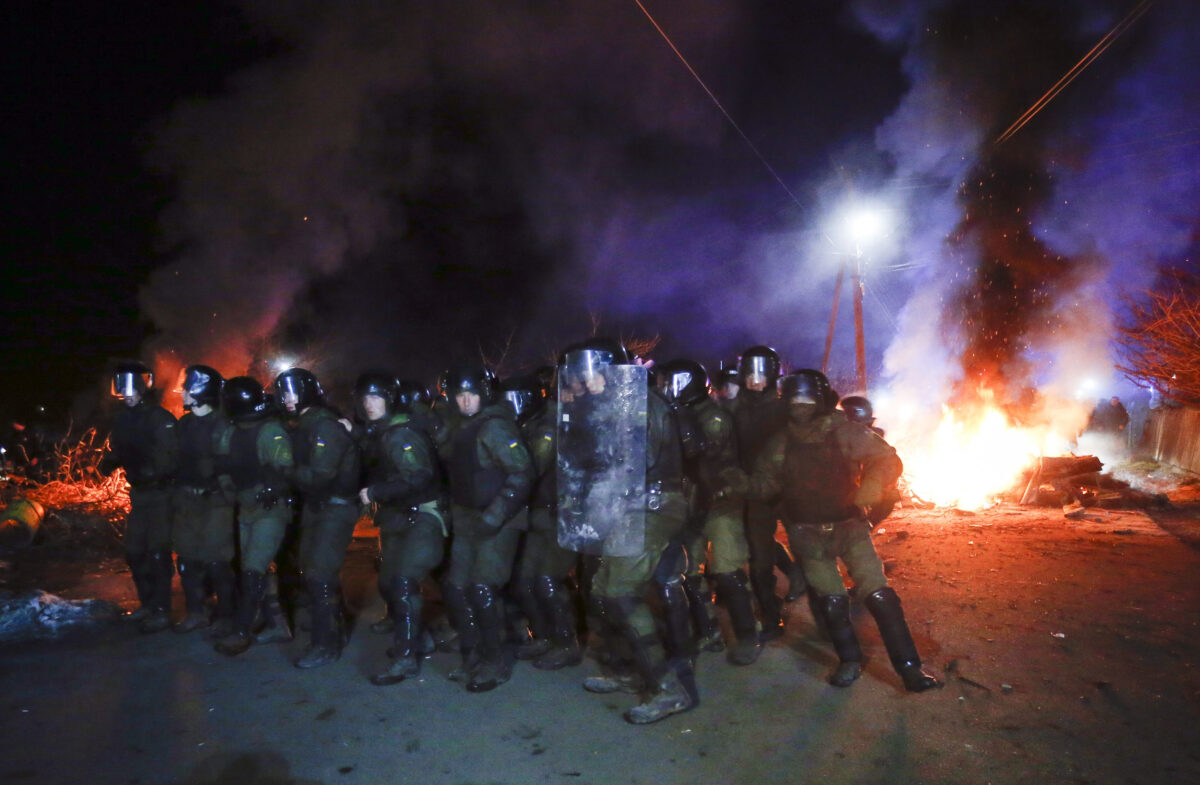 Preliminary Results From Trials Expected Within Three Weeks
Preliminary results from two clinical trials of therapeutics for the new coronavirus that's spreading around the world are expected in several weeks, World Health Organization (WHO) officials said on Thursday.
The organization's R&D Blueprint, a plan that allows the rapid activation of research and development activities during epidemics, has enabled the fast-tracking of two trials, WHO director-general Dr. Tedros Adhanom Ghebreyesus said at a press conference in Geneva at the organization's headquarters on Thursday.
"We expect preliminary results in three weeks," Tedros said.
One of the trials is using lopinavir and ritonavir, two drugs typically used to treat HIV, or human immunodeficiency virus infection. The medications are part of a class called protease inhibitors, working by decreasing the amount of HIV in the blood, according to the U.S. National Library of Medicine.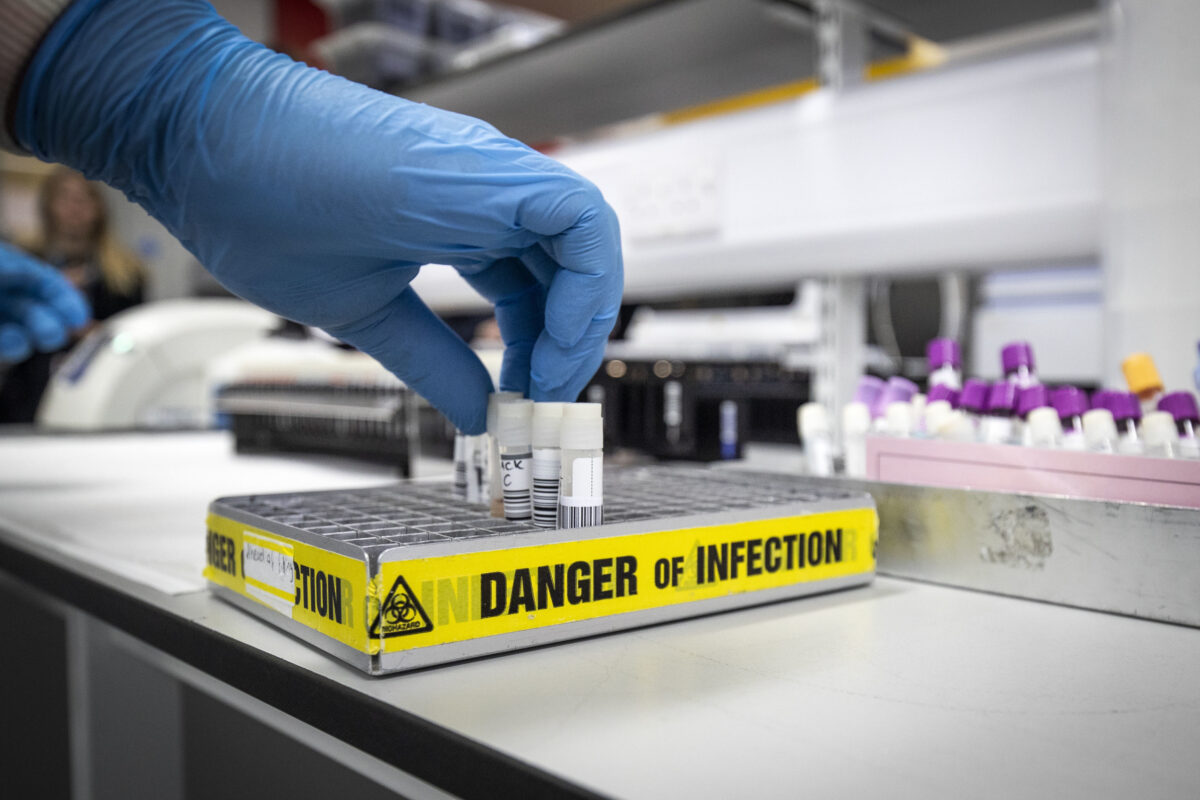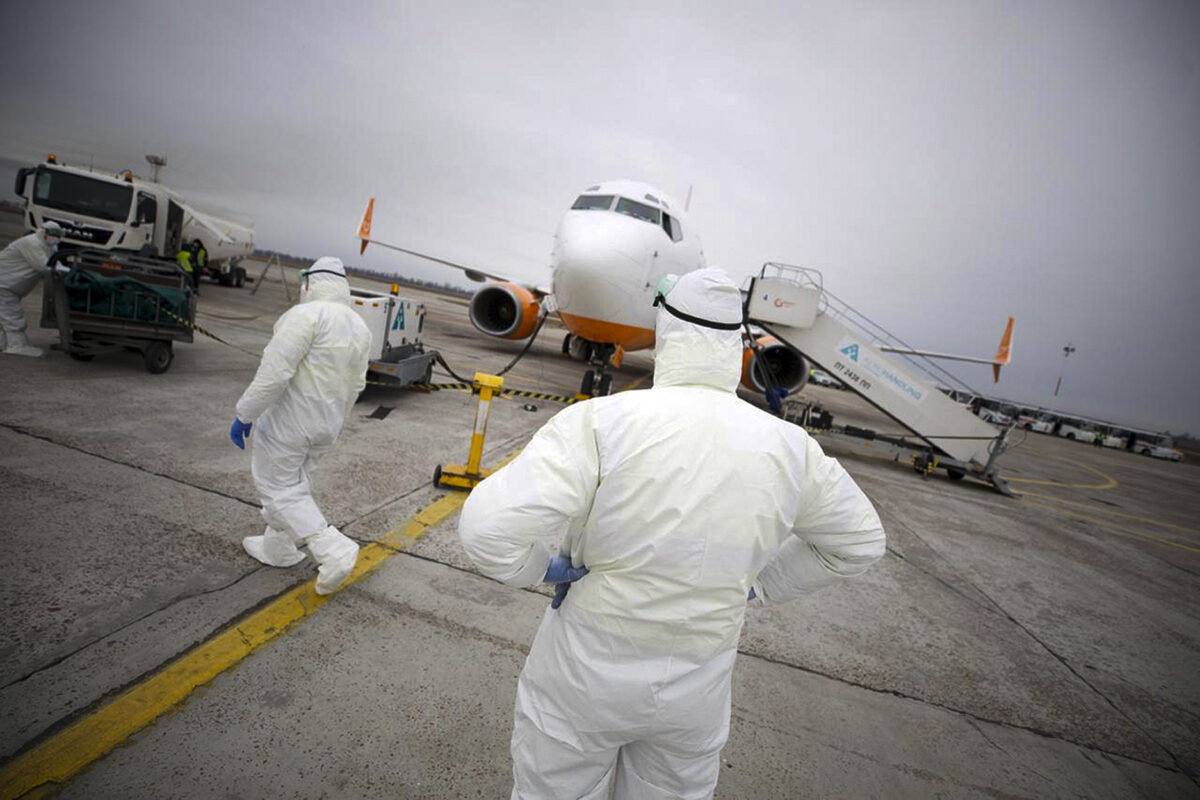 More Than 1,000 Coronavirus Cases Outside China Confirmed: WHO
More than 1,000 cases of the new coronavirus have been confirmed outside of China, according to the World Health Organization (WHO).
Along with 1,076 cases, seven deaths have been reported, WHO director-general Dr. Tedros Adhanom Ghebreyesus told reporters in Geneva on Feb. 20. That includes two deaths from Iran, which reported five cases this week.
The cases span across 26 countries.
The new virus has been confirmed to spread from person-to-person and a growing number of patients who have no recent travel history to China have become infected. No vaccine or treatment exists for the virus, though some patients have recovered with rest and care.
Of all the cases outside of China, more than half are among passengers on the Diamond Princess cruise ship, which was placed under quarantine in Yokohama, Japan in early February. Most of the passengers have since been hospitalized or, if they tested negative, released.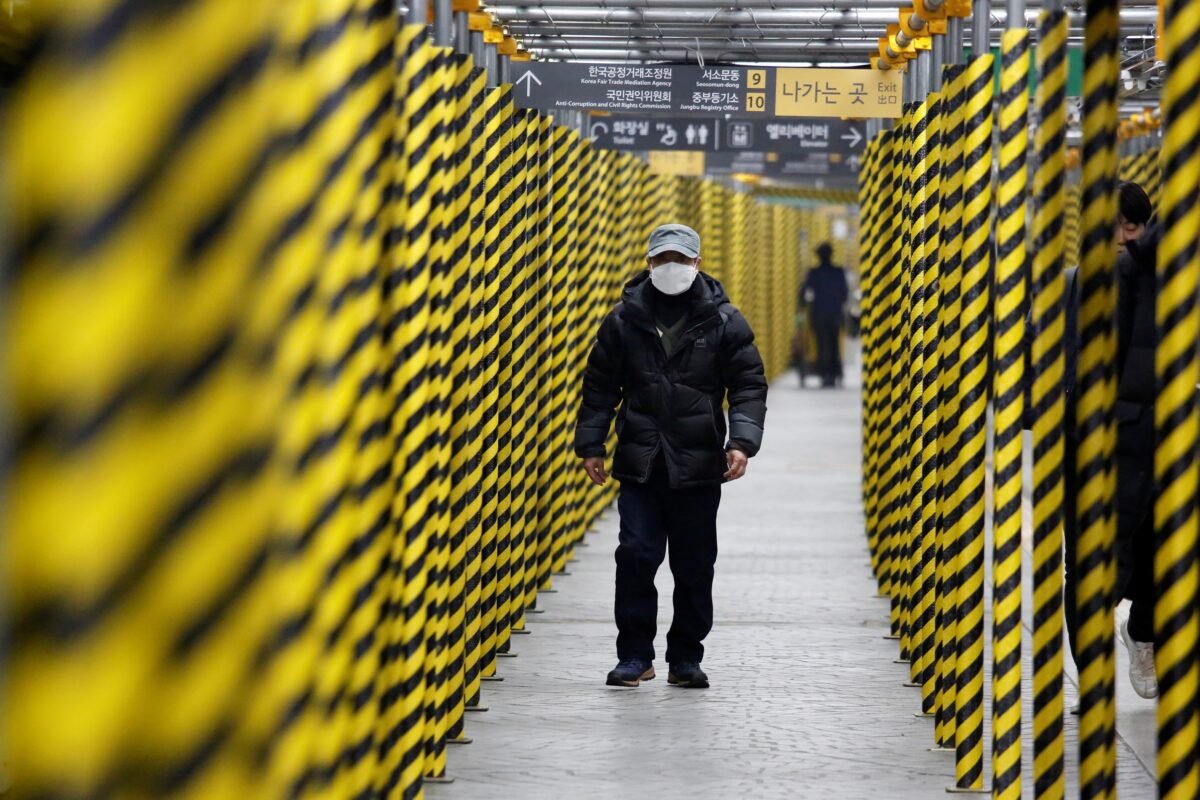 South Korea City Deserted After Church 'Super-Spreader'
The streets of South Korea's fourth-largest city were abandoned on Thursday, with residents holed up indoors after dozens of people caught the coronavirus in what the authorities described as a "super-spreading event" at a church.
The deserted shopping malls and cinemas of Daegu, a city of 2.5 million people, became one of the most striking images outside China of an outbreak that international authorities are trying to prevent from spreading into a global pandemic.
Daegu Mayor Kwon Young-jin told residents to stay indoors after 90 people who worshiped at the Temple of the Tabernacle of the Testimony showed symptoms of infection and dozens of new cases were confirmed.
The church had been attended by a 61-year-old woman who tested positive, known as "Patient 31." Korea's Centers for Disease Control and Prevention described the outbreak there as a "super-spreading event."
"We are in an unprecedented crisis," Kwon told reporters, adding that all members of the church would be tested. "We've asked them to stay at home isolated from their families."
Describing the abandoned streets, resident Kim Geun-woo, 28, said by telephone: "It's like someone dropped a bomb in the middle of the city. It looks like a zombie apocalypse."
South Korea Sees First Death, Another Jump in Cases
The number of confirmed Novel Coronavirus cases in South Korea linked to a church in the central city of Daegu has surged, with one patient believed to have infected dozens of people, officials said on Feb. 20. The country's Centers for Disease Control and Prevention (KCDC) also reported the first death from the new virus, a South Korean man around 63 years old.
The man, who had been bedridden for more than 20 years at the hospital, tested positive for the Novel Coronavirus on Thursday after his death. At the same hospital, there are 13 other confirmed cases of coronavirus.
Another cluster was traced to church services that a 61-year-old woman, who had earlier this week been confirmed as "Patient 31" in the country, had attended in Daegu, 186 miles southeast of Seoul. At least five of the cases have an "epidemiological link" to that same patient, the KCDC said.
The country also saw 22 new cases, bringing its total number of COVID-19 cases to 104. The total number of reported cases on Thursday so far is 53, the largest tally in a single day for South Korea.
The patient, the country's first potential "super spreader," attended the same service—the Temple of the Tabernacle of the Testimony, formerly known as the Shincheonji Church of Jesus—as the patients testing positive for the virus on Thursday.
"We believe that there were many contacts at the church and we are planning to conduct kit tests for the entire church," KCDC chief Jung Eun-kyeong said in a briefing, the Korea Times reported.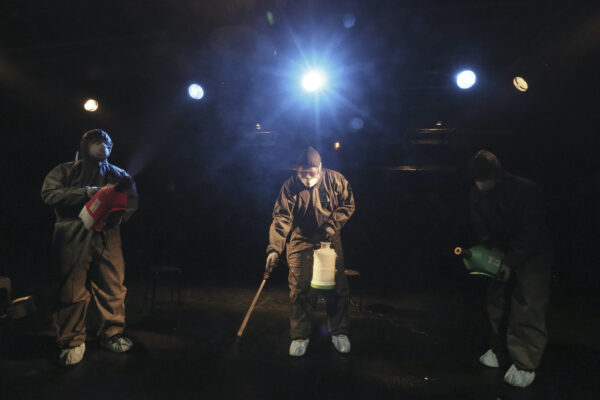 Hubei Extends Work Suspension
China's Hubei province on Thursday asked firms not to resume work before March 11 due to the coronavirus outbreak, saying only businesses involved in epidemic prevention and control or necessary public services would be exempt.
Schools will also remain shut, the Hubei government said on its official Weibo account, extending a suspension that previously stretched to Feb. 21.
Hubei is the epicenter of the outbreak.
Iran Reports 3 Mores Cases
An Iranian state-run news outlet ISNA reported on Thursday that three Iranian citizens have tested positive for the new coronavirus disease, bringing the total number of cases in the country to five.
Five hospitals have been designated to treat coronavirus cases.
The latest news comes after Iran's first two coronavirus cases, confirmed on Wednesday in the city of Qom, also became the country's first two deaths.
Following the deaths, IRNA reported that schools and universities in Qom would be closed to enable an investigation. Iranian health ministry spokesman Kianush Jahanpur said on Twitter that officials were calling for the suspension of all religious gatherings in Qom.
Australia Extends Ban on Travel From China
The Australian National Security Committee of Cabinet has extended a ban for foreign travelers coming from China for another week until Feb. 29.
The extension means that foreign citizens, with the exception of permanent Australian residents who have been in mainland China, will be barred from entering Australia for 14 days from the time they left mainland China.
Citizens and permanent residents of the country are able to enter but still need to be in self-quarantine for 14 days.
The Australian government first announced the new border-control measures on Feb. 1.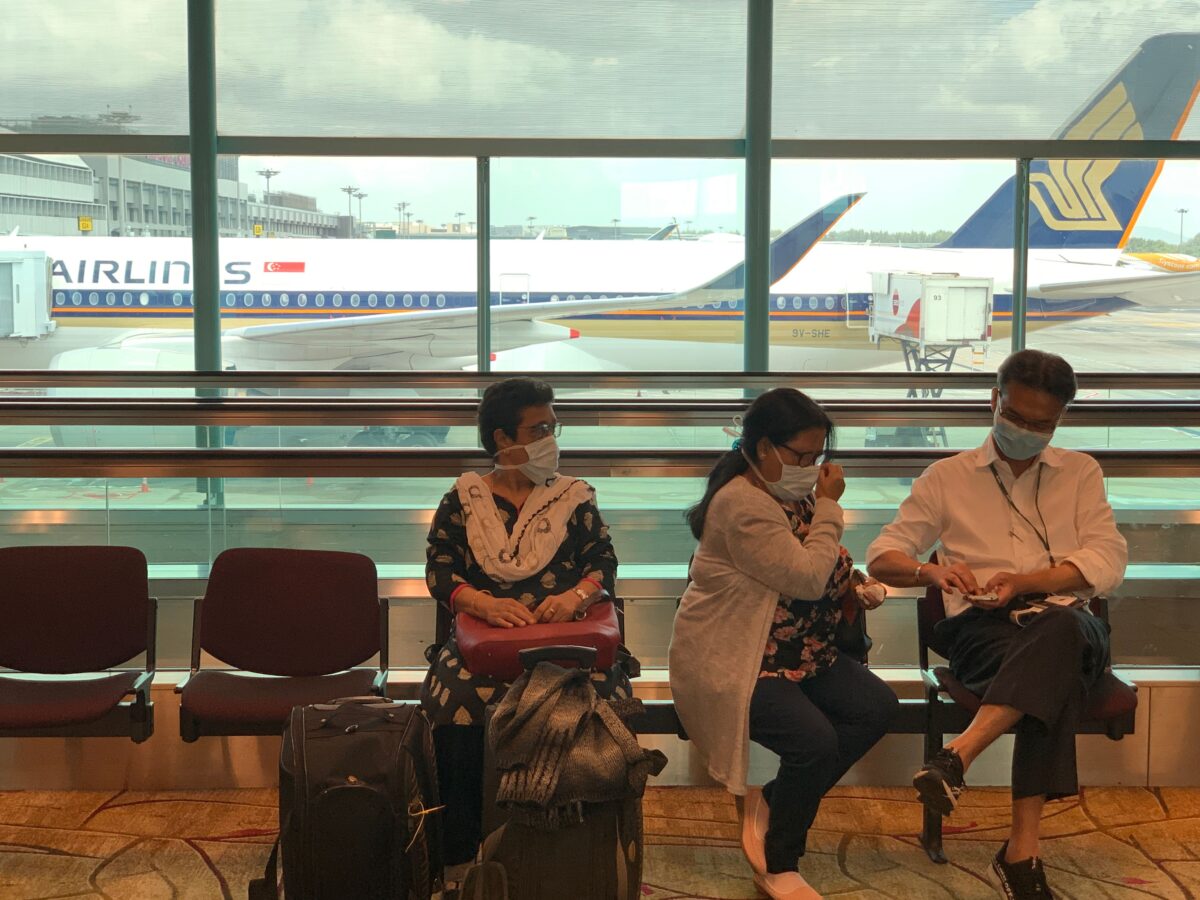 Singapore Confirms 3 New Cases
Singapore's Health Ministry confirmed three new cases of the new coronavirus, raising the city-state's coronavirus case total to 84. The three latest cases involve Singaporean citizens with no recent travel history to China.
One of the cases is a 35-year-old Singaporean woman, now in isolation. She was linked to "case 66″—a Singaporean man who has not traveled to China recently and is linked to a cluster of infections at the Grace Assembly of God church. This cluster is the city-state's largest known group of associated infections and currently affects 22 people.
The other two cases are a 57-year-old Singaporean woman and a 54-year-old Singaporean man.
The ministry also said that five cases have been discharged, among them the first confirmed case in the city-state.
Australian Evacuees From Virus-Hit Ship Begin 2nd Quarantine
Around 180 Australians evacuated from a virus-stricken cruise ship arrived Thursday in the city of Darwin to begin a second quarantine period.
The former cruise ship passengers will spend the next two weeks in a camp facility near the northern Australian city, Australian health officials said.
The new coronavirus that causes the COVID-19 illness infected more than 600 people on the Diamond Princess.
The ship had been docked at the port of Yokohama since early this month in a quarantine that was widely considered a failure. The quarantine ended Wednesday and passengers who tested negative for the virus began leaving.
The group of Australian evacuees was flown from Japan in the early hours of Thursday morning on a Qantas 747 chartered by the Australian government.
Chinese Police Will Force Companies to Resume Operations
The Chinese central government has ordered businesses to resume operations after an extended Lunar New Year holiday due to the Novel Coronavirus outbreak. But many are afraid of their staff spreading COVID-19, and have refused to reopen.
Some local authorities have resorted to deploying police, who have been entering company premises and forcing them to operate.
Others have hired chartered planes and buses to pick up migrant workers from their village hometowns and transport them to major cities for work.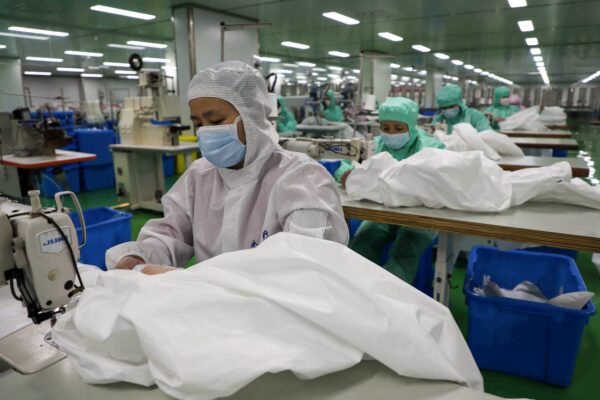 New Virus Spreads More Like Flu Than SARS: Study
Scientists in China who studied nose and throat swabs from 18 patients infected with the new coronavirus say it behaves much more like influenza than other closely related viruses, suggesting it may spread even more easily than previously believed.
In at least in one case, the virus was present even though the patient had no symptoms, confirming concerns that asymptomatic patients could also spread the disease.
Although preliminary, the findings published on Wednesday in the New England Journal of Medicine, offer new evidence that this Novel Coronavirus is not like its closely-related coronavirus cousins like SARS and MERS.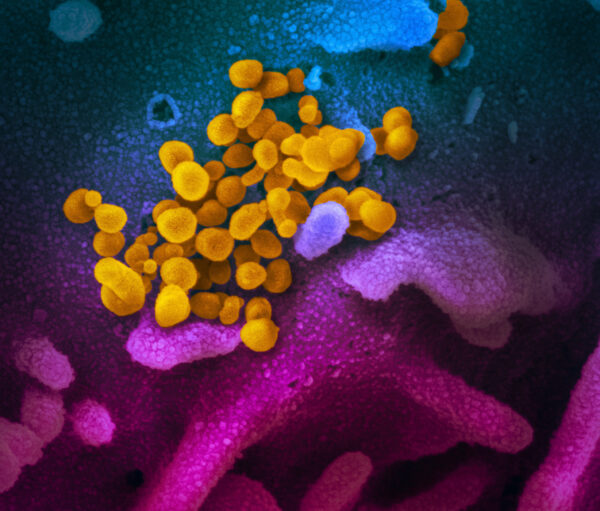 2 Passengers From Cruise Ship in Japan Die
Two passengers from a coronavirus-hit cruise ship moored near Tokyo have died, public broadcaster NHK said on Thursday, as a second group of passengers began disembarking after two weeks quarantined onboard.
More than 620 of the passengers on the Diamond Princess liner have been infected on the ship, which has been quarantined since Feb. 3, initially with about 3,700 people on board.
NHK, citing a government source, said the passengers were an elderly man and woman, both in their 80s.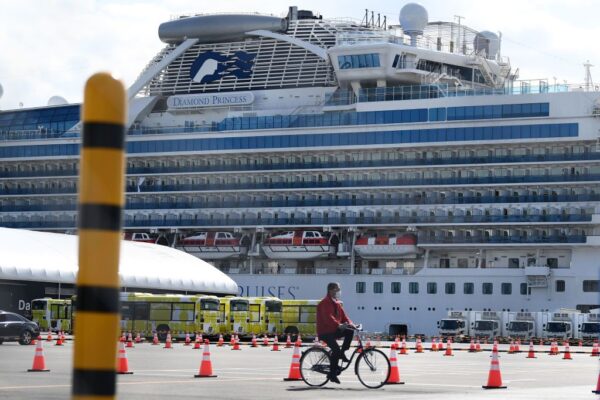 Mimi Nguyen Ly, Isabel Van Brugen, Frank Fang, Zachary Stieber, The Associated Press, and Reuters contributed to this report.
For updates from Feb. 19, click here.