Countries around the world are taking measures to try to stem the spread of the new coronavirus disease, dubbed COVID-19, as the death toll continues to rise.
Refresh for Feb. 21 updates.
2 More Australians from Diamond Princess Have Virus
Another two people evacuated to Darwin in Australia's north after disembarking from the Diamond Princess cruise ship have tested positive for coronavirus, authorities have confirmed on Saturday.
This brings the total of Australians who left the ship on Thursday who have the virus up to six. The figure is expected to rise with another three patients to be screened on Saturday.
The two people who tested positive on Saturday are from Victoria. They will be repatriated to their home state's health system.
Two Queensland women aged 54 and 55 who tested positive on Friday night will be flown to a Brisbane hospital on Saturday for further treatment.
Earlier, two other Australians were confirmed to have contracted coronavirus. A 78-year-old man from Western Australia was transferred to Sir Charles Gairdner Hospital in Perth on Friday. His wife was to travel with him but is now being isolated at home for two weeks.
A 24-year-old woman from South Australia has been transferred to Royal Adelaide Hospital.
Under the evacuation deal, state governments agreed to treat any patients in their home states.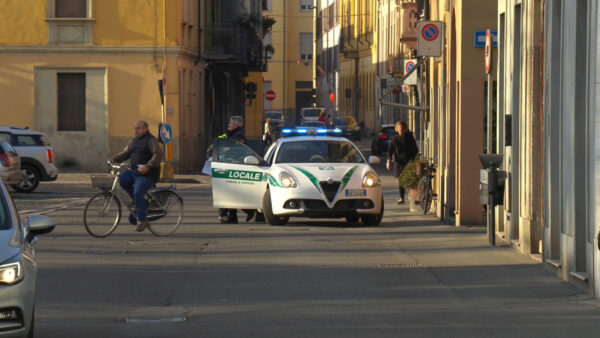 First Italian Dies of Coronavirus
An elderly man in the northern city of Padua has died after being infected with the coronavirus, becoming the first Italian victim of the disease, Health Minister Roberto Speranza said on Friday.
Health authorities announced earlier in the day 15 cases of the virus in the wealthy northern region of Lombardy and two in neighboring Veneto where Padua is located—the first known cases of local transmission in the country.
None of those infected were believed to have traveled to China, the epicenter of the new illness, and local authorities in Italy scrambled to contain the outbreak.
Local media said the dead man was a 78-year-old from the small town of Vo' Euganeo who was hospitalized two weeks ago.
"Strict measures to create a health cordon around Vo' Euganeo (have been put in place)," regional governor Luca Zaia wrote on Facebook.
Canada: Woman Coming Home From Iran Is BC's 6th Case
A sixth presumptive case of COVID-19 has been diagnosed in British Columbia after a woman in her 30s returned to the province from Iran, bringing the total number of cases in Canada to nine.
Provincial health officer Dr. Bonnie Henry said on Feb. 20, the latest patient's case is relatively mild and a number of her close contacts have already been put in isolation.
Henry said earlier this week that four of the five people already diagnosed with the virus were symptom-free.
16 New Reported Coronavirus Cases Spark Fear in Italy
Italian authorities reported 16 cases of the new coronavirus on Friday, as the country grappled with the surge after having just three total confirmed one day earlier.
Six patients were in the northern town of Codogno, prompting bars, schools, and offices to shut down for up to five days under an order from the mayor to try to stop the spread of the new virus, which causes the COVID-19 disease.
Three of the six patients, including a 38-year-old who is intensive care, are showing symptoms, while three others were re-tested to confirm the results, reported The Local.
Discovery of the cases "has created a situation of alarm throughout the municipality," Codogno Mayor Francesco Passerini said.
The transmission of the new cases hasn't been confirmed but authorities said the man in intensive care shared a meal with another man who visited China last month. The pregnant wife of the man in the hospital and a friend of his are two of the other confirmed cases. Authorities later in the day said that there were 10 additional cases in northern Italy.

Window of Opportunity 'Narrowing': WHO Chief
The window of opportunity to contain the new virus is "narrowing" World Health Organization (WHO) director-general Dr. Tedros Adhanom Ghebreyesus said on Friday.
There are now 1,152 COVID-19 cases in 26 countries, he said in Geneva, on the same day Iran reported two new deaths and 13 new cases and South Korea reported one new death and 100 new cases. Eight deaths have taken place outside of China.
The cases in other countries, some of which aren't linked to Wuhan—the epicenter of the recent outbreak—or other parts of China, are "very worrisome," Tedros said. Iran's situation, specifically, he said, "is very concerning," pointing to the first confirmed coronavirus patient in Lebanon, a 45-year-old woman, being linked to Iran. Other cases stemming from Iran could pop up in the coming days, officials said.
"These dots are actually very concerning. Take them as dots or trends," Tedros told reporters. "What I believe is, the window of opportunity is still there. But our window of opportunity is narrowing. That's why we called [on] the international community to act."
Iran Reports Two New Deaths
Two new deaths from the COVID-19 disease took place in Iran, authorities said on Feb. 21.
Iranian authorities reported the first cases of the disease, which is caused by a new coronavirus, on Thursday. In an update soon after, they said the first two patients in the country both died.
Most of the cases in the country have been in Qom, a Muslim holy city 75 miles south of Tehran, the capital. The new cases include seven patients in Qom, four in Tehran, and two in Gilan, said Kianush Jahanpur, a spokesman for Iran's Health Ministry, in a statement.
"Most of the cases were residents of Qom or had a history of returning from Qom in recent days and weeks," Jahanpur said in a Twitter post.
"Unfortunately, two people have lost their lives," he said. The deaths took place in Qom, as did the previous two, according to IRNA, a state-owned news outlet. Health officials called on Thursday for the suspension of all religious gatherings in Qom.

Israel Says Cruise Passenger Flown Home from Japan Has Virus
One of the 11 Israelis who were flown home after being quarantined on a cruise ship in Japan has tested positive for the new virus that emerged in China late last year, the first case to be reported inside Israel, officials said on Feb. 21.
The Israeli cruise ship passengers, who had all initially tested negative for the new coronavirus, arrived on a charter plane overnight. They were met by medics in protection suits and immediately taken to the Sheba Hospital near Tel Aviv, where they will be kept in quarantine.
South Korea Reports Surge in Infections to 204 Cases, Second Death
South Korean health officials confirmed 100 new cases of the novel coronavirus on Feb. 21, bringing the national total to 204. Officials also said the second patient with the new virus died.
The patient was a woman in her 50s who was hospitalized in Busan.
South Korea has the largest number of cases outside of China and Japan, where the cluster from the Diamond Princess cruise ship accounts for most of the patients.
The new cases mark the biggest daily jump in infection cases in a single day since South Korea reported its first case on Jan. 20.
South Korea's Center for Disease Control and Prevention (KCDC) reported 48 new cases of the virus on Friday afternoon and 52 new cases in the morning, local outlet Yonhap News Agency reported.
The country reported 20 new cases on Wednesday and 53 new cases on Thursday, as well as the first death from the new virus.
Among the 100 new cases, 85 are linked to the church called Shincheonji in the southeastern city of Daegu. Health officials said a 61-year-old Korean woman who tested positive on Feb. 18, who attended the church, may have spread the virus there.
Among the 204 cases, 153 are in Daegu and North Gyeongsang Province, and 128 are connected to the church.
Woman Returning to Canada From Iran Tests Positive for Virus
A woman who had recently returned from Iran has tested positive for COVID-19 in British Columbia, bringing the total number of known infections in Canada to nine.
The test results are currently being double-checked by the National Microbiology Laboratory, according to British Columbia's Ministry of Health.
The woman in her 30s is now in isolation at home. The ministry said that her close contacts are being identified and will be notified by public health officials.
In addition to the nine cases of transmission in Canada, an additional 47 passengers from Canada who were aboard the Diamond Princess cruise ship in Japan have also tested positive for the virus.
They will remain in Japan for monitoring while another 209 passengers who tested negative will most likely be allowed to return to Canada for 14 more days of quarantine.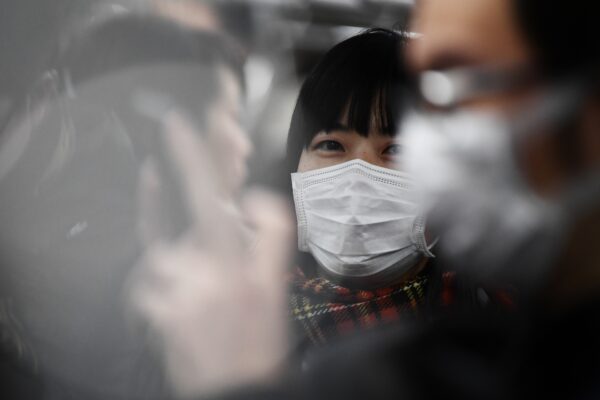 2 New Cases in Japan Are Children
Two elementary school children are among the new cases of novel coronavirus reported in Japan on Friday, local media NHK reported.
The children have been identified as two boys from Nakafurano Town in the northern Japanese prefecture of Hokkaido, which now has eight known cases.
A woman in her 40s working as a quarantine officer at New Chitose Airport in Hokkaido's Chitose City was also among the new patients identified on Friday.
Japan has 97 known cases of the virus, with some of those being among the 634 known cases in the country linked to the cruise ship.
Three elderly Japanese to date have died from the virus.
Iraq Closes Border With Iran Over Fears of Local Coronavirus Outbreak
Iraq has announced that it won't be allowing Iranians into the country through its land border for at least three days after at least five people were confirmed to be carrying the novel coronavirus in Iran, including two deaths.
The Iraqi Border Ports Authority confirmed the border shutdown on Thursday.
Iraqi nationals are exempt from the shutdown, although they will have to self-quarantine for 14 days upon their return, the government has said.

Healthy Passengers All Cleared From Cruise Ship in Japan
Japan's health minister said the last cruise ship passengers who tested negative for a new virus will leave the Diamond Princess on Friday after a much-criticized quarantine of the vessel ended.
The ship docked at a Yokohama port has the most COVID-19 cases outside of China, with 634 confirmed by late Thursday. Two former 80-year-old passengers have died.
Health Minister Katsunobu Kato told a news conference the mass disembarkation into Japan of passengers from the ship is set to end Friday, while dozens of foreign passengers are flying back to their home countries on flights chartered by their governments.
Most crew members and other passengers who have not completed their 14-day quarantines because they had more recent contact with infected people are staying on the ship for now, but they will be transported to a government facility to be quarantined in isolation.
4 Israelis on Cruise Ship Test Positive for Virus
Israel's Ministry of Health said that four Israeli Diamond Princess passengers have tested positive for the novel coronavirus.
Following the Thursday test results, the patients will now have to remain in Japan, while 11 Israeli passengers who tested negative have been given clearance to travel home after 14 days of quarantine on the ship, Israeli news outlet Haaretz reported.
An Israeli expert on infectious diseases from Hadassah Medical Center, Prof. Ran Nir-Paz, will be remaining in Japan as support for the Israeli nationals who will remain quarantined in two of Japan's military hospitals.
According to the ministry, the Israelis are all in good condition.

4 Cruise Ship Evacuees in California Test Positive for Virus
Four Americans who tested positive for the new virus that caused an outbreak China are being sent to a hospital in Spokane, Washington, for treatment, officials said Thursday. They were being transferred from Travis Air Force Base in California, hospital officials said.
The four were passengers on the Diamond Princess cruise ship and were among more than 300 evacuees flown back to the United States over the weekend, according to a spokeswoman for the Department of Health and Human Services.
They had not been identified by health authorities as potential infected passengers at the time.
Infections in South Korea Jump to 156, Concerns of Local Outbreak
South Korea on Friday morning reported 52 additional cases of COVID-19, taking the national infection total to 156.
The total on Thursday stood at 104, but the new cases on Friday morning saw the nation's number of cases almost triple in merely three days.
Most new cases have been traced to a 61-year-old female "super-spreader" who attended church services in the southeastern city of Daegu, around 186 miles southeast of Seoul.
Of the new cases, 41 were reported from Daegu, three were reported from Seoul, and one from Jeju Island, among other locations, the Korea Center for Disease Control and Prevention said in a press release.
Three military personnel are among the new virus patients.
Given the situation, the Korean CDC has now declared that COVID-19 is spreading locally in South Korea.

11 Evacuees Test Positive, Others Released
The 57 people evacuated by the United States from Wuhan, China, on Feb. 7 were told they are free to leave on Thursday morning after spending 14 days quarantined at Camp Ashland National Guard Base in Nebraska.
The University of Nebraska Medical Center (UNMC), which had earlier cleared one evacuee suffering minor respiratory symptoms of the virus, said in a press release that all 57 people were scheduled to fly out of Omaha at Eppley Airfield.
The evacuees now join others from Marine Corps Air Station Miramar and the Travis Air Force Base in California to rejoin the general population after completing their time in quarantine and showing no symptoms of the virus.
Eleven passengers evacuated by the United States from the Diamond Princess cruise ship in Japan, meanwhile, tested positive for the novel coronavirus, according to the University of Nebraska Medical Center (UNMC).
Only some of the patients are showing any virus symptoms, with those that are being mild in nature.
According to the UNMC, 10 patients are quarantined in the facility's National Quarantine Unit, while two others have joined a third who was earlier admitted into the adjacent Nebraska Biocontainment Unit in need of additional care.
The 13 evacuees were flown from the Diamond Princess out of Yokohama, Japan, to the quarantine facilities in Nevada on Feb. 17 because they were considered "high-risk patients."
At the facility, they were all given separate rooms to wait out their 14-day quarantine period.
Japan Adds 8 to Coronavirus Count
Japanese news agency Jiji Press reported on Thursday that eight more people were confirmed to have COVID-19.
The count excludes cases confirmed on the Diamond Princess cruise ship that was docked at Yokohama Port off Japan.
Among the eight new cases are a husband and wife in their 60s from Fukuoka; four men from the cities of Sapporo, Sagamihara, Tomigusuku and Nagoya; and two women in Chiba Prefecture and Yokohama city.
The news agency reported that Fukuoka officials said the couple from Fukuoka hasn't had a recent history of overseas travel.
Meanwhile, Sapporo officials said that the man in their city among the latest cases was reportedly in contact with a person who was confirmed to be infected on Tuesday.
The infected man in Sagamihara was reported to be at a hospital where there was a coronavirus-infected woman who died on Feb. 13 after she received treatment.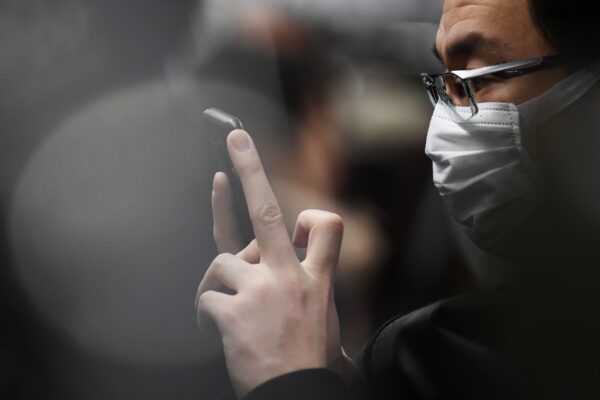 Shifting Virus Count Method Fuels Rising Mistrust in Chinese Data
Conflicting numbers of new coronavirus cases reported by two Chinese regional authorities on Feb. 20 drew confusion and have raised further questions about the reliability of data on the outbreak from the Chinese regime.
According to China's National Health Commission, virus epicenter Wuhan City, the capital of Hubei Province, recorded 615 new confirmed cases on Thursday—hundreds more than the total additional cases reported by the province itself, which reported only 349 cases.
Chinese health officials said the higher Wuhan numbers resulted from a change in the way they officially count infections, in accordance with a new guideline that came into effect a day earlier. This is the second change to the official count method for Hubei Province within a month.
Kuwait Airways Suspends Flights to Iran
Kuwait's flag carrier Kuwait Airways announced that it is suspending all flights to Iran from Thursday due to the reported cases of coronavirus in the city of Qom and Araq.
Two of the four cases reported from Qom have died from the virus. The deaths were the first confirmed cases in the Middle East.
The cancellation of flights comes at the advice of the country's health ministry and civil aviation authority amid fears of an outbreak in the country.
Alireza Vahabzadeh, an adviser to Iran's health minister, told Al Jazeera on Wednesday, "It remains unclear where the virus in Iran has come [from]."
The airline is the second to cancel flights to Iran after Iraq Airways, which also stopped flights earlier on Thursday.
2 Australians Evacuated From Cruise Ship in Japan Infected
Two people brought back to Australia from a cruise ship in Japan have tested positive for the novel coronavirus, the nation's chief medical officer has confirmed.
Both remain well and are being housed in a separate isolation unit at Howard Springs outside Darwin, the nation's chief medical officer said on Friday.
Public health authorities from their home states are organizing medical transfers for the patients and their partners.

South Korea Declares Daegu 'Special Zone' After Surge in Infections
South Korea has declared the southeast city of Daegu and the surrounding region as a "special management zone" following an explosion in new coronavirus infections that city officials say threaten to overwhelm the region's health system.
Prime Minister Chung Se-Kyun on Friday said the national government will concentrate its support to the region to ease a shortage in sickbeds, medical personnel, and equipment.
Sixty-nine cases of COVID-19 infections, as well as the country's first death of a virus patient, have been confirmed in the southeast city of Daegu and nearby areas over Wednesday and Thursday—a sudden jump that triggered fears that the outbreak from Wuhan is now getting out of control on South Korea.
The surge of infections in the Daegu area and several cases in the capital Seoul, where infection routes weren't immediately traceable, forced government officials to acknowledge for the first time on Thursday that the virus has begun to circulate in the local population.
Daegu has a population of 2.5 million people.
South Korea has so far reported 104 cases of the illness imported from China.
Mimi Nguyen-Ly, Eva Fu, Zachary Stieber, Reuters, The Associated Press, and the Australian Associated Press contributed to this article.
For updates from Feb. 20, click here.