The novel coronavirus that originated in Wuhan, China, and the disease it causes, COVID-19, has spread to more than 100 countries and territories around the world, killing thousands.
Below are March 14 updates. Click here for March 15 updates.
Trump Tests Negative for Novel Coronavirus
The White House physician has said that the president's test result for COVID-19 has come back negative, according to a memo released to the media.
"Last night after an in-depth discussion with the President regarding COVID-19 testing, he elected to proceed," Dr. Sean Conley wrote in a memo.
Spain Announces Lockdown, France Shuts Down Nightlife
Spain locked down its 46 million citizens Saturday and France ordered the closing of just about everything the rest of the world loves about it—the Eiffel Tower, the Louvre, the cafes, restaurants, and cinema—as governments took increasingly desperate measures to put more space between people and contain the coronavirus.
4 States With Primaries to Go on With Elections Despite Coronavirus
Four states with primaries on Tuesday plan to go ahead with the upcoming election despite restrictions on many types of gatherings due to the coronavirus outbreak.
Officials from Arizona, Florida, Ohio, and Illinois reassured voters in a statement on Friday that they were working closely with state health officials to ensure that voting is safe.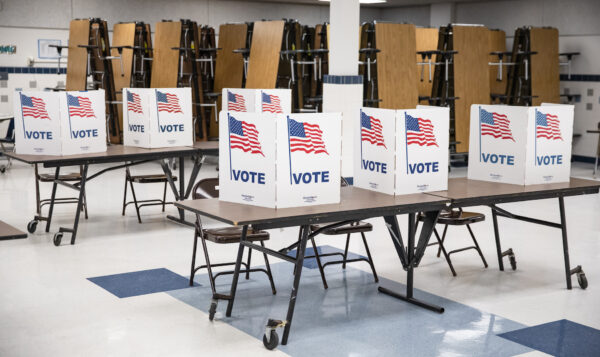 US Summons Chinese Ambassador Over Beijing Official's Conspiracy Claims
The U.S. State Department summoned China's ambassador to the United States on March 13 after a top Beijing official suggested that the U.S. military might be responsible for introducing the deadly coronavirus to Wuhan, ground zero of the pandemic.
"The US side noted how Beijing's storyline on what has become a global pandemic has been shifting away from the Wuhan Huanan market since mid-January, indicating that Beijing is trying to avoid responsibility for the outbreak," a state department official told The Epoch Times in an email on Saturday.
Canadians Scrambling to Leave Europe as Borders Close
Canadians in Europe are scrambling to make their way back home as several European countries are restricting traffic, closing borders, and suspending international flights in an effort to limit the spread of the novel coronavirus, which causes the disease COVID-19.
All 27 members of the European Union have reported cases of COVID−19, which has sickened more than 22,000 people in the continent, killing over 1,300 so far.
Poland is suspending all international flights and trains on March 15, leaving many foreigners, including Canadians, struggling to find a way out of the country.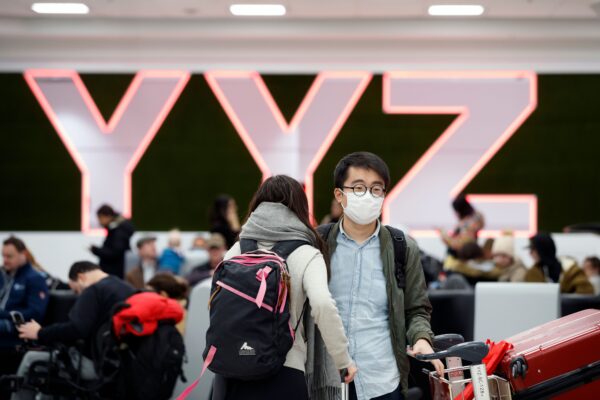 Grocery Store Chains Change Hours to Cope With Shopping Frenzies
Several grocery chains across the United States are changing store hours during the coronavirus outbreak. They say the reduced hours will give them more time to clean stores, restock, and keep workers healthy.
Grocery chain Publix, which has more than 1,200 stores across Florida and southern states, will be closing at 8 p.m. eastern time, or two hours early, to give employees time to restock produce and sanitize shelves.
"Publix will continue to focus on keeping our associates healthy — and our stores open and stocked — to serve and support all our communities," Todd Jones, Publix CEO, said in a statement on the chain's website.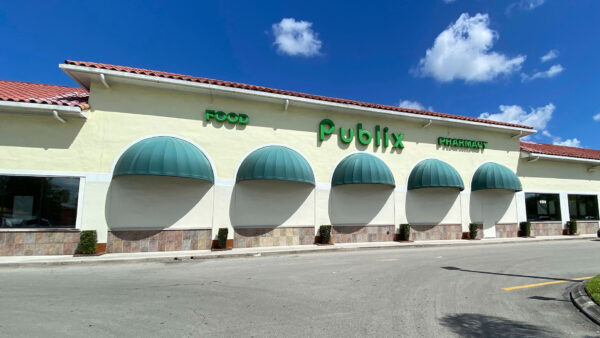 CDC Postpones Press Briefing, Then Cancels It
The Centers for Disease Control and Prevention (CDC) postponed a press briefing originally scheduled for Friday before abruptly canceling it on Saturday.
"At this time, this conference has been canceled. Thank you, and have a good weekend," an operator told reporters on the telebriefing on Saturday after 10 minutes passed from the scheduled 1 p.m. start time.
"Please note that today's scheduled COVID-19 media telebriefing has been canceled," the agency said in an email.
US Extends Travel Ban to UK, Ireland
The United States expanded the travel ban to include the United Kingdom and Ireland, effective midnight Monday.
President Donald Trump implemented the ban for most European countries this week because of the explosion of coronavirus cases there.
"All of our health experts presented information" and "made a unanimous recommendation to the president that we suspend all travel from the UK and Ireland," Vice President Mike Pence, head of the White House Coronavirus Task Force, said in Washington after a task force meeting on Saturday.
Acting Secretary of Homeland Security Chad Wolf said that the decision was made due to "the rising number of cases" in the UK.
"These restrictions bar travel for certain foreign nationals who have been present in the UK or Ireland in the past 14 days," he said. The restrictions don't apply to U.S. citizens, officials said, but they will be funneled to certain airports for screening.
The United Kingdom reported a jump of cases on Friday and Saturday. The 1,140 cases was an increase of 550 over those two days.
Trump Gets Tested
President Donald Trump got tested for the new coronavirus.
"I decided I should based on the press conference yesterday. People were asking me, 'did I take the test?'" Trump told reporters at a press conference in Washington on Saturday after a meeting of the White House Coronavirus Task Force.
The results will be available in a day or two, he said.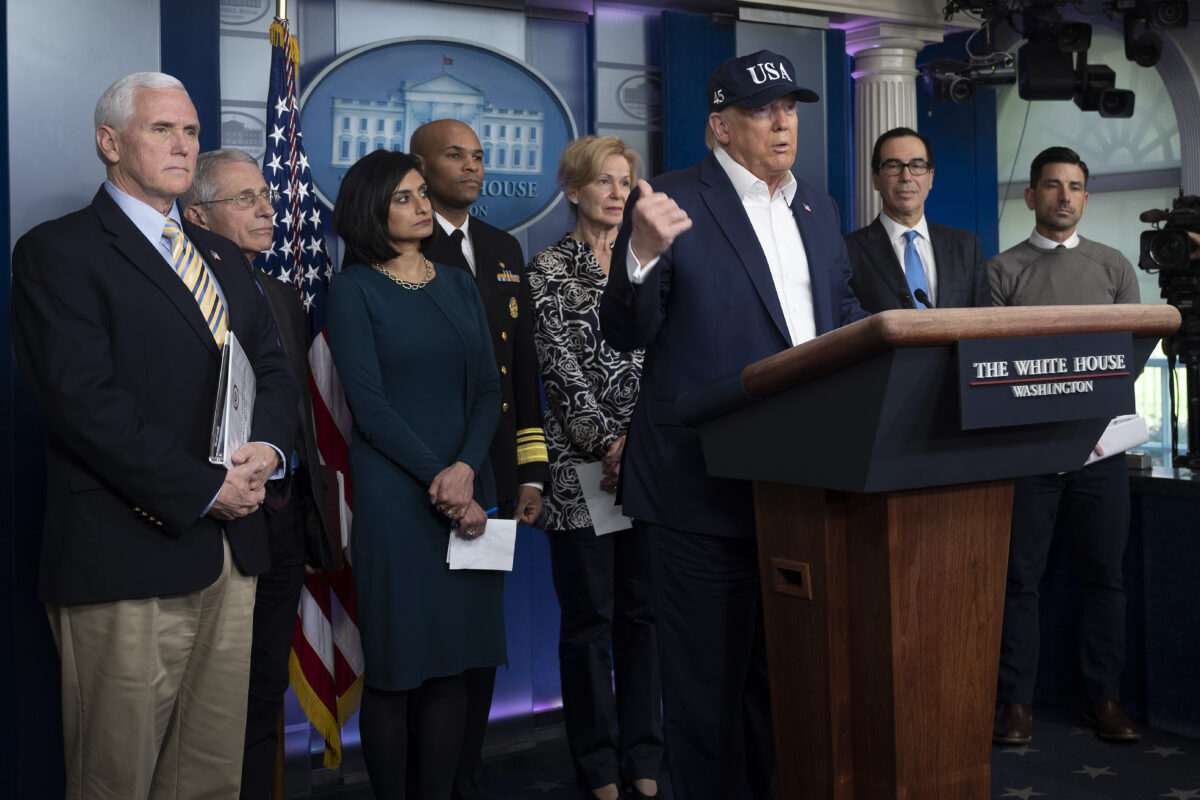 Germany Tells Some Travelers to Self-Isolate
Germany on Saturday urged people returning from Italy, Switzerland, and Austria to self-isolate for up to two weeks to help slow the spread of coronavirus, as Cologne closed all bars, nightclubs, and cinemas.
"Especially travelers and skiers returning from Switzerland, Italy, and Austria should stay at home as far as possible for up to two weeks, even without symptoms," Health Minister Jens Spahn tweeted.
As of Friday, there were 3,062 confirmed cases of coronavirus in Germany, with five deaths, the Robert Koch Institute for infectious diseases said.
Cologne, in western Germany, which has a population of more than one million people, said it was closing nightclubs, bars, theaters, cinemas, and amusement arcades with immediate effect until April 10. Church and religious services are also banned. Restaurants and pubs that serve food could remain open.
Clubs and bars in Berlin would also close on Saturday, the Tagesspiegel newspaper reported. Germany's highly devolved system means it is up to regional governments to decide on closures.
Transport Minister Andreas Scheuer told Bild am Sonntag newspaper that the military could be deployed to keep supermarkets supplied and open if, for example, there was a shortage of truck drivers.
"Of course we are also discussing the possibility of deploying the Bundeswehr [armed forces] in the worst-case scenario," Scheuer said.
New York Reports First Death
New York officials on Saturday reported the first death in the state from the new coronavirus that started in China last year.
The patient was described as an 82-year-old woman who also had emphysema, a lung condition that causes shortness of breath.
Gov. Andrew Cuomo, who said the woman died at a hospital in New York City late Friday, called the woman's health condition important context.
The new virus causes a disease called COVID-19. Symptoms are similar to the flu and include shortness of breath, aches, and fever.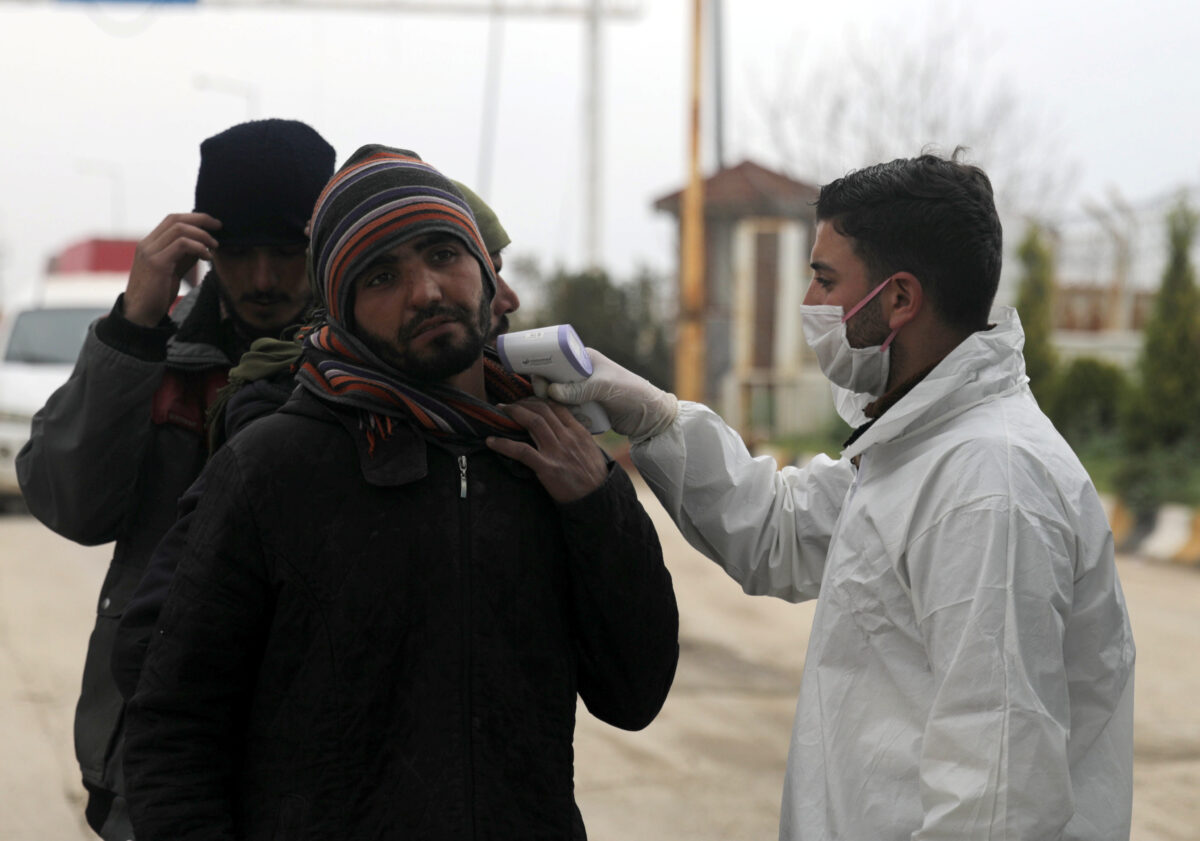 Syria Says It Has No Cases
Syria has delayed parliamentary elections, shut schools, and canceled most public events to prevent any spread of the coronavirus, as officials said the war-ravaged country was still free of the virus despite reports it was hiding cases.
Education Minister Imad al-Azab told a news conference on Saturday schools would be closed until April 2 as authorities monitor for the virus, saying it was "not possible" for the government to conceal infections.
Damascus said on Friday that all scientific, cultural, social, and sporting events would be halted, and many public institutions would be closed or staffed at 40 percent of normal levels and operate during reduced hours, state news agency SANA said.
The Health Ministry said the steps were "precautionary" and intended to raise the health sector's readiness to control the virus should it be detected.
The government went further on Saturday, postponing to May 20 parliamentary elections previously slated for April 13. A top religious council, meanwhile, said Friday prayers at mosques would be suspended until April 4.
Britain-based war monitor the Syrian Observatory for Human Rights said Syrian doctors had detected cases of the virus in Damascus and at least three other provinces but were under orders to keep quiet. A Syrian official denied this.
"There are some saying that there are infections being hidden, but no government nor the ministry of health can cover up a disease," he said. "If a disease is somewhere it wants to spread, so it's very hard to hide it."
Third Person Who Was at Trump's Resort Tests Positive
A third person who was at President Donald Trump's Mar-a-Lago resort tested positive for COVID-19, the disease the Wuhan coronavirus causes.
Trump spent time at the resort over the first weekend in March. He dined with a delegation from Brazil that included press secretary Fabio Wajngarten, who later tested positive for the illness.
Another person who was at Mar-a-Lago over the weekend tested positive for the virus, according to Trump Victory, a joint committee between Trump's campaign and the Republican National Committee.
"We unfortunately write today to notify you that an attendee at the Trump Victory-sponsored event you attended at Mar-a-Lago on Sunday, March 8, has tested positive for the coronavirus," the group said in an email to donors on Friday.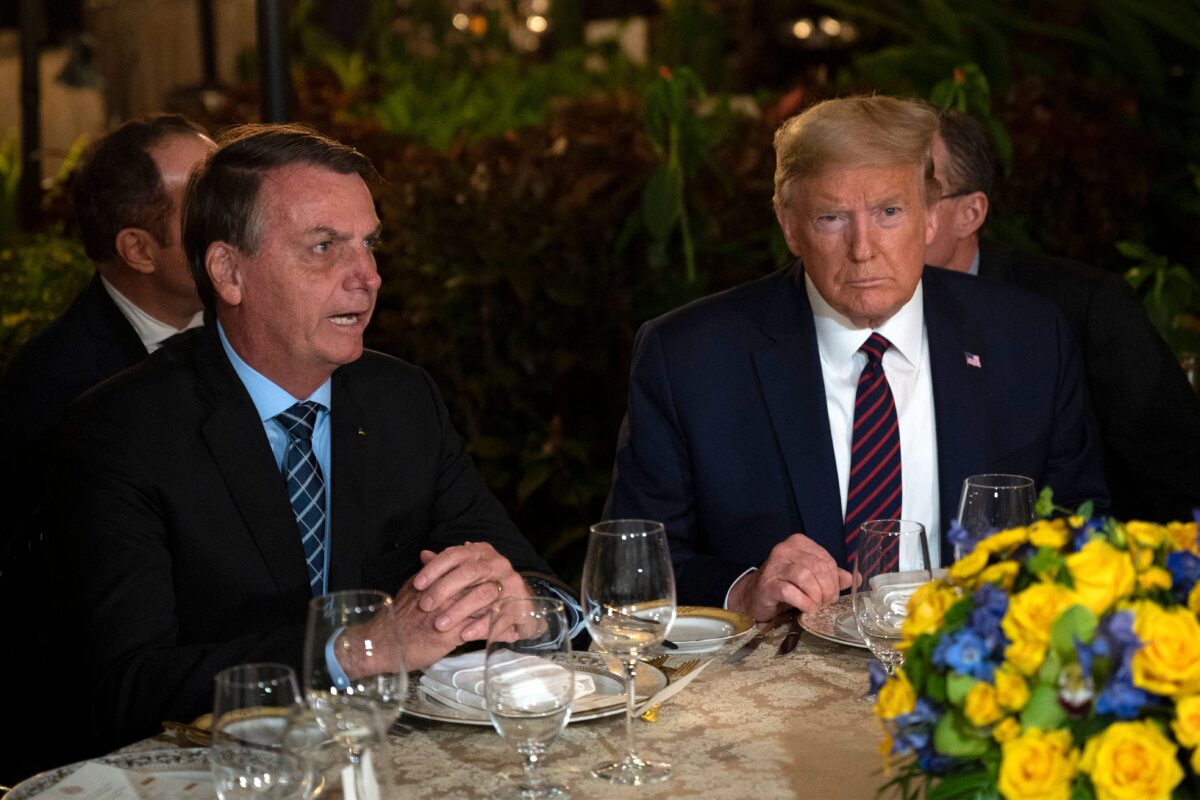 Iran Death Toll Tops 600
Iran said Saturday the coronavirus outbreak has killed another 97 people, pushing the death toll in the country to 611, as war-ravaged Syria announced a number of strict measures despite the government saying it has no confirmed cases.
Iran is suffering from the worst outbreak in the Middle East, with 12,729 cases and even senior officials testing positive. It is a close ally of the Syrian government in the civil war, with military advisers as well as Shiite pilgrims frequently traveling between the two countries.
A spokesman for Iran's Health Ministry announced the latest cases on state TV. Health Minister Saeed Namaki said there would be "some new restrictions" on movement into and out of cities, without elaborating.
There are concerns that the number of infections in Iran are much higher than the confirmed cases reported by the government, with some Iranian lawmakers having questioned the official toll.
It's also unclear if local hospitals are able to cope with the influx of new cases, with at least 2,500 new infections announced in just the last two days. State TV reported earlier this week that hospitals in some areas are overwhelmed. Authorities have vowed to set up mobile clinics, but have not provided figures on needs and capabilities.
The outbreak has not spared Iran's top officials, with its senior vice president, cabinet ministers, members of parliament, Revolutionary Guard members, and Health Ministry officials among those infected.
Iran has suspended schools and banned spectators from stadiums, but religious shrines remain open and the markets and streets are still crowded in the capital, Tehran, which has been hit hardest by the virus.
For most people, the new coronavirus causes only mild or moderate symptoms, such as fever and cough. For some, especially older adults and people with existing health problems, it can cause more severe illness, including pneumonia.
The vast majority of people recover from the new virus in a matter of weeks, but the outbreak has caused thousands of deaths worldwide.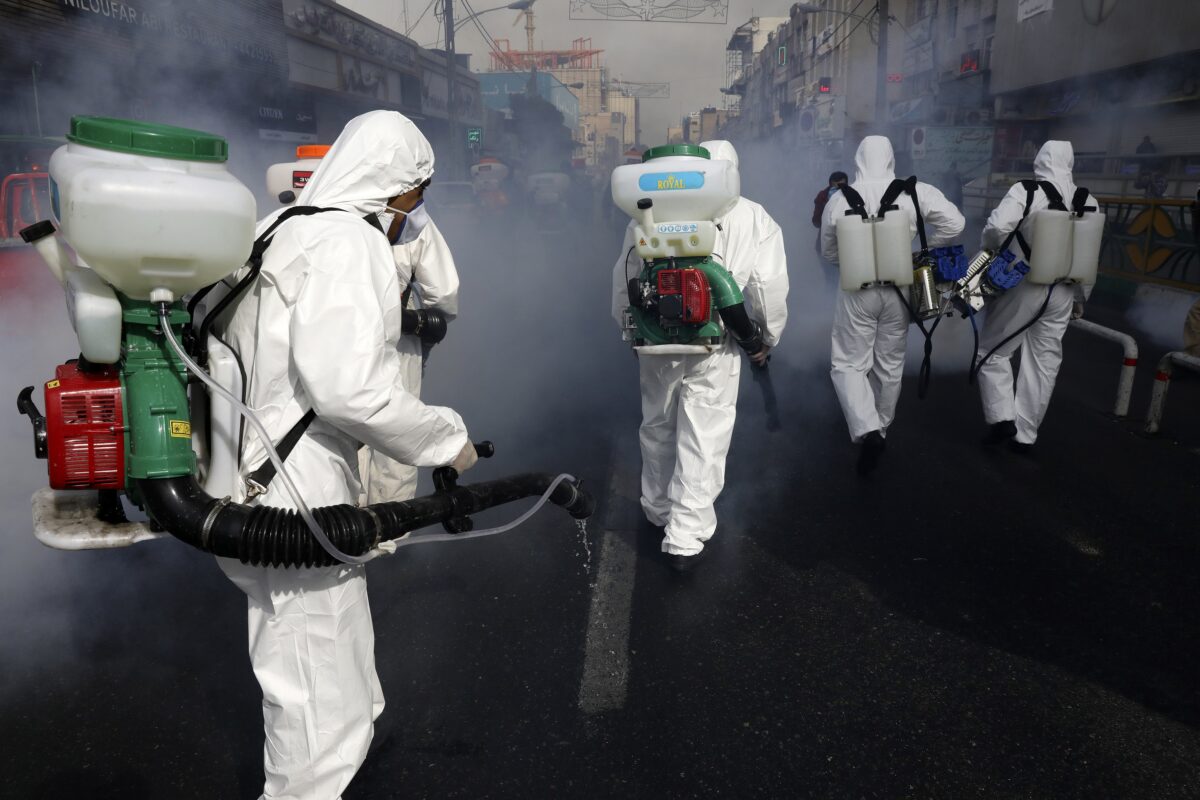 Pentagon Halts All Domestic Travel for Nearly 2 Months
The U.S. Department of Defense late Friday ordered service members, civilian employees, and their family members to stop traveling domestically until May 11.
The new travel restrictions goes into effect on March 16.
The reason cited was the spread of the new coronavirus, which started in China last year and has spread so widely that it has been declared a pandemic by the World Health Organization.
"Stop Movement for all Domestic Travel for DoD Components in Response to Coronavirus Disease 2019," read the subject line of Pentagon memo announcing the new guidelines.
The "continuing spread" of the new virus and the disease it causes, COVID-19, "necessitates immediate implementation" of the new restrictions, David Norquist, the Deputy Secretary of Defense, wrote in the memo.
Spain Reports Jump in Cases
Health authorities in Spain say coronavirus infections have reached 5,753 people, of which almost 3,000 are in the capital, Madrid.
That represents a national increase of more than 1,500 in 24 hours.
No new figures for deaths were immediately announced, but as of Friday Spain had recorded 120 COVID-19 deaths.
Spain's cabinet is meeting on Saturday to declare a two-week state of emergency, giving the government extraordinary powers that include restricting free movement.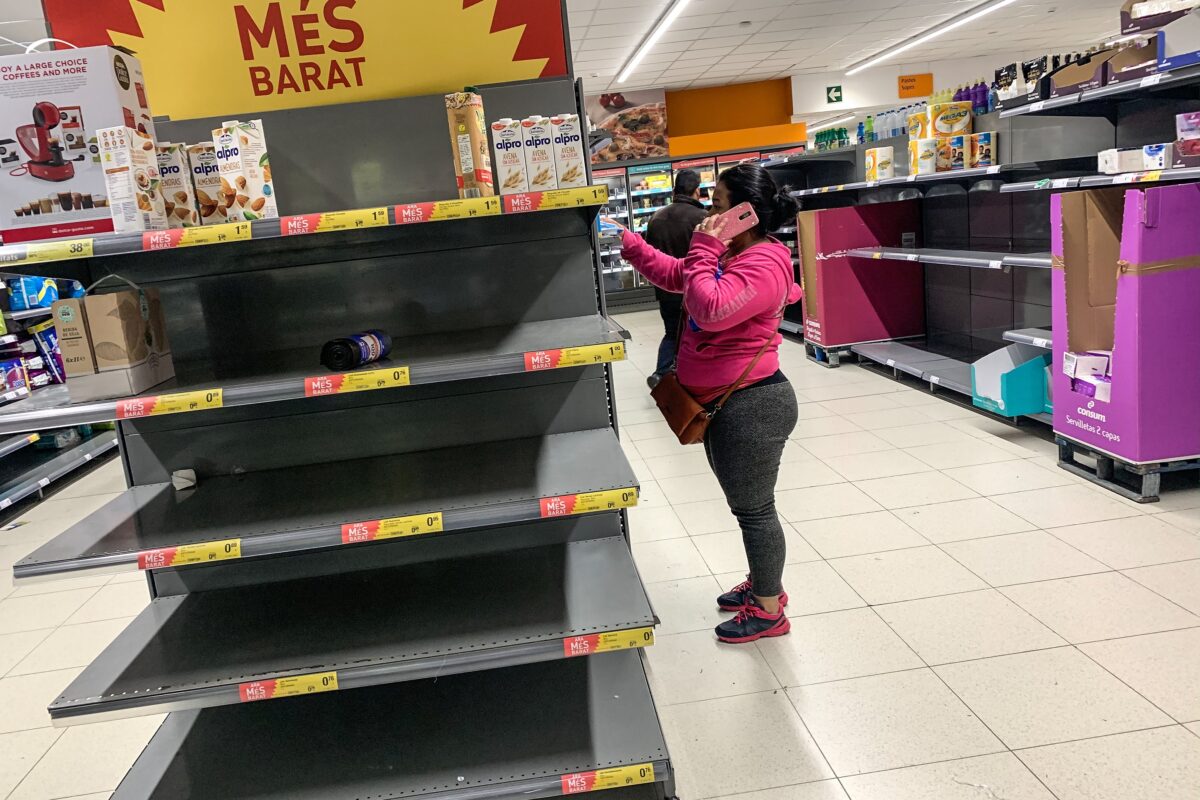 Namibia Reports First Cases, Imposes Travel Ban
Namibia is the latest in a growing list of sub-Saharan African countries to report their first cases of coronavirus.
A couple from Spain who arrived in the Southern African country on Wednesday both tested positive and have been quarantined, Health Minister Kalumbi Shangula said on Saturday.
Namibia, Kingdom of Eswatini, Ethiopia, and Rwanda have all reported their first coronavirus cases over the last 48 hours amid mounting fears the pandemic could overwhelm the world's poorest continent.
Namibian president Hage Geingob told a press conference on Saturday that the government would implement several measures to try and contain the outbreak, including banning all mass gatherings for 30 days and clamping down on travel to three countries.
"The Namibian government is suspending inbound and outbound travel to and from Qatar, Ethiopia, and Germany with immediate effect for a period of 30 days," Geingob said.
Independence celebrations scheduled for March 21 have been cancelled, he added, though a swearing-in ceremony for his second and final term will go ahead.
Health Minister Shangula had earlier said the Independence celebrations would go ahead as planned.
"Appropriate precautionary measures must be taken to protect Namibians from being affected by this virus," Geingob said.
Denmark Shuts Borders For One Month
Denmark announced on Friday it would shut its borders to most foreign visitors for a month from Saturday, in a move unprecedented in peacetime as part of efforts to halt the spread of coronavirus.
The restrictions will come into force at 12 p.m. on Saturday and continue until at least April 13, Prime Minister Mette Frederiksen told a news conference.
"All tourists, all travel, all vacations, and all foreigners who cannot demonstrate a credible reason to enter Denmark will be denied entrance at the Danish border," Frederiksen said.
Danish citizens and foreigners working in Denmark will still be free to enter and leave the country. The transport of goods, including foods, medicine, and industry supplies, will also not be affected, she said.
The country of 5.7 million people has reported 801 confirmed cases of coronavirus so far and no deaths.
Denmark's foreign ministry on Friday also advised against all non-essential travel all over the world.
"The message to Danes is both clear, simple, and serious. You should not travel abroad unless it is absolutely necessary," foreign minister Jeppe Kofod said in a statement, adding that all Danes abroad should return home as soon as possible.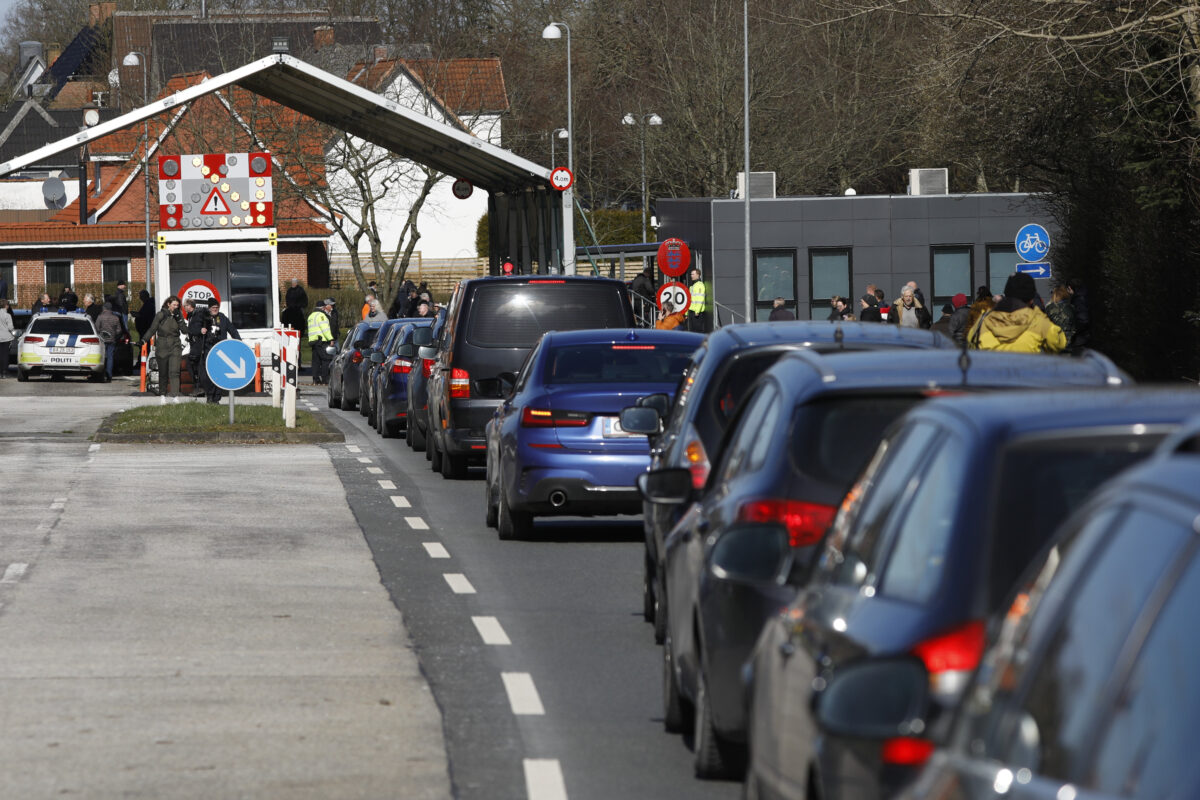 French Police Lock Down Central Paris as Yellow Vests Defy Coronavirus
Thousands of French security forces fanned out across central Paris on Saturday as anti-government "Yellow Vest" protesters defied a ban on mass gatherings aimed at preventing the spread of coronavirus.
In a televised address to the nation on Thursday, President Emmanuel Macron announced school closures and urged people to avoid close contact for fear of propagating the virus that has killed 79 people in France and infected more than 3,600.
Interior Minister Christophe Castaner on Friday said all gatherings with more than 100 people had been banned. Paris police had already turned down requests for protesters to demonstrate at sensitive sites this Saturday, including the Champs Elysees where violent clashes broke out between security forces and protesters almost a year ago to the day.
"It's Saturday, demonstration day. Some people think that the coronavirus won't touch them and refuse to respect the advice," said a riot police officer in front of a heavily armed vehicle blocking the road that leads to the presidential palace.
The government published an official decree on Saturday banning all non-essential gatherings, but hundreds of protesters, some wearing protective masks, began convening outside the Montparnasse train station, chanting anti-Macron slogans.
The yellow vests, named after the high-visibility jackets they wear, were holding a 70th consecutive Saturday of action. The movement emerged late in 2018, triggered by fuel tax rises, and swelled into a revolt against Macron's government.
While protests are now much smaller, anger at Macron's government remains. Saturday's demonstration serves as a remainder to the President a day before voters are set to go to the polls in local elections.
The elections are an important test for the former investment banker with opponents now particularly angered by his plans to reform the French pensions system. His party is not expected to do well.
"We had to come and mark the day to tell Macron that we're still here and that we won't accept his pension reform," said one pensioner.
Voters will begin choosing mayors for 35,000 town halls and almost half a million councilors on Sunday, overshadowed by the coronavirus outbreak which is expected to hit turnout at the vote, which is usually relatively high.
Macron decided to go ahead with the elections despite the virus concerns, which have led the government to shut schools and universities, suspend major sporting events, curtail public transport, and close tourism attractions. Disneyland Paris became the latest casualty on Saturday, closing its doors until the end of March.
Norway Advises Against All Foreign Travel
Norway advised its citizens on Saturday not to travel abroad for the next month and urged Norwegians outside the country to consider returning home as soon as possible due to the coronavirus outbreak.
The Foreign Ministry said in a statement it was making the recommendation due to the spreading virus and the risk that other nations will restrict travel.
"Countries can quickly introduce travel restrictions, quarantine at arrival from countries with coronavirus, and borders can close, flights could be canceled or other measures initiated," Foreign Minister Ine Eriksen Soereide said.
Oslo's main airport shut its gates to foreign travelers on Friday, a local municipality said, citing new restrictions from the government and Norwegian health authorities.
The government invoked emergency powers on Thursday to shut a range of private and public institutions, including schools and restaurants, and asked most people to work from home if they could.
The central bank made an emergency rate cut on Friday and pumped money into banks, while the government presented a package of fiscal and regulatory measures to aid the economy.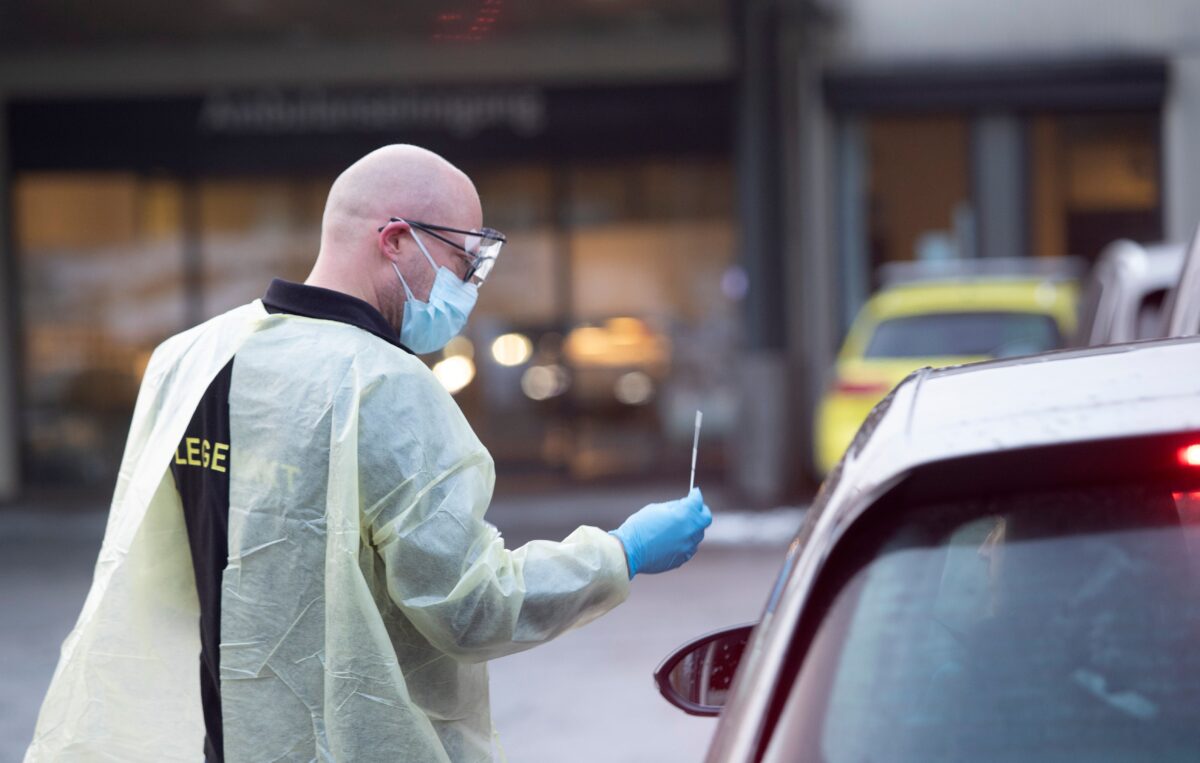 New York City Keeping Schools Open
The nation's largest public school system is staying open during the coronavirus crisis, New York City's mayor said Friday, defying mounting pressure to close as he raised concerns about the unintended consequences of leaving more than 1.1 million students with no place to go.
Mayor Bill de Blasio's decision leaves the Big Apple as an outlier among a growing list of cities and states, from Pennsylvania to Oregon, that are closing schools for a week or more as part of a nationwide attempt to limit the spread of COVID-19.
Cruise Lines to Suspend Trips From US: Trump
President Donald Trump announced Friday that a number of major cruise lines will suspend trips heading out of U.S. ports for 30 days.
"At my request, effective midnight tonight, Carnival, Royal Caribbean, Norwegian, and MSC have all agreed to suspend outbound cruises for thirty days," Trump wrote. "It is a great and important industry—it will be kept that way!"
Royal Caribbean International said it would suspend its cruises into and out of U.S. ports until April 11.
Norwegian Cruise Line has suspended all its cruises worldwide between March 13 and April 11 with guests on current voyages to be disembarked "as soon as possible," the company said in a statement on Sunday.
Princess Cruises has also paused its global operations but for a longer period—60 days from March 12 to May 10.
Similar news regarding cruise liners has emerged from Australia, where several cruise liners have paused operations in the country for at least 30 days.
Carnival Cruises and P&O Cruises Australia have announced they were pausing operations across ships based in Australia for 30 days.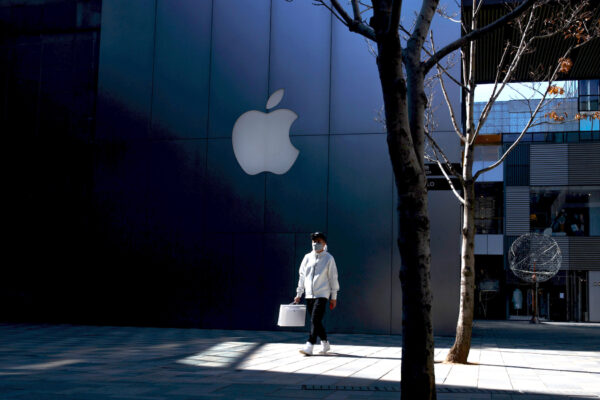 Apple to Close Retail Stores Outside Greater China Until March 27
Apple Inc said late on Friday it will close all its retail stores, except those in Greater China, for the next two weeks to minimize the risk of coronavirus transmission.
"We will be closing all of our retail stores outside of Greater China until March 27," Apple CEO Tim Cook wrote in a letter posted on the company's website.
"In all of our offices, we are moving to flexible work arrangements worldwide outside of Greater China," he added. "That means team members should work remotely if their job allows."
Online stores remain open.
"All of our hourly workers will continue to receive pay in alignment with business as usual operations. We have expanded our leave policies to accommodate personal or family health circumstances created by COVID-19," Cook wrote.
Apple reopened all 42 of its branded stores in China on Friday.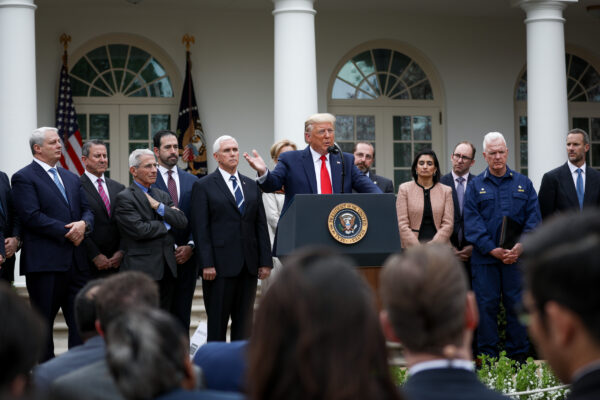 House Passes Aid Relief Bill After Trump Signals Support
The House of Representatives passed a coronavirus emergency stimulus package in a bipartisan vote after midnight on Saturday to address the impacts of the coronavirus on Americans' wellbeing and financial security.
The House passed the bill after midnight on a bipartisan vote at 363-40. The bill now heads to the Senate, which could vote as early as Monday when it is set to return.
The Families First Coronavirus Response Act, H.R. 6201, would provide financial assistance to those impacted by the crisis, including two weeks of sick pay for employees. Employees would also be able to take up to three months of unpaid leave if they are quarantined or need to care for sick family members. Meanwhile, businesses would get a tax credit to help cover the expense.
The legislation would also authorize free COVID-19 testing for those who need a test, including the uninsured.
The bill also includes enhanced unemployment benefits, improved food security initiatives, and federal Medicaid funding to states.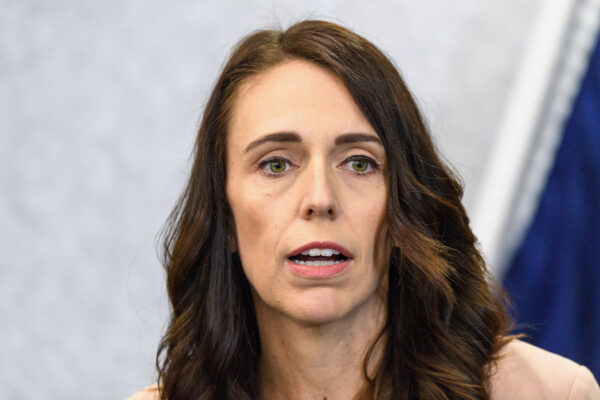 New Zealand Requires All Travelers Entering Country to Self-Isolate
New Zealand will impose new travel restrictions requiring all travelers entering the country—including New Zealand citizens and residents—to unconditionally self-isolate for 14 days upon entering the country, amid coronavirus concerns.
"The Pacific Islands are exempted from this measure. They are the only ones," New Zealand Prime Minister Jacinda Ardern told reporters on Saturday after an emergency cabinet meeting. "Anyone from this country, though, will be required to automatically self-isolate should they exhibit any Covid-19 symptoms upon arrival in New Zealand."
The restrictions go into effect midnight Sunday local time and will be reviewed in 16 days.
New Zealanders are also advised to avoid all non-essential travel abroad.
All cruise ships will also be told not to come to New Zealand until June 30, she said.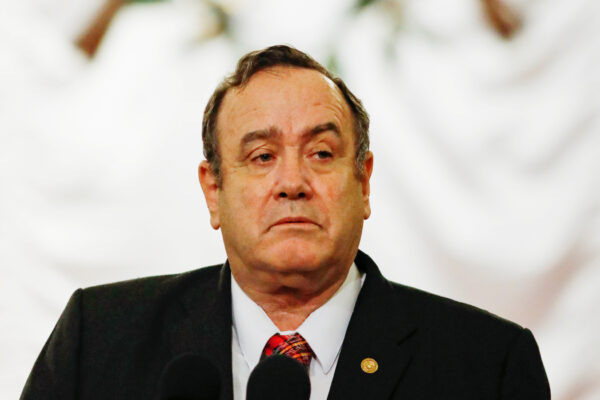 Guatemala Bans Arrivals From US, Canada
Guatemala will from Monday widen travel restrictions to fight the spread of coronavirus, banning arrivals from the United States and Canada, President Alejandro Giammattei said on Friday.
"We are therefore announcing that everyone who arrives from Canada and the United States between now and midnight on Monday will be subject to quarantining," Giammattei said in a televised address.
The president said he had also asked the Mexican government to halt deportations of migrants by land to Guatemala. No cruise ships will be allowed to dock, but public events and school classes would go ahead, for the time being, he added.
Earlier in the day, the Central American country announced its first case of confirmed coronavirus infection. The man had come to Guatemala from Madrid via Colombia, Giammattei said.
Earlier this week, Guatemala banned arrivals from European countries, China, Iran, South Korea, and North Korea.
New York UN Headquarters to Cut Staff Numbers For 4 Weeks
The United Nations said Friday it would slash its staff presence at its New York headquarters for four weeks, starting Monday, after a Filipino diplomat became the first person at the 193-member world body known to have tested positive for the coronavirus.
U.N. staff will be available for essential services at the Manhattan campus, such as translation and security, but it was unclear whether the move would prompt meeting cancellations. The 15-member Security Council is due to meet every day next week on issues including Syria, North Korea, and Libya.
"Our aim is twofold: reduce our physical presence at United Nations Headquarters; and continue delivering on our mandates," U.N. Secretary-General Antonio Guterres wrote in a letter to member states on Friday.
"It is essential that we reduce social contact to a minimum and follow the clear instructions of the World Health Organization to minimize the risks of transmitting the infection," he said.
Illinois Governor Says All Schools to Close
Illinois Gov. J.B. Pritzker closed down all public and private schools across the state in an attempt to curb the spread of the novel coronavirus.
The decision was made on Friday afternoon. Pritzker said the schools would be closed down, starting on Tuesday, March 17, until the end of the month.
"We will close all public schools," Pritzker told the Chicago Sun-Times and other news outlets. "To be clear, I understand the gravity of this action, and what it means for every community in our state," he said. "This is the right thing to do to protect our students and their teachers, school workers, and parents."
The closures will protect students, teachers, and other staff, he explained.
Election Officials: Tuesday Primaries on Despite Virus Concerns
Elections officials in the four states holding presidential primaries next week say they have no plans to postpone voting amid widespread disruptions caused by the coronavirus outbreak. Instead, they are taking extraordinary steps to ensure that voters can cast ballots and polling places are clean.
They have been scrambling to recruit replacements for poll workers dropping out over fears of contracting the virus, providing cotton swabs for voters to use on touchscreen machines, and extending absentee voting deadlines. Only one state, Louisiana, announced plans to postpone its primary, from April to June.
"Americans have participated in elections during challenging times in the past, and based on the best information we have from public health officials, we are confident that voters in our states can safely and securely cast their ballots in this election," top election officials from Arizona, Florida, Illinois, and Ohio said in a joint statement Friday that also encouraged healthy poll workers to show up.
Eva Fu, Janita Kan, Mimi Nguyen Ly, Melanie Sun, Jack Phillips, Zachary Stieber, Tom Ozimek, Reuters, The Associated Press, CNN Wire, and the Australian Associated Press contributed to this report.
For March 13 updates, click here.