The novel coronavirus that originated in Wuhan, China, and the disease it causes, COVID-19, has spread to more than 100 countries and territories around the world, killing thousands.
Below are March 15 updates. Click here for March 16 updates.
First US Sailor Aboard a Warship Tests Positive
A U.S. sailor aboard a warship ship tested positive for the coronavirus for the first time, the U.S. Navy said on Sunday, as it disclosed the case of a sailor assigned to an amphibious assault ship.
The Navy said the sailor was quarantined at home and that personnel that the sailor immediately identified having close contact with have been notified and are in self-isolation at their residences.
"None of them is aboard the ship currently. U.S. Navy ships conduct routine, daily cleanliness procedures geared toward health, wellness and the prevention of communicable disease spread," the Navy said in a statement, adding the sailor had been assigned to the USS Boxer.
Oklahoma Declares State of Emergency
In order to provide our hard working public health officials, health care providers, state agencies & small businesses the ability to unlock additional resources as we respond to COVID-19, we have issued an emergency declaration for the State of Oklahoma: https://t.co/iXfGbZeni8 pic.twitter.com/UCYSbar7PN

— Governor Kevin Stitt (@GovStitt) March 16, 2020
Gov. Kevin Stitt has declared a state of emergency for the next 30 days all 77 counties of Oklahoma state.
According to the executive order, the declaration is to "to prepare for and respond to COVID-19 and to protect the health and safety of the public."
It said that an eight case of COVID-19 had been detected in the state. Earlier in the day, the Oklahoma State Department of Health had confirmed that the state's total number of cases had risen from four to seven. The new cases were found in Cleveland County, Tulsa County and Payne County.
NYC to Close Schools
New York City will close public schools starting this week, according to Gov. Andrew Cuomo and Mayor Bill de Blasio, in the city's most disruptive measure yet to curb the spread of the new coronavirus. Schools in nearby Westchester County and Long Island will also be shuttered.
De Blasio told reporters on Sunday that school in the city will be closed until April 20 and possibly for the remainder of the academic year. "We will make a first attempt to restart our schools on Monday, April 20th," he said, adding that meal services will be implemented within five days.
"I believe the facts, unfortunately, have given us no other choice," de Blasio stated. "But there are three things that we are trying to protect. Most importantly our public health system, our hospital system, our clinics, everywhere that people go for health care, and two things that feed that system are public transit system, and, of course, our schools."
He added that officials will have to come up with alternatives as parents often rely on schools as a child-care function and for food.
Fed Slashes Rates to Near Zero
The Federal Reserve slashed rates back to near zero, restarted bond buying and launched other measures from its crisis-era toolkit, along with other central banks, to put the floor under a rapidly disintegrating global economy assailed by efforts to contain the escalating coronavirus pandemic.
"The effects of the coronavirus will weigh on economic activity in the near term and pose risks to the economic outlook. In light of these developments, the Committee decided to lower the target range," the Fed said.
The Fed cut rates to a target range of 0 percent to 0.25 percent and said it would expand its balance sheet by at least $700 billion in coming weeks.
"The Committee expects to maintain this target range until it is confident that the economy has weathered recent events and is on track to achieve its maximum employment and price stability goals," the Fed said.
In other moves, the Fed encouraged banks to use the trillions of dollars in equity and liquid assets built up as capital buffers since the financial crisis to lend to business and households whose balance sheets and lives have been upended by the virus.
The Fed and five other major foreign central banks also cut pricing on their swap lines to make it easier to provide dollars to their financial institutions facing stress in credit markets. The Fed, the Bank of Canada, European Central Bank, Bank of England, Bank of Japan and Swiss National Bank set up swap lines in the financial crisis.
Over 3,000 Cases, 62 Deaths Reported in US
As of Sunday, there were at least 3,155 coronavirus cases in 49 states, Puerto Rico, the U.S. Virgin Islands and Washington. At least 62 people have died. West Virginia remained the only state without any confirmed cases.
The United States can expect more cases and deaths, Dr. Anthony Fauci, director of the National Institute of Allergy and Infectious Diseases, said at a White House briefing Saturday. "We have not yet reached our peak."
"For a while, life is not going to be the way it used to be in the United States," Fauci said on CNN's "State of the Union" Sunday morning. "We have to just accept that if we want to do what's best for the American public."
New York City Could Go on Lockdown, Says Mayor
New York City Mayor Bill de Blasio said his office is considering locking down the city to contain the coronavirus outbreak after more than 200 cases have been confirmed.
"Every option is on the table in a crisis," de Blasio told CNN on Sunday. "We've never seen anything like this," he said.
The COVID-19 coronavirus tally may rise to more than 1,000 cases in the next several days, he remarked.
"It's changing every hour so we're going to constantly make new decisions," de Blasio told the network.
The mayor didn't elaborate on what a lockdown might entail but elaborated last week when the city declared an emergency.
Teaneck, New Jersey, Told to Self-Quarantine
The mayor of Teaneck, New Jersey, asked all residents to self-quarantine on Saturday after 18 residents tested positive for the COVID-19 coronavirus.
Teaneck, located in Bergen County, is located about 5 miles west-northwest of Manhattan. It has a population of about 40,000.
Residents in the township have been asked to stay at home and only go outside to get food or medicine, according to authorities.
Italy Reports 3,590 More Cases, 368 Deaths
The numbercases of COVID-19 in Italy has surged higher again.
Some 3,590 more cases of the coronavirus were reported in a 24-hour period, nearly 100 more than the increase as the day before. The additional infections reported Sunday represent the country's biggest day-to-day increase.
Italy's Civil Protection chief Angelo Borrelli announced the latest number of cases, bringing the total number of people with the new coronavirus to 24,747. The number of deaths increased by 368 to 1,809.
Italy's national health institute chief, Silvio Brusaferro, said it is not known if Italy is reaching its peak and might start seeing the number of new cases decline.
Schiff's Former Staffer Tests Positive
Rep. Adam Schiff (D-Calif.) announced on Sunday that a former staffer has contracted the new coronavirus.
"We have received notice that a former staff member has tested positive for COVID-19," the disease caused by the Wuhan coronavirus, said Schiff in a statement. He did not identify the person in question.
"Although doctors believe the staffer contracted the virus after leaving my office, I'm taking additional distancing precautions, including postponing meetings and teleworking," he wrote in a Twitter statement.
Schiff said that the former staffer is feeling better, adding that none of his staff have reported any flu-like symptoms.
Netanyahu Takes Precautionary Test
Israeli Prime Minister Benjamin Netanyahu was tested for coronavirus as a precautionary measure, his office said on Sunday.
Netanyahu was asymptomatic before undergoing the test, which was also administered to officials working close to him, his office said in a statement.
Coronavirus testing takes time and no results were given in the statement.
Nike Shuts All US Stores
Nike announced on Sunday that due to coronavirus fears, the company is closing all of its stores in the United States and in some other parts of the world.
"The well-being of our teammates and consumers is our top priority so we have decided to close our stores in multiple countries around the world including in the United States, Canada, Western Europe, Australia, and New Zealand to limit the spread of the Coronavirus (COVID-19)," the company said in a statement.
Iran Reports 113 New Deaths
The official leading Iran's response to the new coronavirus acknowledged Sunday the pandemic could overwhelm health facilities in his country, which is battling the worst outbreak in the Mideast. Iran also reported 113 new deaths from the virus, bringing its official death toll to 724.
Iran is battling one of the worst outbreaks outside China. The 113 new deaths reported on Sunday by the Health Ministry were the first time a daily reported death toll exceeded 100. The fatalities brought the country's death toll to 724 so far, amid nearly 14,000 confirmed cases. The real number of infections could be even higher, as questions have been raised about the government's transparency.
"If the trend continues, there will not be enough capacity," Ali Reza Zali, who is leading the campaign against the outbreak, was quoted as saying earlier by the state-run IRNA news agency.
Iran is believed to have around 110,000 hospital beds, including 30,000 in its capital, Tehran. Authorities have pledged to set up mobile clinics as needed.
Italy Reports 175 Deaths in 24 Hours
Italian health officials confirmed that 175 people died from the new coronavirus in 24 hours, raising the death toll to more than 1,400.
The Italian Civil Protection Department said on Saturday the total number of cases currently confirmed in the country has risen to 21,157, according to Reuters. Italy is the worst-affected country in Europe, and globally second only to China, where the virus emerged last year before it spread to more than 100 countries and became a global pandemic after the Chinese regime failed to prevent its spread.
Italian authorities added that nearly 2,000 patients of COVID-19, the disease caused by the virus, have recovered. More than 1,500 people are in intensive care.
Taiwan Announces Traveler Quarantine, Detects 6 New Cases
Taiwan reported six new cases of the coronavirus on Sunday, all imported and marking the biggest daily rise in infections, in people who had returned to the island from mostly European countries, bringing its total tally to 59.
The government is working on tracking down all the people who had contact with the new cases, it said in a statement.
The infected individuals had traveled from Greece, Turkey, Egypt, Japan, and Thailand. Two of the patients had transited in Dubai, the government added.
While Taiwan has won plaudits from international experts for its early prevention measures to stop the spread of the virus, it has now stepped up measures to stop cases from overseas entering the territory.
On Saturday the island said it would begin requiring a 14-day quarantine for all people arriving from Europe's Schengen border-free travel zone, as well as Britain and Ireland.
Taiwan has only reported one death from the virus, while 20 have recovered and have been released from hospital. The others are all in stable condition.
Taiwan's health minister has advised people not to travel at all and to stay in Taiwan.
New Jersey City of Hoboken Announces Night Curfew, Restricts Bars, Restaurants
The city of Hoboken, across the Hudson River from New York City, on Saturday announced a night curfew starting March 16 and ordered bars and restaurants to conduct only delivery services amid the ongoing coronavirus outbreak.
In a statement, Mayor Ravi Bhalla said all residents of Hoboken, New Jersey, will be required to remain in their homes between 10 p.m. and 5 a.m., "except for emergencies, or if you are required to work by your employer."
The mayor said that bars and restaurants in the city will not be allowed to serve food from Sunday, 11 a.m. local time. However, they will be allowed to conduct delivery services.
"I received a call from our police chief Kenneth Ferrante notifying me of a bar fight in downtown Hoboken, with at least one person falling in and out of consciousness, and our police having to wait for over 30 minutes for an ambulance to arrive, because our EMS is inundated with service calls," Bhalla said.
"This is unfortunately a contributing factor why we cannot continue bar operations which can trigger calls for service that are delayed in part because of this public health crisis."
Hoboken reported its first case of coronavirus on Friday.
Uzbekistan Confirms 1st Case
An Uzbek citizen has tested positive for coronavirus after returning from France, Uzbekistan's Healthcare Ministry said on Sunday, marking the first infection from the virus in the Central Asian country of 34 million.
It said it was taking the necessary measures to prevent the spread of the virus.
Uzbekistan's state airline said on Sunday it was suspending or curbing flights to a number of cities in Western Europe, Asia, and the Middle East until the end of April.
Walmart Shortens Its Hours to Disinfect and Restock
Walmart, the largest retailer in America, said Saturday that it will will modify its store hours in response to the pandemic.
Beginning Sunday, all of Walmart's more than 4,700 U.S. stores will be open from 6 a.m. to 11 p.m. until further notice. The company said the shortened hours will help employees restock shelves overnight and clean stores. Thousands of Walmart stores are already operating under shortened hours.
Starting March 15, Walmart stores and Neighborhood Markets will be open 6 a.m. to 11 p.m. until further notice. This will help ensure associates can clean and stock products. Stores operating under more reduced hours will keep current hours of operation. https://t.co/xw5GuNFQ0F

— Walmart (@Walmart) March 15, 2020
Walmart employees will keep their regular daytime or evening shifts, the company said.
Argentina Bans Entry to Travelers From Outbreak Countries
The government of Argentina has banned entry for all non-residents who have traveled to countries dealing local outbreaks of COVID-19 within the past 14 days.
The announcement late Saturday night said the ban will be in place for at least 30 days.
While it did not list the affected countries, Argentina has already stopped issuing visas for travelers from China, Iran, Japan, South Korea, many European countries.
Italian Tenor Maurizio Marchini Sings for His Neighbors During Lockdown
During Italy's lockdown, tenor Maurizio Marchini sang for his neighbors from his balcony in Florence.
Italian tenor Maurizio Marchini singing for his neighbors in Florence 🇮🇹

— Tim Cates (@timcates) March 14, 2020
Oregon Reports First Death From New Coronavirus
A man in his 70s has become the first person in Oregon to die from the new coronavirus.
The Oregon Health Authority said the Multnomah County man was hospitalized at the Portland Veterans Affairs Medical Center and died Saturday.
The man, who had underlying heath conditions, tested positive for COVID-19 on March 10, the authority said. He had no known contact to a confirmed case and had not traveled to another country where the virus is circulating.
Australia Announces Mandatory Self-Isolation for All International Arrivals
Australia's Prime Minister has announced that all travelers arriving in Australia from overseas, including those arriving through airports and cruise terminals, will be required to undergo a mandatory self-isolation period of 14 days.
"I just want to be clear about the travel restrictions I have just announced. All people coming to Australia will be required, will be required, I stress, to self isolate for 14 days. This is very important," PM Scott Morrison said on Sunday.
"It's legal enforcement."
New Zealand announced similar measures yesterday.
Morrison has said that the extra measures were to ease the burden on the nation's healthcare system.
"The truth is that while many people will contract this virus, that is clear, just as people get the flu each year it is a more severe condition than the flu but for the vast majority, as I said last week, majority, around eight or 10 as is our advice, it will be a mild illness and it will pass.
"However, as older Australians and those that are more vulnerable and those that are more vulnerable and those in remote communities and with pre-existing health conditions, it is a far more serious virus and that is our concern.
"Our aim in all of this is to protect the most vulnerable. The most at risk.
"We know that the virus cannot be absolutely stopped, no one can do that but we can slow the spread. And we anticipate that will be our task over the next six months.
"No one can know for certain how long this will run. It could be shorter than that, it could be longer than that.
"The measures that we are putting in place as a government is making those types of assumptions, but that is being updated on a daily basis," he said.
The government said that schools are to remain open for the time being.
Spaniards Fill Empty Streets With Applause for Their Medical Staff
Spain's Ministry of Foreign Affairs shared the moment when the whole of Spain came together to thank the country's heathcare workers in their efforts to help coronavirus patients, and contain further spread of the virus.
"Today we pay tribute to the thousands of professionals who are fighting the #COVID19 front line," the ministry said in a tweet.
🇪🇸 #España tiene uno de los mejores sistemas sanitarios y es uno de los países más solidarios del mundo.

👏🏻 Hoy rendimos homenaje a los miles de profesionales que están combatiendo el #COVID19 en primera línea.#EsteVirusLoParamosUnidos pic.twitter.com/j2Y8NoUlLO

— Exteriores (@MAECgob) March 14, 2020
Spain announced a lockdown for its 46 million citizens due to the virus on Saturday.
Wife of Spanish PM Tests Positive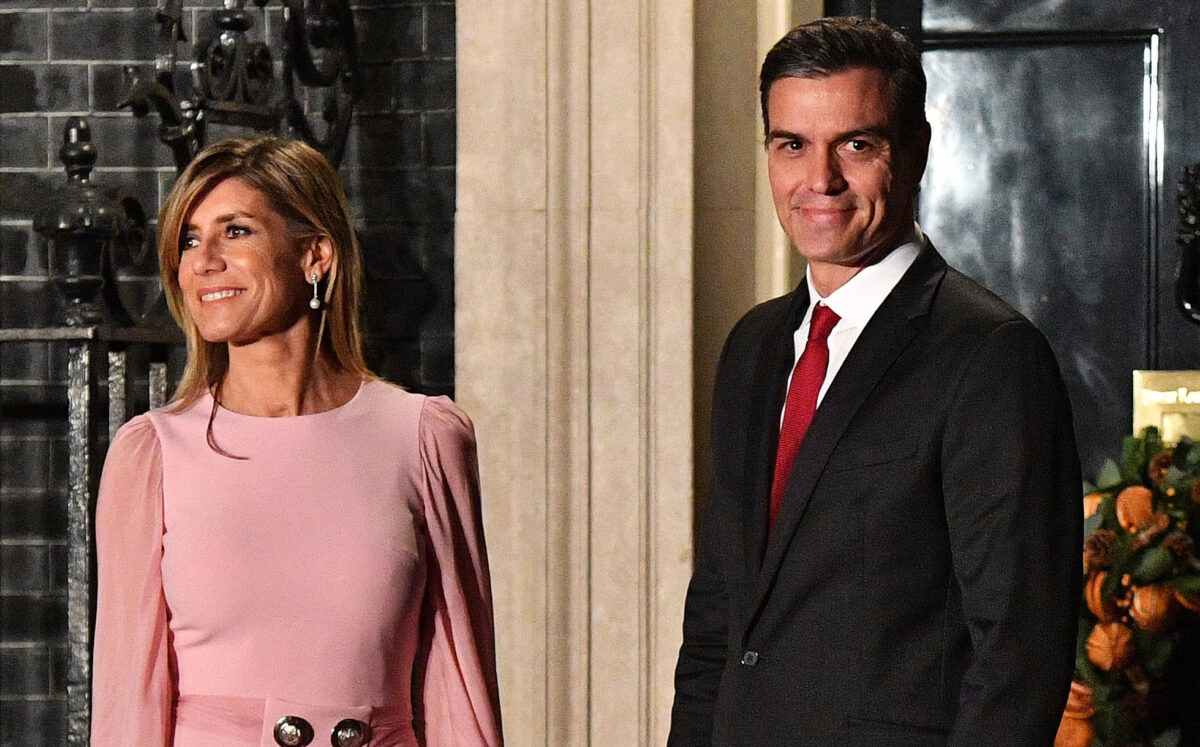 The wife of Spanish Prime minister Pedro Sanchez, Begona Gomez, has tested positive for COVID-19, according to a government statement.
"The tests carried out in the last hours in Moncloa [the prime minister's residence] on the people closest to the prime minister have tested positive in the case of his wife, Doña Begoña Gómez," the statement read. "Both Mrs. Gómez and the president are well, both remain in La Moncloa and follow the preventive measures established by the health authorities at all times."
No Cast or Crew Infected By Tom Hanks and Wife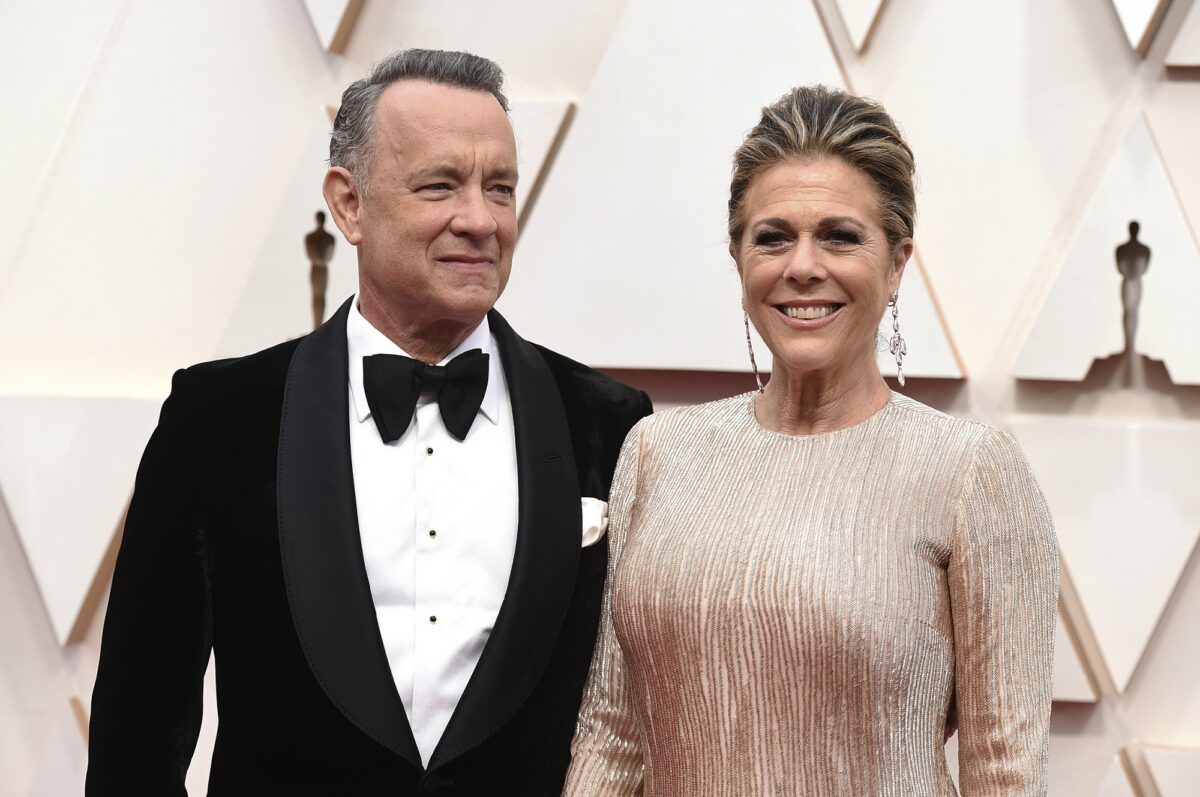 Hospitalized Hollywood star Tom Hanks has not passed on the coronavirus to any cast or crew on the production set of an untitled Baz Luhrmann-biopic on Elvis Presley being filmed at Village Roadshow Studios on Australia's Gold Coast.
Hanks and his wife, singer Rita Wilson, are quarantined in a Gold Coast hospital after testing positive to COVID-19 on Thursday.
A representative for the production said no cast or crew had come down with the virus although production had ceased for two weeks.
Australia Says Lockdown an Option in Face of COVID-19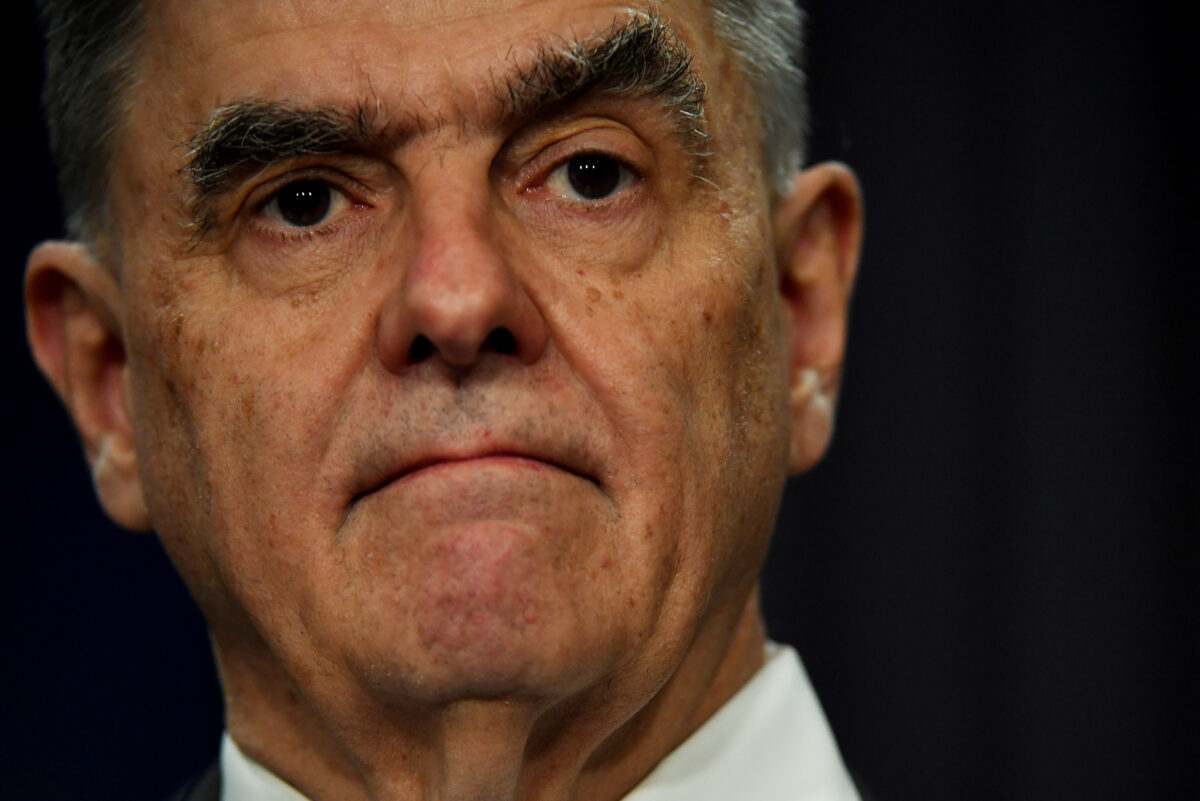 Australia's Federal, state, and territory leaders will discuss developments in the spread of COVID-19 and the needed response during a phone link-up on Sunday.
The Morrison government has warned all options are on the table to help tackle the spread of the coronavirus, which my include school closures in the future and even a complete lockdown of the country similar to Italy, France, and Spain.
"Everything is up for consideration," Chief Medical Officer Brendan Murphy told national broadcaster ABC television's Insiders Program on Sunday.
4 More African Nations Confirm Coronavirus, New Controls Put in Place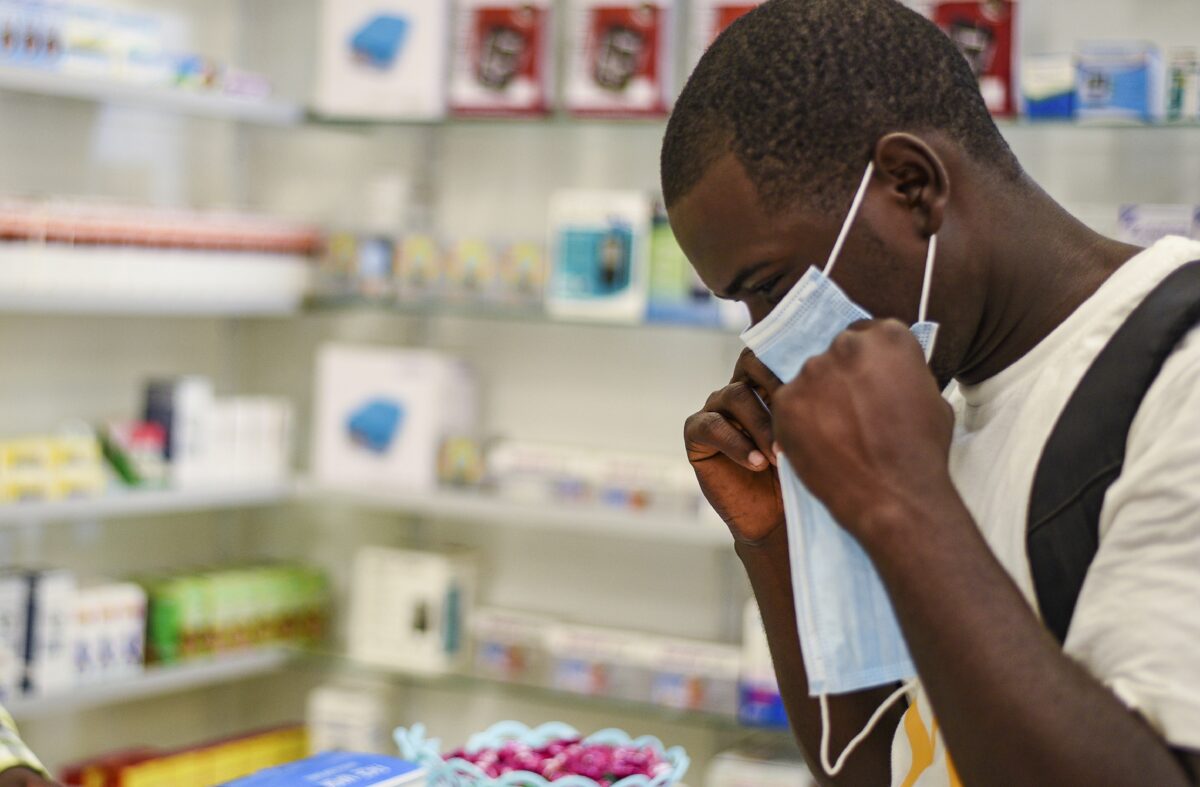 Mauritania, Rwanda, Seychelles, and Central African Republic confirmed their first coronavirus cases on Saturday, bringing to 23 the number of African countries that have reported positive tests for the virus.
Moving swiftly to contain its spread, Rwanda, Senegal, Madagascar, Mauritius, Morocco, and Kenya announced tougher control measures, including bans on public gatherings, halting flights, and closing schools and universities.
Three days after the World Health Organization (WHO) described the outbreak as a pandemic, there is concern among health specialists about the ability of some African nations to meet the logistical and financial challenges posed by the fast-spreading virus.
Borders are porous and many nations have extremely poor health infrastructure. Some countries, like Somalia, are fighting insurgencies while others, such as South Sudan, have high levels of malnutrition.
But governments are implementing preventative steps to try to keep the virus at bay.
"To prevent the outbreak entering in Madagascar, all flights connecting Madagascar to Europe are suspended for 30 days," Madagascar President Hery Rajaonarimampianina said in a statement.
Madagascar, one of the world's poorest nations where malnutrition is rife and outbreaks of deadly diseases are common, will also suspend air links to the nearby islands of La Reunion and Mayotte, he said.
The East African nation of Rwanda, which registered its first coronavirus case on Saturday, announced hours later that schools and universities would be closed for two weeks starting from Monday.
The Health Ministry also called for all places of worship to close their doors and for large gatherings such as weddings and sport events to be postponed.
In West Africa, Senegal announced schools and universities would stop classes and canceled all religious festivals. So far, Senegal has reported 21 cases.
Most cases reported on the continent so far are foreigners or locals who traveled abroad. Rapid testing and quarantines have been put in place to limit transmission.
Melanie Sun, Reuters, The Associated Press, The CNN Wire, and AAP contributed to this article.