The novel coronavirus that originated in Wuhan, China, and the disease it causes, COVID-19, has spread to more than 100 countries and territories around the world, killing thousands.
Below are March 17 updates. For March 18 updates, click here.
White House Postpones Tax Payments for 90 Days for Most Americans
Treasury Secretary Stephen Mnuchin announced that the tax payment deadline for most Americans has been extended by 90 days amid the coronavirus epidemic.
The Internal Revenue Service (IRS) has postponed the filing date to July 15, instead of April 15. Mnuchin said the reprieve would cover a number of small businesses.
The IRS will continue to process tax returns, and taxpayers must file their returns by April 15 but can defer payment for 90 days, according to the Wall Street Journal.
Treasury Secretary Steven Mnuchin: President @realDonaldTrump has authorized the deferral of $300 billion in payments to the IRS. pic.twitter.com/aLXq2oN5gP

— The White House (@WhiteHouse) March 17, 2020
NYC Mayor Warns of Shelter in Place Possibility
New York City Mayor Bill de Blasio told reporters on Tuesday that people living in New York City should be prepared to shelter in place within the next 48 hours over the coronavirus outbreak.
"This is a reality that is being talked about because the crisis continues to grow. We are all deeply concerned about the direction and the trajectory," the mayor said at a news conference. "It has not happened yet but it is definitely a possibility at this point."
De Blasio said he is prepared to sign a "shelter in place" order but didn't say how it would be carried out in the city, which has a population of 8.5 million people.
"All New Yorkers, even though a decision has not been made by the city or the state, I think that all New Yorkers should be prepared right now for the possibility of a shelter-in-place order," he said, saying that there are more than 800 confirmed cases of COVID-19, the disease caused by the virus, in the city.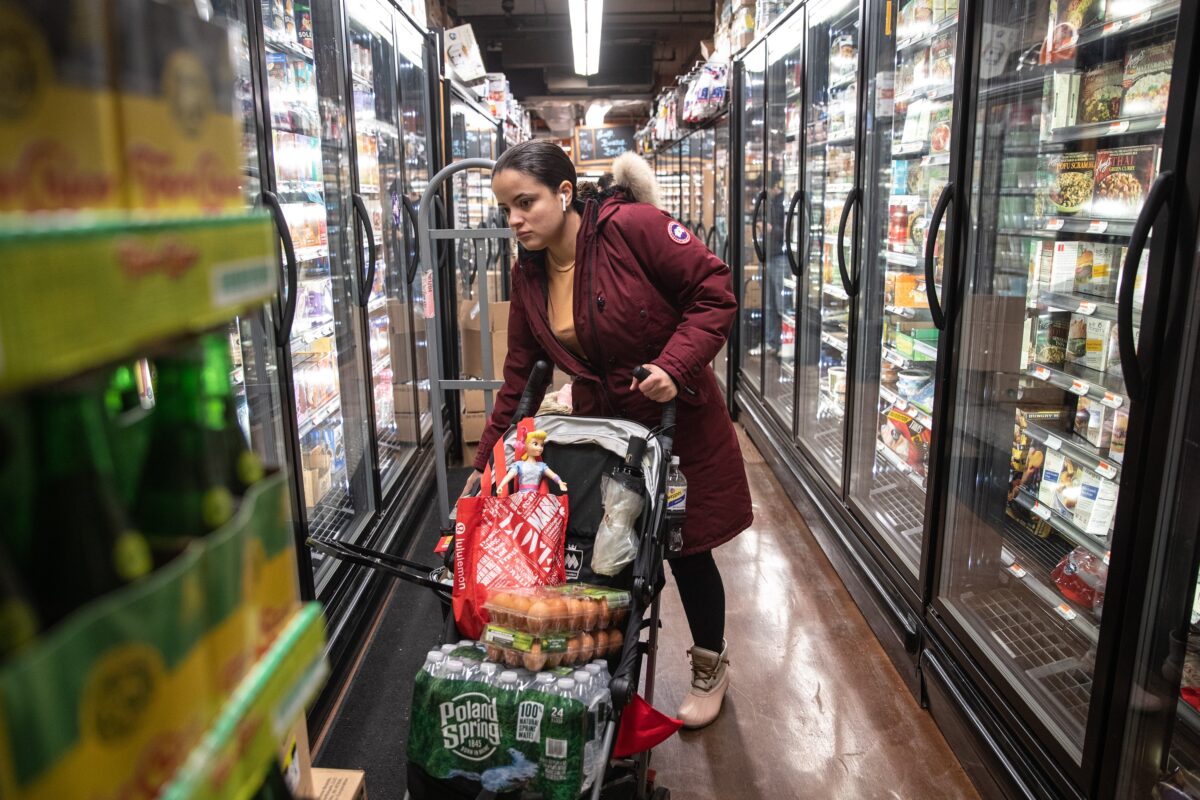 Chinese Regime to Expel American Journalists
The Chinese regime is set to expel U.S. journalists based in China who work for the New York Times, the Wall Street Journal and the Washington Post, in retaliation for the Trump administration's recent actions targeting Chinese state-run media outlets in the United States.
In early March, the U.S. State Department designated five Chinese state-run outlets as "foreign missions," and slashed the number of Chinese staff allowed to work at the media outlets' offices in the United States. An administration official previously labeled those outlets, including Xinhua News Agency and China Global Television Network, as "explicit propaganda organs of the Chinese Communist Party."
At the time, senior administration officials said such actions were an act of reciprocity against Beijing's continued use of "intimidation to silence members of a free and independent press."
In retaliation against the United States for reducing staff sizes at those outlets, the Chinese foreign ministry said in a March 17 statement that it would require all journalists of U.S. citizenship employed at the New York Times, Wall Street Journal, and Washington Post whose press credentials are due to expire before the end of the year to hand back their press cards within 10 days.
China Was Putting Out False Information: Trump
President Donald Trump said Tuesday that the Chinese Communist Party provided information that was false about the COVID-19 coronavirus, which emerged in Wuhan, in his first critical comments towards the regime's handling of the outbreak.
"China was putting information which was false that our military gave this [virus] to them," he said. "That was false, and rather than having an argument, I have to call it where it came from. It did come from China."
He was responding to a question from a reporter about his Twitter post on Monday evening, where he referred to the novel coronavirus as a "Chinese virus."
"I didn't appreciate the fact that China was saying that our military gave it to them," he said. "Our military did not give it to anybody."
The president told reporters the term doesn't create a stigma against China and described the term as accurate.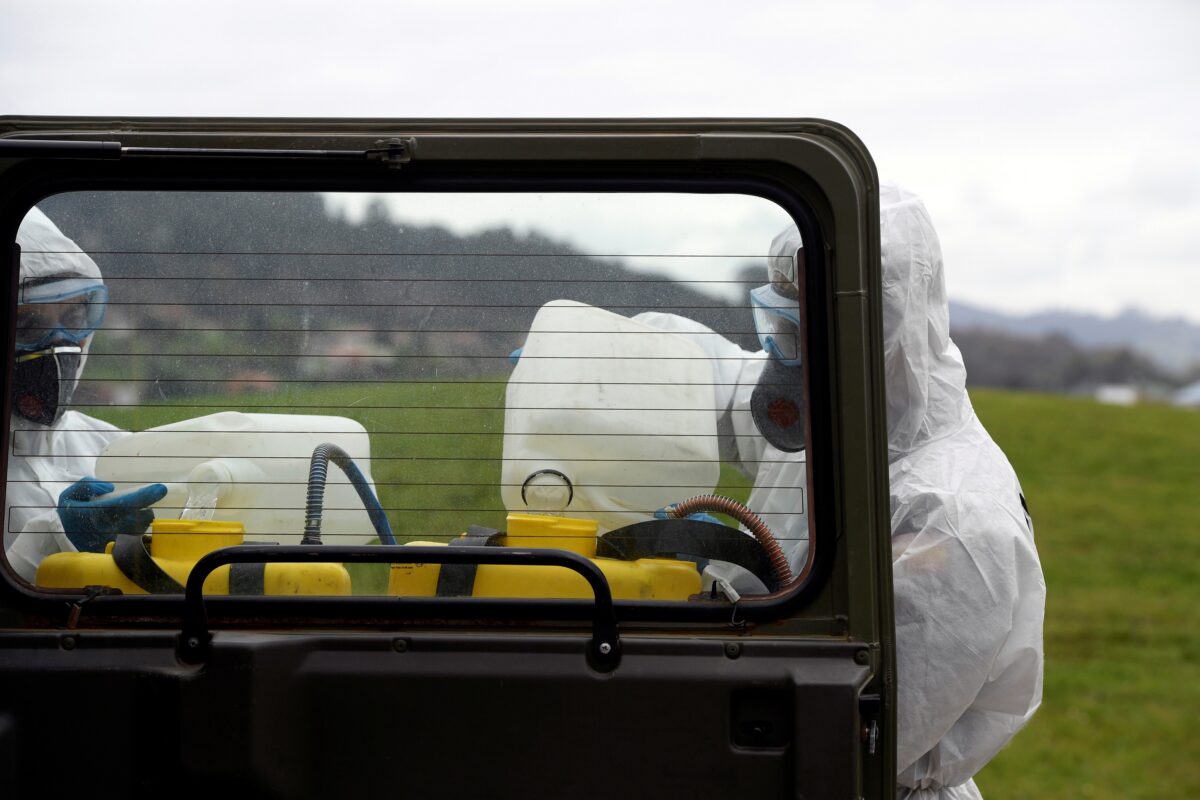 Spain Unveils 'Unprecedented' 200 Billion Euros Coronavirus Package
Spain announced a massive 200 billion euros ($220 billion) package to help companies and protect workers and other vulnerable groups affected by the spiraling coronavirus crisis.
Police carried out checks at borders with France and Portugal, turning back foreigners attempting to enter Spain as part of strict measures to stem the spread of the coronavirus in Europe's second worst-hit country.
Half of the assistance measures, which are worth 20% of Spain's economic output, are state-backed credit guarantees for companies, and the rest includes loans and aid for vulnerable people.
Spanish stocks rose by more than 6% after the announcement.
"These are extraordinary measures, without precedent in our country's democratic history," Prime Minister Pedro Sanchez told a news conference attended remotely by journalists.
Spain will pay benefits to workers temporarily laid off and suspend mortgage payments for those whose employment has been affected by the outbreak, among other measures.
"We want to protect employment and we want companies to know the government will help them," Sanchez said. "Nobody will be left behind."
NY Officials Predict Peak in 45 Days
New York public health officials believe the peak of coronavirus cases in the state will happen in 45 days, with as many as 110,000 patients needing hospital beds and 37,200 requiring beds in intensive care units (ICU) in hospitals.
Officials made the announcement at a press conference on March 17 while reporting a surge in cases in the state to 1,374, with 432 new cases in the past 24 hours.
New York has the most cases in the country. The virus, which originated in China last year, has infected over 5,700 people in the United States. It's killed dozens, including 12 in New York.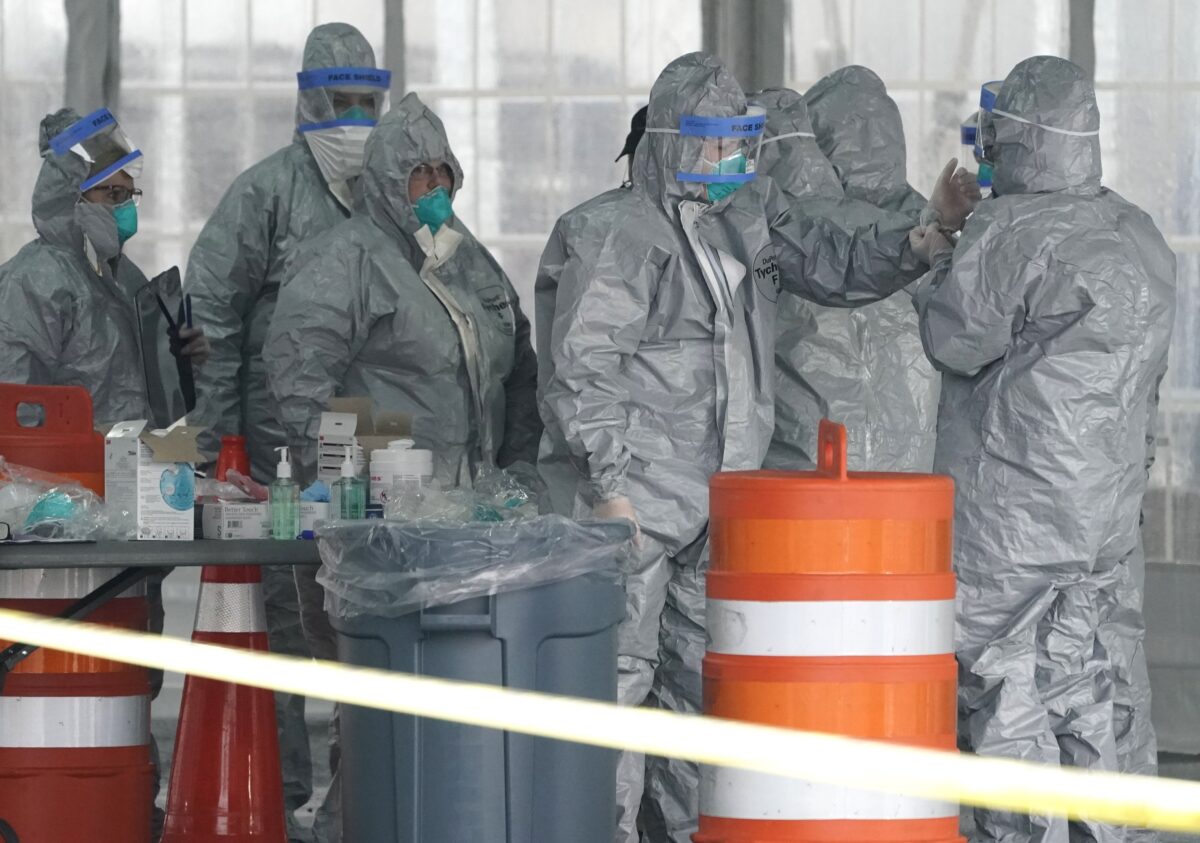 White House Seeking Huge Stimulus Package
The White House is seeking what President Donald Trump called a "big" and "bold" coronavirus relief plan, said to be worth at least $850 billion.
At a press briefing on March 17, Trump said that Treasury Secretary Steven Mnuchin was working with the Senate and the House on a package to provide relief from the economic fallout of the pandemic. COVID-19, the disease caused by the coronavirus, emerged in China last year before spreading around the world. It has caused major disruptions, leading businesses to shutter, and sparking fears of an imminent recession.
"It's going to be big, it's going to be bold, and the level of enthusiasm to get something done—I don't think I've ever seen anything quite like it," Trump said.
Mnuchin said that while the administration favors tax relief in principle, the urgency of the situation demands quick action that will put cash into the hands of individuals and businesses amid virus-related shutdowns.
Mnuchin said, "a payroll tax holiday would get people money over the next six to eight months, and we're looking to send checks to Americans immediately."
Marirott Begins Furloughing Employees
Marriott, the world's largest hotel company, told several media outlets on Tuesday that it would furlough tens of thousands of employees as the company struggles amid the coronavirus pandemic.
A spokesperson for the firm didn't say exactly how many workers would be furloughed. The firm is expected to close numerous locations around the globe to curb the spread of the virus.
The spokesperson told the Wall Street Journal that there have been no layoffs at the corporate level, but it's "under discussion." Another spokesperson told Bloomberg News and the WSJ that employees can keep their health benefits for now.
Marriott Chief Executive Officer Arne Sorenson and MGM Resorts International CEO James Murren are expected to meet with Trump administration officials Tuesday at the White House.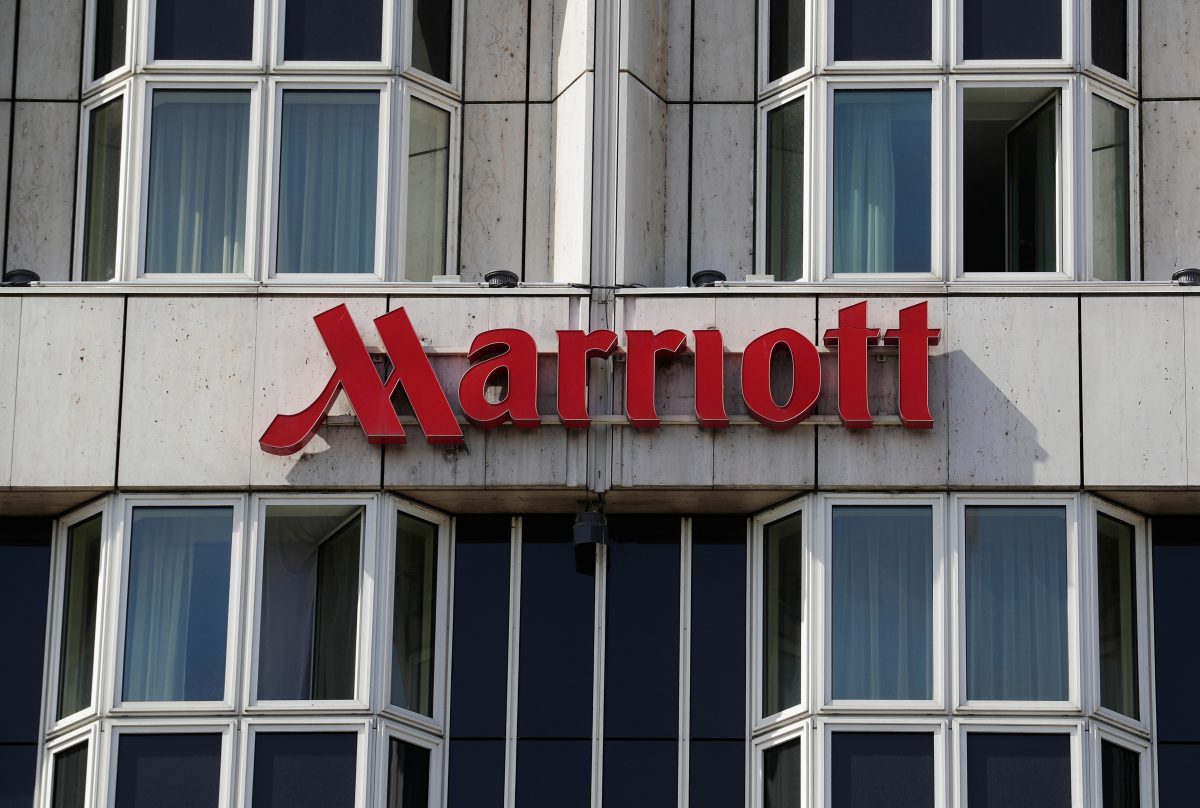 Iran Death Toll Increases 13 Percent
Iranian officials reported a 13 percent increase in deaths from COVID-19.
Health Ministry spokesman Kianoush Jahanpour said Tuesday the virus had killed 135 more people, raising total deaths in the country to 988 out of 16,000 confirmed cases.
Officials have now implemented new checks for people trying to leave major cities ahead of Nowruz, the Persian New Year, on Friday, but have hesitated to quarantine the areas.
A state television journalist, who is also a medical doctor, warned that hundreds of thousands of people could die.
Dr. Afruz Eslami cited a study by Tehran's prestigious Sharif University of Technology, which offered three scenarios. If people begin to cooperate now, Iran will see 120,000 infections and 12,000 deaths before the outbreak is over, she said. If they offer medium cooperation, there will be 300,000 cases and 110,000 deaths, she said.
But if people fail to follow any guidance, it could collapse Iran's already-strained medical system, Eslami said. If the "medical facilities are not sufficient, there will be 4 million cases, and 3.5 million people will die," she said.
Eslami did not elaborate on what metrics the study used, but even reporting it on Iran's tightly controlled state television represented a major change in a country whose officials had for days denied the severity of the crisis.
Infections in Spain Soar
The number of deaths in Spain due to the new coronavirus has jumped from 309 to 491 in 24 hours and new infections have risen to 11,178, nearly 2,000 more than a day earlier.
The numbers were reported Tuesday by the nation's health emergency center director, Fernando Simón. With a population of 46 million, Spain became on Monday the fourth country in the world with most coronavirus cases, surpassing South Korea and edging closer to Iran.
Spanish police started enforcing land border checks Tuesday after the country, already under strict lockdown measures, banned people from entering or exiting the country in an attempt to contain the spread of the new coronavirus.
At the La Jonquera border, a key crossing point for trucks from and to France in northeastern Spain, masked agents of Spain's national and Catalan regional police stopped cars and trucks, checked documents, and redirected some of the vehicles back to France.
Spanish citizens and residents are allowed to return home, and goods are allowed in and out.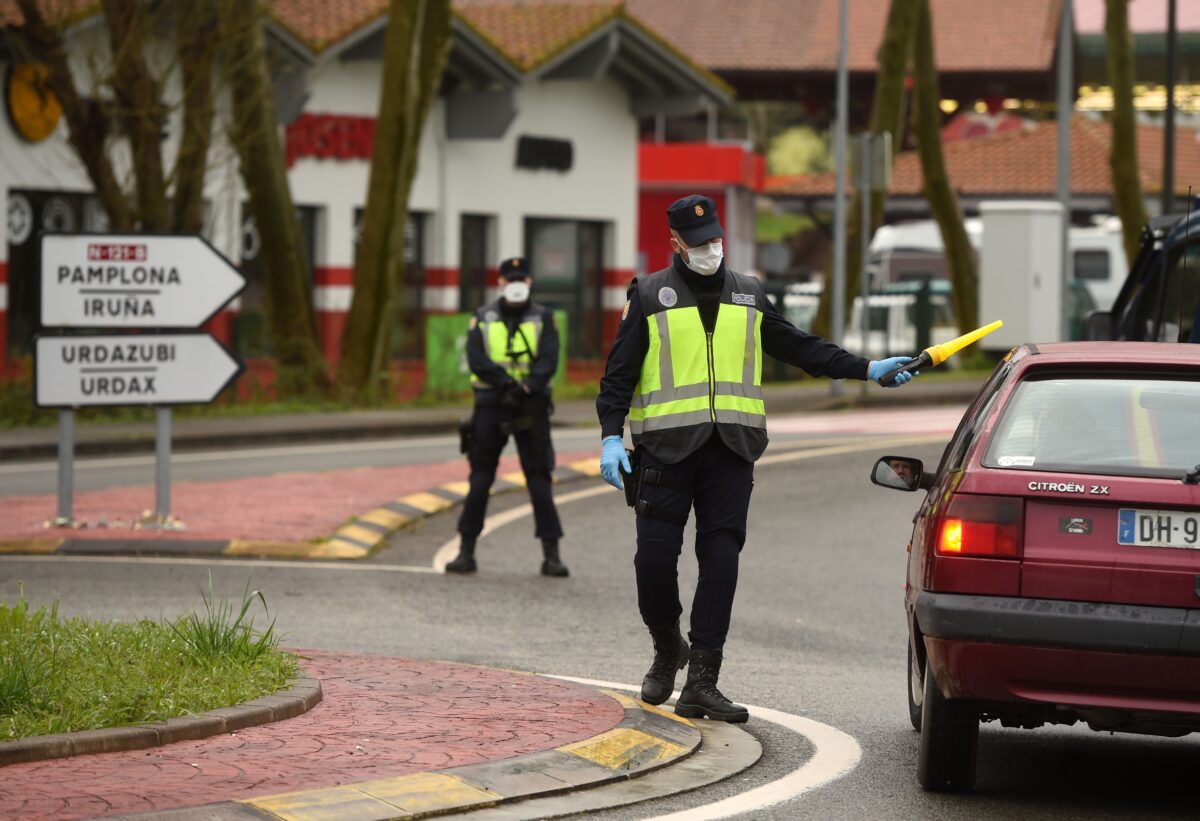 Vietnam to Stop Issuing Visas
Vietnam will suspend the issuance of new visas for all foreign nationals to curb the spread of coronavirus in the Southeast Asian nation, state media said on Tuesday.
"The government sees the visa suspension policy as an effective measure to constrain the rapid spread of the virus, given many countries are now at high risk of infection," the state-run Nhan Dan newspaper said.
"It's temporary. The restriction will be in place for 15 to 30 days," it added, without saying when the ban would take effect.
Hanoi has denied entry to visitors from Europe's Schengen visa-free area and Britain from Sunday, and ordered mandatory quarantine and testing for all arrivals from virus-hit areas.
Schools stayed shut nationwide on Tuesday. Authorities have ordered the closure of cinemas, clubs and bars, massage parlors, karaoke lounges, and online game centers in urban areas until the end of March.
Russia Closes Its Borders Until May 1
Russia will ban the entry of foreign nationals and stateless people from March 18 to May 1 in response to the coronavirus outbreak, the government said on Monday.
The ban will not apply to diplomatic representatives, airplane crew members, and some other categories of people, it said.
Russia has reported 93 cases of the virus so far.
Indiana, Texas Report First Coronavirus-Related Deaths
Governor of Indiana Eric Holcomb confirmed the first COVID-19-related death in the state in Marion County on Monday.
The victim was over 60-years-old and had underlying medical conditions. It is believed to be a case of community spread as the individual had not traveled abroad.
Indiana's bars, nightclubs, and restaurants are now closed to in-person dining. Delivery and takeout are still allowed, the governor said.
In Texas, a man in his late 90s from Matagorda County died on Sunday of symptoms consistent with COVID-19. A test confirmed on Monday that he was a carrier of the SARS-CoV-2 virus.
Officials said the man died at Matagorda Regional Medical Center.
They added that the state has "launched an extensive investigation" into the origin of the infection, and that "evidence exists of a possible community link to the earlier positive case" in the county.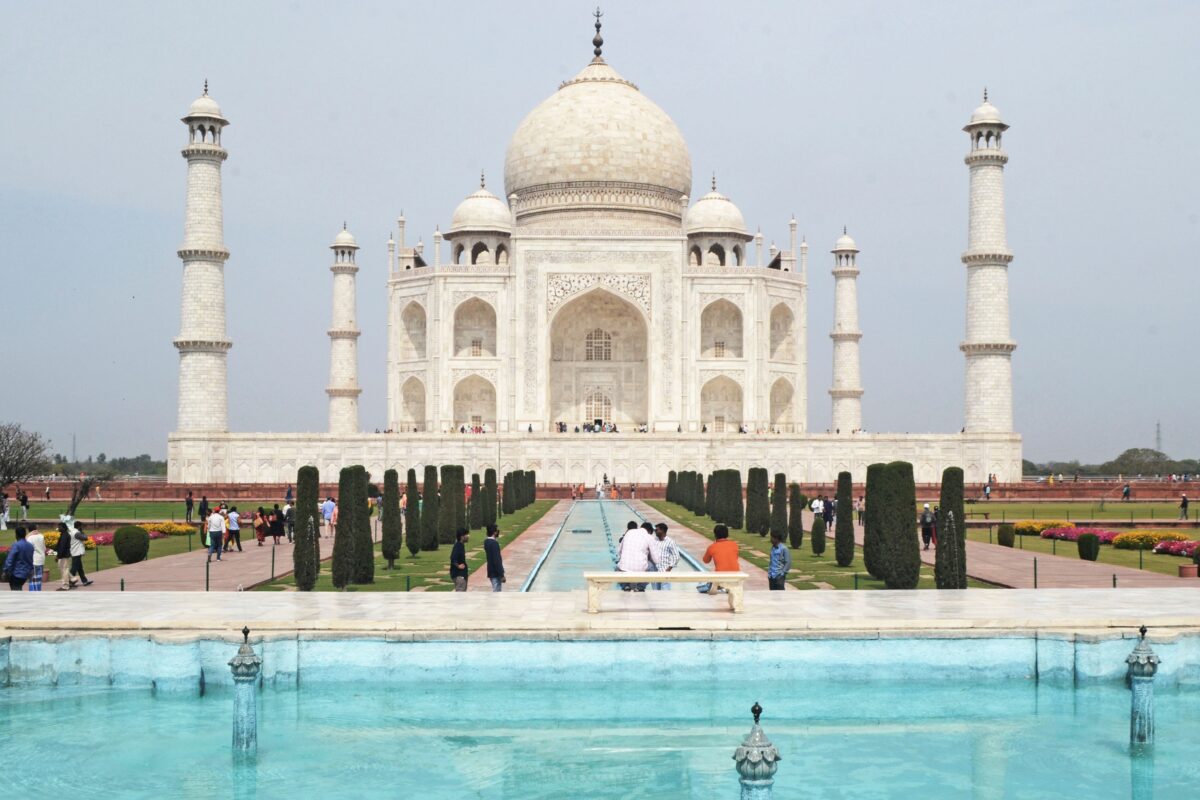 Taj Mahal to Close
India's culture ministry has announced that it is closing the Taj Mahal to protect the thousands of visitors that visit the country's "monument of love" every day.
Culture Minister Prahlad Patel said it was "imperative to shut it down," according to local media reports.
India has confirmed 119 cases of COVID-19, with two related deaths. So far, around 6,000 people have been tested for the SARS-like virus.
Patel said the monument, including other cultural sites across the country, would be closed until at least March 31.
'Hundreds' of Inmates Escape Brazil Jails
Hundreds of prisoners broke out of four Brazilian jails on Monday, the day before their day-release privileges were due to be suspended over the coronavirus outbreak, Sao Paulo state prison authorities and local media reported.
The Sao Paulo state prison authority said it could not say how many inmates had escaped as it was "still tallying the exact number of fugitives."
Local media reported that as many as 1,000 had fled from four jails—Mongaguá, Tremembé, Porto Feliz, and Mirandópolis—ahead of the lockdown.
The Sao Paulo state prison authority said "acts of insubordination" had taken place at the jails ahead of the suspension of the day-release program.
The suspension was necessary, it added, because 34,000 convicts would be returning to jail and "would have a high potential to install and propagate the coronavirus in a vulnerable population, generating health risks for servers and custodians." It said law enforcement was "taking care of the situation."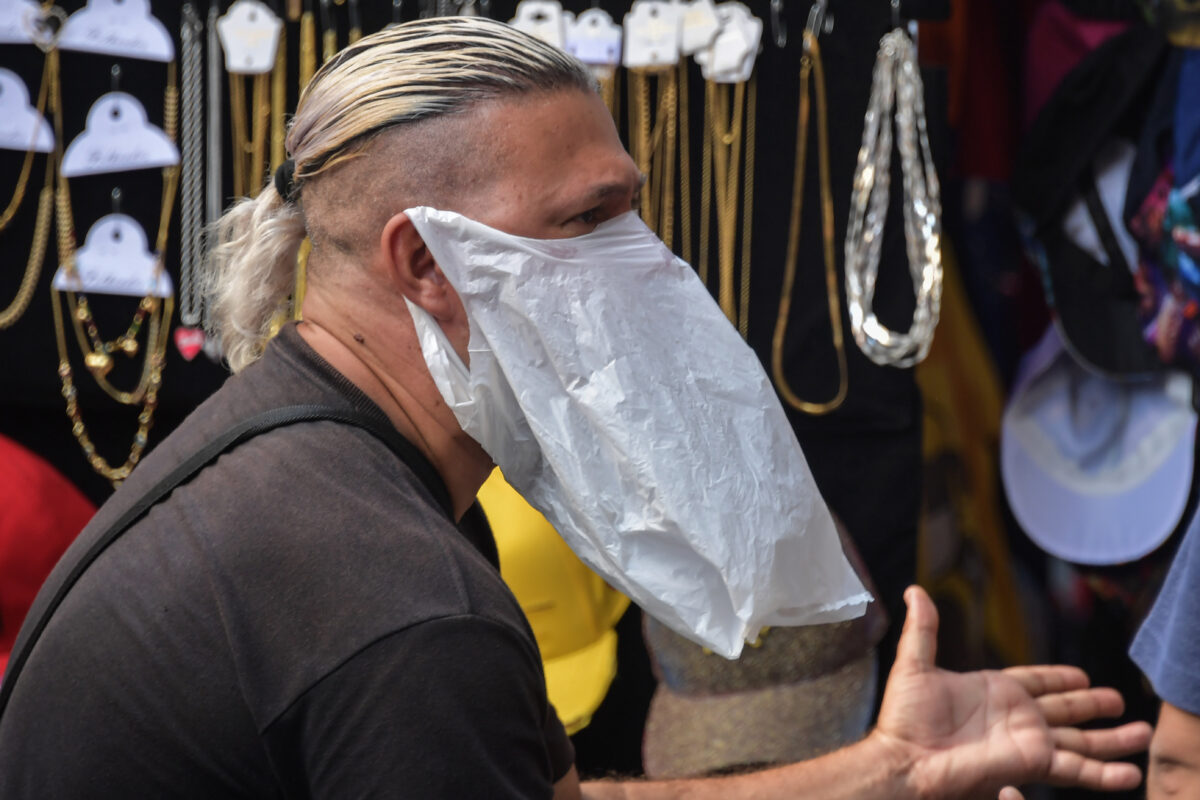 New Zealand Announces Large Stimulus Package
New Zealand's Labor government on Tuesday announced one of the largest per-capita stimulus packages in the world, amounting to 4 percent of its GDP, in an attempt to soften the negative economic impact from the coronavirus outbreak.
The NZ$12 billion ($7.3 billion) package was larger than that implemented during the global financial crisis, and bigger as a proportion of GDP than those announced by countries like Australia and Singapore, authorities said.
"The government is pulling out all the stops to protect the health of New Zealanders and the health of our economy," Prime Minister Jacinda Ardern said in a news conference.
The fiscal package included wage subsidies, tax cuts, income support, investments into health, and support for an aviation sector hit hard by travel restrictions.
Finance Minister Grant Robertson said preliminary Treasury department forecasts showed annual growth was expected to contract by 1 percent year-on-year in March 2021 if the package is implemented, a slower contraction than the 3 percent forecast without the support.
The stimulus will substantially increase debt, Robertson said, with core government debt now expected to exceed current New Zealand's target of 15-25 percent of GDP.
"We will have an extended period of deficits and our debt as a country will have to substantially increase," he told lawmakers, adding a recession is "almost certain."
New Zealand's central bank eased rates by 75 basis points following an emergency meeting on Monday, as it prepared for a significant impact on the economy.
The fiscal injection is part of New Zealand's "Go hard, Go early, Contain COVID-19 strategy," Robertson said. "This is not a one-off package, it is just the beginning."
Millennials 'Core Group' That Will Stop Virus Spread: White House
The White House Coronavirus Response Coordinator Dr. Deborah Birx singled out millennials on Monday at a press conference announcing new coronavirus guidelines, saying that millennials are the "core group that will stop this virus."
"I want to speak to purely to our largest generation now, our millennials. I'm the mother of two millennials," Birx said. "They are the core group that will stop this virus. They are the group that communicates successfully, independent of picking up a phone.
"They intuitively know how to contact each other without being in large social gatherings. We are asking all of them to hold their gatherings to under 10 people, not just in bars and restaurants, but in homes," she added.

Philippines Suspends All Financial Markets
The Philippine Stock Exchange closed indefinitely on Tuesday while currency and bond trading were suspended, the first market shutdowns worldwide in response to the coronavirus, with authorities citing risks to the safety of traders.
The shutdown comes after some markets around the world closed trading floors or paused trade after falls in market value, but it is the first blanket market halt.
The Philippine Stock Exchange said trade was suspended until further notice "to ensure the safety of employees and traders," amid a broader national lockdown.
National Treasurer Rosalia de Leon cited the lockdown as the reason for the suspension of fixed income trade. Currency trading is to resume on March 18.
The Philippines benchmark index fell 8 percent on Monday and is down 20 percent for March so far, already its worst since October 2008.
US House Passes Bill Mandating Free Virus Testing
The House on March 16 passed a revised multi-billion dollar emergency coronavirus relief package as the virus continues to spread across the United States.
Lawmakers initially passed the legislation in a 363-40 vote in the early hours of Saturday morning, but it was later bought back to the floor after speaker Nancy Pelosi (D-Calif.), House Minority Leader Kevin McCarthy (R-Calif.), and Treasury Secretary Steven Mnuchin together outlined "technical corrections" that could not be fixed administratively.
Rep. Louie Gohmert (R-Texas) had initially threatened to block the package until reviewing the details after expressing concerns that it would have harmful impacts on small businesses. However, he later withdrew his objection Monday evening.
Analysis: Why the Virus is Targeting Iranian Officials
The coronavirus appears to be heavily affecting political circles in Iran, and there is mixed analysis as to why.
The Chinese Communist Party, meanwhile, has launched a large-scale disinformation campaign against the idea that the virus originated in China.
Watch the video analysis here.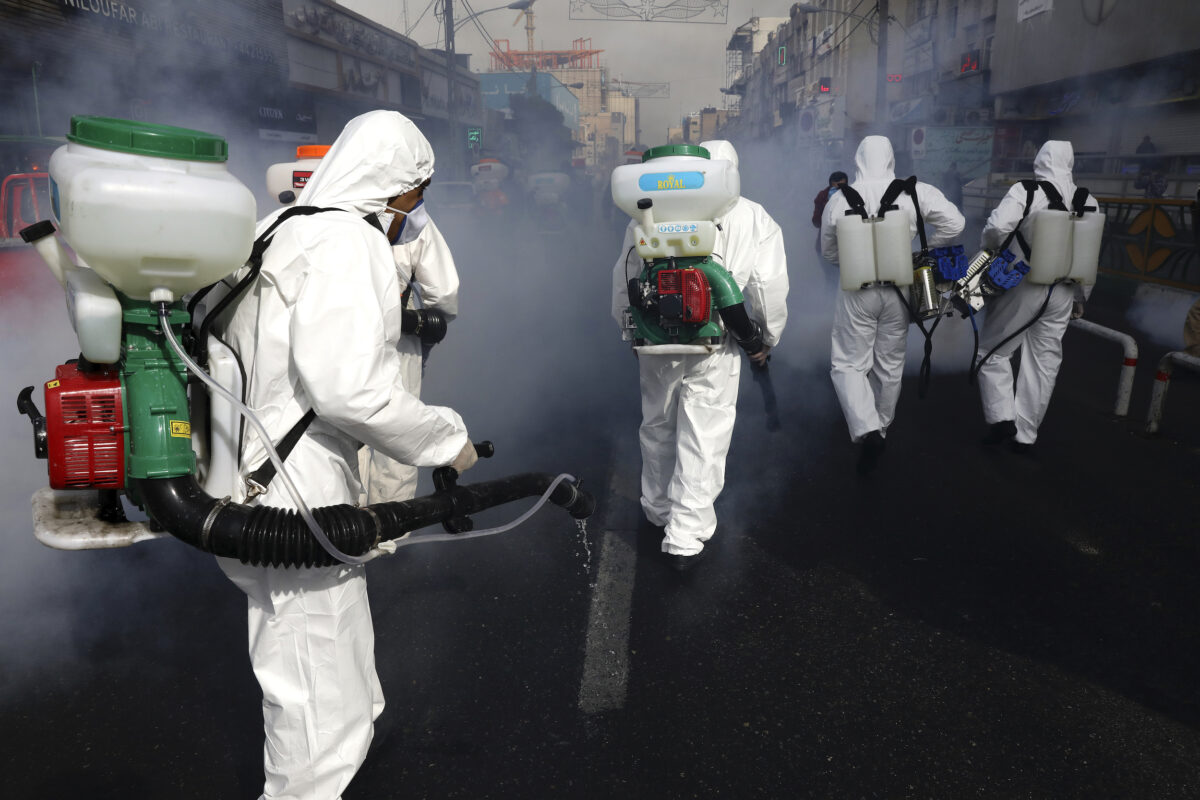 Hong Kong to Quarantine Everyone Entering the City
Hong Kong will quarantine 14 days all people entering the city for 14 days starting midnight on Thursday, the Asian financial hub's leader Carrie Lam said on Tuesday.
The government also advised its citizens to avoid all non-essential travel.
Four of the 157 confirmed coronavirus patients in Hong Kong have died. The majority of the recent cases have been imported.
Americans Told to Stop Eating Out, Avoid Gatherings of More Than 10
The White House coronavirus response team has recommended Americans stick to discretionary travel and avoid eating out and gatherings of more than 10 people, as well as to homeschool their children, in order to mitigate the spread of the novel coronavirus.
President Donald Trump estimated the virus may "wash through" by July or August, based on the expert opinions he's received.
The guidelines aren't mandatory and are to be reevaluated in 15 days, the team announced during a March 16 press briefing at the White House.
Dr. Deborah Birx, the White House coronavirus response coordinator, said the most effective measures to stop the spread of the virus are "social distancing" as well as self-quarantining the whole household when one member is diagnosed with the virus.
Zachary Stieber, Melanie Sun, Mimi Nguyen Ly, Joshua Philipp, Cathy He, Tom Ozimek, Jack Phillips, Petr Svab, Katabella Roberts, The Associated Press, and Reuters contributed to this article.