The following updates are from Jan. 28. Click here for updates from Jan. 29.
At Least 3 Foreigners Infected in China
At least three foreigners—two from Australia and one from Pakistan—have contracted the coronavirus in the southern province of Guangdong, provincial authorities said, according to the South China Morning Post.
Deputy head of the Guangdong Health Commission Chen Zhusheng said on Jan. 29 that all three were in stable condition but it was unknown how they were infected.
The Pakistani was a student studying in Wuhan, Chen said, but did not provide details of the Australians. The Pakistani student arrived in the southern city of Shenzhen on Jan. 21 and then the city Guangzhou on Jan. 24, before showing symptoms.
Pakistan on Wednesday confirmed four Pakistani students in China had contracted the virus.
Pakistan's special assistant to the prime minister on health Zafar Mirza said their conditions were "better now" at a Wednesday press conference, local media reported.
The confirmation came after a plea from a group of Pakistani students in China to be evacuated from the virus-stricken country, according to local media. Mirza said there are around 500 Pakistani students studying at different universities in Wuhan.
British, Japanese Airliners Suspend Flights to China
British Airways has suspended all direct flights to and from China for January and February, the Daily Mail reported.
Prior to the suspension, the UK's Foreign and Commonwealth Office (FCO) issued a press release on Jan. 28, cautioning its citizens against "all but essential" travel to China.
Japanese airliner All Nippon Airways announced on Jan. 29 that it will extend the suspension of all flights to Wuhan until the end of February, according to local English-language media The Japan Times. The extension followed a Jan. 24 announcement to suspend all flights to Wuhan for January. 
Taiwan Introduces Quarantine Measures to Protect Military Personnel
Yen Teh-fa, Taiwan's national defense minister, held a teleconference with high-level military officials from the island on Jan. 29 where he emphasized the importance of preventing the spread of the virus to protect the army, Taiwan's government-run Central News Agency reported.
Yen urged officials from different departments to investigate the activities of their personnel over the Lunar New Year holiday. Those found to have come in contact with friends and relatives from China during the holiday should be placed in quarantine at home for 14 days, he said.
US Plane from Wuhan Arrives at Alaska to Refuel
A chartered plane from Wuhan carrying about 200 Americans had a stopover in Anchorage, Alaska, CNN reported.
The plane, chartered by the U.S. State Department, was originally destined for Ontario International Airport in California. However, the final destination was changed to March Air Reserve Base, located in Riverside County, California.
On Jan. 23, the State Department updated the language of its travel advisory to Level 4, urging people not to travel to Hubei Province. 
Australia Reports Sixth Case of Coronavirus
The sixth case of coronavirus has been confirmed in Australia after a man in his 60s in Victoria was tested positive for the virus, local broadcaster 9News reported, citing local health authorities.
This marks the second confirmed case in Victoria. The man was recently in Wuhan and became unwell on Jan. 23, more than two days after he returned to Australia.
United Arab Emirates Reports First Case of Coronavirus
The United Arab Emirates announced its first case of the Coronavirus, involving members of a family who were recently in Wuhan, Emirates News Agency reported, citing UAE's Ministry of Health and Prevention.
The ministry announced in a statement that those infected are under medical observation, and are in stable condition.
India and the Philippines Prepare Evacuation For Citizens in China
India's flag carrier Air India has prepared a 423-seat plane ready in Mumbai. As of Jan. 28, the plane was waiting for approval from the country's external affairs and health ministries to evacuate its citizens from Wuhan, according to local media PTI.
Citing an unnamed official source, the news outlet reported that about 250 Indians were waiting to be evacuated in Wuhan.
About 50 Filipinos were waiting to be flown out of Wuhan, said Eduardo Meñez, assistant secretary of the Philippines' Department of Foreign Affairs, on Jan. 29, local media Manila Bulletin reported.
The Phillippine government announced on the same day that two chartered flights are on standby, according to local media PNA. 
206 Japanese Arrive in Tokyo from Wuhan, 4 Hospitalized
Local media NHK reported that 206 Japanese arrived at Tokyo's Haneda Airport on Jan. 29, flying in from Wuhan in a Japanese government-chartered plane.
The same plane also brought to Wuhan some relief supplies, including 15,000 masks, 50,000 pairs of gloves, and 8,000 protective glasses, according to AFP.
Four of the 206 were subsequently hospitalized for symptoms of fever and cough. The four are a woman in her 50s and three men aged in their 30s to 50s, The Associated Press reported. They were taken to a Tokyo hospital on separate ambulance vehicles for treatment and further medical checks.
Toshimitsu Motegi, Japan's foreign minister, said on Jan. 28 that multiple flights will be arranged to lift about 650 Japanese who asked to return home, local media Mainichi reported.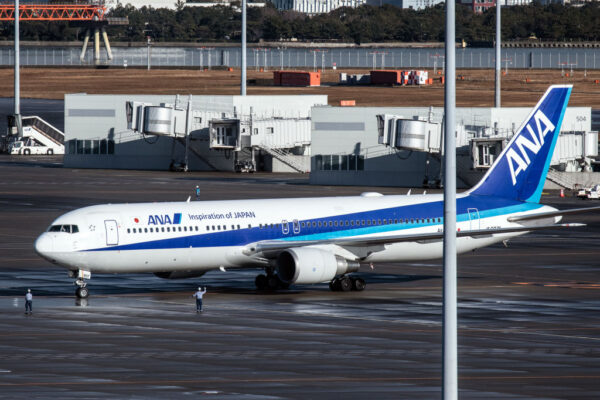 Australia Set to Bring Citizens in Hubei to Christmas Island
Australia's flag carrier Qantas is set to fly into Wuhan to evacuate Australians from the region after the country's' national security committee signed off on the plan on Jan. 29, WAtoday reported.
The plane will carry passengers to Christmas Island, which is located in the Indian Ocean and is home to an immigration detention center.
Australian Foreign Minister Marise Payne said that 600 Australians in Hubei had registered with the Australian embassy in China, WAtoday reported. New Zealand's government has also asked Australia to join the evacuation operation to evacuate its citizens out of Wuhan.
EU To Send Two Planes to Bring Citizens Out of Wuhan
European Commission announced it will send two planes to evacuate its citizens out of Wuhan, the epicenter of the coronavirus.
According to a press release published on Jan. 28, the first plane is scheduled to leave France in the morning of Jan. 29, and the second plane will leave later this week.
The first plane, sent at the request of France, will carry about 250 French citizens. The second plane will carry over 100 EU citizens from other countries.
In France, there are four confirmed cases of coronavirus. According to AFP, the latest case involved a Chinese tourist from Hubei, was in a "serious condition" in a Paris hospital. 
Plane Carrying About 240 US Citizens Scheduled to Arrive in Ontario Wednesday
A plane that took off from Wuhan carrying 240 U.S. passengers is scheduled to arrive at the Ontario International Airport in California at 9 p.m. Pacific Standard Time (PST) on Jan. 29, the Daily Mail reported.
Among the 240 passengers are U.S. diplomats and nine children, according to local media KTLA. They will be screened for coronavirus upon arrival and could be placed in temporary living quarters at the airport for up to two weeks, David Wert, a public information officer for San Bernardino County, said in a statement.
The statement explained that these passengers will remain "far removed from the passenger terminals and other public areas."
Three New Cases Confirmed in Malaysia, Bringing Total to Seven
Datuk Dr Noor Hisham Abdullah, Malaysia's health director-general, announced on Jan. 29 that three more people are infected by coronavirus, bringing the total to seven in the country, local media The Star reported. He noted that all seven cases are Chinese nationals.
One of the new cases involved in a mother of two children, both of whom tested positive earlier. The mother was overseeing them at a local hospital isolation ward.
The other two cases are a 4-year-old girl and a 52-year-old man.
Germany Reports 3 More Cases of Coronavirus
Germany reported three new cases of coronavirus late Tuesday. Citing the Ministry of Health in Munich, German magazine Der Spiegel reported that the three new cases, all in the state of Bavaria, are connected to the first case in the country.
The first case involves a 33-year-old man who lives near Starnberg, just south of Munich. His case is also the first known case outside of China where the infection has spread between people who aren't related. The Bavarian Ministry of Health in Munich said in a press release late Monday night that the patient is in a good clinical condition and is being monitored in isolation.
The man most likely caught the coronavirus from a work colleague; he and the colleague traveled together to a company training held in Bavaria last week.
According to Der Spiegel, the three newly-infected patients are also employees of the same company in Starnberg, Bavaria where the first man is employed. 40 colleagues of the four coronavirus-infected patients will also be tested for the virus.
Travel Restrictions Possible
Restricting travel is a possible future response to the evolving coronavirus outbreak, Health Secretary Alex Azar told reporters on Jan. 28.
"It's important to not take anything off the table with a rapidly emerging novel infectious disease," Azar said.
"All steps have to be on the table, including travel restrictions."
There were no restrictions announced at the press conference.
Both the Centers for Disease Control and Prevention and the State Department have advised Americans against nonessential travel to China.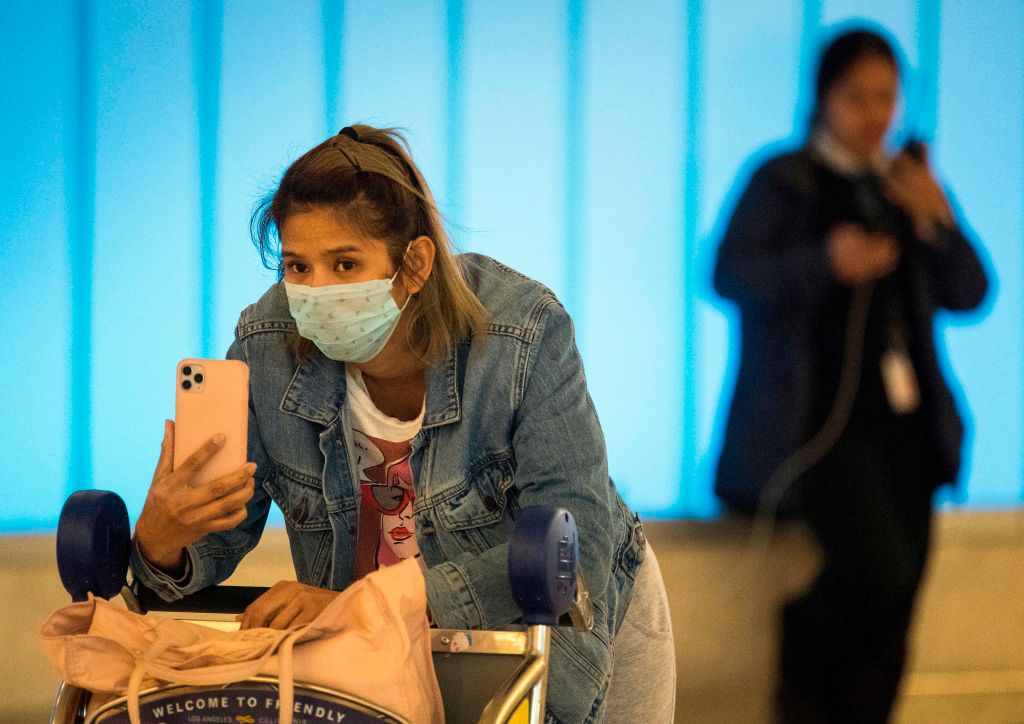 Warren Releases Infectious Disease Plan
Sen. Elizabeth Warren (D-Mass.), a Democratic presidential candidate, unveiled an infectious disease plan this week amid a worldwide coronavirus outbreak.
Warren's plan would "fully fund" the Centers for Disease Control and Prevention, which runs pandemic prevention and response programs; increase funding for the Public Health Emergency Preparedness cooperative agreement that helps health departments prepare for outbreaks and other situations; and invest over $100 billion to try to reduce transmission of infectious disease in America.
Warren also linked her Medicare for All plan, which would feature the government taking over the entire healthcare industry, to diseases, stating: "When people can't access basic health care, infectious diseases are more likely to spread and cause severe, lasting health effects."
Former Vice President Joe Biden, another Democratic presidential nominee, penned an op-ed on Jan. 27 in which he said he would, if elected president, "reassert U.S. leadership in global health security."
He said he would ask Congress to add to the Public Health Emergency Fund and give him the power to use the Stafford Disaster Relief and Emergency Assistance Act to declare a disaster if an infectious disease threat merits it. He would also renew funding for the nationwide network of hospitals that can isolate and treat people with infectious diseases, and fully fund the Global Health Security Agenda.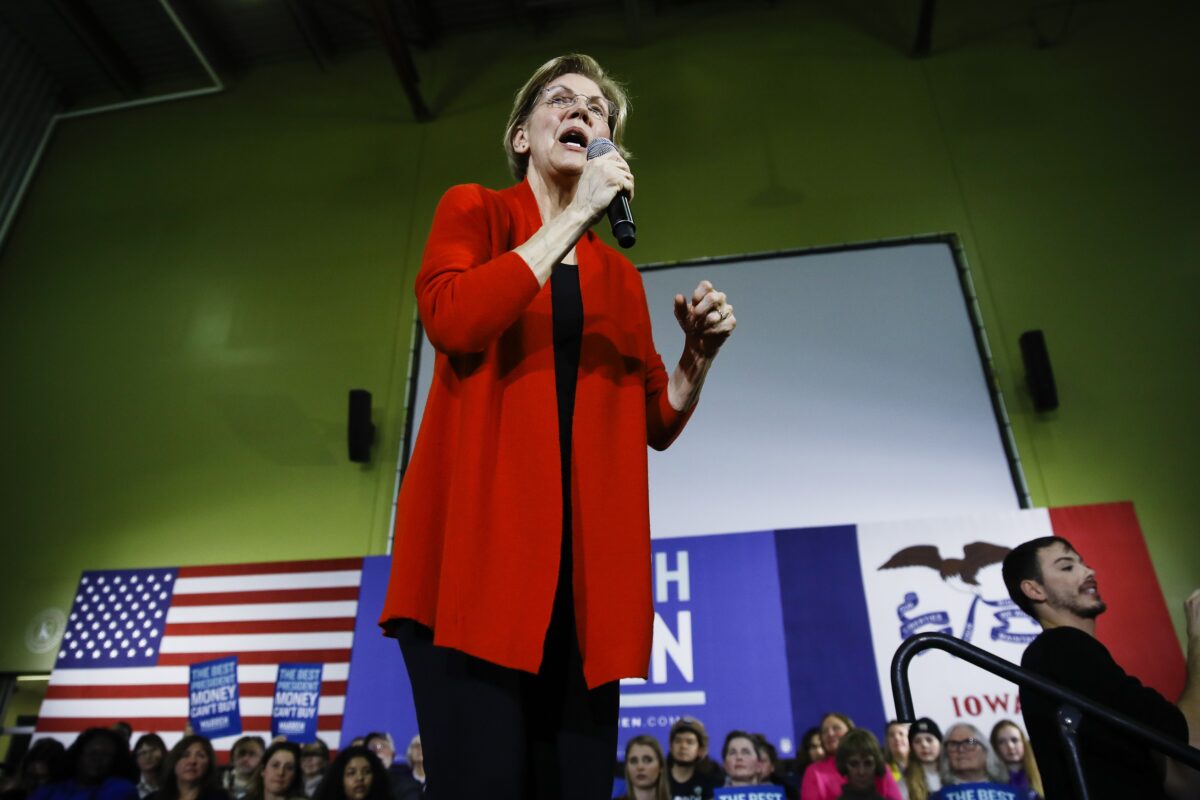 CDC Tells Americans Not to Travel to China
Americans should avoid all nonessential travel to China, the Centers for Disease Control and Prevention said in an statement published on Jan. 28.
The agency raised its level 3 warning for the entirety of China after previously advising only against traveling to Wuhan, where the virus originated.
The new coronavirus can spread between people, the agency emphasized. "Sustained person-to-person community spread with this virus is reportedly occurring in China," it said.
"A number of travel-associated cases of 2019-nCoV infection also have been identified in other locations, including the United States."
The warning came after the State Department urged Americans to consider not traveling to China.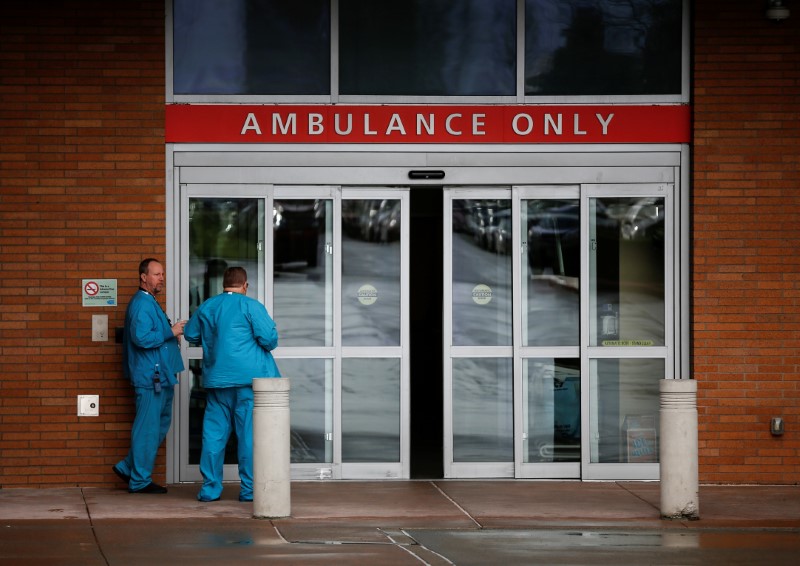 Human-to-Human Transmissions Reported in Japan, Taiwan
Human-to-human transmissions were confirmed in two more places after German authorities said the first confirmed case in the country was transmitted by a Chinese woman to her male colleague.
Health officials in Japan and Taiwan said new cases came from human-to-human transmission.
The new patient in Japan, a male bus driver in his 60s, drove tour groups that included people from Wuhan, officials said, the Japan Times reported. The bus driver did not travel to China himself but was infected by one of the tourists.
Taiwan's Central Epidemic Command Center, meanwhile, said that the eighth confirmed coronavirus case in the country was the first case of transmission on the island.
The patient, a man in his 50s from central Taiwan, was infected by his wife after she returned from a work trip to China, the center said.
Taiwanese authorities are now telling people not to travel to any parts of China bar Hong Kong and Macau after previously only warning against going to Hubei province, which includes Wuhan.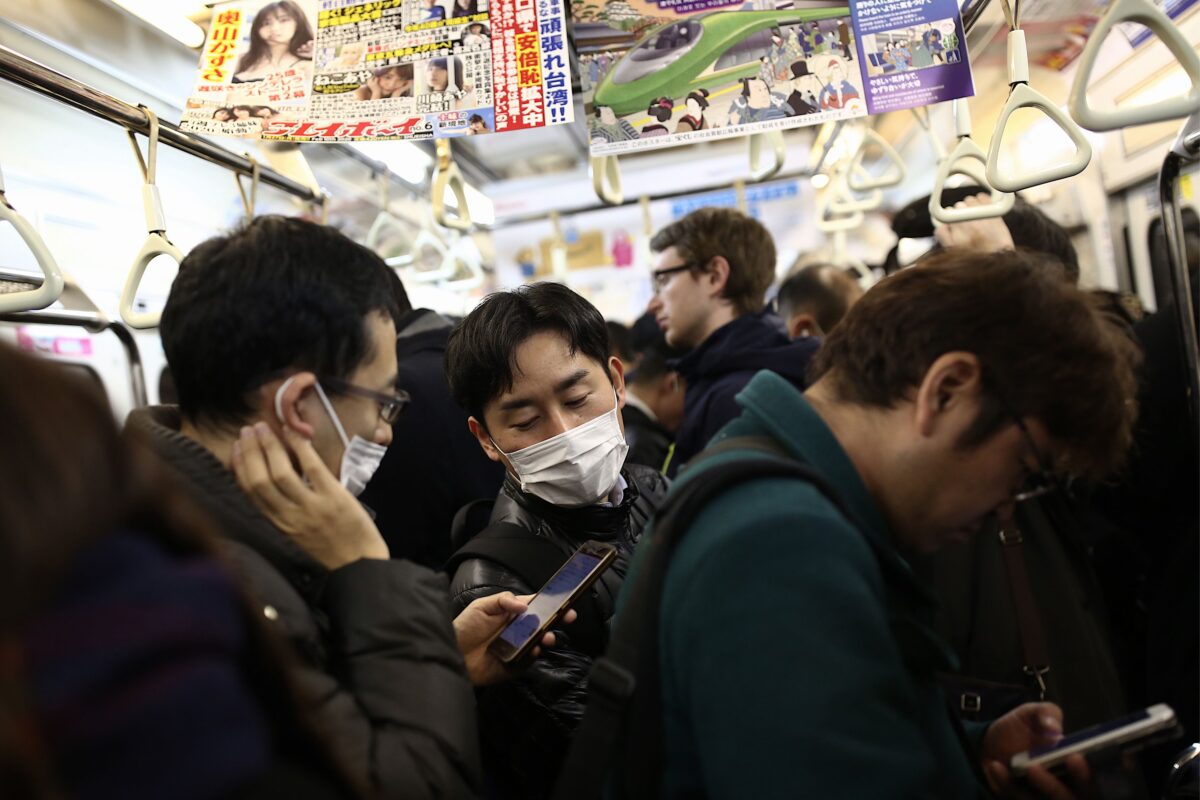 Japan Sends Charter Plane to Virus-Hit Wuhan
Japan has sent a plane to evacuate its citizens from virus-hit Wuhan in China on Tuesday, according to the Japanese foreign minister.
Foreign Minister Toshimitsu Motegi told reporters Tuesday that the chartered plane will also provide protective suits and masks to Wuhan before carrying about 200 people to Tokyo on Wednesday morning.
Japan "decided to provide emergency relief goods through the Japan International Cooperation Agency" to China in response to a request to deal with the outbreak, according to the foreign ministry's website.
Motegi said approximately 650 Japanese nationals have expressed a desire to return to Japan. Tokyo will make arrangements to provide more chartered flights to Wuhan to evacuate nationals.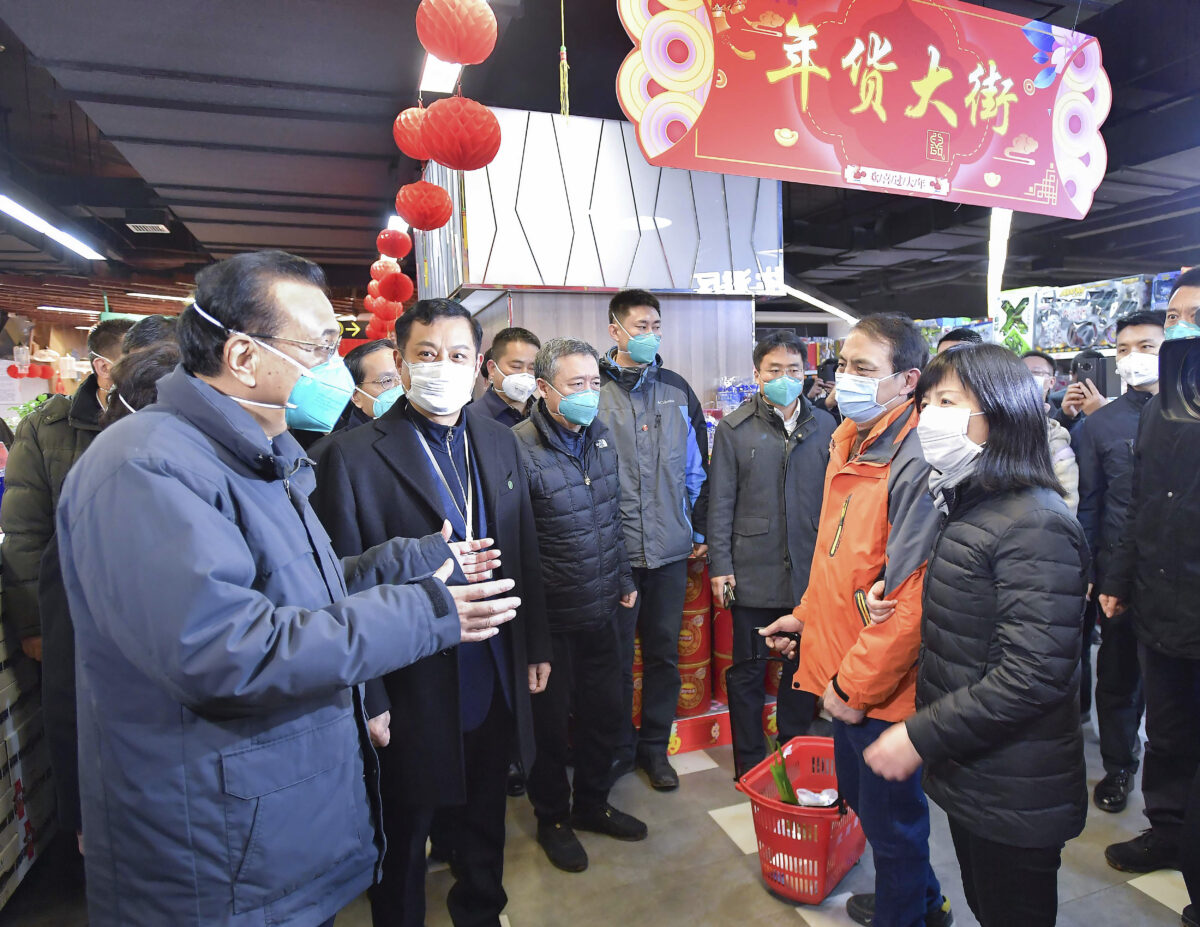 Details About First Super Spreader Made Known
Details were finally made public about the first known super spreader of the Wuhan coronavirus.
Zhao Junshi, 69, underwent surgery to remove a pituitary tumor at Wuhan Union Hospital's neurosurgery department on Jan. 7. No one was aware that he had Wuhan pneumonia.
On Jan. 11, he suddenly developed a fever. CT scanning indicated infection in both lungs. The doctor in charge immediately reported Zhao's case to the contagious diseases department, asking experts from the department to help diagnose the cause of the illness.
Doctors concluded that Zhao was infected with "an unknown type of pneumonia." There was no kit to test for Wuhan pneumonia yet.
The next day, Zhao's condition became very serious. His chest scan showed "multiple lung shadows." Then, some of the medical personnel taking care of him developed a fever, one after another. That's when Zhao was put in an isolation ward.
On Jan. 15, Zhao was confirmed to be infected with the new coronavirus and transferred to Wuhan's Jinyintan Hospital, a contagious disease facility. The affected medical staff were also sent to Union Hospital for isolation and treatment.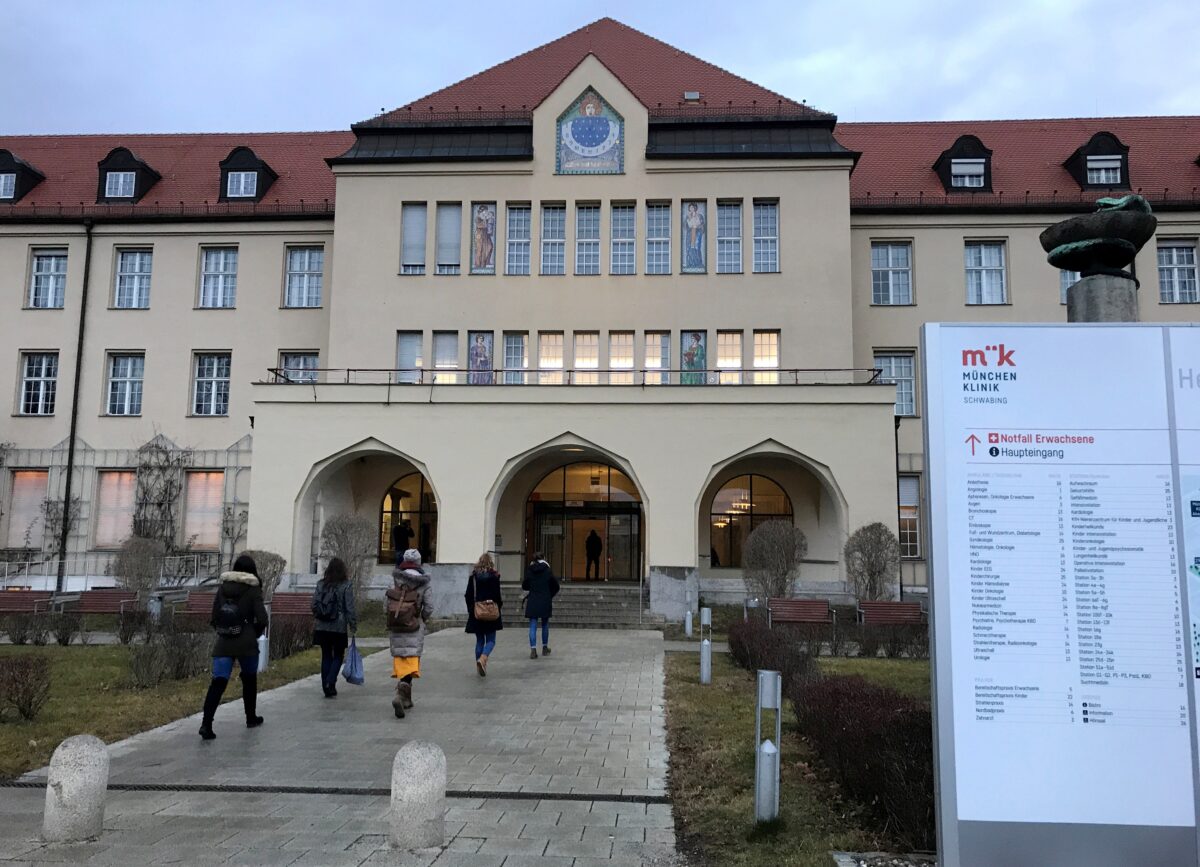 German Coronavirus Patient Got Virus From Human Transmission
German health officials said the country's first coronavirus patient got the virus through human transmission.
The 33-year-old man, who lives near Starnberg, just south of Munich, caught the Wuhan coronavirus from a work colleague. They traveled together to a company training in the state of Bavaria last week.
The colleague, a woman from Shanghai, "started to feel sick on the flight home" on Jan. 23, Andreas Zapf, head of the Bavarian State Office for Health and Food Safety, said at a Jan. 28 press conference, reported Deutsche Welle. The woman had been visited in Shanghai recently by her parents, who live in the Wuhan area.
The man caught the coronavirus from the woman in what appears to be the first known case outside of China of the infection spreading between people who aren't related. Multiple cases in different countries have cropped up from transmission between family members, including a man in Singapore who flew in from China and infected his son.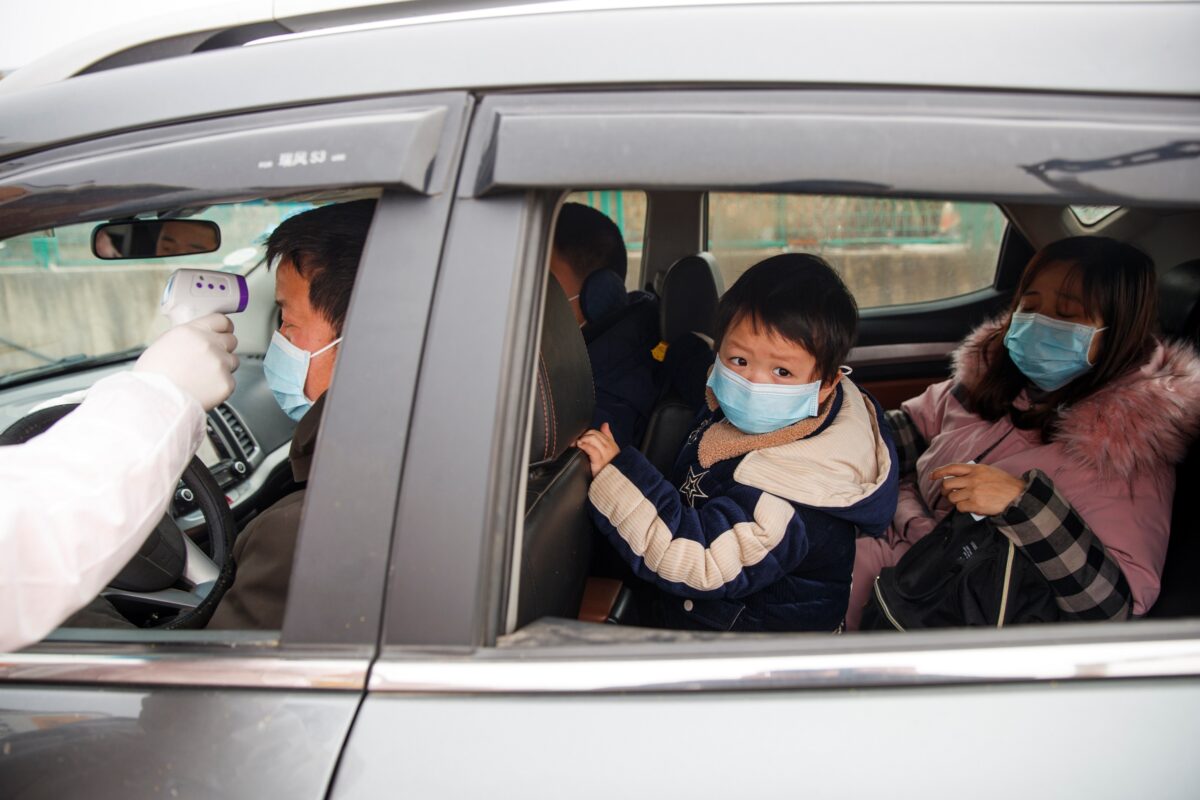 China Underreporting True Scale of Virus Outbreak: Expert
The Chinese regime is likely underreporting the true scale of the coronavirus outbreak, according to a Harvard epidemiologist.
"I would say there is a very high pandemic risk," said Dr. Eric Feigl-Ding, an epidemiologist at Harvard University, citing conclusions in a Chinese CDC report.
Guangdong's Center for Disease Control and Prevention on Jan. 25 put the reproduction number of the virus at 2.9, saying the disease "may have a higher pandemic risk than SARS"—a large outbreak originating from southern China from 2002 to 2003, which officially killed about 800 worldwide.
Feigl-Ding said the risk was exacerbated as a result of asymptomatic patients spreading the virus unknowingly.

Wuhan Mayor Admits Wrongdoing, Blames Beijing
The mayor of Wuhan city, ground zero for the new coronavirus outbreak, sat down for a rare television interview in which he indirectly called out his higher-ups for mismanaging the crisis.
During a news program that aired on state broadcaster CCTV on Jan. 27, Zhou Xianwang said that the central government made the decision to withhold information about the outbreak.
He admitted that the city government did not publish information in time, and failed to properly contain the virus.
"Disclosures about the outbreak were not timely… As the leader of a local government, I could only publish information after I receive permission from the authorities [central government]," Zhou said during the interview.
Nicole Hao, Eva Fu, Olivia Li, Isabel Van Brugen, Jack Phillips, and Zachary Stieber contributed to this report.