The new coronavirus and the disease it causes, COVID-19, have spread to more than 80 countries and territories around the world, killing thousands.
Below are March 9 updates. For March 10 updates, click here.
China's Funeral Homes Receiving Bodies that Died of 'Unidentified Pneumonia'
A funeral home director in the Chinese city of Jining recently discovered that some bodies the facility received from local hospitals had death certificates marked with "unidentified pneumonia" as the cause of death.
Jining is a city located in eastern China's Shandong province.
He became concerned that authorities were covering up deaths related to the novel coronavirus outbreak.
"My staff only know how to burn bodies. They have very little medical knowledge," said the funeral home director in an interview with the Chinese-language Epoch Times. "The hospitals wrote the cause of death as unidentified pneumonia. It terrified my staff."
Trump Says Will Meet With Congress to Discuss Possible Payroll Tax Cut
Speaking at a press conference at the White House, Trump said there would be meetings with members of the House and Senate on Tuesday to discuss "a possible payroll tax cut," calling it "a very substantial relief" for workers.
China Goes on Propaganda Offensive With 'Positive' Coronavirus Response Stories
Chinese authorities are ramping up propaganda that portrays their efforts to contain the spread of the novel coronavirus in a positive light.
As censors aggressively monitor and delete posts critical of officials' handling of the outbreak, the Chinese regime is hyping its capability to contain the disease. The central government recently declared 113 medical teams and 506 medical staffers as "model citizens" for their participation in the outbreak response.
The goal is to "promote government policies," "monitor public opinion online," "discover exemplary models among the frontlines of epidemic control work," and "create a strong atmosphere of people united in working together," according to an internal document from Shanghai authorities that was obtained by The Epoch Times.
Chinese Returning From South Korea Have To Pay Quarantine Fee
Chinese state media have reported less than 10 cases of COVID-19 infections outside Hubei Province every day since March 1.
Deceived by the misleading CCP reports, many Chinese in South Korea believe the epidemic was more severe in South Korea than in China, with some of them deciding to seek shelter by returning to China.
Upon arriving back in China, however, CCP authorities waiting at the airport force passengers into quarantine. Despite the quarantine being free for foreigners, Chinese citizens must pay a high fee.
Click here for the full story.
Panama Confirms First Case as Woman Shows Symptoms
A 40-year-old woman in Panama has tested positive for coronavirus, the country's health minister said on Monday, marking the first such case in the Central American nation.
The unnamed woman had traveled from Spain and upon arriving to Panama on Monday sought hospital care for fever and a cough, Health Minister Rosario Turner told reporters, adding that the government wanted to be transparent about the case.
The woman, whose nationality was not disclosed and is believed to have a relatively minor case of the illness, has since been sent home in stable condition, the minister added.
Prison Riots in Italy Amid Lockdown
Inmates rioted and overran a number of prisons in Italy on Monday, escaping their facilities and kidnapping officers as the ripple effects of a drastic coronavirus lockdown in the country's north started to take hold.
Riots took place in 22 prisons after visitors were banned in an effort to curb the spread of coronavirus, the Justice Ministry said in a statement. Multiple inmates have died in the riots, and some continue to occupy their facilities, even reaching the roof in some cases.
The chaotic scenes come after Italy's interior ministry announced severe penalties for any Italians who attempt to flee the lockdown in the north.
Anyone leaving the "containment regions" risks three months in prison, or a fine of up to 206 euros ($234), Luciana Lamorgese said.
All of Italy is Now on Lockdown
Italian Premier Giuseppe Conte says he is extending restrictions on travel from the north to entire country to try to stop the spread of coronavirus.
Conte said Monday night that a new government decree will require all people in Italy to demonstrate a need to work, health conditions, or other limited reasons to travel outside the areas where they live.
"There won't be just a red zone," Conte told reporters referring to a lockdown of areas in northern Italy instituted over the weekend.
"There will be Italy" as a protected area, he said.
Fourth Chinese Doctor, From Same Hospital as Wuhan Whistleblower, Dies
Another doctor has died at the Wuhan Central Hospital, located at the epicenter of the current novel coronavirus outbreak.
Zhu Heping, an ophthalmologist and deputy chief physician, was hospitalized in mid-February after contracting the COVID-19 virus, according to a report by Chinese state-run media The Paper that cited comments made by multiple unnamed staff members at the hospital. He died on March 9 after emergency rescue efforts failed to revive him.
At the time of writing, the hospital hasn't announced Zhu's death on its website.
Zhu's death is the fourth in connection to the virus at the Wuhan Central Hospital.
The first death was Li Wenliang, also an ophthalmologist, and one of eight whistleblowers who first publicized information about an "unknown pneumonia" outbreak. His Dec. 30, 2019, post on Chinese social media went viral. A day later, Wuhan authorities announced the outbreak publicly.
But four days later, Li was summoned to a local police station, where he was reprimanded for "rumor-mongering."
Li died of the novel coronavirus on the morning of Feb. 7. He contracted the virus while treating a patient.
On March 3, the U.S. Senate unanimously passed a resolution commemorating Li.
"Dr. Li tried to warn his country and the world about the deadly coronavirus, but he was silenced by the Chinese Communist Party [CCP]," one of the sponsors of the bill, Sen. Tom Cotton (R-Ark.), said in a press release. "We should honor his legacy by pushing the CCP to be fully transparent about this disease and their efforts to stop it."
Israel Orders 14-Day Self-Quarantine
Israel will require anyone arriving from overseas to self-quarantine for 14 days as a precaution against the spread of coronavirus, Prime Minister Benjamin Netanyahu said on Monday.
With 42 confirmed cases of the virus, Israel has already taken some tough counter-measures, forcing visitors from many countries in Asia and Europe into home isolation. The virus has hit travel and trade, with tourism in particular expected to suffer.
"Anyone who arrives in Israel from abroad will enter a 14-day isolation," Netanyahu said in a video statement. He said the new measures would be in effect for two weeks initially.
"This is a difficult decision. But it is essential for safeguarding public health, and public health comes first."
Fed Quarantines US Dollars
The U.S. Federal Reserve has begun quarantining physical dollars that it repatriates from Asia before recirculating them in the U.S. financial system as a precautionary measure against spreading the coronavirus, a Fed spokesperson told Reuters.
She said regional Fed banks that help manage the money supply will set aside shipments of dollars from Asia for 7 to 10 days before processing and redistributing them to financial institutions. The policy, first reported by Reuters, was implemented on Feb. 21, the official said.
According to the CDC, it "may be possible" to transmit the virus through objects that have had direct contact with it, but person-to-person contact is the main means of spreading the disease. The CDC recommends U.S. residents returning from China and other high-risk countries stay home for 14 days.

US Official: Many Americans Will be Exposed
Many people in the United States will be exposed to the new coronavirus, which originated in China late last year, a top health official said on Monday.
"It's fair to say, as the trajectory of the outbreak continues, many people in the United States will, at some point in time—either this year or next—be exposed to the virus," Dr. Nancy Messonnier, director of the National Center for Immunization and Respiratory Diseases at the Centers for Disease Control and Prevention, told reporters in a phone call.
"And there's a good chance many will become sick," she added.
Italy Locks Down Millions as Deaths Jump
Italy ordered a virtual lockdown across much of its wealthy north, including the financial capital Milan, in a drastic new attempt to try to contain an outbreak of coronavirus that saw the number of deaths leap again sharply on Sunday.
The unprecedented restrictions, which aim to limit gatherings and curb movement, will impact some 16 million people and stay in force until April 3. They were signed into law overnight by Prime Minister Giuseppe Conte.
The new measures say people should not enter or leave Lombardy, Italy's richest region, as well as 14 provinces in four other regions, including the cities of Venice, Modena, Parma, Piacenza, Reggio Emilia, and Rimini.
Only people with proven, work-related reasons, or health problems will be able to move in and out of the exclusion zones. Leave has been canceled for health workers.
"We are facing a national emergency. We chose from the beginning to take the line of truth and transparency and now we're moving with lucidity and courage, with firmness and determination," said Conte.
"We have to limit the spread of the virus and prevent our hospitals from being overwhelmed," he told a news conference called in the early hours of Sunday.
Italy has been hit harder by the crisis than anywhere else in Europe so far and Sunday's latest figures showed that starkly.
The number of coronavirus cases jumped 25 percent in a 24-hour period to 7,375, while deaths climbed 57 percent to 366 deaths. It was the largest daily increase for both readings since the contagion came to light on Feb. 21.
Antonio Pesenti, head of the Lombardy regional crisis response unit, told the Corriere della Sera newspaper the health system in Lombardy was "a step away from collapse" as intensive care facilities came under growing strain from the new cases.
"We're now being forced to set up intensive care treatment in corridors, in operating theaters, in recovery rooms. We've emptied entire hospital sections to make space for seriously sick people," he said.

Priest Tests Positive in US Capitol
A priest in Washington tested positive for the COVID-19 coronavirus, according to officials.
Christ Church Georgetown spokesman Rob Volmer said that Rev. Timothy Cole, who tested positive for the mysterious new virus that emerged in mainland China in late 2019, attended three services last Sunday that were attended by about 550 people in total, reported local news outlet WUSA9.
Washington Mayor Muriel Bowser recommended that anyone who went to the church between Feb. 24 and March 3 self-quarantine for 14 days, as per the Centers for Disease Control and Prevention's (CDC) guidelines.
She wrote those visitors "could've been exposed to COVID-19, and DC Health recommends that anyone who visited on those dates isolate themselves at home for 14 days from the last time they visited the church."

Cruise Ship Docks, Another Blocked
The U.S. Centers for Disease Control and Prevention (CDC) let Princess Cruises' Regal Princess dock on Sunday in Florida after waiting for coronavirus tests to come back, but are blocking a second ship on Monday until crew members on board are tested for the new illness.
The Regal Princess was allowed to dock at Port Everglades on March 8 after two crew members who were tested for the virus tested negative. The crew worked recently on the Grand Princess, another Princess Cruises ship. That ship was docking in California on Monday after roughly two dozen people tested positive for the virus.
Another Princess Cruises ship was ordered not to dock at the port, the cruise line said in a letter to passengers on Monday. The Caribbean Princess would be stopping at Grand Cayman to pick up two tests and remain under anchor under the no-sail order "until we receive further advice from the CDC and local authorities," the letter said.
Two crew members set to be tested transferred from another vessel which had passengers that tested positive, the letter said, though neither worker has shown symptoms of COVID-19, the disease the virus causes.
The company didn't say whether the workers were on the Grand Princess.
US Lawmaker Self-Quarantining Over Contact With Patient
A federal lawmaker is closing his Washington office and going into quarantine because he was with a person who has the new coronavirus for "an extended period of time."
Rep. Paul Gosar (R-Ariz.) said he was remaining at his house in Arizona until the conclusion of the two-week period following his interaction with an attendee of the Conservative Political Action Committee (CPAC) who later tested positive for the new virus, which causes a disease called COVID-19.
Gosar said the extended contact included shaking the person's hand several times. According to health experts, close personal contact, including shaking hands, is one way the new virus spreads.
"I am not currently experiencing any symptoms, nor is any member of my staff. However, in order to prevent any potential transmission, I will remain at my home in Arizona until the conclusion of the 14-day period following my interaction with this individual," Gosar said in a statement, adding that he was closing his Washington office for the week.

Top NY Official Tests Positive
A top official in New York tested positive for the new coronavirus, Gov. Andrew Cuomo said.
Rick Cotton is the executive director of the Port Authority of New York and New Jersey.
"He has been at airports with many people coming back with the virus," Cuomo said. For now, he'll be working from home. The rest of Cotton's team was getting tested and would also be working from home.
New York state is up to 142 cases, including 98 in Westchester County, the governor said.
Columbia University, California School District Cancel Classes
Columbia University in New York City and a major school district in California canceled classes over the new virus, the latest moves in the education community.
Columbia made the move because a member of the school community was exposed to the new virus, President Lee Bollinger said. That person has not tested positive for the virus, he said.
The Elk Grove Unified School District in Sacramento County, one of California's largest districts, canceled classes starting Monday for its 64,000 students. The move was made after a family was isolated over a positive test.
"After careful consideration and in light of the new information, effective immediately, the district will close its schools, cancel classes and any student-related activities," the district said in a statement.

NATO Staffer Tests Positive
A North Atlantic Treaty Organization (NATO) staffer working at the organization's headquarters in Brussels tested positive for the new coronavirus.
The staff member was on vacation in northern Italy before returning to Brussels recently, NATO said in a statement.
The staffer "felt unwell at the end of last week, and was tested due to the onset of fever-like symptoms."
He or she is currently at home in self-isolation. All immediate work colleagues were notified. Workers began working from home at the end of last week and will continue to do so.
Seven Connecticut Students in Isolation
Seven college students in Connecticut are in isolation due to possible exposure to COVID-19.
Trinity College said the students are in self-quarantine off-campus.
"The possible exposure did not occur on or near campus, and all of the students have been examined at the Health Center and are not displaying symptoms consistent with the virus," Joe DiChristina, vice president for student affairs, said in a statement.
The quarantine period will be two weeks. It is mandatory, the school said.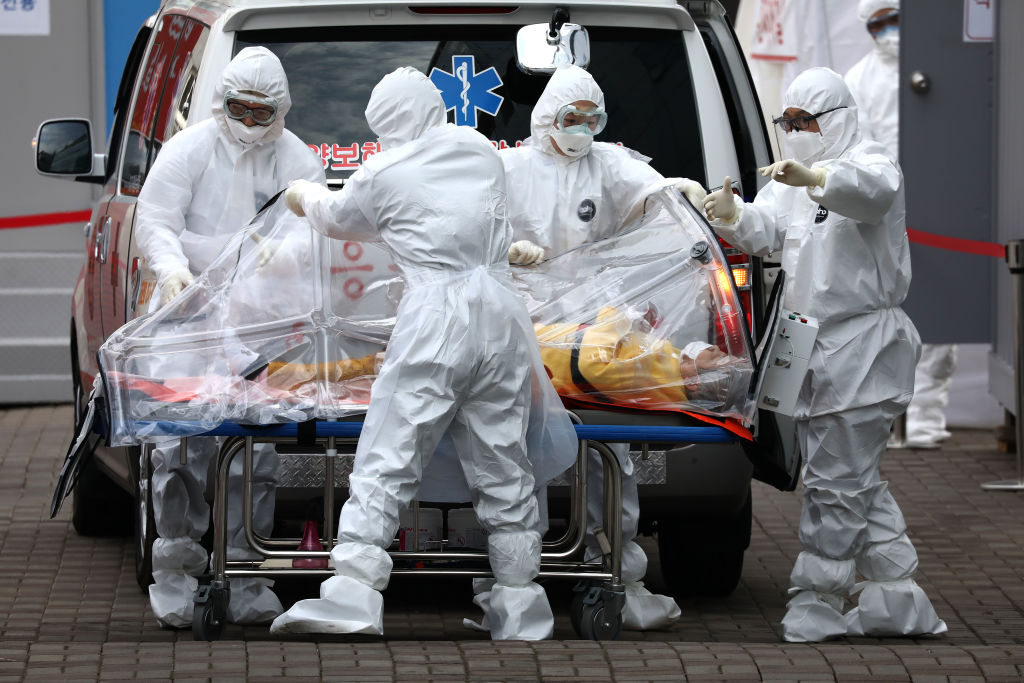 South Korea Cases Near 7,500
South Korea's novel coronavirus cases jumped to nearly 7,500 on March 9, after local health officials reported 96 new cases over the past 16 hours.
The 96 new cases were identified between midnight and 4 p.m. local time on Monday, the Korea Centers for Disease Control and Prevention reported, bringing the total infection cases in the country to 7,478.
Meanwhile, South Korea's death toll in connection with the virus now stands at 53, an increase of two from the previous day. The two deaths occurred in Daegu.
South Korea has seen a steady decline in daily new cases since it logged 518 on March 5. Since then, it reported 483 new confirmed cases on Friday, 367 cases on Saturday, and 248 cases on Sunday.
However, Vice Health Minister Kim Gang-lip said in a daily briefing on Monday that while the spread of the virus is showing signs of a slowdown, the number of sporadic cases outside of Daegu and the broader North Gyeongsang province is increasing.
Australia Closes Some Schools As More Test Positive
Two schools in the Australian city of Sydney closed on Monday after three students tested positive for the coronavirus, taking Australia's tally of cases to more than 80 as the government prepares a fiscal stimulus to ward off recession.
Australia has seen a worrying increase in coronavirus cases in the past couple of days, though Chief Medical Officer Brendan Murphy said the majority were travelers who caught the virus abroad, with only one instance of community transmission.
Two year 10 students at Sydney's St. Patrick's Marist College Dundas had tested positive for the virus, while a year 7 pupil tested positive at the Willoughby Girls High School.
"This is likely to be the new norm," said Brad Hazzard the minister of health for New South Wales state.
The school closures come days after another high school in Sydney shut down when a 16-year-old there tested positive.
Epping Boys High School reopened on Monday, though nearly 70 students and staff who had close contact with the infected student remained in self-isolation.
Three people have died in Australia.
"This is a public health emergency of an unprecedented nature that our nation and that the entire global community is facing," the health minister of Victoria state, Jenny Mikakos, told a televised briefing.
Her state also recorded a jump in the number of cases after two people who recently arrived from the United States and one who returned from Iran were diagnosed as infected with the virus.
"We do anticipate that this likely pandemic will have significant impacts on our health system. This has been my absolute focus, making sure that our system is prepared to respond," Mikakos said.

Thousands Prepare to Disembark From Cruise Ship in US
U.S. officials were preparing Monday to receive thousands of people from a cruise ship that has been idling off the coast of San Francisco with at least 21 people aboard infected with the coronavirus.
Fences were being installed at an 11-acre site at the Port of Oakland, as authorities readied flights and buses to whisk the more than 2,000 passengers aboard the Grand Princess to military bases or their home countries for a 14-day quarantine. More than 3,500 on the ship hail from 54 countries.
"We're making every effort to get them off the ship as safely and quickly as possible," said Dr. John Redd of the U.S. Department of Health and Human Services, who urged passengers to remain in their rooms.
As the U.S. death toll from the virus reached at least 21 and the number of cases worldwide soared above 110,000, California Gov. Gavin Newsom and the mayor of Oakland sought to reassure the public that none of the Grand Princess passengers would be exposed to the U.S. public before completing the quarantine. The number of infections in the United States climbed above 500 as testing for the virus increased.
The Port of Oakland was chosen for docking because of its proximity to an airport and a military base, Newsom said. U.S. passengers will be transported to military bases in California, Texas, and Georgia, where they'll be tested for the COVID-19 virus and quarantined.
About 1,100 crew on the ship, 19 of whom have tested positive for the new virus, will be quarantined and treated aboard the ship, which will dock elsewhere, Newsom said.
"That ship will turn around—and they are currently assessing appropriate places to bring that quarantined ship—but it will not be here in the San Francisco Bay," he said.
The Department of State was working with the home countries of several hundred passengers to arrange their repatriation, including nearly 240 from Canada.
The ship was held off the coast amid evidence it was the breeding ground for a cluster of at least 20 cases from a previous voyage.

Philippines Declares State of Emergency
Filipino President Rodrigo Duterte declared a state of public health emergency to try to prevent further spread of the COVID-19 disease in the Southeast Asian archipelago.
The declaration came after health authorities confirmed cases of local human-to-human transmissions over the weekend.
"The outbreak of COVID-19 constitutes an emergency that threatens national security which requires a whole-of-government response," Duterte said on Sunday in the executive order.
"The declaration of a State of Public Health Emergency would capacitate government agencies and LGUs to immediately act to prevent loss of life, utilize appropriate resources to implement urgent and critical measures to contain or prevent the spread of COVID-19, mitigate its effects and impact to the community, and prevent serious disruption of the functioning of the government and the community."
Health Secretary Francisco Duque III said on Monday that the state of emergency will assist authorities across the various levels of government coordinate access to medical supplies and funding to help contain the virus.
Assistant Health Secretary Maria Rosario Vergeire added authorities will also be able to enforce quarantine procedures.
New Zealand Extends China, Iran Travel Ban
New Zealand Prime Minister Jacinda Ardern announced that her government will extend travel bans on people that have traveled through China or Iran for another seven days.
Iran on Monday said the new virus killed another 43 people, pushing the death toll to 237 amid 7,161 confirmed cases.
The Health Ministry announced the new figure at a news conference Monday. There are over 7,640 confirmed cases of the virus across the wider Mideast.
Some experts worry Iran may be underreporting its cases.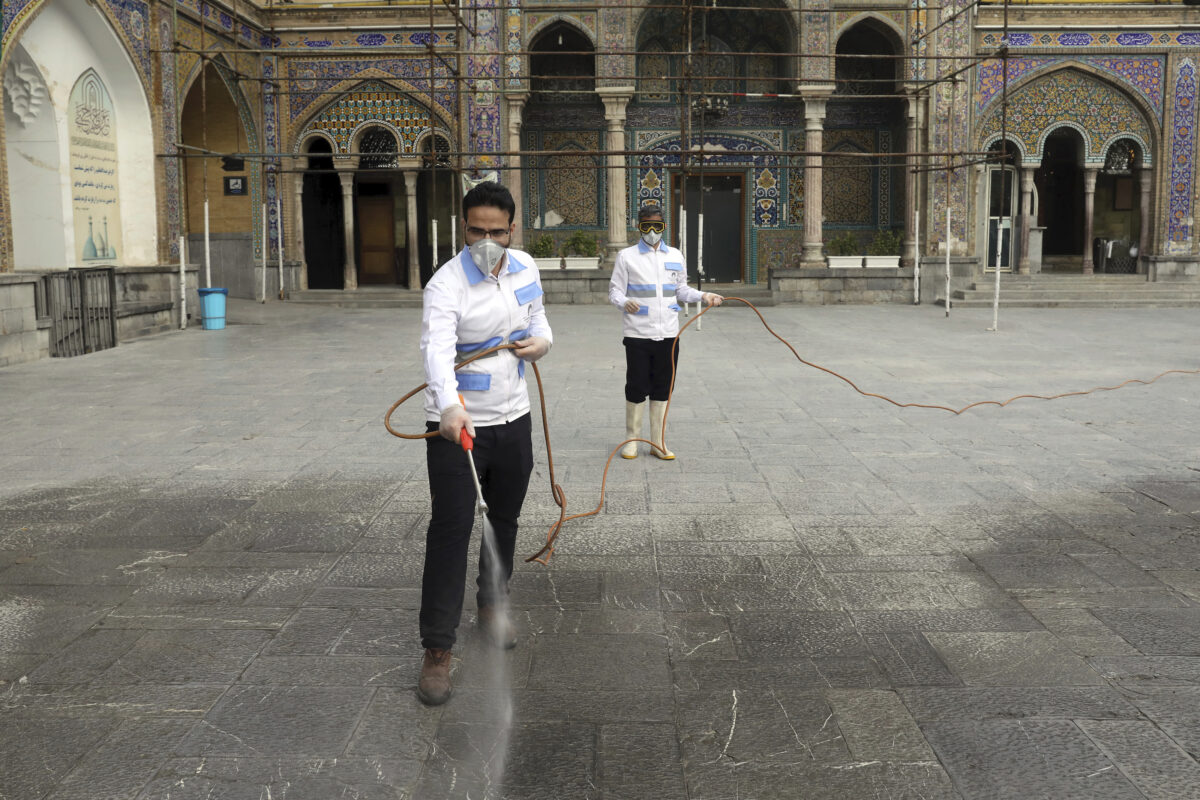 Saudi Arabia Starts Oil Price War Following OPEC-Russia Rift
Saudi Arabia fired the first salvo in an oil price war, slashing crude prices after OPEC's supply pact with Russia collapsed March 6 in bitter acrimony.
State oil giant Saudi Aramco said in a statement March 7 that it was cutting its official selling price (OSP) for April for all its crude grades to all destinations, amounting to unprecedented discounts of nearly 20 percent in key markets.
The move is an overt bid to wrest market share away from Moscow, Saudi officials told The Wall Street Journal, after talks between Russia and the Organization of the Petroleum Exporting Countries (OPEC) failed to agree on production cuts amid a coronavirus-driven collapse in oil demand.
While cheaper oil will translate into more affordable energy for consumers and businesses, it hurts producing countries and companies.
Oregon Declares State Of Emergency
Oregon has become the latest state in the United States to declare a state of emergency over the coronavirus outbreak after seven new cases of COVID-19 were discovered.
Oregon Gov. Kate Brown announced the news on March 8 after the Oregon Health Authority (OHA) identified seven new cases of COVID-19, bringing the total to 14. No deaths due to the virus have been reported in the state so far.
"Nine days ago, I announced we had Oregon's first case of COVID-19 coronavirus. Late yesterday evening, we learned of seven new cases in Oregon, bringing the total number of cases in our state to 14. I understand that this news is very concerning. I want to reiterate how seriously we are taking this situation," Brown said at a press conference Sunday.
"I've consulted with Oregon Health Authority, and I am declaring a state of emergency to make sure we are able to swiftly deploy the personnel and resources necessary to address coronavirus in Oregon."
The state of emergency, which will remain in effect for 60 days but can be extended, gives the Oregon Health Authority and Office of Emergency Management all resources at the state's disposal to stem the spread of the coronavirus, the governor said.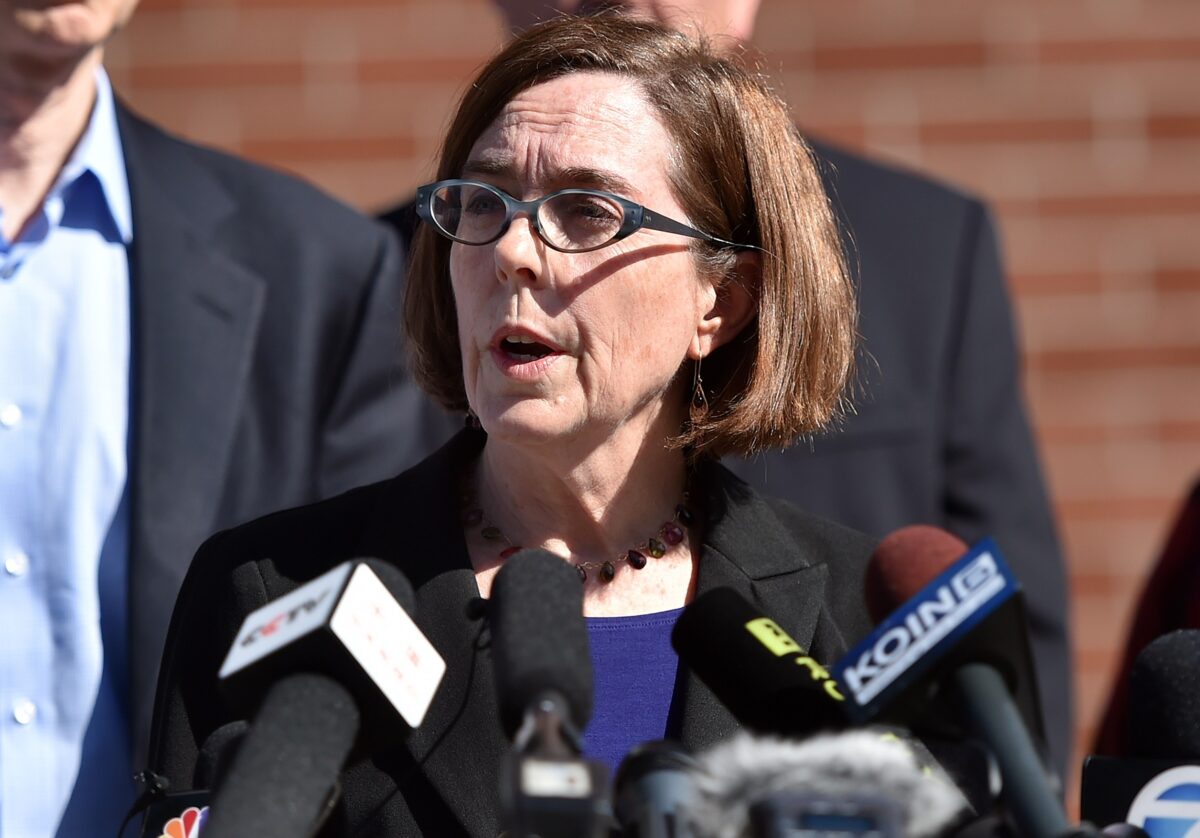 Iowa Confirms First 3 Presumptive Cases
Iowa confirmed its first three presumptive cases of the novel coronavirus, health officials said Sunday night.
The patients who live in Johnson County tested presumptively positive for the coronavirus after they returned to the United States on March 3 from a cruise that traveled through Egypt, Iowa Gov. Kim Reynolds told reporters.
Businesses in Chinese City Reluctant to Reopen
After business activities across China were halted in order to contain the spread of COVID-19, the Chinese regime, concerned about the impact on the economy, ordered all companies in non-virus-stricken areas to resume operations.
The Epoch Times obtained internal government documents from Changchun city in northeastern China, in which local officials complained that many companies were unwilling or unable to resume business due to a lack of supplies to protect against the spread of the virus: alcohol, disinfectant, and protective masks.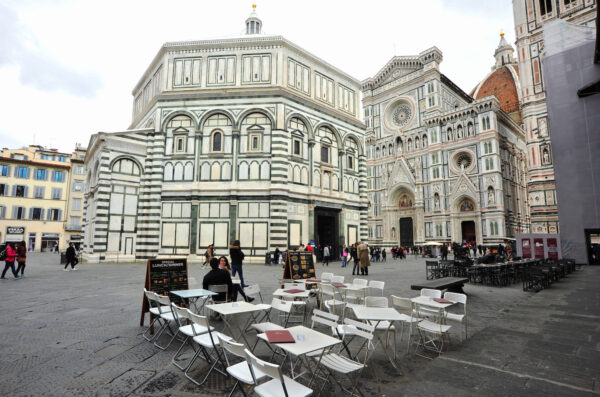 Albania Detects First Cases in Father and Son Back From Italy
Albania reported its first coronavirus infections on Monday, in a father and son who had returned from Italy.
The two were in stable condition and they did not have complications, the health ministry said just after midnight.
Before the confirmation of the first two cases, health officials had tested some 60 cases with no sign of the virus. More than 400,000 Albanians live in neighboring Italy across the Adriatic Sea.
Isabel van Brugen, Melanie Sun, Nicole Hao, Zachary Stieber, Jack Phillips, Frank Fang, Katabella Roberts, The Associated Press, Reuters and The CNN Wire contributed to this report.