The novel coronavirus that originated from Wuhan, China, and the disease it causes, COVID-19, has spread to more than 100 countries and territories around the world, killing thousands.
Below are updates from March 10. For March 11 updates, click here.
Italy Reports 168 Deaths Within 24 Hours
Italy's death toll from the new coronavirus has risen 168 in just 24 hours, authorities said on March 10. There have been 631 deaths from COVID-19.
Italian authorities also said the number of confirmed cases rose to 10,149.
Italy has the highest number of cases and deaths in the world outside China, where the virus started late last year. Prime Minister Giuseppe Conte announced on Monday that the whole country would be placed under mandatory quarantine.
Teams of police patrolled cafes to make sure owners kept customers 1 meter (3 feet) apart during daylight hours and then enforced a strict 6 p.m. closure order. The streets of Rome were as quiet as they are during the capital's annual mid-August vacation shutdown.
"It's bad. People are terrorized," said Massimo Leonardo, who runs a market stall. "I've never seen anything like it."
For most people, the coronavirus causes only mild or moderate symptoms, such as fever and cough. But for some, especially older adults and people with existing health problems, it can cause more severe illnesses, including pneumonia. More than 116,000 people have been infected worldwide and over 4,000 have died.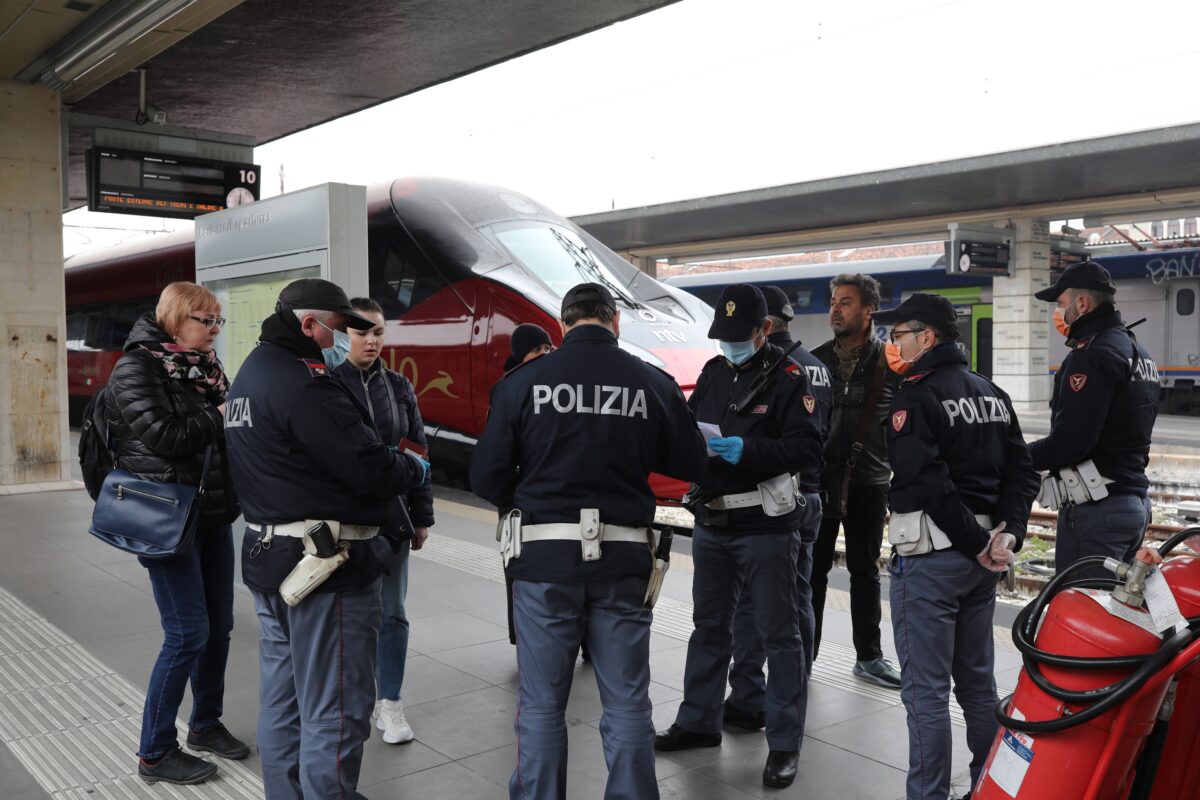 New York Announces Containment Zone
New York Gov. Andrew Cuomo said that schools, houses of worship, and businesses in New Rochelle, a town just outside New York City, will be shut down for two weeks in an effort to stem the spread of the new coronavirus.
One of the largest clusters of cases in the nation centers around the Westchester County locale. After a lawyer who lives in New Rochelle and works in the borough of Manhattan in New York City tested positive for COVID-19, the disease the virus causes, his family and a neighbor who drove him to a hospital tested positive.
Officials have since located more than 100 cases in the immediate area, prompting them to implement what they're calling a "containment area."
"New Rochelle is a particular problem. It is what they call a cluster. The numbers have been going up. The numbers continue to go up. The numbers are going up unabated. And we do need a special public health strategy for New Rochelle. What we are going to do is focus on an area concentric circle around the site of the majority of the cases in New Rochelle," Cuomo told reporters at a press conference on Tuesday.
Starting Thursday, all facilities in the area, which measures one mile in diameter, will be closed. Schools will get a thorough cleaning. A testing station will be set up by the state and a private healthcare system.
Cruise Ship Passengers Sue Princess Cruises
A Florida couple aboard the Grand Princess cruise ship where 21 people have tested positive for coronavirus have sued the ship's operator for $1 million, claiming that the company acted negligently by failing to protect passengers from the virus.
Ronald and Eva Weissberger, residents of Broward County, filed a lawsuit against Princess Cruise Lines on Monday, alleging that the company's lack of screening procedures for coronavirus, or COVID-19, and failing to adequately warn passengers about potential exposure to the virus, had exposed the couple to "actual risk of immediate physical injury."
The Grand Princess, carrying about 3,500 people, was anchored off the coast of San Francisco from March 4 after health authorities learned that some passengers had developed flu-like symptoms and that guests of an earlier cruise aboard the same ship had tested positive for coronavirus. At least 21 people—19 crew members and two passengers—have been diagnosed with the virus.
The ship has begun disembarking passengers for transport to quarantine stations or hospitals after it arrived at Port of Oakland on Monday.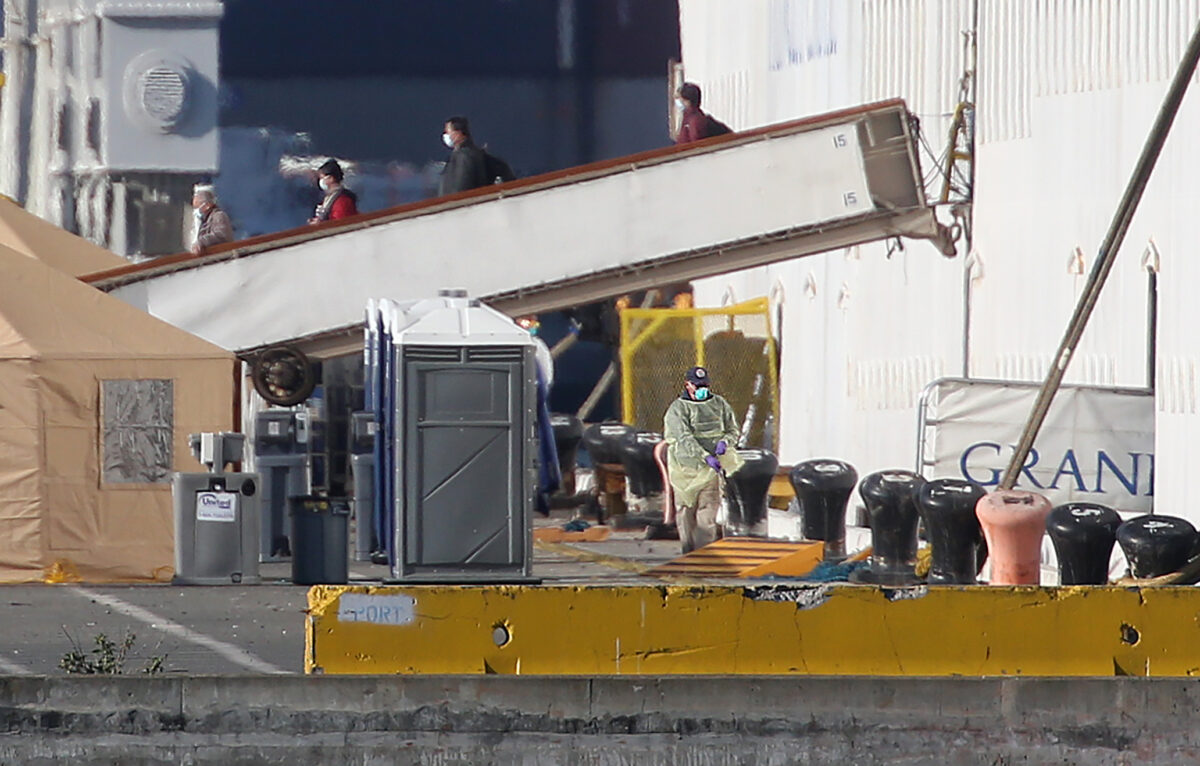 New Jersey Reports First Death
New Jersey, which is next to New York state, announced its first death from the new virus on Tuesday.
The male patient was in his 60s, Gov. Phil Murphy said. The man lived in Bergen County.
The man had a history of diabetes, hypertension, atrial fibrillation, GI (gastrointestinal) bleeding, and emphysema. But he had no history of travel outside of the United States, state Commissioner of Health Judith Persichilli said at a press conference.
The man had a history of traveling back and forth to New York, which has one of the highest case counts in the United States.
More Countries Restrict Travel To and From Italy
Additional countries announced travel restrictions as the coronavirus epidemic in Italy forced the entire country into quarantine.
Malta and Spain announced a ban on air traffic from Italy. Malta turned away another cruise ship and British Airways canceled flights to the whole country. Austria barred travelers from crossing the border without a medical certificate. Britain, Ireland, Hong Kong, and Germany strengthened travel advisories or flat-out urged their citizens to leave.
Even the Vatican erected a new barricade at the edge of St. Peter's Square.
Italy now has more coronavirus cases than anywhere but China, registering 10,149 infections with 631 deaths. And officials say they expect many, many more.
"Get out of northern Italy if you're there. We don't know how long the Italian authorities will keep the window open," said Erik Broegger Rasmussen, head of consular services for Denmark's foreign ministry.
US Evacuee Describes Coronavirus Symptoms
Coronavirus patient Carl Goldman, among the American evacuees who were on the Diamond Princess cruise ship, described what the virus is like in an interview from his hospital bed.
Goldman, while speaking from a quarantined area in the University of Nebraska Medical Center in Omaha, told Fox News on Tuesday that he suffers from an underlying health problem and was taken to a special unit.
"I had a precondition called Guillain-Barré syndrome and I think that's why they put me in the biocontainment to make sure that I was stable and that the virus did not go into my lungs and chest, which seems to be the killer in this," Goldman told Fox, adding that the majority of people who contract COVID-19, the disease caused by the virus, have "fairly mild cases, just like I am."
According to the Mayo Clinic, Guillain-Barré syndrome is a rare disorder where the body's immune system attacks the nerves and can lead to partial or full paralysis. The website notes that most people who suffer from the disorder have to be hospitalized to get treatment.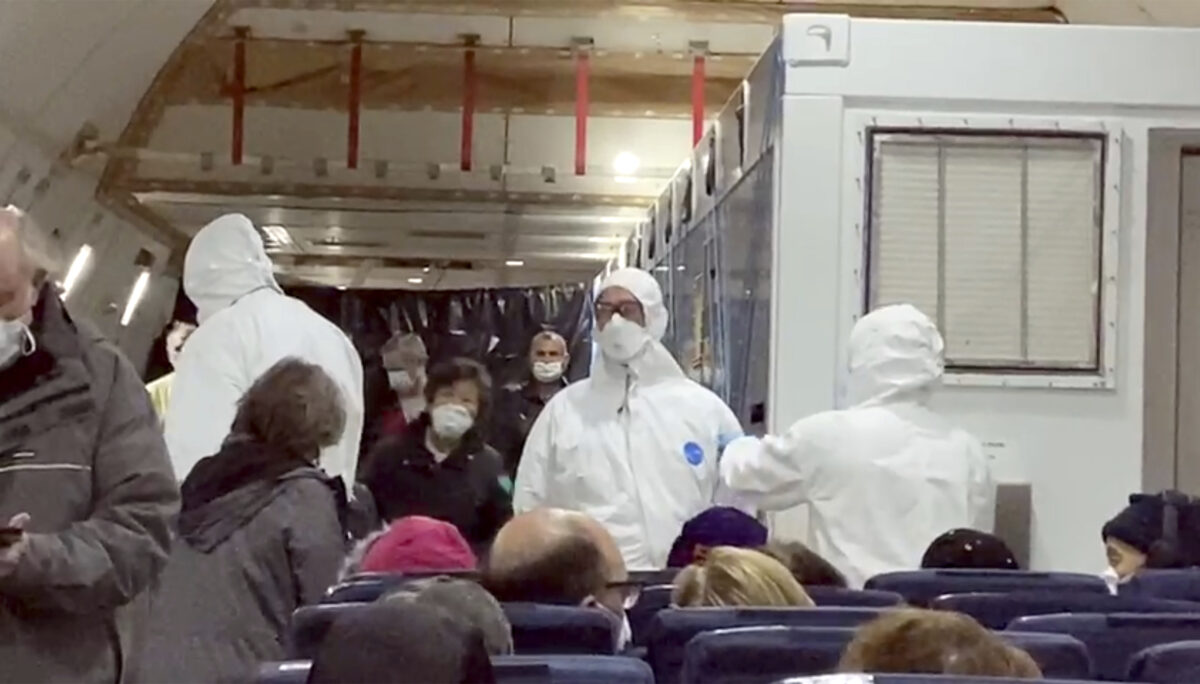 South Korea Sees New Cluster of Infections
In South Korea, the capital of Seoul has recorded at least 64 new cases of the novel coronavirus in a major cluster outbreak outside of Daegu and the broader North Gyeongsang province.
The infection cluster happened at a call center in the neighborhood of Sindorim in Seoul, local outlet Yonhap News Agency reported on March 10. The municipal government of Seoul stated that at least 64 people in connection with the call center were infected with the virus as of 1 p.m. local time on Tuesday.
Among those, 40 employees of the call center and their family members live in Seoul. Additionally, 13 employees live in Incheon and 11 employees live in Gyeonggi province.
The call center is located on the 11th floor of a high-rise building, which is 19 floors above the ground and 6 floors underground. There are 207 other employees of the call center waiting to be tested for the virus.
UK Revises Case Definition
The United Kingdom revised its definition of cases meeting the criteria for testing for the new virus.
Patients who meet the following criteria should be tested, regardless of epidemiological links, the government said, requiring admission to a hospital:  having either clinical or radiological evidence of pneumonia, acute respiratory distress syndrome, or influenza-like illness.
Jake Dunning, an infectious diseases consultant and researcher, called the revision an "important update."
"In essence, if the patient has an acute respiratory illness (more detail is provided in the guidance) that is bad enough to require admission to hospital, a travel-related exposure or contact with a confirmed case is no longer needed to implement required IPC & test for COVID-19," he said on Twitter.
Austria Shuts Border With Italy
In a dramatic move to keep the coronavirus from shifting north, Austria's chancellor says the country is barring travelers from Italy from entering.
Chancellor Sebastian Kurz said Tuesday that exceptions will be made for those with medical notes and authorities will help repatriate Austrians from Italy.
Malta has suspended all flights into and out of Italy. Austria, Britain, and Ireland have issued travel advisories for the whole country as Italy's extraordinary anti-coronavirus lockdown looked set to isolate the country inside and out.
Maltese Prime Minister Robert Abela announced that until further notice, flights to and from Italy would be suspended and ships from Italy would only be allowed to dock if they were carrying cargo, food, or medicine.
Abela said the cruise ship MSC Grandiosa, which was to dock in Malta on Tuesday would not be allowed in since it just came from Palermo in Italy.
Austria issued a full travel warning for Italy to "urgently recommend" that Austrian travelers return home. Britain and Ireland advised against all nonessential travel. Germany's national disease control institute is describing all of Italy as a "risk area."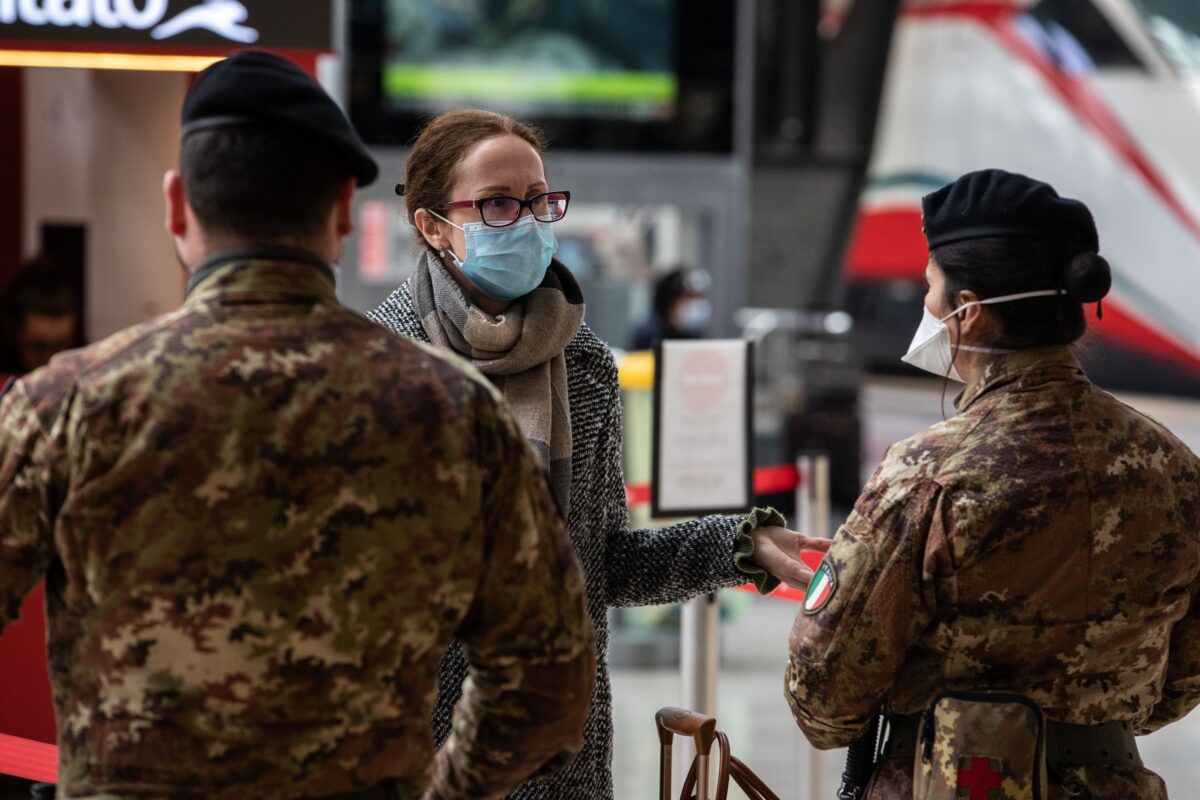 Boston, Ireland Cancel St. Patrick's Day Parades
Ireland and the U.S. city of Boston canceled St. Patrick's Day parades over coronavirus fears.
Ireland's National Public Health Emergency Team made the recommendation to cancel the festival in Dublin. Other events linked to the holiday in Ireland were also canceled, including the parade and concert in Belfast City.
"The decision's being made out of an abundance of caution to ensure that we are doing what is needed to keep the residents of Boston safe and healthy," Boston Mayor Marty Walsh said of the cancellation in Massachusetts.
Walsh said people should take preventative measures including washing hands and staying home if they're feeling sick.
Nine Boston residents have tested positive for the new virus.
Boeing Employee Tests Positive
A Boeing employee at the company's jet plant in the U.S. state of Washington tested positive for the new coronavirus, the company said.
The employee is in quarantine and receiving care.
"As a precaution, we've asked all coworkers of the employee who were in close contact to remain home to self-quarantine and self-monitor, and we've conducted a thorough cleaning of the work areas and common spaces," Boeing said in a statement.
The company previously asked all employees in the Puget Sound region who are able to perform work remotely to work from home.
Australia Opens First Drive-Through Virus Testing Station
In an Australian first, a formal drive-through coronavirus testing station has been set up at an Adelaide hospital, a move aimed to ease the pressure and risk for doctors.
It is one of two formal clinics of its kind that exists globally, although a Melbourne doctor runs a solo operation with a similar structure in the car park outside his practice. The other clinic was first seen in South Korea.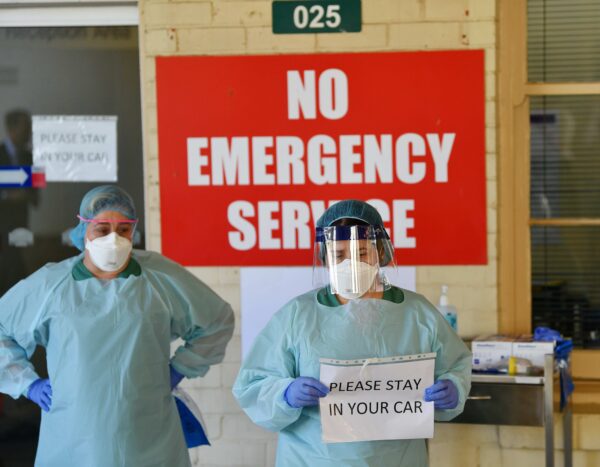 Italy's First Patient is Out of ICU
Italian doctors celebrated one small victory in their battle against the coronavirus after a 38-year-old man was moved out of intensive care for the first time since he tested positive Feb. 21 and opened Italy's health care crisis as Patient No. 1.
The 38-year-old Unilever worker named Mattia was the first person to test positive in the north who hadn't been to China.
At the San Matteo hospital in Pavia, there was a sigh of relief after Mattia began breathing on his own Monday with just a small amount of oxygen assistance, said Dr. Francesco Mojoli, head of intensive care. He was moved out of the ICU to a sub-ICU unit and was speaking with doctors.
"This disease has a long life," Mojoli told RAI state television. "Now we hope that the fact that he was young and in good shape will help him get back to his normal life."
Across the region, the virus's spread has grown exponentially, and the Lombardy government has been scrambling to increase its ICU capacity, converting operating and recovery rooms into isolated wards to treat the 440 critical virus patients currently in need.
It has cobbled together 150 more beds in the last two weeks and expects another 150 in the coming week.
On Monday, the government took broad new measures to restrict Italians' movements nationwide and prevent social gatherings, realizing that limited restrictions weren't containing the spread. For example, the region surrounding the capital Rome—Lazio—saw its cases jump from 87 to 102 in a day, a sign that the virus was propagating far from the northern concentrations.
Also alarming was Italy's high fatality rate: With 463 dead and 9,172 infected, Italy's fatality rate is running at 5 percent nationwide and 6 percent in Lombardy, far higher than the 3-4 percent estimates elsewhere.
Dr. Giovanni Rezza, head of infectious disease at the National Institutes of Health, attributed the high rate to the fact that Italy has the world's oldest population after Japan, and the median age of its virus-related dead is 80.
But there are young people who are infected too. Some have been in intensive care, like Patient No. 1.
Singapore Charges Visitors for Treatment
Singapore has started charging visitors for coronavirus treatment, the city-state said as it reported new imported infections involving people who had traveled from neighboring Indonesia.
Indonesia, the world's fourth-most populous country, reported its first virus case earlier this month and officially has just 19 infections compared to 160 in Singapore. Disease experts have questioned how many cases could be going undiagnosed in Indonesia.
Singapore's new measures announced late Monday came into effect on March 7, when authorities said two symptomatic Indonesian travelers arrived in Singapore.
Both had reported coronavirus symptoms in Indonesia before arriving in Singapore. One had previously sought treatment at a hospital in Indonesia's capital Jakarta.
Another case involved a Singaporean who had visited her sister in Indonesia who had pneumonia.
The health ministry did not say whether its new stance on payment for treatment related to specific cases.
"In view of the rising number of COVID-19 infections globally, and the expected rise in the number of confirmed cases in Singapore, we will need to prioritize the resources at our public hospitals," the health ministry said in a statement.
Foreigners who are short-term visit pass holders who seek treatment for COVID-19 in Singapore need to pay but testing for the virus remains free.
Treatment of severe respiratory infections in Singapore public hospitals typically costs between S$6,000 to S$8,000 ($4,300-5,800), according to the Ministry of Health's website.
Of 33 imported cases reported by Singapore to date, 24 involve travel to China—where the virus first surfaced late last year—three to Indonesia and the others to Italy, Britain, France, and Germany.
Singapore has also determined that some of its local cases had travel history to Indonesia.
Researchers at the Harvard T.H. Chan School of Public Health in the United States said in a study last month Indonesia's lack of confirmed cases at that time "may suggest the potential for undetected cases," urging authorities there to strengthen outbreak surveillance and control.
Meanwhile, The Epoch Times reported that Chinese authorities have been quarantining Chinese nationals returning from South Korea and charging them a fee, while visitors who are quarantined have not had to pay anything.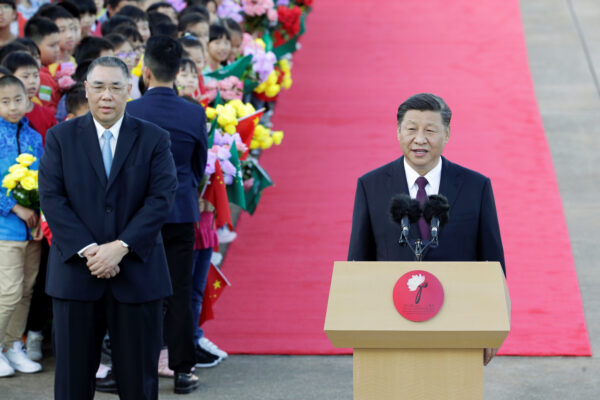 Chinese Leader Xi Jinping Visits Wuhan
China's state-run media People's Net reported on Tuesday that Chinese leader Xi Jinping has arrived at Wuhan by plane.
Xi will inspect the virus prevention and management actions being taken in Wuhan as well as Hubei province.
South Korean with USFK Tests Positive
A Korean national employed by the United States Forces Korea (USFK) has tested positive for COVID-19, marking the ninth USFK-related case of the virus in South Korea.
The employee, who has been isolated at her residence off-base, was working at Camp Walker in Daegu.
"Korea's CDC and USFK health professionals are actively conducting contact tracing to determine whether anyone else may have been exposed," the force said in a statement.
So far, only one U.S. service member has tested positive.
Mongolia Confirms First Case in French Worker
Mongolia said on Tuesday that a French national working in the country has been confirmed to be infected with the coronavirus that has spread throughout the globe, marking the country's first case.
The National Emergency Commission said in a statement the patient, a 57-year-old man, traveled to Mongolia from France and transited through Moscow. The government has identified 42 people the patient has met with and another 120 individuals who had close contact with the patient, who works for Badrakh Energy in southern Dornogovi province and is in stable condition.
Mongolia has suspended all local travel in Dornogovi province, the commission said.
The infection comes despite stringent border and travel controls imposed by Ulaanbaatar to keep out the virus, which emerged first in China and has now infected more than 100,000 people globally.
Mongolia has halted border crossings from China, imposed travel bans on people from Japan and South Korea until March 11 and suspended schools through end-March.
Mongolian President Battulga Khaltmaa and other government officials submitted to a 14-day quarantine in late February after returning home from their visit to China as a precautionary measure.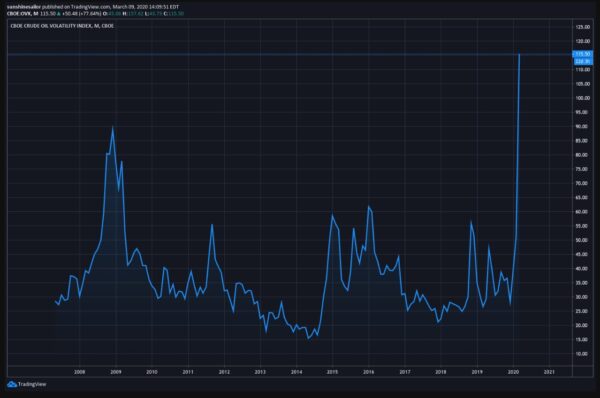 Oil Prices Jump 6 Percent After Biggest One-Day Fall Since 1991
Oil prices jumped more than 6 percent on Tuesday, clawing back some ground on hopes that a price war will not be sustained by top producers Saudi Arabia and Russia that sparked the biggest daily rout since the 1991 Gulf War.
U.S. shale producers also moved to deepen spending cuts, which could reduce future production after OPEC's decision to pump full bore into a global market hit by shrinking demand due to the coronavirus outbreak.
Brent crude futures rose $2.31, or 6.7 percent, to $36.67 a barrel by 0115 GMT, while U.S. West Texas Intermediate (WTI) crude gained $1.79, or 5.8 percent, to $32.92 a barrel following declines of nearly 25 percent on Monday.
Both benchmarks dropped to their lowest since February 2016 in the previous session and recorded their biggest one-day percentage declines since Jan. 17, 1991, when oil prices fell at the outset of the U.S. Gulf War.
Panama Confirms First Case
Panama has confirmed its first coronavirus case. The patient is a Panamanian woman who had returned Sunday from Madrid.
Panama's Health Minister Rosario Turner said Monday the 40-year-old woman's positive test was confirmed at the Instituto Conmemorativo Gorgas.
The woman is isolated at home and will receive daily visits from health workers.
Barcelona to Host Napoli in Empty Stadium
Barcelona's Champions League match against Napoli will be played in an empty stadium because of the coronavirus outbreak, the club said Tuesday.
The Spanish club said no fans will be allowed in to watch the match at Camp Nou on March 18. The teams drew 1-1 in the first leg in Italy.
Tuesday's Champions League game between Valencia and Atalanta in Spain will also be played in an empty stadium. Two Europa League matches in the country also have been affected—Sevilla vs. Roma on Thursday and Getafe vs. Inter Milan on March 19.
Frank Fang, Melanie Sun, Zachary Stieber, Jack Phillips, Janita Kan, Reuters, and The Associated Press contributed to this report.