The novel coronavirus that originated in Wuhan, China, and the disease it causes, COVID-19, has spread to more than 100 countries and territories around the world, killing thousands.
Below are updates from March 12. Below are updates from March 12.
Disneyland to Close
The Walt Disney Co. on Thursday announced it would close Disneyland over concerns of coronavirus.
The closure will go into effect starting on Saturday, March 14, and last until the end of the month, the company confirmed. It will work with visitors who want to change or cancel their plans and provide refunds on hotel bookings.
"While there have been no reported cases of COVID-19 at Disneyland Resort, after carefully reviewing the guidelines of the Governor of California's executive order and in the best interest of our guests and employees, we are proceeding with the closure of Disneyland Park and Disney California Adventure, beginning the morning of March 14 through the end of the month," the company said in a statement.
Disney added, "The Hotels of Disneyland Resort will remain open until Monday, March 16 to give guests the ability to make necessary travel arrangements; Downtown Disney will remain open. We will monitor the ongoing situation and follow the advice and guidance of federal and state officials and health agencies. Disney will continue to pay cast members during this time."
Some Cities in China's Coronavirus Epicenter Partially Lift Lockdown Measures
Five local governments within Hubei province, where the novel coronavirus outbreak in China is most severe, announced that lockdown measures would be partially lifted.
Coinciding with Chinese leader Xi Jinping's visit to coronavirus ground zero Wuhan on March 10, his first since the outbreak began, authorities began to ease restrictions.
In recent days, the Chinese regime has aggressively pushed the narrative that the epidemic has been successfully contained.
Chinese authorities ramped up publishing media articles that portray their containment efforts in a positive light.
The goal is to "promote government policies," "monitor public opinion online," "discover exemplary models among the frontlines of epidemic control work," and "create a strong atmosphere of people united in working together," according to an internal document from Shanghai authorities that was obtained by The Epoch Times.
But locals in Wuhan say that many are still sick.
Broadway Goes Dark
New York's governor ordered all Broadway theaters to shut their doors in the face of ongoing coronavirus concerns, plunging into darkness one of the city's most popular tourist attractions and causing turmoil in the run-up to the Tony Awards.
Gov. Andrew Cuomo on Thursday banned gatherings of 500 or more in the city, effectively forcing the hand of Broadway producers who had previously said that Broadway would be "open for business" unless advised not to by the government.
Shows will resume the week of April 13, only 10 days before the official cut-off for eligibility for the Tony Awards. Cuomo said venues of under 500 can only be filled to half their capacity.
NCAA Cancels March Madness
The NCAA canceled its men's and women's basketball tournaments on Thursday in an effort to curb the spread of coronavirus, putting an abrupt end to the season less than a month before champions were to be crowned.
The unprecedented move comes a day after the NCAA announced the games that were scheduled to start next week would go on, but played in mostly empty arenas. That plan was scrapped as every major American sports league from the NBA to MLB put the brakes on its season due to concerns about the pandemic.
"This decision is based on the evolving COVID-19 public health threat, our ability to ensure the events do not contribute to the spread of the pandemic and the impracticality of hosting such events at any time during the academic year given the ongoing decisions by other entities," the NCAA said in statement.
The NCAA canceled championships in every spring sport, which include hockey, baseball, and lacrosse.
France Closing All Schools and Universities Over Pandemic, Macron Says
French President Emmanuel Macron announced Thursday that all schools and universities in the country will be shut down on March 16 in response to the Wuhan coronavirus pandemic.
During a televised address, the French president said the measure will be implemented on Monday, March 16, after a spike in confirmed cases in the past several days.
"It is one of the most serious health crises France has ever faced," he said, according to The Independent. "In spite of our efforts to stop it, the virus is still spreading."
NHL Suspends Season
NHL Commissioner Gary Bettman said Thursday the league will "pause" its season, effective immediately, because of the coronavirus pandemic. The move came one day after the NBA suspended its season after a player tested positive for COVID-19.
Bettman said the hope is to resume play later and still award the Stanley Cup.
"Following last night's news that an NBA player has tested positive for coronavirus—and given that our leagues share so many facilities and locker rooms and it now seems likely that some member of the NHL community would test positive at some point—it is no longer appropriate to try to continue to play games at this time," Bettman said.
New York Bans Gatherings of 500
New York Gov. Andrew Cuomo said he is banning public gatherings of 500 people or more over the coronavirus outbreak.
The governor stated in a March 12 Twitter post that his office is "taking new actions to reduce the density of people across the state." So starting at 5 p.m. on March 13, gatherings with more than 500 people "will not be permitted."
"Additionally, for facilities with an occupancy of 500 or fewer, we are reducing the legal capacity by 50 percent," Cuomo wrote.
Cuomo declared a state of emergency on March 7 to contain the spread of the virus.
Trump Met With Brazilian Official Who Tested Positive
A Brazilian official who met with President Donald Trump at his Florida resort Mar-a-Lago tested positive for the new coronavirus, which causes a disease called COVID-19.
Brazilian President Jair Bolsonaro's communications secretary, Fabio Wajngarten, as well as Bolsonaro himself, met with Trump and Vice President Mike Pence last week.
Photos on Wajngarten's Instagram showed him standing next to Trump and Pence at Mar-a-Lago with the caption: "Make Brazil Great Again."
In a statement, the Brazilian government confirmed Wajngarten's positive COVID-19 test.
UK Likely Has Up to 10,000 Infected: Scientist
Britain likely has between 5,000 and 10,000 people infected with coronavirus, the government's chief scientific adviser said on Thursday, as Prime Minister Boris Johnson stepped up the response to the outbreak.
"There are currently about 590 cases identified in the UK and there are more than 20 patients on intensive care units," chief scientific adviser Patrick Vallance said.
"If you calculate what that really means in terms of the total number, it is much more likely that you have somewhere between 5,000 and 10,000 people infected at the moment," he added.
The British plan for dealing with the outbreak has three main phases—containment, delay and mitigation.
In the delay phase, so called social distancing measures such as school closures, more home working and reducing large scale gathering will be considered, though will not necessarily be approved immediately.
At a meeting of Britain's COBR emergency committee, Johnson decided to move up to the so called "delay phase" from the "contain phase".
"This is now not just an attempt to contain the disease as far as possible but to delay its spread," he said at a news conference with the government's top scientific and medical advisers.
Johnson said those showing symptoms of having the virus should self-isolate for at least a week.
"It's going to spread further," Johnson said. "I must level with you, level with the British public – more families, many more families are going to lose loved ones before their time."
The number of confirmed cases of coronavirus across the United Kingdom rose 29 percent to 590 over the past 24 hours. Ten people with coronavirus have died in the UK since the outbreak.

Italian Actor Pleads for Help
Luca Franzese, an Italian actor, posted a video on social media claiming that he needs help after his sister died of the novel coronavirus, apparently showing footage of her body inside a home.
Franzese, a mixed martial arts trainer who appeared in "Gomorrah," said in a video he is trapped in his Naples home with his sister, Teresa Franzese, who died of the virus, which causes the disease COVID-19, over the weekend.
"I have my sister in bed, dead, I don't know what to do," he said in the video, according to a translation provided by news outlets. "I cannot give her the honor she deserves because the institutions have abandoned me. I contacted everyone, but nobody was able to give me an answer."
US Agency Can't do Most Effective Form of Contact Tracing: Senator
Efforts to track the spread of coronavirus in the United States are hampered because Centers for Disease Control and Prevention (CDC) officials can't use the most advanced form of location contact tracing, Sen. Bill Cassidy (R-La.) said March 12.
Meanwhile, Cassidy and other senators are changing how they work in response to the virus.
"We've been advocating the use of location data, coupled with lab-test results, so that public health officials can better track those who are infected, where they may have been infected from, where you should go back and clean if you need to disinfect, and to warn those folks with whom they have routine contact in the future," Cassidy told reporters.
"The World Health Organization (WHO) is now advising contact tracing and the reports are from South Korea and Taiwan are that they used aggressive contact tracing, with aggressive testing, in order to get ahead of the outbreak," Cassidy said.
Cruise Lines Suspend Operations
Two cruise lines are suspending all cruises over the new coronavirus, including the company that operates the Diamond Princess.
Princess Cruises said it was pausing global operations of its 18 ships for two months starting March 12. The company operates the Diamond Princess, where hundreds were infected, and the Grand Princess, where about two dozen infections forced passengers to disembark into two-week quarantines.
"By taking this bold action of voluntarily pausing the operations of our ships, it is our intention to reassure our loyal guests, team members and global stakeholders of our commitment to the health, safety, and well-being of all who sail with us, as well as those who do business with us, and the countries and communities we visit around the world," Jan Swartz, president of Princess Cruises, said in a statement.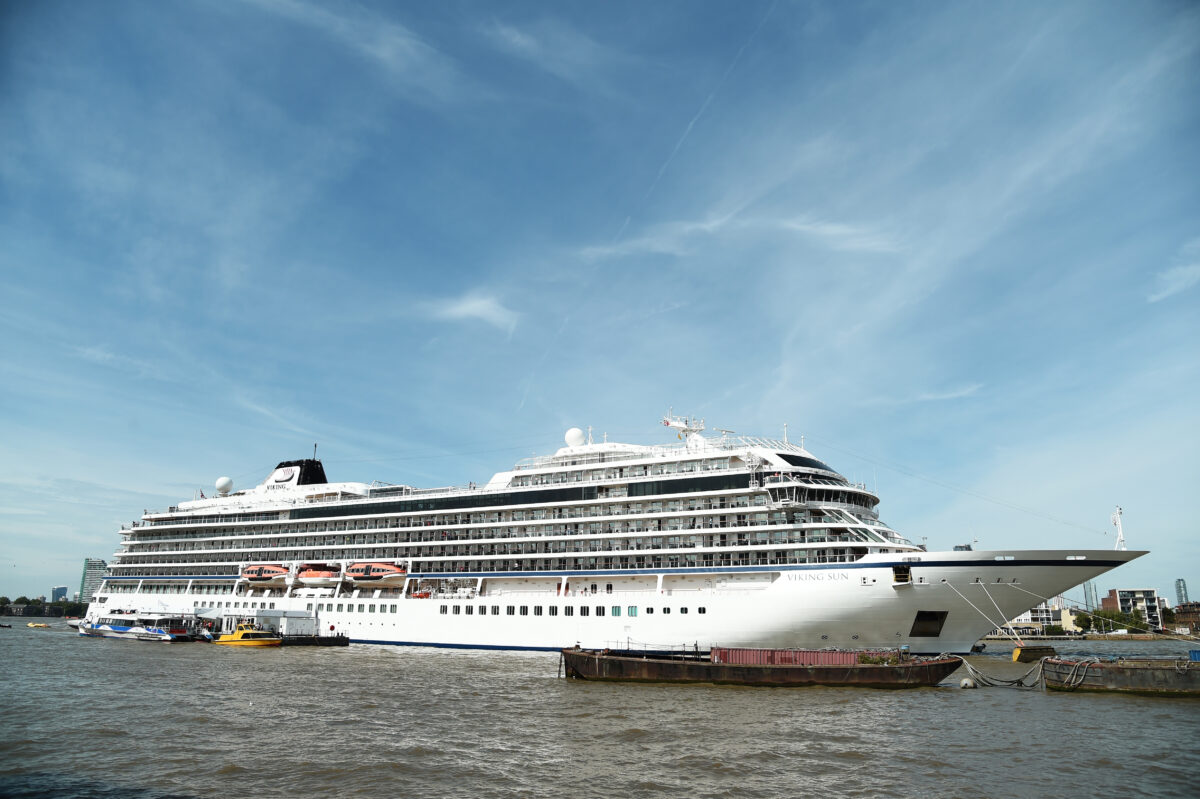 Canadian Prime Minister Self-Isolating Over Wife's Symptoms
Canadian Prime Minister Justin Trudeau is quarantining himself at home after his wife exhibited flu-like symptoms.
Trudeau's office said Thursday that Sophie Grégoire Trudeau returned from a speaking engagement in Britain and had mild flu-like symptoms, including a low fever late, Wednesday night.
She is being tested for the COVID-19 disease and is awaiting results. Her symptoms have since subsided.
"Out of an abundance of caution, the Prime Minister is opting to self-isolate and work from home until receiving Sophie's results," the statement said.
His office said the doctor's advice to the prime minister is to continue daily activities while self-monitoring, given that he is exhibiting no symptoms himself. He is spending the day in briefings, phone calls, and virtual meetings from home, including speaking with other world leaders and joining a special cabinet committee discussion on the new coronavirus.
Trudeau has also cancelled an in-person meeting with Canada's provincial premiers.
Opposition NDP leader Jagmeet Singh is also working from home after feeling unwell. Singh said he's been in contact with a doctor and they do not believe he has the virus but was advised to limit contact with the public until he feels better.
Quebec Premier Francois Legault, meanwhile, is asking all people returning from travel abroad to self-isolate for 14 days. The measure will be mandatory for all government employees.
He is also asking organizers to cancel all indoor events attracting crowds of more than 250 people and all other large gatherings that are not considered essential.
Confirmed Dutch Infections Rise 22 Percent
The number of new coronavirus infections in the Netherlands rose 22 percent to 614 on Thursday, health officials said.
The bulk of the infections, 273, are in the southern province of Noord-Brabant, the Dutch National Institute for Public Health (RIVM) said in a statement.

Second NBA Player Tests Positive
Professional basketball player Donovan Mitchell tested positive for the new coronavirus, which started in Wuhan, China last year, according to reports.
The Utah Jazz confirmed in a statement that a second player tested positive for COVID-19, the disease the virus causes.
"As a follow-up to yesterday's positive COVID-19 test, Oklahoma health officials tested all members of the Utah Jazz traveling party, confirming one additional positive outcome for a Jazz player," the statement said. "We are working closely with the CDC, Oklahoma and Utah state officials, and the NBA to monitor their health and determine the best path moving forward."
The statement did not name the player, nor did a Wednesday statement that announced a different player tested positive.
That player tested negative for the flu, strep throat, and an upper respiratory infection before testing positive for COVID-19, the Jazz said. After the test came back, the NBA was informed and subsequently suspended its season for now.
Fast & Furious 9 Release Date Delayed by a Year
Universal Pictures said on Thursday that the release of "Fast & Furious 9" is being pushed back a year to 2021.
Universal did not say why but the decision follows delays in the releases of several other Hollywood movies due to the disruption in the global entertainment industry caused by the coronavirus.
The virus has closed movie theaters in China, Italy, and many other nations, while a ban on travel from Europe to the United States announced by President Donald Trump on Wednesday is seen likely to curtail red carpets and other promotional events for movies and stars.
Known as "F9," the action movie starring Vin Diesel was due to roll out internationally in May 2020, but Universal said the new date would be April 2, 2021.
Paramount Pictures on Thursday indefinitely delayed the release of thriller "A Quiet Place Part II," which was due to start its international rollout in movie theaters on March 18, because of the coronavirus outbreak.
"Due to the ever-changing circumstances of what's going on in the world around us, now is clearly not the right time to do that," "Quiet Place" director John Krasinski said in a posting on his Instagram account.
The decisions followed the postponement last week of James Bond movie "No Time to Die" from April to November, and a move for "Peter Rabbit 2" from March to August.

Czech Shuts Borders to Travelers From 15 Countries
The Czech Republic will close its borders to travelers crossing from Germany and Austria and also ban the entry of foreigners coming from other risky countries to contain the coronavirus outbreak, Prime Minister Andrej Babis said on Thursday.
Czechs will also be barred from traveling to those countries, and to and from and other countries deemed risky, effective from Saturday (2300 GMT on Friday).
The full list includes other European Union members Italy, Sweden, Norway, France, Netherlands, Belgium, Spain, and Denmark, and also Britain, Switzerland, China, Korea, and Iran.
International public transport vehicles with more than nine seats will also be banned from crossing borders.
Under a state of emergency declared for 30 days, the Prague government also banned international passenger transport, but kept freight business open.
Babis told a news conference the government would also ban public events of more than 30 people and impose closures of places such as sport centers, spa services, and galleries.
Restaurants must close by 8 p.m. and refreshments at shopping malls will be banned altogether.
"It is clear there will be economic impacts. But now we have to do everything for the virus not to spread, to avoid having it here without control," Babis said. "If we see the measures do not have sufficient effect, we will take more."
Some border crossings were to be shut while others would be manned by police. Exceptions will be given to foreigners with residency in the Czech Republic and to cross-border workers.
The Czech Republic reported 96 cases of the coronavirus on Thursday. There have been no known deaths from the disease in the central European country.
Iran Reports 75 Coronavirus Deaths in 24 Hours
Iran on Thursday said another 75 people had died of COVID-19 in the past 24 hours, bringing the death toll to 429, according to state-run media outlets.
Kianoush Jahanpour, a spokesman for Iran's health agency, said that 10,075 people have been infected with the new coronavirus in the country, with 3,276 recoveries overall, according to the state-run IRNA. The 75 deaths represent the highest daily death toll in three weeks since Iran announced its first deaths from the outbreak in February.
"In the past 24 hours, 1,075 people have been infected with COVID-19… bringing the total number of infected people to 10,075 cases," Jahanpour said in a news conference, according to AFP news agency. "Seventy-five people hospitalized in the past few days have lost their lives and today a total of 429 infected people are no longer with us," he added.
The COVID-19 outbreak in Iran is among the deadliest and most widespread outside of mainland China, where the virus originated. Iran announced its first deaths in the city of Qom on Feb. 19, prompting Tehran to close down schools, universities, and sporting events and tell people to stop traveling.
World Health Organization (WHO) chief Tedros Adhanom Ghebreyesus said in a press conference Wednesday that the virus is now a pandemic. He made a remark about Tehran, saying, "We are trying to mobilize more support for Iran" and will attempt to obtain more supplies.

Inovio Gets Grant to Speed Up Vaccine Delivery Device
Inovio Pharmaceuticals announced it received a new $5 million grant from the Bill & Melinda Gates Foundation to accelerate the testing and scale up of a device that's aimed to delivery a COVID-19 vaccine.
The smart device is planned for the delivery of INO-4800, a DNA vaccine for the disease that's slated to advance into Phase 1 clinical trials in the United States next month.
The delivery device "is designed specifically for a COVID-19 type pandemic scenario," Inovio said in a statement, describing it as "a small, portable, hand-held, user-friendly device that runs on readily available 'AA' batteries."
Companies around the world are working to produce vaccines for COVID-19, which has no vaccine or proven treatment at this time.
Norway, Lithuania Shut Down Schools
Norway and Lithuania are shutting down kindergartens, schools and universities for at least two weeks and the Norwegian government says employees at work must be at least one meter apart.
In Oslo, the Norwegian capital, gatherings of more than 50 people were banned. Norway's royal palace said all official arrangements till early April will either be cancelled or postponed. King Harald V said it's "crucial" that everyone "avoid exposing ourselves or others to infection."
Lithuania suspended gatherings of more than 100 people and closed museums, cinemas and sports clubs. In the capital of Vilnius, the lockdown was for five weeks.
In Finland, the government recommended banning all events with more than 500 people until end of May.
Denmark's royal palace said Crown Prince Frederik and his wife will return from Switzerland "to be with the Danes" at this time.
Ireland also announced it was shutting down schools over the new virus.
Ireland's chief medical officer said the government had turned to measures to try to delay the spread, rather than simply contain it, following fresh case information late on Wednesday.

Japan Must Plan for Olympics Being Postponed: Official
Japan must brainstorm plans for dealing with a canceled or postponed Tokyo Olympic Games, even if that is unlikely, said Shigeru Ishiba, a ruling party heavyweight seen as a leading candidate to be the next prime minister.
Ishiba, an outspoken critic of Prime Minister Shinzo Abe, said on Wednesday the fate of the Tokyo Olympics was a decision best left to the International Olympic Committee. He declined to comment on what the best move might be.
Whatever the decision, Japan must be prepared, he said.
"Not thinking about worst-case scenarios won't eliminate the risk of them materializing," Ishiba told Reuters.
"The government must start thinking now about what to do" in case the Olympics Games is canceled or postponed, he added.
Tokyo Governor Yuriko Koike said on Thursday there has been no change to plans for Japan to hold the Games starting July 24.

California Advises Against Mass Gatherings
Officials in the largest state in America said that gatherings of 250 or more people shouldn't be held amid the coronavirus outbreak until at least the end of March.
Smaller events can be held if organizers make sure attendees stay six feet apart.
The new virus spreads in part through close personal contact. The Centers for Disease Control and Prevention defines close contact as being within six feet.
"Each of us has extraordinary power to slow the spread of this disease," Gov. Gavin Newsom said in a statement. "Not holding that concert or community event can have cascading effects—saving dozens of lives and preserving critical health care resources that your family may need a month from now."
California has reported over 170 cases of COVID-19, along with four deaths.
Washington state made a similar move on Wednesday.
"Unfortunately we know that the rest of the nation will be where we are, perhaps in a couple or three weeks," Gov. Jay Inslee said. "And we hope that the things we're doing aggressively here can set a template for the rest of the country."
Senate Staffer on Capitol Hill Tests Positive
In the first known case on Capitol Hill, a staff member from the Washington, D.C. office of Sen. Maria Cantwell (D-Wash.) has tested positive for the novel coronavirus.
In a statement, the senator's office said it was closing the D.C. office "on the advice of the attending physician" for the week. The office will be deep-cleaned and staff teleworking during the closure.
The statement also explained, "The individual who tested positive for COVID-19 has had no known contact with the senator or other members of Congress," adding that, "The senator is requesting that testing be done on any other staffers who have been in contact with the individual and show symptoms."
Greece Reports First Death
Greece reported its first fatality from a coronavirus infection on Thursday, a 66-year-old man who had returned from a religious pilgrimage to Israel and Egypt at the end of February.
The deceased man had underlying health issues, the health ministry said in a statement. There were 99 confirmed cases of coronavirus in Greece by late Wednesday.
Separately, passengers on board a ferry were quarantined as a precaution after a crew member said he felt unwell, a health ministry spokesman said. The crew member disembarked for further health checks.
The Athens News Agency reported there were 341 passengers and 77 crew on board the ferry which was docked at port on the island of Limnos.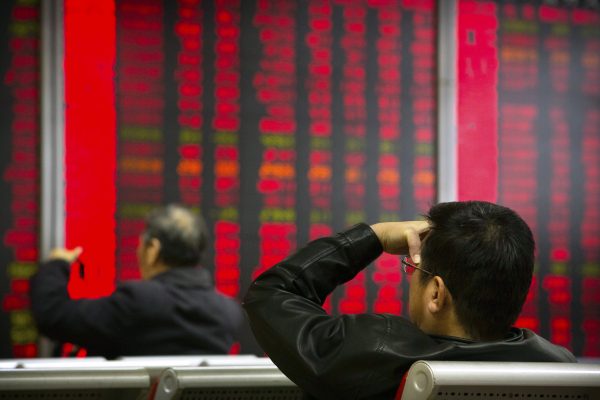 Australian Stock Market Closes Down 7 Percent
Australian shares have plunged yet again, sinking to their lowest level since November 2016 in their second-worst day ever, after the WHO officially announced a pandemic and the Trump administration announced a travel ban to the United States for all Schengen countries in Europe.
In percentage terms it was the worst losses for the ASX200 since Oct. 10, 2008, surpassing Monday's 7.33 percent selloff.
The Australian dollar meanwhile was buying 64.55 U.S. cents, down from 65.05 U.S. cents from the market close on Wednesday.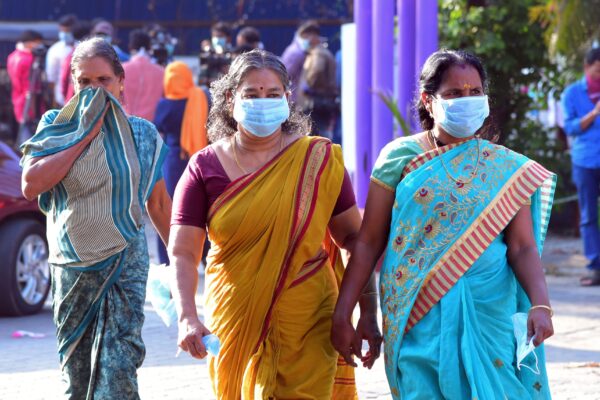 India Suspends Tourist Visas
India will suspend all tourist visas to prevent the spread of coronavirus in the country, the government said in a statement on Wednesday.
"All existing visas, except diplomatic, official, U.N./international organizations, employment, project visas, stand suspended till April 15, 2020," it said in the statement.
Millions of foreign nationals of Indian origin, who are traditionally granted visa-free access, will now also need to apply, the order read.
The advisory said anyone with a "compelling reason" to travel to the country could contact their nearest Indian mission. It also urged Indian nationals to avoid all non-essential travel abroad.
Mississippi Reports First Case
The Mississippi State Department of Health has reported the state's first presumptive case of COVID-19 in the state, awaiting CDC confirmation.
According to a statement released Wednesday night, the man from Forrest County had recently returned from Florida.
He does not require hospitalization and is now at home for 14 days of self-quarantine.
First Known Patient in Pacific Islands Infected
French Polynesia has confirmed the first case of COVID-19 in the Pacific islands.
The patient is French Polynesia's representative in the French National Assembly, Maina Sage, who returned to the country's largest island, Tahiti, from Paris on March 7, President Edouard Fritch told local media.
Sage is now quarantining at home in Papeete.
While in Paris, Sage spent time working alongside France's culture minister Franck Riester. Riester tested positive for the virus on March 9.
Following the announcement, Fritch said that his government is working on actions for monitoring, testing, and isolation. He added, "I invite the population to avoid travel outside the country."
US Issues Worldwide Travel Warning
The U.S. State Department on Wednesday night issued a Level 3 travel advisory for worldwide travel, shortly after President Trump's address to the nation.
A Level 3 warning from the State Department is to "reconsider travel."
"The Department of State advises U.S. citizens to reconsider travel abroad due to the global impact of COVID-19," the statement said.
"Many areas throughout the world are now experiencing COVID-19 outbreaks and taking action that may limit traveler mobility, including quarantines and border restrictions.
"Even countries, jurisdictions, or areas where cases have not been reported may restrict travel without notice."

Italian Medical Chief Dies
The head of the medical association in Italy's northern Varese region has died from the SARS-CoV-2 virus, local media reported Wednesday.
Roberto Stella, president of the Medical Guild of Varese, died on Tuesday night in a hospital in Como, according to the state-run ANSA.
Colleague Alessandro Colombo, Director of the Academy of Training for the Lombard Social and Health Service, said that few days ago, Stella told him: "We have run out of masks. But we don't stop. We are careful and we go on."
Now, the 67-year-old is being remembered by the medical community as an example of "the capability and hard work of family doctors," according to Silvestro Scotti, who is head of the country's National Federation of Doctors and General Practitioners.
"His death represents the outcry of all colleagues who still today are not equipped with the proper individual protection needed," he said in a statement.

NBA Suspends Season After Jazz Player Contracts Coronavirus
The NBA announced it is suspending the 2019-2020 season after a Utah Jazz player contracted the COVID-19 coronavirus, becoming the biggest sports league to make such an announcement in light of the pandemic.
"The NBA announced that a player on the Utah Jazz has preliminarily tested positive for COVID-19," the league said.
"The test result was reported shortly prior to the tip-off of tonight's game between the Jazz and Oklahoma City Thunder at Chesapeake Energy Arena."
Trump Cancels Campaign-Related Events
White House press secretary Stephanie Grisham said Wednesday night that President Donald Trump was canceling campaign-related events.
"Out of an abundance of caution from the coronavirus outbreak, the president has decided to cancel his upcoming events in Colorado and Nevada," Grisham said in a statement.
Trump also canceled an event scheduled for Wisconsin.

Tom Hanks and Wife Test Positive
Actor Tom Hanks and his wife, Rita Wilson, said they have tested positive for the coronavirus, becoming the highest-profile celebrities to contract the mysterious new virus.
In a statement on Wednesday night, the 63-year-old actor said: "Hello, folks. Rita and I are down here in Australia. We felt a bit tired, like we had colds, and some body aches. Rita had some chills that came and went. Slight fevers too. To play things right, as is needed in the world right now, we were tested for the coronavirus, and were found to be positive."
Trump Suspends All Travel From Europe
President Donald Trump said he is now "suspending all travel from Europe" to the United States for the next 30 days as of midnight on Friday.
Exceptions are in place for Americans who have undergone the appropriate health screenings. The temporary travel ban allies to countries in Europe's Schengen Area, meaning that the United Kingdom and Ireland are exempt from the suspension.
"We made a life-saving move with early action on China. Now, we must take the same action with Europe," Trump said.
He also announced that low-interest loans are available to small businesses to help them "overcome temporary economic disruptions caused by the virus."
"This is not a financial crisis. This is just a temporary moment of time that we will overcome together as a nation, and as a world," Trump said.
"We will provide extra support for American workers, families, and businesses," Trump said.
Trump also said that he would soon be asking Congress to take emergency action to provide financial relief for "workers who are ill, quarantined, or caring for others due to coronavirus."
"Acting with compassion and love, we will heal the sick, care for those in need, help our fellow citizens, and emerge from this challenge stronger and more unified than ever before," the president said.
All Australian States, Territories Have Detected SARS-CoV-2
The Australian Capital Territory has reported its first case of the coronavirus SARS-CoV-2, meaning that all states and territories across the country have now detected at least one infection.
The man in his 30s tested positive to COVID-19 on Wednesday at the Weston Creek Walk-in Center in Canberra's southern suburbs.
Health authorities say the person is being cared for and precautions are being taken to ensure the ongoing safety of staff and the broader community.
Australia Announces AU$17.6 Billion Economic Package
Australia's Prime Minister Scott Morrison says the government is doing all it can to support jobs, injecting AU$17.6 billion ($11.4 billion), as the coronavirus impacts the Australian economy.
Morrison said the gross impact of the stimulus in this financial year and the next two financial years would be AU$22.9 billion ($14.6 billion) or 1.2 per cent of Australia's GDP.
"This is a significant investment," Morrison said in the capital, Canberra, on Thursday, as he unveiled business and demand stimulus measures.
Melanie Sun, Mimi Nguyen-Ly, Zachary Stieber, Jack Phillips, Mark Tapscott, Reuters, the Associated Press, and AAP contributed to this article.