Roughly two dozen countries around the world have taken precautionary measures to stem the spread of the new coronavirus as the death toll continues to rise. Reports are emerging from China suggesting that many more people the country are dying of the disease than officially reported. Scientists continue to probe the origin of the virus.
This page has updates from Feb. 7. For updates from Feb. 8, click here.
Panic in Singapore After Virus Alert Increased
Singapore on Friday raised its coronavirus alert level to orange—a level reached during the 2003 Severe Acute Respiratory Syndrome (SARS) outbreak and the 2009 H1N1 influenza, which indicates the virus is severe and passes easily between persons.
The country's infected tally hit 33, with more cases not linked to previous infections or travel to China, a move that sparked panic-buying of essentials in some shops across the island.
With the disease reviving memories of SARS, which killed more than 30 people in Singapore and hundreds worldwide, shoppers started clearing shelves of toilet paper, noodles and rice and formed long queues in supermarkets across the island on Friday evening, videos posted on social media showed.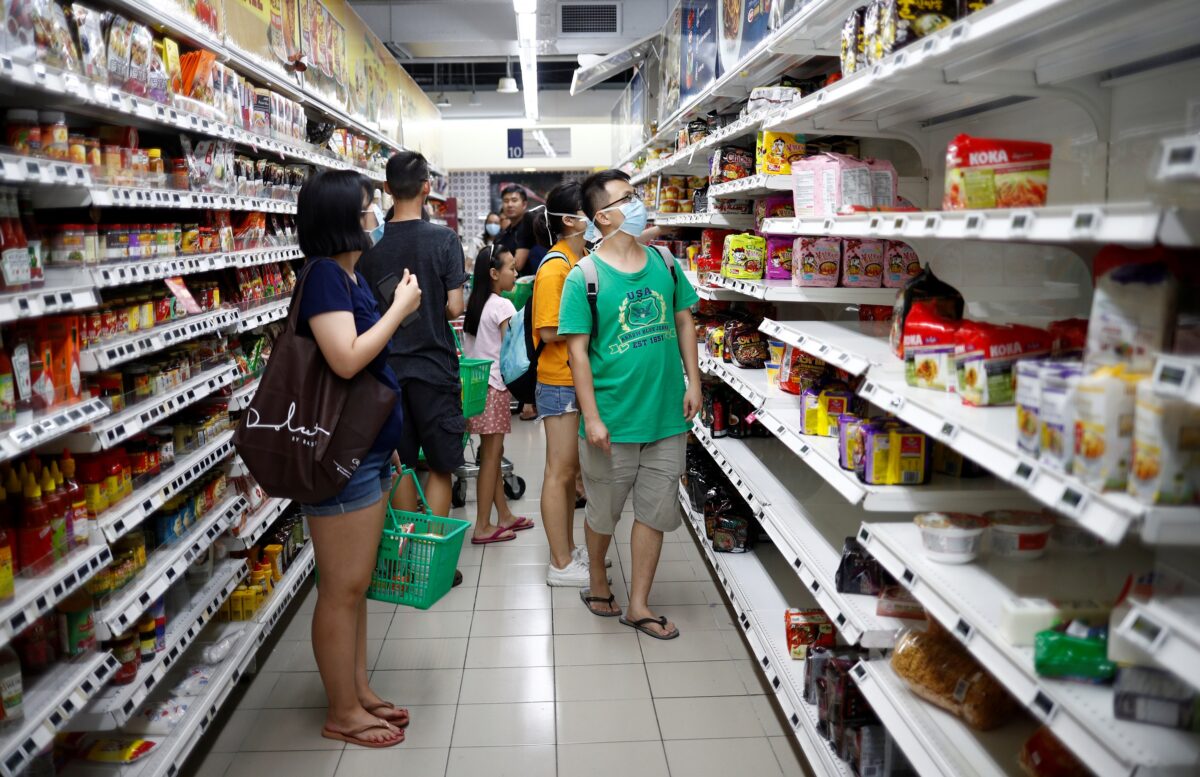 "I understand that people are concerned after the announcement this afternoon. However, we must … not hoard items unnecessarily. This will create undue panic and is unhelpful to the situation at hand," trade minister Chan Chun Sing said in a Facebook post about the panic buying.
Singapore's highest alert level is red, which, if enacted, would indicate the virus is spreading widely and can result in significant disruption, such as closing schools.
As there are now a few local cases without any links to previous cases or travel history to China, we have stepped up our risk assessment," the health ministry said, announcing the new orange alert level on Friday.
It also said firms should be prepared for "widespread community transmission" and advised that non-essential large-scale events should be deferred or canceled.
Cruise Lines Ban Travelers with Chinese, Hong Kong, Macau Passports
The Royal Caribbean and Norwegian cruise lines announced Friday that they would deny boarding to any guest who holds China, Hong Kong or Macau passports, regardless of residency.
The two cruise lines are among members of the world's largest cruise industry association, Cruise Line International (CLIA), who operate about 90 percent of the world's oceangoing cruises. Other members include Celebrity Cruises, Carnival Cruise Line, Disney Cruise Line, and P&O Cruises.
The CLIA announced on Friday that its members have adopted enhanced protocols "to allow for informed decisions on a case-by-case basis whether a guest or crewmember will be permitted to board."
According to CLIA, the members are to "deny boarding to all persons who have traveled from, visited or transited via airports in China, including Hong Kong and Macau, within 14 days before embarkation." They will also deny boarding to anyone who, within 14 days prior to boarding the ship, has had close contact with anyone suspected or diagnosed as having coronavirus.
CLIA members will also conduct preboarding screenings, and provide screening and initial medical support to anyone who shows symptoms that may suggest coronavirus.
The announcements come after four people on a cruise that arrived in Bayonne, New Jersey were sent to a nearby hospital early Friday after they were screened for the coronavirus.
Meanwhile, two ships—a Diamond Princess cruise ship docked at Yokohama, Japan, and a Dream Cruises ship docked in Hong Kong—are being quarantined after a number of passengers on both ships tested positive for the virus.
Holland America's cruise ship Westerdam has been denied entry by four countries—Japan, Taiwan, the Philippines and the US territory of Guam—amid coronavirus fears, even though its Seattle-based operator has denied knowledge of any cases of the virus.
Funeral Homes in Wuhan Cremating Dozens of Bodies a Day
A senior official of a crematorium in the coronavirus epicenter of Wuhan says their intake has skyrocketed in recent weeks, suggesting more people are dying of the disease than officially reported.
Beginning around Jan. 22, the number of dead bodies received by the government-operated funeral home has drastically increased—peaking at 127 bodies on Feb. 3, the official said. This is about four to five times the usual workload, he added.
The funeral home services eight of the government-designated hospitals for treating the virus, according to the official.
Four other Wuhan funeral homes that service such hospitals have also reported increases in their intake, based on undercover calls and revelations from crematorium workers.
China Starts Testing Antiviral Drug on Patients: Officials
U.S. officials and Chinese authorities said that antiviral drug remdesivir, used as a treatment for Ebola, is being tested on new coronavirus patients in China.
Gilead Sciences announced it would collaborate with U.S., Chinese, and other health officials to investigate whether the drug works.
Dr. Anthony S. Fauci, the head of the U.S. National Institute of Allergy and Infectious Diseases, said in a news conference that remdesivir tests have "now begun in a randomized controlled trial in two separate trials in China by one of our colleagues," Dr. Anthony Fauci, said.
Appears Possible to Have Infection Without Symptoms: US Official
A top U.S. health official said that it appears possible to have the new coronavirus and not show symptoms.
"It does appear that you can actually have this infection and not have symptoms." said Dr. Robert Redfield, director of the Centers for Disease Control and Prevention (CDC), at a press conference in Washington on Friday.
Because of that appearance, U.S. officials think that the full spectrum of the outbreak has yet to be defined.
Some countries have reported asymptomatic transmission, or person to person transmission when the sick person doesn't show symptoms, and Redfield said at the press conference that it was "very clear that individuals who don't have symptoms can, in fact, transmit the virus."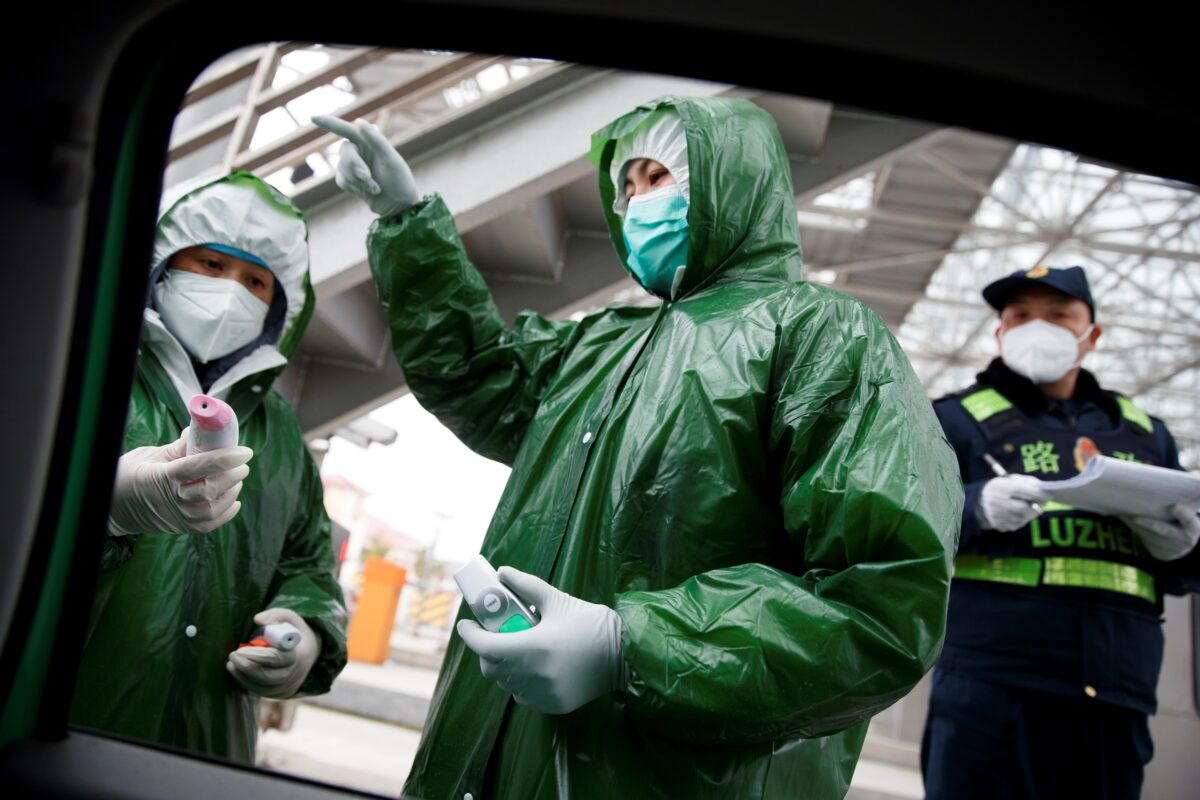 Illinois Patients Discharged From Hospital
Two coronavirus patients in the U.S. state of Illinois have been released from the hospital and are at home after having been diagnosed last month, state health officials confirmed Friday.
The two patients, who are in their 60s, were released back to their home "under the guidance of the Centers for Disease Control and Prevention (CDC) and the Illinois Department of Public Health," AMITA Health said in a statement. The two were being treated at AMITA Health's St. Alexius Medical Center in Hoffman Estates, Illinois.
With it being an uncomfortable situation, the care and the services we've received have been great. Everyone's been very kind and very respectful," the couple said in a statement.
"This has been the best healthcare experience we've ever had, but we're definitely looking forward to getting home and getting life back to normal."
Luxury Days 'Are Gone': Passenger on Quarantined Ship
Some 3,700 passengers are quarantined on a cruise ship outside of Yokohama, Japan, after some passengers tested positive for the new coronavirus. Forty-one additional passengers tested positive on Thursday, including eight Americans, 21 Japanese nationals, and five Canadians.
David Abel, 74, a passenger on the Princess Cruises Ship, told CNBC that the luxuries one gets used to on a cruise ship aren't happening during the quarantine.
"All of the luxury of having someone—a steward coming to the cabin, make the bed, put chocolate on the pillow, change the towels, face cloths, clean the bathroom—those days are gone," Abel said. "It just ain't happening."
Australians Paul and Coralie Williamson said their cabin was smaller than a motel room and they had heard complaints from others about not having medication, or enough information. "We're here for a long haul. I think it is going to get a little bit testing, obviously. But I don't know. What do we do? We couldn't jump out of the boat; that's a bit cold," Jacqui Fidrmuc from the city of Cairns told Australia's Nine Network.
Most passengers are confined to their cabins. The captain of the ship recently announced that people in the inside cabins, which have no natural light, will be allowed onto the open deck for exercise and fresh air. The outdoor time will be conducted under the guidance of Japan's Ministry of Health, Princess Cruises said in a statement.
Princess Cruises said on Feb. 6 that it had "activated new in-room entertainment offerings," including new satellite television channels, new videos, and a printed newspaper.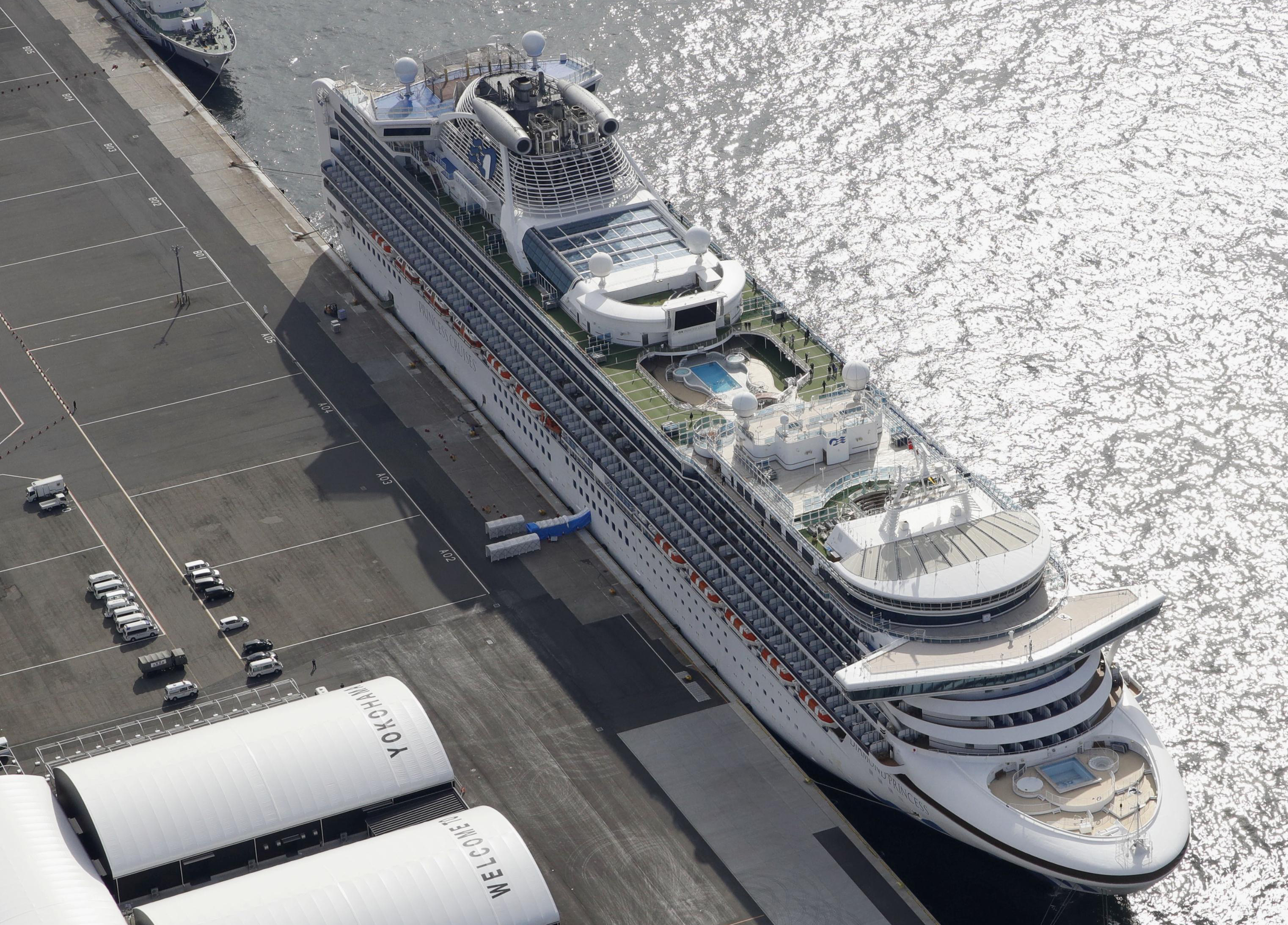 WHO Chief: Global Shortage of Medical Masks
The world is running out of masks and other protective equipment against the coronavirus, World Health Organization chief Tedros Adhanom Ghebreyesus told a press conference in Geneva, Switzerland.
"The world is facing a chronic shortage of personal protective equipment," he remarked.
The health official added that he would be speaking to members of the supply chain network to produce more and deal with "bottlenecks" on mask production.
"We have a common enemy which is dangerous and which can bring serious upheaval: social, political, and economic," he added.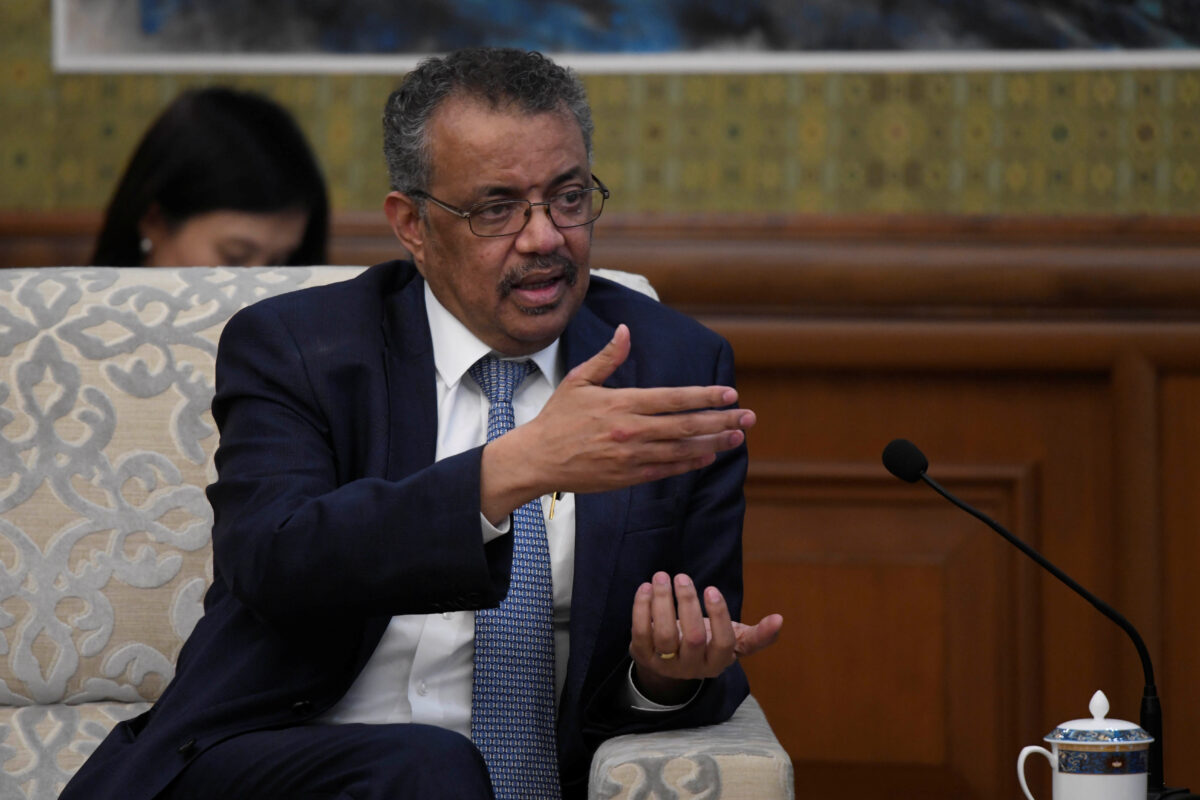 Ireland Suspends All Mail to China
Ireland said it was suspending all mail services to China as a result of the coronavirus.
"This follows the decision by a number of international airlines to suspend their services," An Post said in a statement.
Ireland has no confirmed cases of the new virus but a patient was being tested at a hospital in Derry, Belfast, reported Live on Feb. 6.
The child traveled from Hong Kong with family members about seven days ago.
4 Cruise Ship Passengers Hospitalized in US
Four people screened for the new coronavirus on a cruise ship arriving in New Jersey were rushed to a nearby hospital early on Feb. 7.
The Royal Caribbean cruise ship Anthem of the Seas docked in Bayonne. Approximately two dozen passengers of concern were screened, Bayonne Mayor Jimmy Davis said in a statement.
Four of those screened were taken to a hospital in the area "for further screening," he said.
At least one of the people transported from the ship was wheeled off on a stretcher, according to video footage.
China's Hubei Province Announces Partial Lockdown of Villages
Authorities in Hubei Province, the epicenter of the coronavirus outbreak, announced partial lockdown measures for villages in the region in an emergency notice on Feb. 7.
One measure calls for leaving open a single road connecting villages while closing all other roads. It suggests using nets, fences, and water-filled barriers to seal those roads.
It also calls for certain individuals in each village to be responsible for buying living necessities for everyone in the village.
People will be "severely dealt with" if there are cases of virus transmission in communities or households due to villagers failing to adhere to "seal-off management," the notice said.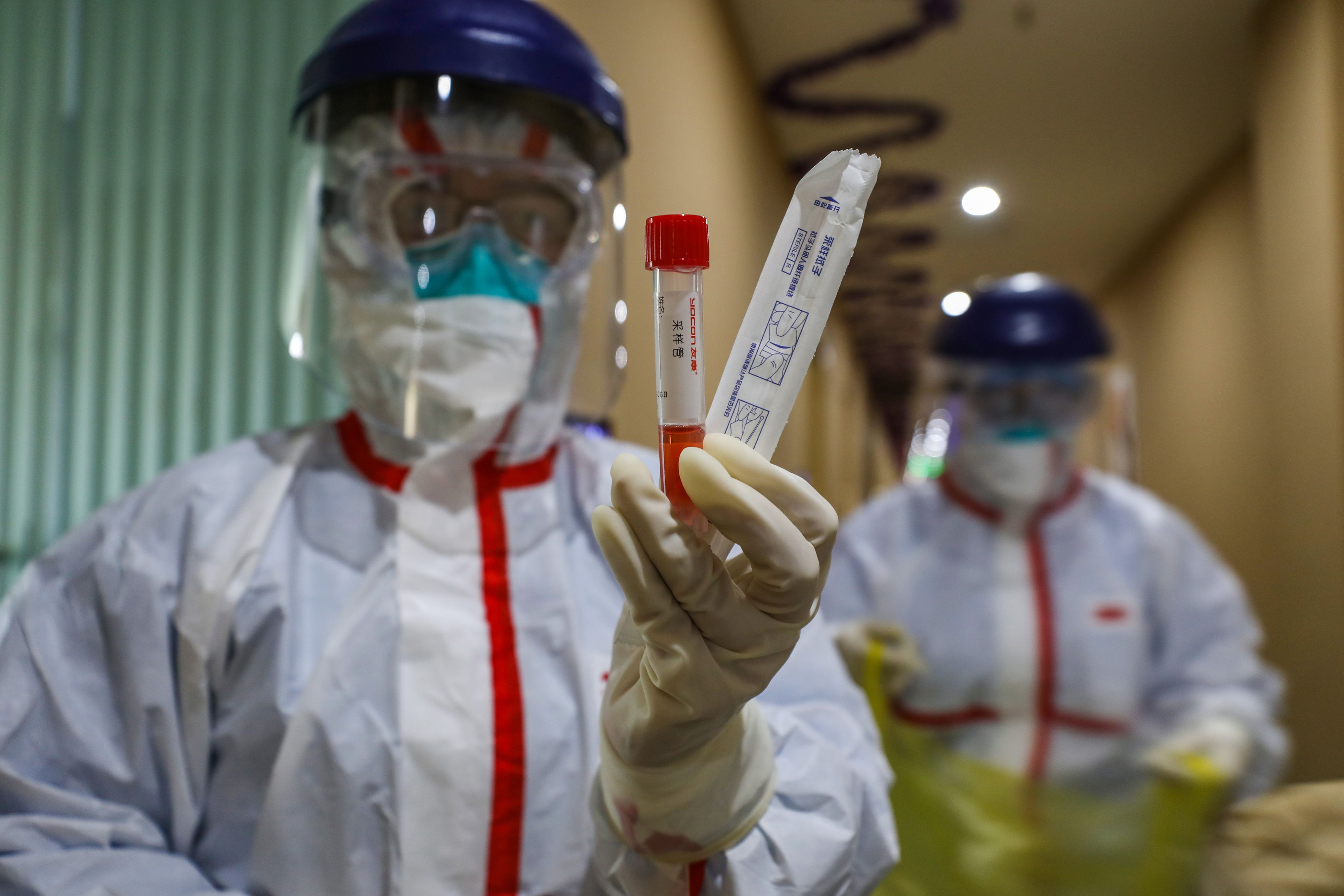 Vietnam Records 12 Confirmed Cases
Local newspaper Hanoi Times reported two new cases on Feb. 6, bringing the national total to 12, citing local health authorities.
The two new patients are the mother and younger sister of a woman who has already tested positive for the coronavirus. The woman returned to Vietnam from Wuhan on Jan. 17.
The infected woman was among eight workers sent by Japan's Nihon Plast Company to Wuhan for training, all of them returned to Vietnam on the same flight on Jan. 17. Five of the eight are now infected with the virus.
Toyota Delays Factory Opening in China
Japanese automaker Toyota will further postpone the restart of its four factories in China until after Feb. 17, according to local newspaper Mainichi Shimbun. The four factories are located in the Chinese cities of Tianjin, Chengdu, Changchun, and Guangzhou.
Originally, Toyota planned to reopen these plants in early February following the Lunar New Year holidays but postponed it to Feb. 10 or later.
According to the outlet, Toyota manufactured about 1.4 million vehicles at these four plants in 2019.
Amnesty International Criticizes China Over Handling of Whistleblower Doctor
Amnesty's regional director Nicholas Bequelin said on Feb. 7 that the death of Li Wenliang, a Chinese doctor who shed light on the coronavirus outbreak in December but was reprimanded by Chinese authorities, highlights "human rights failings" in China.
Bequelin said: "The case of Li Wenliang is a tragic reminder of how the Chinese authorities' preoccupation with maintaining 'stability' drives it to suppress vital information about matters of public interest.
"China must learn the lesson from Li's case and adopt a rights-respecting approach to combating the epidemic.
"Nobody should face harassment or sanctions for speaking out about public dangers, just because it may cause embarrassment to the government," he said.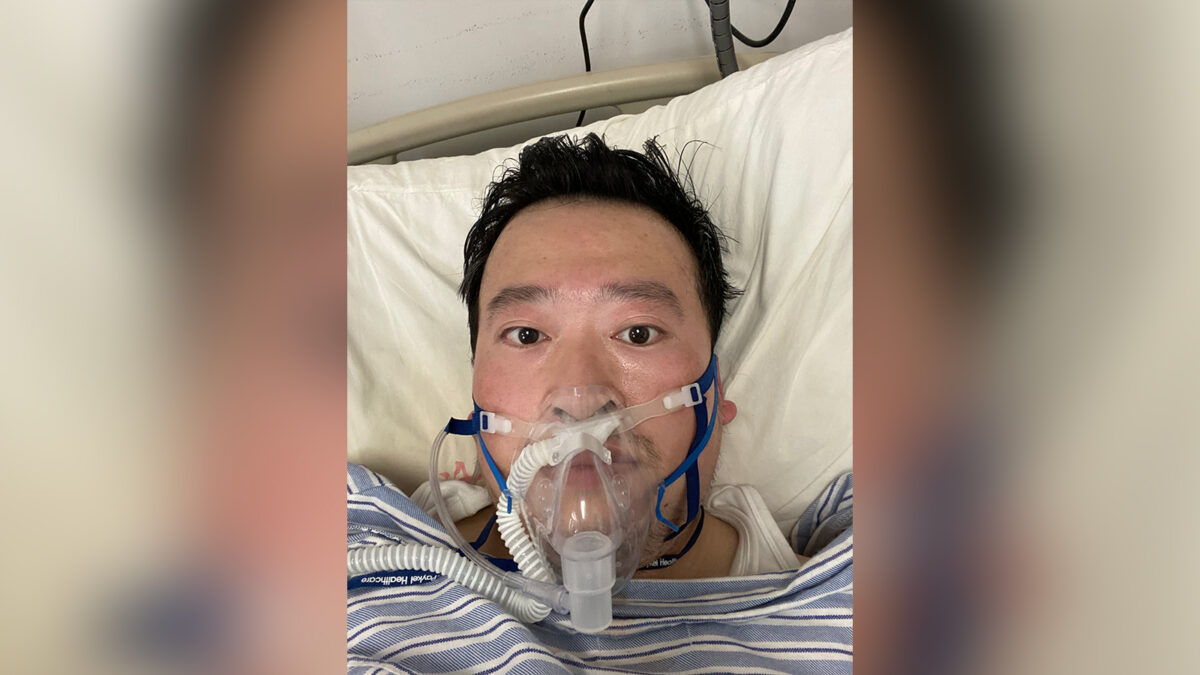 Xi Jinping and Trump Discuss Virus Outbreak on Phone Call
Chinese leader Xi Jinping, in a phone call with U.S. President Donald Trump on Friday morning, said that the Chinese government is sparing no effort in its fight to contain the coronavirus outbreak.
White House deputy press secretary Judd Deere tweeted that Trump "expressed confidence in China's strength and resilience in confronting the challenge of the 2019 novel coronavirus outbreak" during the phone call.
"The two leaders agreed to continue extensive communication and cooperation between both sides," he said.
Read more about China's response here.
China's Anti-Corruption Watchdog to Investigate Whistleblower Doctor's Death
China's National Supervisory Commission, an anti-corruption watchdog, announced on Feb. 7 that it will send an investigation team to Wuhan to conduct a "full investigation" over the case surrounding Li Wenliang.
Li, an ophthalmologist, died of coronavirus in Wuhan the morning of Feb. 7 after testing positive for the virus on Feb. 1. He was one of eight whistleblowers who initially took to China's social media to raise an alarm about an "unknown pneumonia" outbreak in December 2019.
On Jan. 3, he was summoned to a local police station where he was reprimanded for "rumor-mongering."
First Case Reported in North Korea
South Korean newspaper JoongAng Ilbo reported on Feb. 7 that a woman living in Pyongyang who recently returned from China has been confirmed to have the coronavirus, citing an unnamed source in North Korea.
JoongAng Ilbo did not provide any other details about the woman.
North Korea has closed its borders with China and Russia to prevent the spread of the virus. The North has also stopped airline flights and train services with the two neighboring countries, as well as suspending international tourism.
Former Workers Village Will House Australian Evacuees from China
Australia's Prime Minister Scott Morrison announced that a disused construction workers village near Darwin will be used to house more Australians being repatriated from Wuhan because Christmas Island can not take any more people, according to local media.
The village once housed about 3,500 workers for the construction of a gas plant on Darwin Harbour.
About 280 Australians are currently quarantined on Christmas Island after being evacuated from Wuhan.
According to The Guardian, the second Qantas evacuation flight will leave Wuhan just after midnight.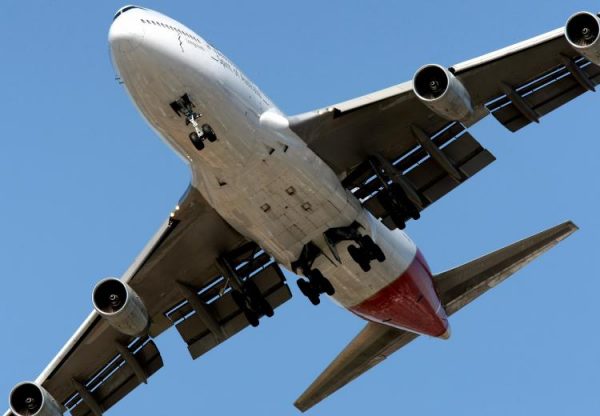 Malaysia, Singapore, and South Korea Report New Cases
In Malaysia, two new cases of coronavirus have been confirmed, with one being a local case of human-to-human transmission, according to local newspaper The Star.
Local Health Minister Datuk Seri Dr. Dzulkefly bin Ahmad said in a statement that the local transmission involved a 40-year-old Malaysian woman who did not have travel history to China. Her brother had earlier tested positive for the virus.
Her brother also did not travel to China recently, but he was in Singapore for a business meeting attended by Chinese nationals.
"Currently, she is at the isolation ward at Hospital Sultanah Bahiyah in Alor Setar and is in a stable condition," Dzulkefly said.
The second new case involved a Chinese tourist from Wuhan who arrived in Malaysia on Jan. 25.
With the two new cases, Malaysia now has 14 known cases involving 10 Chinese nationals and four Malaysians.
Singapore now has 30 confirmed cases after two Singaporean men, who no recent travel history to China, tested positive, according to the local Ministry of Health.
One of the men, aged 27, who tested positive on Feb. 6 is one of four Singaporean residents being investigated by the country's National Centre for Infectious Diseases after he took part in a private business meeting at the Grand Hyatt Singapore from Jan. 20 to Jan. 22 attended by participants from China's Hubei province.
The Korean Centers for Disease Control and Prevention announced on Feb. 7 that a 28-year-old Korean man who was recently repatriated from Wuhan has tested positive for the virus.
South Korean now has 24 confirmed cases of coronavirus.
See Johns Hopkins University's real-time tracking tool for known 2019-nCoV cases in other countries.
Canada and Hong Kong Report New Cases
The Ministry of Health in British Columbia issued a statement on Feb. 6 announcing two new cases of coronavirus, bringing the total in the province to four.
The new cases involved two visitors—one male and one female in their 30s—from China's Hubei province.
The statement said: "The people affected are in the same household and have been in close contact with the previously reported second confirmed case announced on Feb. 5. The three cases and all close contacts remain in isolation at home.
"The two individuals are presumed positive based on local testing, and samples have been sent to the National Microbiology Laboratory in Winnipeg for final confirmation."
If confirmed, Canada would have seven confirmed cases of coronavirus.
In Hong Kong, two women with no recent travel history to China have tested positive for the virus, bringing the city's total to 24.
A 63-year-old woman began having a cough on Jan. 26 and visited a private clinic on Feb. 5.
Another woman aged 65 began having a fever and cough on Jan. 28. She visited a local private clinic on both Jan. 29 and Feb. 1. She was hospitalized at Prince of Wales Hospital on Feb. 5.
First Italian Tests Positive for Virus
An Italian man, who was one of 56 Italian nationals repatriated from Wuhan on Feb. 3, has tested positive for coronavirus on Feb. 6, Reuters reported, citing the local health ministry.
The man is now at the Spallanzani infectious diseases institute in Rome.
The case marks the third confirmed case in Italy. The two previous cases were Chinese tourists who tested positive last week.
US Ambassador to UN Urges WHO to Engage With Taiwan
Andrew Bremberg, the U.S. ambassador to the U.N. in Geneva, has urged World Health Organization's (WHO's) executive board to engage with Taiwan
"For the rapidly evolving coronavirus, it is a technical imperative that WHO present visible public health data on Taiwan as an affected area and engage directly with Taiwan public health authorities on actions," Bremberg said.
Beijing views Taiwan as a renegade province and has tried to diminish the island's international presence by blocking it from becoming a member of international organizations such as the WHO.
Taiwan's Ministry of Foreign Affairs has criticized the WHO for misreporting the number of confirmed cases in the island and calling the island the wrong name.
.@WHO, what's wrong with you? First you called us "Taiwan, China," then you changed to "Taipei." You misreported the confirmed cases, & now you call us "Taipei & Environs." Look! Taiwan is #Taiwan & not any part of the #PRC. JW

— 外交部 Ministry of Foreign Affairs, ROC (Taiwan) 🇹🇼 (@MOFA_Taiwan) February 6, 2020
A number of governments around the world have recently voiced support for Taiwan's participation in the WHO, including Paraguay and Guatemala, according to local government-run Central News Agency, citing the island's foreign ministry.
I want to thank the representatives from #Eswatini, #Paraguay, & #Guatemala for taking a stand for global health & safety by supporting #Taiwan's @WHO participation & highlighting ways that #TaiwanCanHelp combat the spread of #2019nCoV. pic.twitter.com/Q2niR21y7H

— 蔡英文 Tsai Ing-wen (@iingwen) February 5, 2020
British National Was Infected in Singapore: Reports
In the third known coronavirus case in the UK, the patient, a middle-aged man, became infected with the virus in Singapore, according to British media reports.
The case marks the first British national to be infected.
He tested positive while in Brighton before being taken to a specialist NHS facility at the Guy's and St Thomas' hospitals in London.
The first two cases in the UK involved Chinese nationals—a student at the University of York and one of his relatives. They tested positive after becoming ill at Staycity Aparthotel in York.
41 More Passengers Infected on Diamond Princess in Japan
Japan's health ministry announced on Feb. 7 that an additional 41 passengers have tested positive for coronavirus on the Diamond Princess cruise ship, bringing the total number of infected cases on the ship to 61, according to Japanese media reports.
Currently, the cruise ship is docked in the Japanese port of Yokohama.
Japanese newspaper Mainichi Shimbun added that these newly diagnosed passengers will be taken to medical facilities in Tokyo and nearby prefectures, citing the health ministry.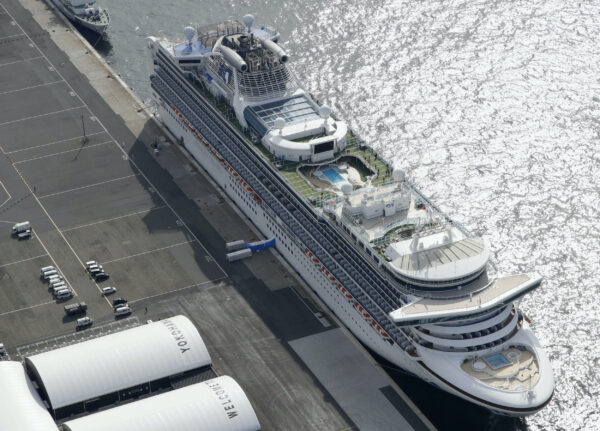 For updates from Feb. 6, click here.
Frank Fang, Melanie Sun, Cathy He, Zachary Stieber, Jack Phillips, Mimi Nguyen Ly, the Associated Press, and Reuters contributed to this report.